Newsletter 76
­Welcome to this week's newsletter.  
There was welcome news this week, with the Government confirming they will back the 'Harper's Law' campaign. This means that mandatory life sentences will be extended to those found guilty of the manslaughter of emergency service workers. The Harper's Law campaign was launched by the incredible Lissie Harper, the widow of PC Andrew Harper who was tragically killed in the line of duty in 2019. It has been a privilege to support her campaign over this past year, helping her meet MPs and meeting the Justice Secretary on her behalf. As the son of a policeman and with close family members in the police this campaign has been close to my heart, and the news is very welcomed.  
There is an update on the UK's red list countries, with several Southern African countries being added. While nobody wants to increase travel restrictions, the new variant in the region poses a risk, and we need to do all that we can to prevent it spreading here.
The competition to find the best small business in Crewe and Nantwich is still under way. Find out how to vote for your favourite below!
Have a great weekend.
­
Harper's Law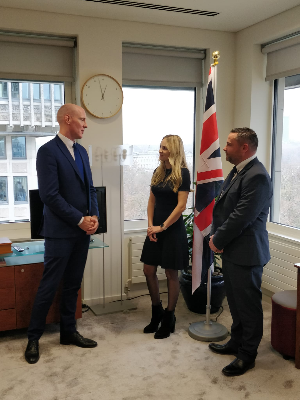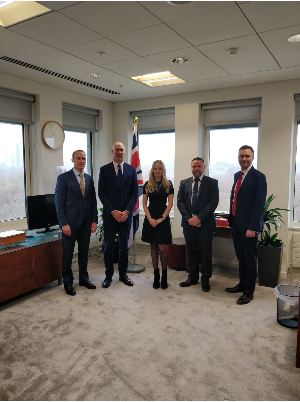 Many of you will remember the tragic story of PC Andrew Harper who was killed in the line of duty in 2019; dragged behind a car as he attempted to stop a bike from being stolen. Though the perpetrators were imprisoned for manslaughter, they did not get the life sentences many people thought they deserved. Henry Long, Jessie Cole, and Albert Bowers received custodial sentences of between 13 and 19 years in prison for PC Harper's manslaughter. An appeal by the Attorney General to increase their time behind bars was rejected.
Emergency workers will now receive more protection from violent criminals after the Government confirmed that 'Harper's Law' would be added to the statute book. I have been a strong voice on this from the backbenches – supporting PC Andrew Harper's widow Lissie Harper to secure the change in memory of her husband.
I met with the previous Justice Secretary, Robert Buckland, to push the Government to support the campaign, and held a reception in Parliament for Lissie last year to build support amongst back bench MPs. I also hosted a series of meetings with her and other MPs during the Conservative Party conference earlier this year.
Ministers are determined to make sure that punishments fit the severity of the crime and want to introduce the law as soon as possible.
The move extends mandatory life sentences to anyone who commits the manslaughter of an emergency worker on duty – including police, prison officers, firefighters, and paramedics – while carrying out another crime unless there are truly exceptional circumstances.  Courts must already impose life sentences for murder, with a whole-life order being the starting point if the victim is a police officer.
I remember growing up hearing about the dangerous things my dad had to do as a police officer to keep people safe and, to be honest, when I was younger I was naive about what that meant. Now, whenever I hear about a police officer being injured or killed, I immediately think of my sister – who is a serving police officer. Even if for just a second you worry, and I know this is true for all policing families.
For Lissie, that worried turned into a reality. It has been an absolute privilege to help her turn that terrible personal tragedy into something positive. This law makes it absolutely clear to criminals that we will go after them with the full force of the law if their actions lead to the death of police officers and other emergency service workers. As well as ensuring families get justice, it will make criminals think twice, and if that saves one police officers life - then that is worth it.
It has been a privilege to support Lissie, and she can be incredibly proud of what she has achieved. 
­
Red List Update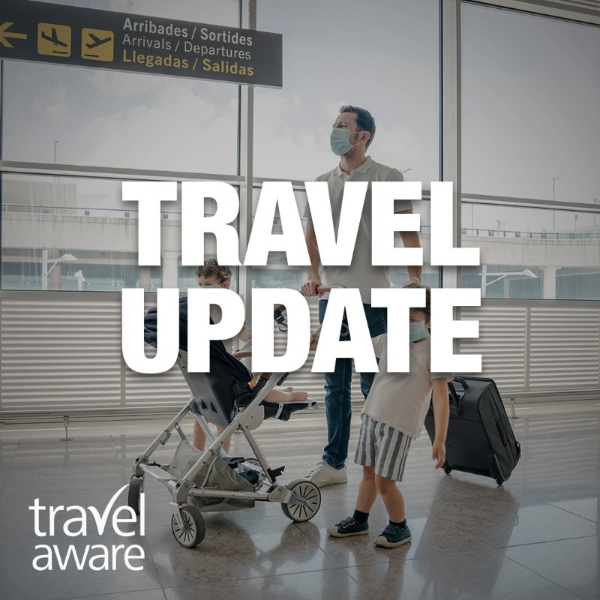 As of 12AM today, 6 countries will be added to the red-list to which all but essential travel is not advised. These include:
South Africa
Botswana
Lesotho
Eswatini
Zimbabwe
Namibia
Passengers arriving in England from 4am on Sunday will be required to book a hotel quarantine facility for 10 days. Those arriving from these six countries between midday Friday and 4am Sunday, and who have been in these countries within the last 10 days, must quarantine for 10 days and take NHS PCR tests on Day 2 and Day 8, even if they already have a lateral flow test booked.
We have recently enjoyed a period with very little in the way of travel restriction. However, a new variant of the virus in these countries presents risk, and it is important that action is taken to prevent its spread here.
­
Small Business Competition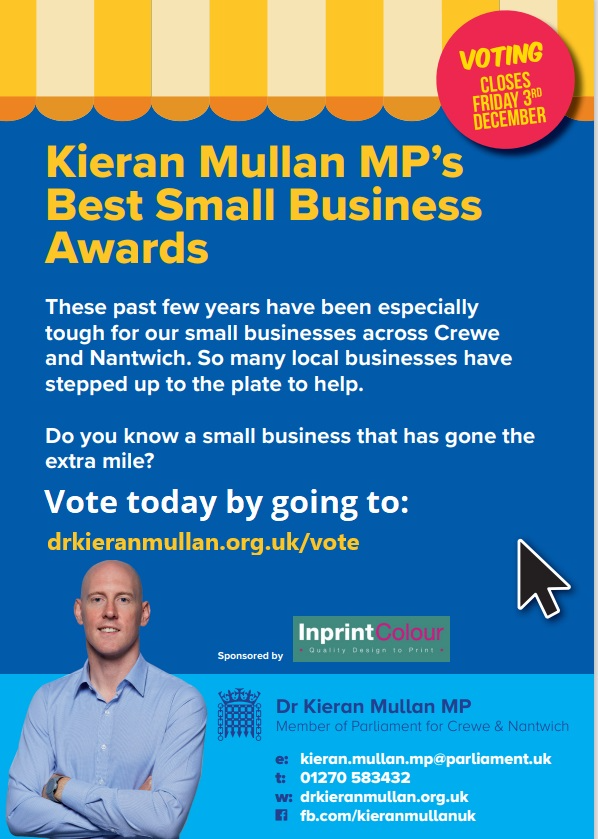 My competition to find the best small business in Crewe and Nantwich is still running.
Put forward your favourite local businesses or even your own local business. Hairdressers, restaurants, bookshops, market stalls; everyone is welcome to join!
The business that receives the most votes will win a Westminster Hamper, and one lucky voter will receive a voucher to spend in the winning shop.
The competition is running until Friday 3rd December, with the winning business announced on Small Business Saturday (4th December).  
­
Stapeley Brownies and Rainbows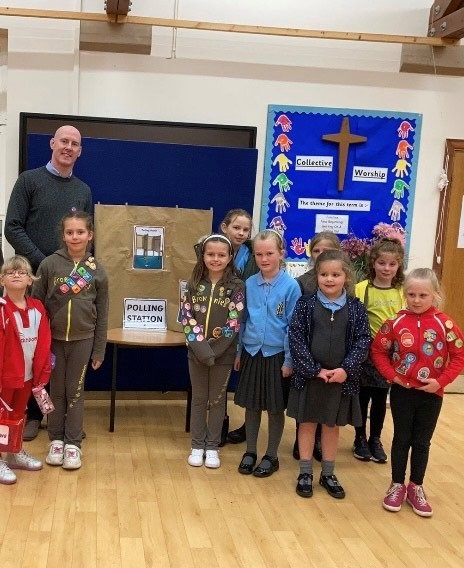 During UK Parliament Week earlier this month, I visited Stapeley Rainbows and Brownies. You may recall from previous newsletters that UK Parliament Week is a celebration of British democracy in which young people, up and down the country, learn about our Parliament and voting, as well as engage with the issues which matter most to them.  
It was fantastic to speak with the children there and talk to them about what an MP is and does. We even participated in our own little bit of democracy – voting on which colour neckerchief the group should use. Authentically complete with their own polling booth!  
Thank you to Stapeley Rainbows and Brownies for inviting me! 
Parliament Garden of Remembrance Soldier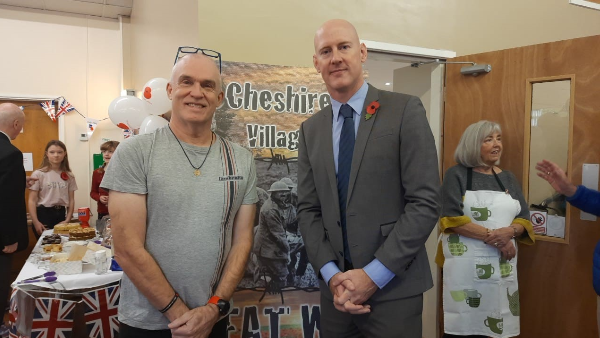 You may remember that earlier this month, I placed a cross in Parliament's 'Constituency Garden of Remembrance' in memory of local WW1 soldier Private Robert Sandland of the Royal Lancaster Regimen who was killed in action at Givenchy in France aged just 19 years old.
During remembrance week, I went to an event with the Haslington Great War Society and by an amazing coincidence I got to meet one of his descendants! It was very moving to hear from him that because the memory of his loss was so painful for his parents they forbid any mention of Robert in the family and even threw out his uniform and military service records. It must have been incredibly hard for the whole family and hearing about how it affects a family like that really brings it home.
Hopes and Beams Christmas Fair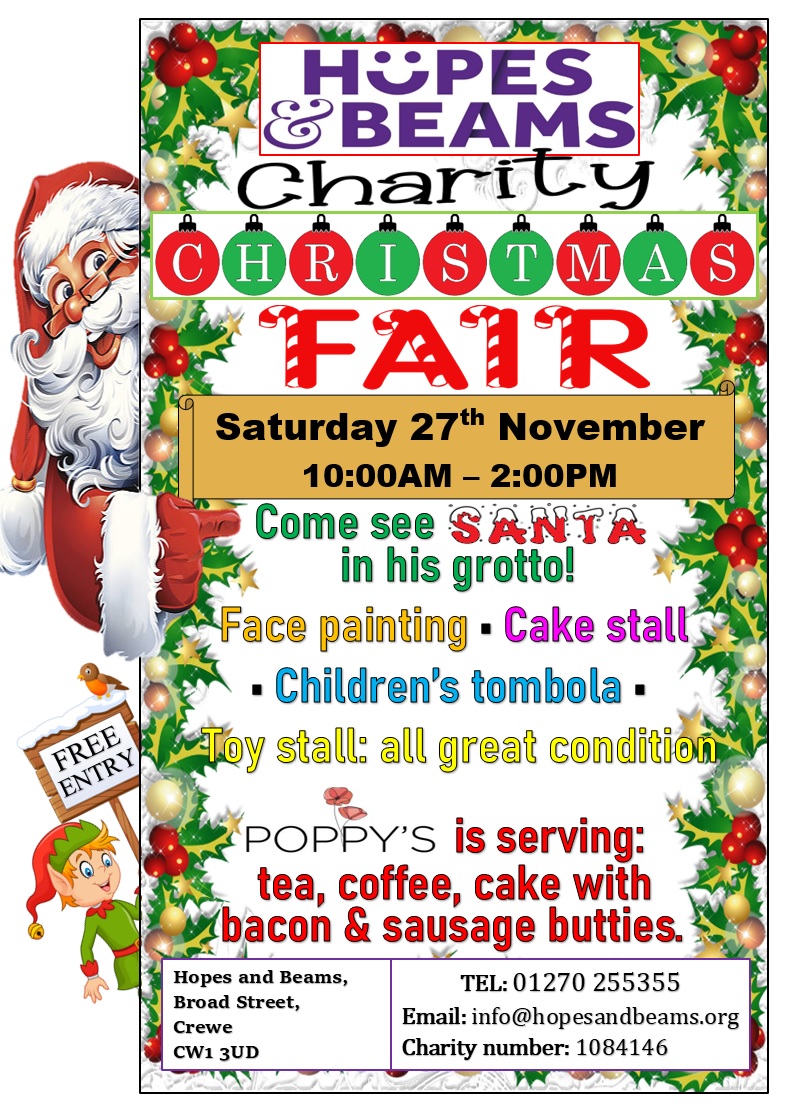 Come along to Hopes and Beams Christmas Fair this Saturday from 10:00AM - 2:00PM.
There is a chance to see Santa in his grotto among many other fun activities!
­­
Universal Credit Boost for Workers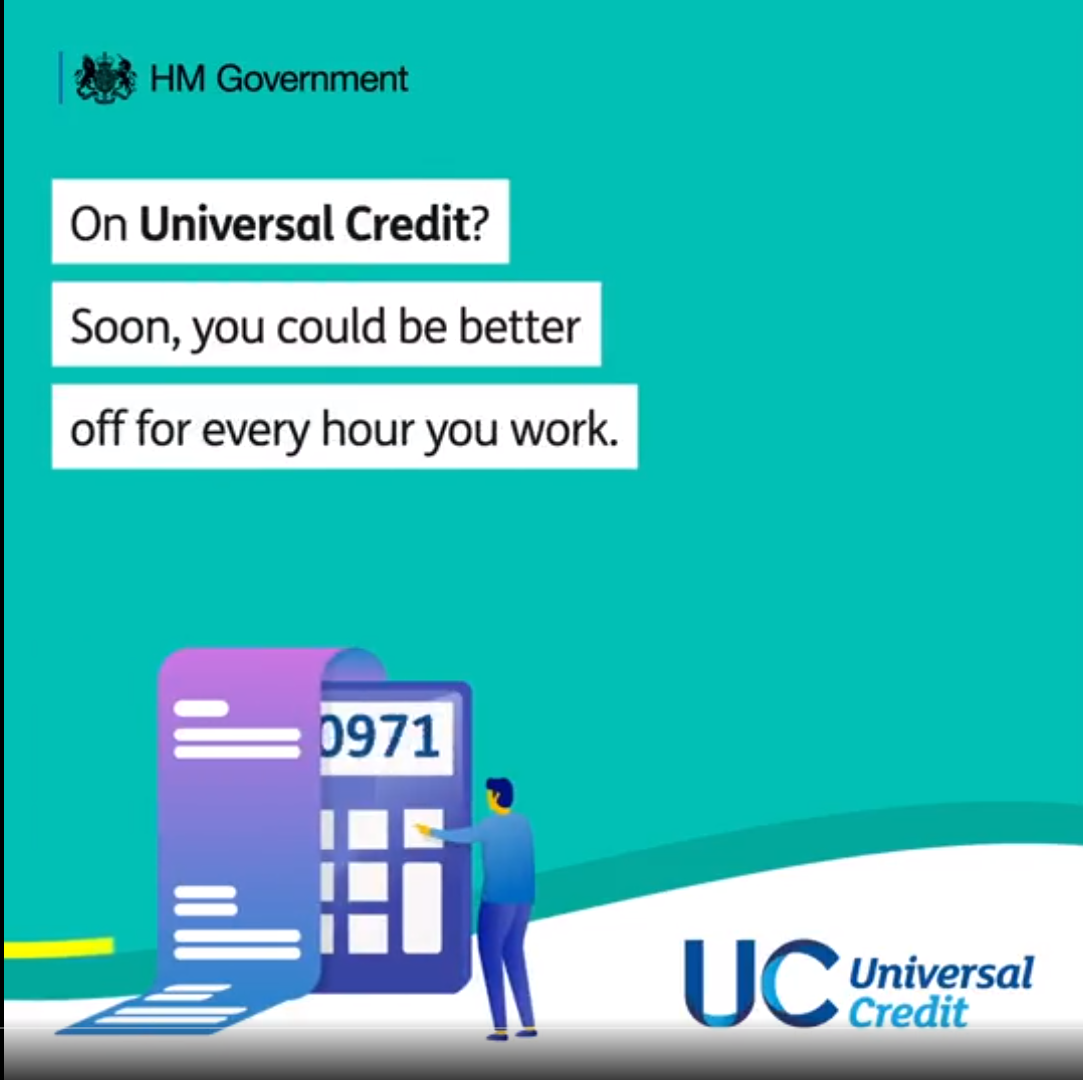 Just a few weeks ago, at the budget, a cut to the Universal Credit Taper Rate - essentially a tax cut for the lowest paid workers. This came into effect this week.
The rate has been cut from 63% to 55%, meaning that workers will take home 8p more for every £1 they earn. This will make 2 million families £1,000 better off every year. 
Traffic Report
The following are road closures for the week ahead as published by Cheshire East.
Hunterston Road (Between Crewe Road and Hatherton Lodge Farm) - 29th November
­