Welcome to this week's newsletter.
This week Cheshire East Council provided an update on the Royal Arcade development after I pushed them hard for answers when things did not seem to be progressing. You can read more about what the plans are for the development below. I know it is frustrating that we faced delays again, but it seems things are now back on course.
I was invited to a Beechmere Residents Group meeting at Hopes and Beams, on Tuesday, and was able to ask Cheshire Fire Service to come along to update residents on their investigation. Your Housing also attended. Sadly, due to the complexity of the investigation, we will have to wait longer for the answers we all want. I will continue to push for answers for the former residents but understand that it must be done in a way that will not affect any legal action.
Will Quince, the Minister for Children and Families visited Crewe this week. We went to Crewe Lifestyle Centre to see one of their Holiday Activity sessions, which are funded by the Government's Holiday Activities and Food Programme. I also visited the Leisure Centre in Shavington to see some of the activities that have been put on there over Easter for Children with disabilities and the Wishing Well session on Derby Docks park. 
Finally, I am looking for two caseworkers to join my team in Crewe and Westminster. If you, or someone you know, have the skills we are looking for, visit here to find out how to apply: 
http://www.w4mpjobs.org/JobDetails.aspx?jobid=83516
Have a great Easter weekend. 
­
Town Centre Plan
Beechmere Meeting
Minister Visits Everybody Leisure
Crewe Heritage Centre
Making Golden Memories
Disability Holiday Activity Club
YMCA
Lakemore Farm
Wishing Well Activity Sessions
Caseworker Wanted
Traffic Report
Town Centre Plan
­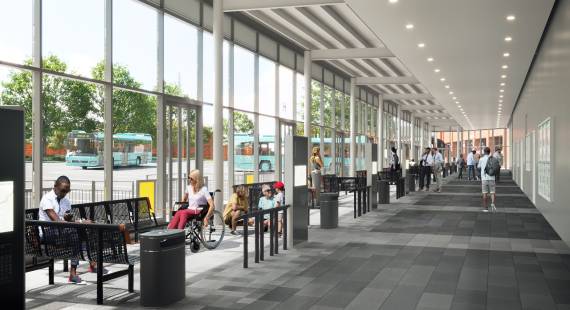 Cheshire East Council have provided an update on the Royal Arcade development. I shared everyone's frustration that, yet again, things didn't seem to be progressing and pushed very hard for answers.  
Cheshire East Council has now confirmed that, since January, they have been working closely with their development partner to ensure work on the new bus station and multi-storey car park can continue to push ahead while facing significant challenges in the construction sector – most notably being inflation and supply chain costs. 
It is good news that the Council has confirmed that contractors are now due to be on site before the end of April. 
In preparation for the demolition of the bus sheds, archaeological excavations will be taking place over the next few weeks to investigate and record some of the historic uses of the bus station site over the past centuries. 
 
Works are also taking place to prepare for the diversion of services such as gas, electricity and drainage, to allow the footprint of the new bus station and multi-storey car park to be clear for construction. 
It is expected that the new bus station a multi-storey car park will be completed by the end of 2023. Once work is underway hoardings will be put up around the old bus workshop on Delamere Street and applications have been made for some temporary road closures. 
There will also be a public vote to decide the final design of a 'heritage feature wall' above the new bus station. 
I will continue to push the council to provide us with as much information as they can about the work and will update you when I hear more.
­
Beechmere Meeting
­
The following two articles, as well as the one below about the Crewe Heritage Centre, was written by Molly, a local student who has come to my office this week for work experience. 
On Tuesday afternoon I attended a meeting organised by a group of former Beechmere residents. I was able to ask Cheshire Fire Service and senior representatives from Your Housing to attend to provide clarity on the investigation of the fire at the Beachmere retirement complex and the latest information on the rebuild.
I certainly understand the frustration of former owners, residents and their families over the lack information that has been shared since the fire. 
Cheshire Fire Service were limited in what they could tell us but they were at least able to explain why the investigation was taking such a long time. I have met with them a few times and had this explained but it was good for residents to hear it directly from them. They hope to be able to say more later this year.
The meeting was also an opportunity for former residents to ask questions about what the future holds for the Beechmere site. Your Housing explained they would hope the rebuilt to begin early next year.  They are having to renegotiate the entire PFI deal which funded the building in the first place. Only when the new deal has been signed off by the Treasury will they be able to make a start.
A huge takeaway for me from this meeting was the long term trauma residents have faced due to the incident. Support was a major theme in the discussions and this is something that Your Housing committed to improving.  
I hope to continue my involvement helping former residents and their families so do get in touch if you weren't able to attend but are in this group and want to find out more.
Minister Visits Everybody Leisure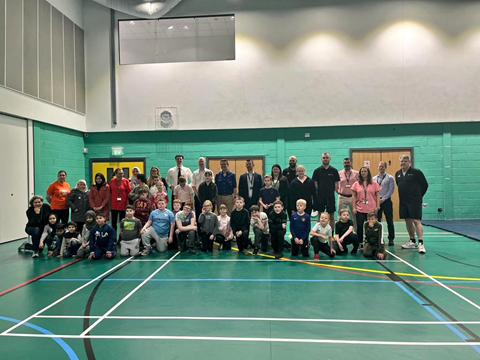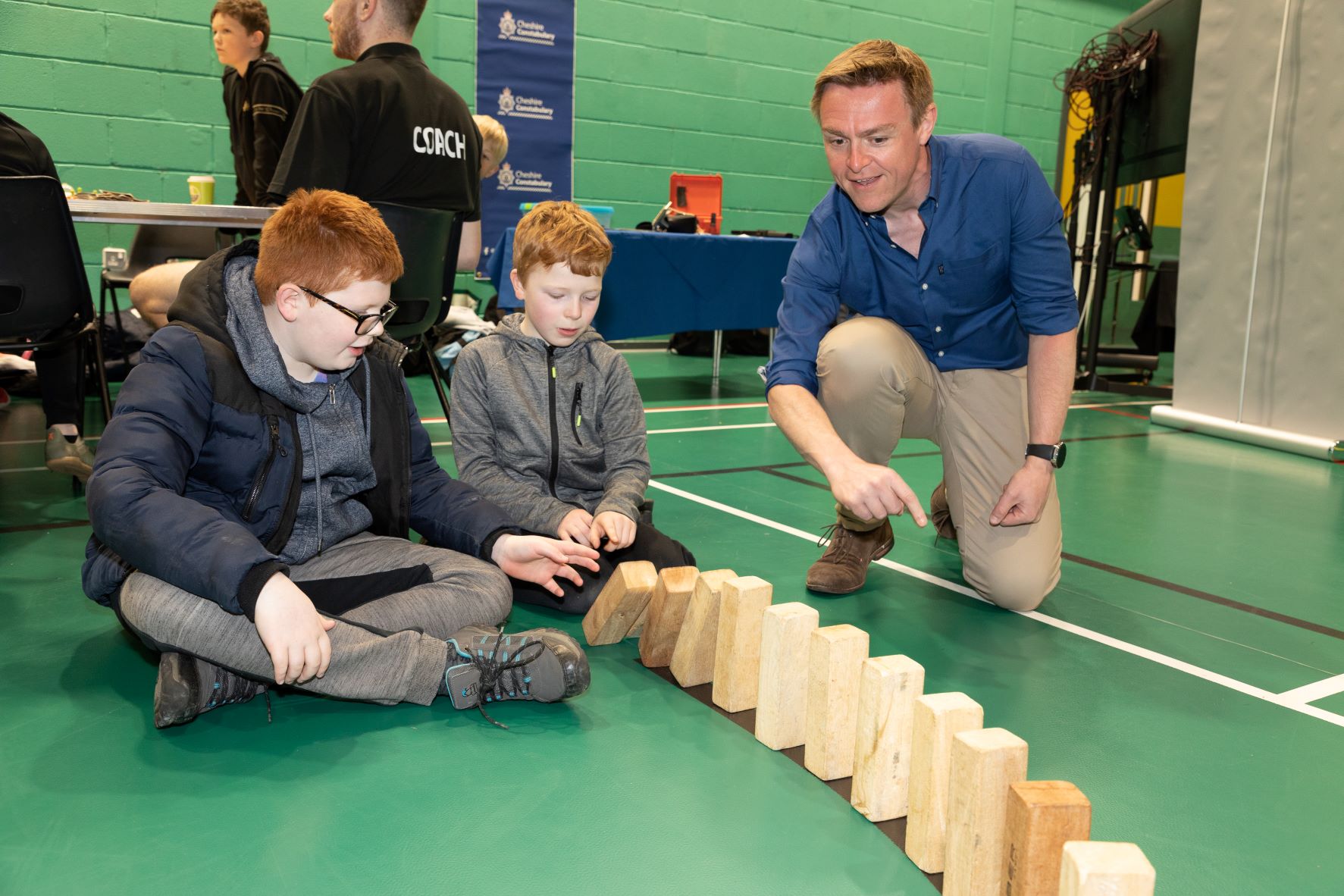 This week we were visited by Will Quince, the Minister for Children and Families. He came to Crewe Lifestyle Centre to attend a session funded by the Government's Holiday Activities and Food Programme.
 
This programme provides local authorities with the funding to run free school holiday activity sessions for children receiving free school meals. They are provided with fun activities as well as a good quality meal.  
Everybody leisure is just one of a wide range of organisations that have been  running these sessions over the school holidays locally including Funsters and Wishing Well (that I also visited, see below).
Thank you to the Minister for coming over to hear about the success of the programme locally.
­
­
Crewe Heritage Centre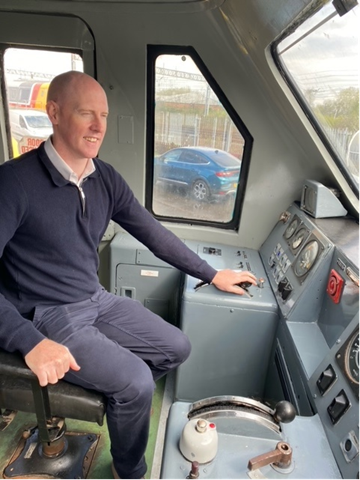 On Wednesday morning I had the opportunity to visit the Crewe Heritage Center, to discuss and understand the progress the centre hopes to make. I found the facility a brilliant destination for train enthusiasts and a great illustration of Crewe's rail network origins.  
Chairman of the establishment Gordon Heddon kindly showed me around what the centre has to offer and gave me an overview of his hopes for its future. I know the trustees are looking for people with business, finance and marketing experience to volunteer and help them develop their plans so do contact me if this is something you think you might be interested in. 
The volunteer work and dedication of all those involved with the centre are truly commendable and the success of the facility so far reflects this. I hope to help support them going forward in their endeavours to go even further. 
­
Making Golden Memories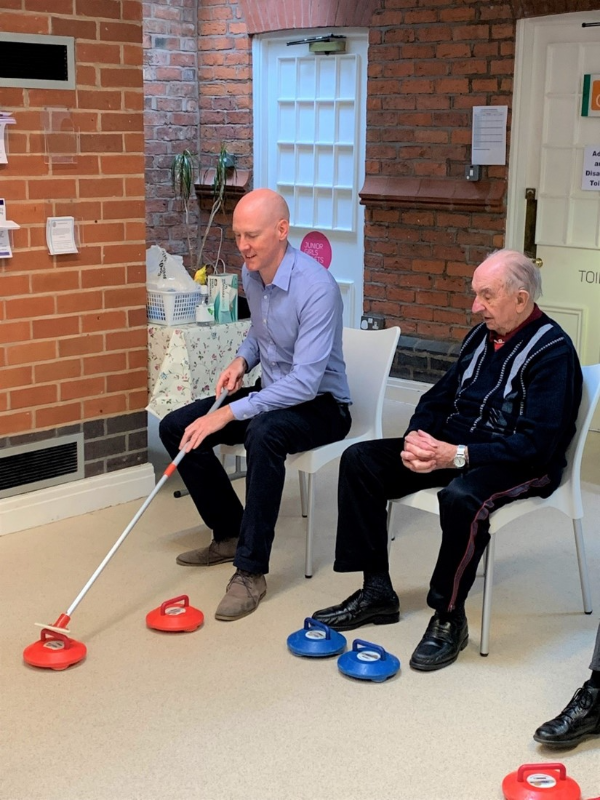 Last week, I visited local charity Hopes and Beams to attend one of their 'Making Golden Memories' sessions - an activity club for those living with Alzheimer's and their carers. 
They take part in a wide range of activities that stimulate the mind, such as jigsaws, dominoes and singing. 
 
It was very fun to have a go at playing 'new age curling' with Morris, one of the club's attendees! 
The club also provides them with an opportunity to chat about old times, as well as make new memories. 
Thank you to the team at Hopes and Beams for inviting me along! 
The sessions take place on Tuesdays between 10:00AM – 12:00PM. Find out more here: 
http://hopesandbeams.org/community/
­
Disability Holiday Activity Club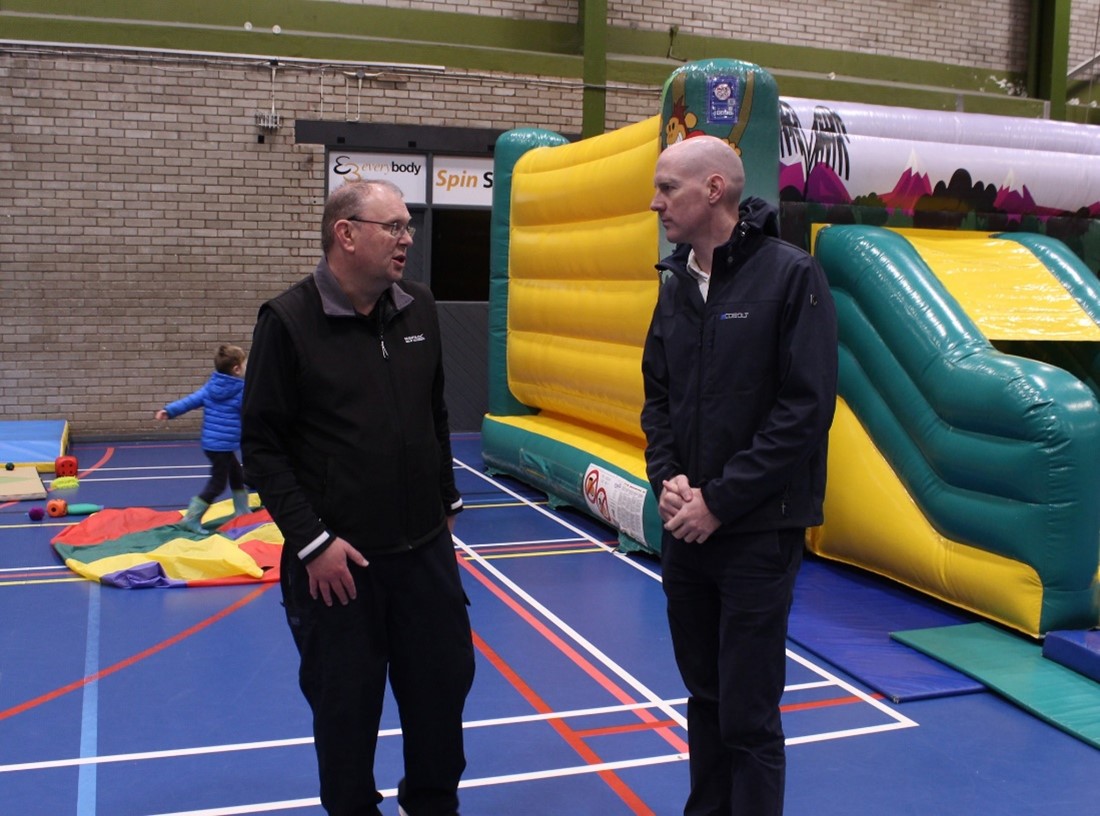 Last week, I visited Shavington Leisure Centre to attend one of their Disability Holiday Activity Clubs. 
Here they provide an afternoon of fun activities for children with disabilities or life-long conditions such as soft archery, ten-pin bowling, racket sports and more, during the Easter holidays. 
It was great to be able to join Andy, who leads the session, and the rest of the team to see just some of the activities they offer. 
The run sessions throughout the year, find out more about the future schedule and how to book here: 
https://everybody.org.uk/what-we-offer/disability-activities/
­
YMCA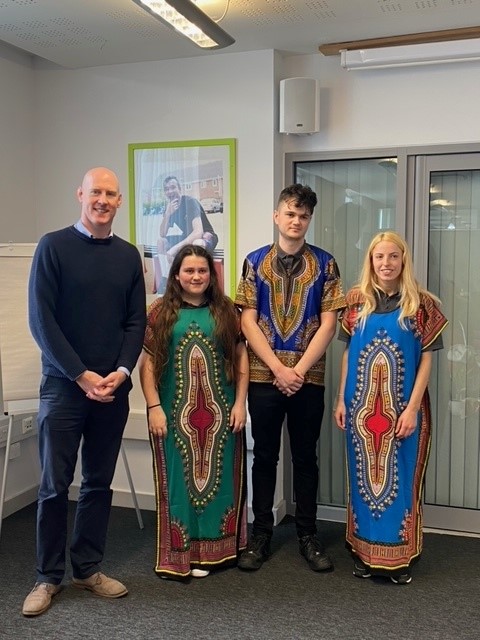 On Thursday afternoon I had the pleasure of attending the awards ceremony of four young people who took part in the governments Kickstart scheme to secure jobs for young people during the economic downturn caused by the pandemic.
YMCA were incredibly proud of the progress their young kickstarters made on their job placements.
Leonie (far right) has specialised in customer service and has grown in confidence over the 6 months. She is now a skilled barista!
Emily and Ajay (middle) have set up the Deliveroo business out of the GLO Café – it was their idea and they have led on this project. They have both become accomplished cooks and Ajay is looking for a career in the sector, Emily hopes to go to University in September.
Andraya wasn't able to be there in the day but has worked in their Communications Team, launching their Tik Tok presence and bringing fresh ideas to the Team. She studied for a L3 in Social Media Management alongside her YMCA work
Working in the YMCA community cafe has grown their confidence and experience on the road to long term employment. Welll done to all of them. 
I think they are a great example of what the Kickstart Scheme set out to achieve and I am sure it has played a big part in our comparatively low youth unemployment figures.
Lakemore Farm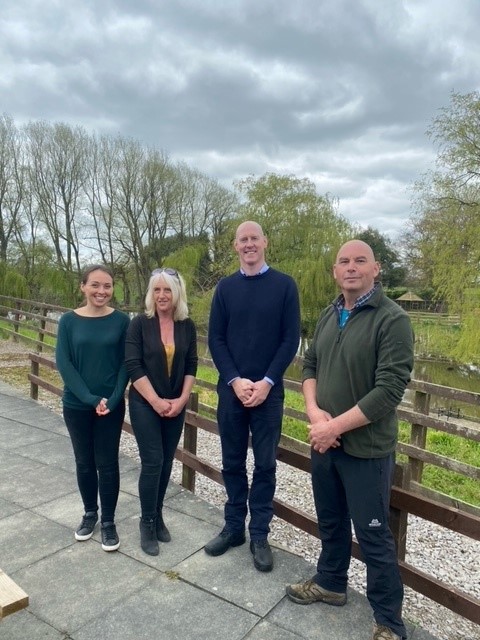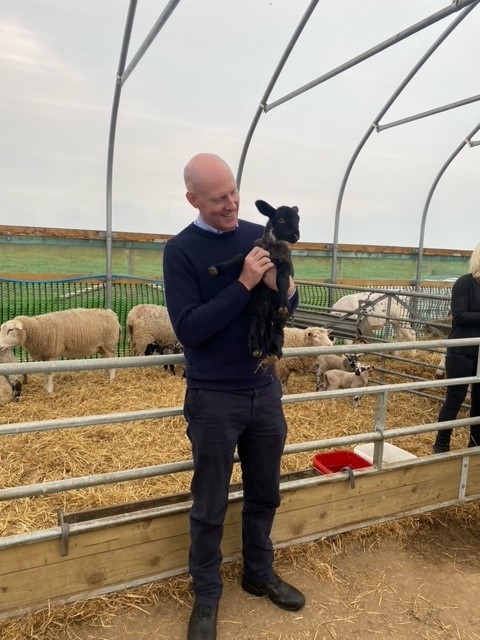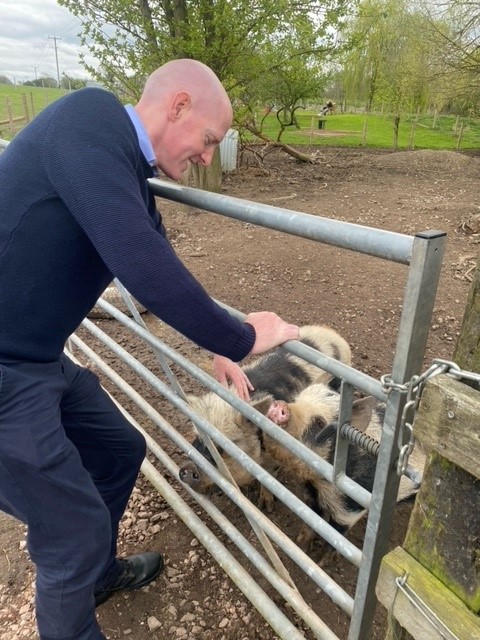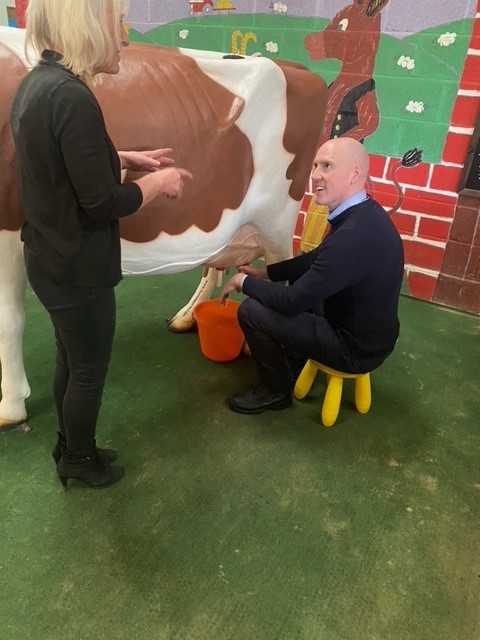 This week I got the chance to go visit Lakemore Farm a family run business in the constituency.
This was a brilliant place for a family day out, especially if your kids love animals and the outdoors. From Guinea pigs to cows, sheep and pigs, Lakemore Farm offered a range of animals and experiences. They also have angling sessions.
The farm is a great experience for families and children, find out more here:
Wishing Well Activity Sessions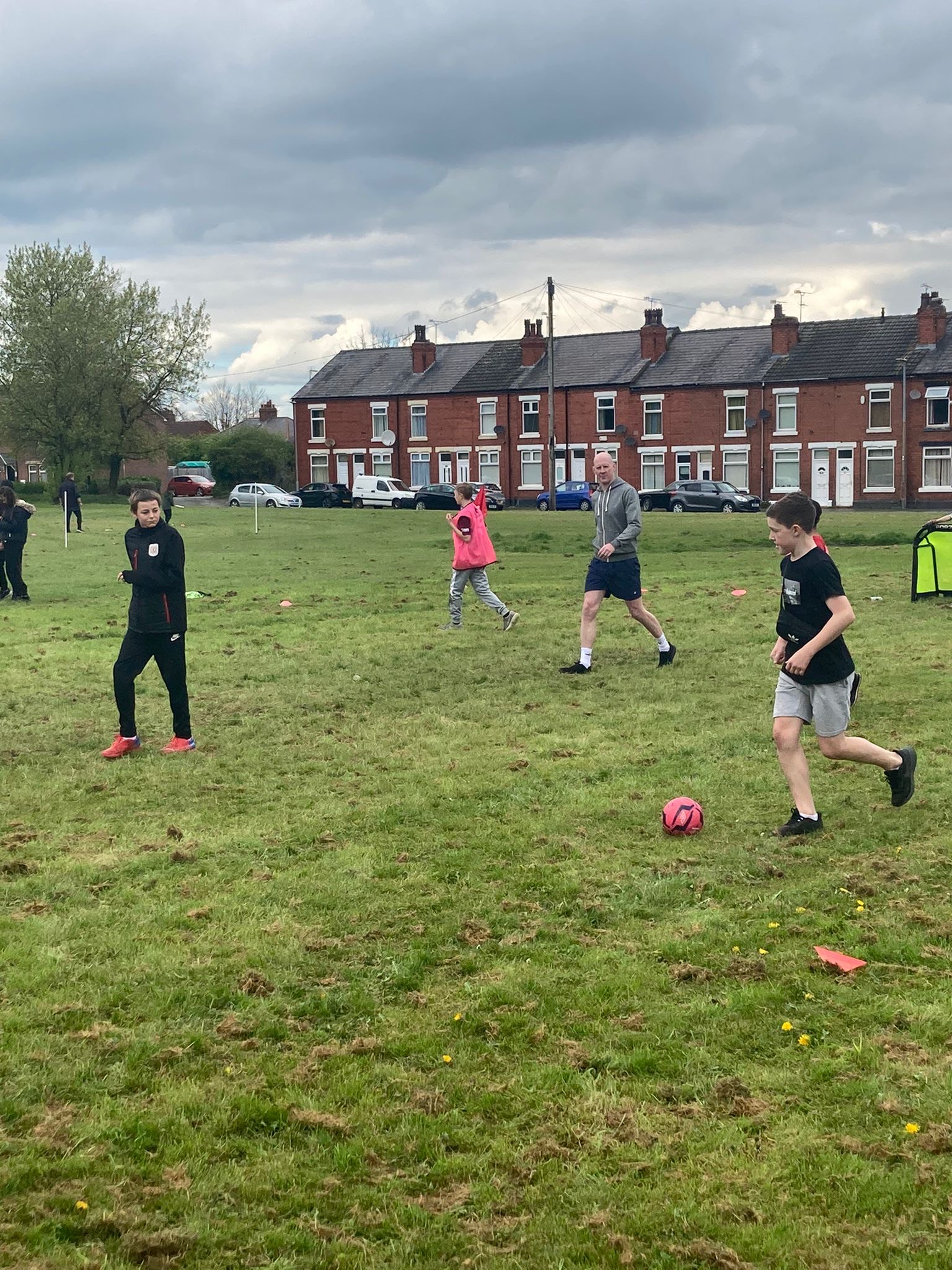 The Wishing Well project has again taken part in the Holiday Activities programme with sessions taking place all over Crewe. These sessions involved active learning, arts and crafts, parachute games and sport.
On Wednesday I went along to one of these, joining in on a game of football at the Derby Docks Park!
Thank you to the whole team at Wishing Well for putting these fun sessions on!
Caseworkers Wanted
I am looking to recruit two Caseworkers to join my team. The location of the role will be determined by the best candidates for the vacancies - ideally one role in Westminster and one in Crewe. 
Caseworkers play an important role in supporting the MP, by ensuring that constituents' concerns are heard and actioned. 
Successful candidates require can-do attitudes, as well as the ability to work sensitively and empathetically with constituents. 
If you wish to apply, please send your CV and Cover letter to kieran.mullan.mp@parliament.uk 
Visit here to find out more: http://www.w4mpjobs.org/JobDetails.aspx?jobid=83516
Traffic Report
The following are road closures for the week ahead as reported by Cheshire East.
Nantwich Road Rail Bridge, Crewe - (19th April until 22nd April) 
Wistaston Road, Crewe (Between Edleston Road and Dunwoody Way) - Until 15th May 
Buck Lane, Hough (Between Cobbs Lane and the Brooklands) - 19th April