Welcome to this week's newsletter. 
I have had a busy week in Parliament, having spoken in several debates and put questions to the Government. I have, in particular, spoken about the opportunities that geothermal energy could bring to Crewe and the country as a whole. Geothermal is a clean source of energy that has been relatively unexplored in the UK. Crewe could be one of the best places for this to happen and would bring jobs and investment to the area. I am therefore very keen to see progress on making these sites operational.
In addition to this, I have once again stressed the importance of learning the lessons from tragedies such as the Beechmere Fire, when considering building design and safety. My focus has been the safety of timber frames and the lack of sprinklers in certain budlings which became all too apparent after the fire at Beechmere.
As you will likely be aware, the Government this week has laid out its plan to control Covid transmissions and protect the NHS during the winter. The success of the vaccine program has changed everything, and if they are necessary, smaller, less disruptive measures should have a greater impact on case numbers than they have done previously. The vaccine program will also be expanded, with booster vaccines being rolled out to vulnerable groups from next week.
In other health announcements, there is positive news that a new cancer test, which may be able to detect over 50 types of cancer, will be trialled in certain areas of the UK, including Cheshire. This could be a game changing test which will save many lives, so please do take part in the trial, should you be eligible and invited.
Reaseheath College are offering walk-in first and second AstraZeneca and Pfizer vaccinations on Monday, September 20th (10am-6pm) for those aged 16+. Do pop down if you are awaiting your first dose or it has been at least 8 weeks since your first.
Have a great weekend.

Geothermal Energy
Crewe Bus Station
Fire Safety Beechmere
85,000 New Apprentices
Booster Vaccines and Covid Winter Plan
Additional Restrictions Grants
Galleri Cancer Test
Nuisance Callers
Battle of Britain Day
UK, US and Australia Security Agreement
Motherwell: Kit out the Nation Campaign
Grab a Jab - Reaseheath College
Traffic Report
Geothermal Energy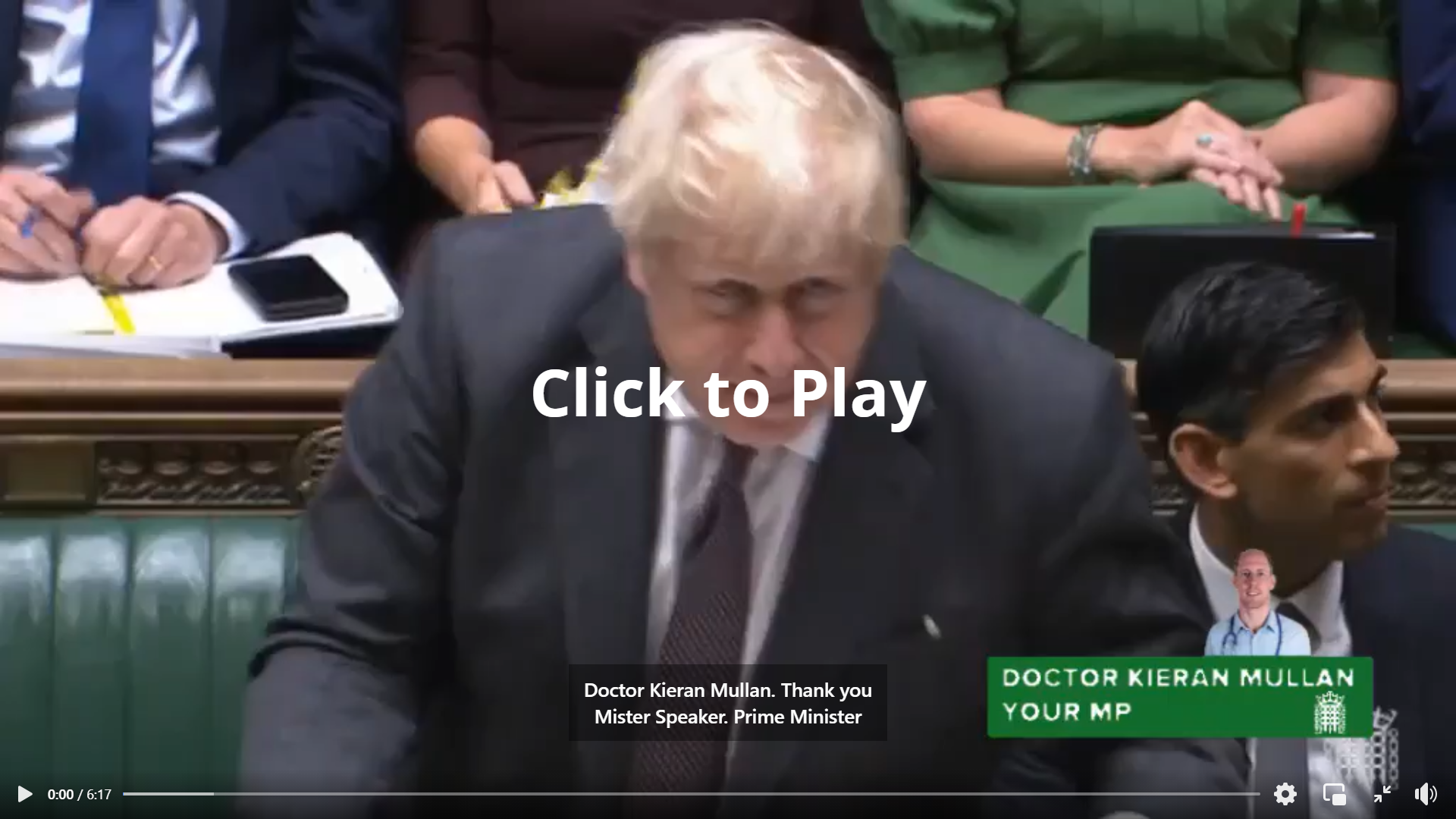 I have spent much of my time in Parliament this week promoting the opportunities of geothermal energy, which could bring investment and jobs to our local area, in what has been dubbed 'Geothermal Week.'
At Prime Ministers Questions, I asked Boris Johnson to provide support for the Geothermal sector. The UK is missing out on hundreds of millions of pounds of investment because we do not offer a competitive, long-term tariff. He said deep geothermal would 'heat homes, create jobs and level up the UK'.
Alongside other MPs and industry representatives, I also met with Rt Hon Anne-Marie Trevelyan MP, Minister for Business, Energy and Clean Growth and Lord Callanan, Parliamentary Under Secretary of State for Business, Energy and Corporate Responsibility, to discuss the issue.
I also took part in a Westminster Hall debate - 'opportunities for geothermal energy extraction' on Wednesday.
Crewe is potentially one of the best places in the country to tap Geothermal energy. Crewe is home to a geothermal basin that could be harnessed by energy companies and used as a clean source of energy and heat. A breakthrough locally would lead to hundreds of high quality, new jobs and investment. After years of reports and studies without results, I am pushing to get progress.
The Association for Renewable Energy and Clean Technology (REA) - which published their 'Deep Geothermal Energy: Economic Decarbonisation Opportunities for the United Kingdom' report earlier this year - said that thousands of jobs could be created if the Government provides the right support to the industry.
I have consistently championed deep geothermal as I believe that this technology will help deliver on our agenda to 'Build Back Better' from the pandemic, 'Level Up' the left behind areas of our country and achieve 'Net Zero'.
This new industry could provide much needed new jobs and investment into towns like Crewe and Nantwich, so I will keep pushing the Government to provide the support needed to get these sites up and running.
Dr Nina Skorupska CBE, CEO of Association for Renewable Energy and Clean Technology (REA), said: "Deep geothermal can play a major role in the UK's net zero agenda in the years to come, helping accelerate the decarbonisation of our energy system, but the Government needs to provide the catalyst to help get this industry off the ground.
"However, this isn't just an investment for the future - there are significant opportunities on offer now. With the right support, thousands of new jobs and tens of millions of pounds in new investment could be generated in places such as Crewe, Stoke and Manchester.
"If the Government gets this right, the UK could produce a world-leading deep geothermal industry."
Crewe Bus Station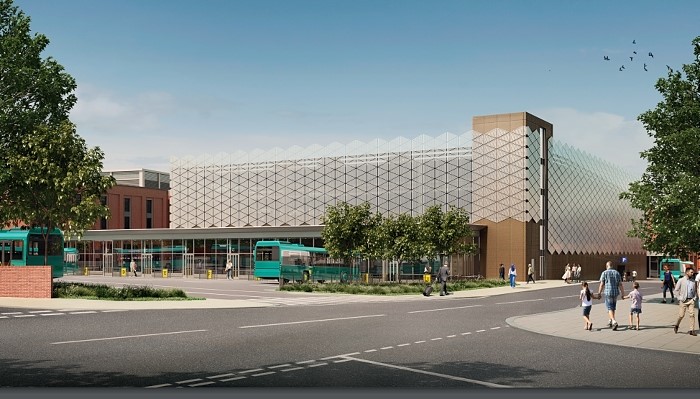 Councillors have approved the construction of a new bus station and multi-storey car park in Crewe town centre. The work will begin in January and completed by August 2023.
This is very good news for Crewe and the town centre. I know that people have been told this for a long time, but we are finally making progress. There is no one project which will get Crewe town centre on its feet, but with this, alongside the Market Hall, we are seeing that change is happening.
Fire Safety - Beechmere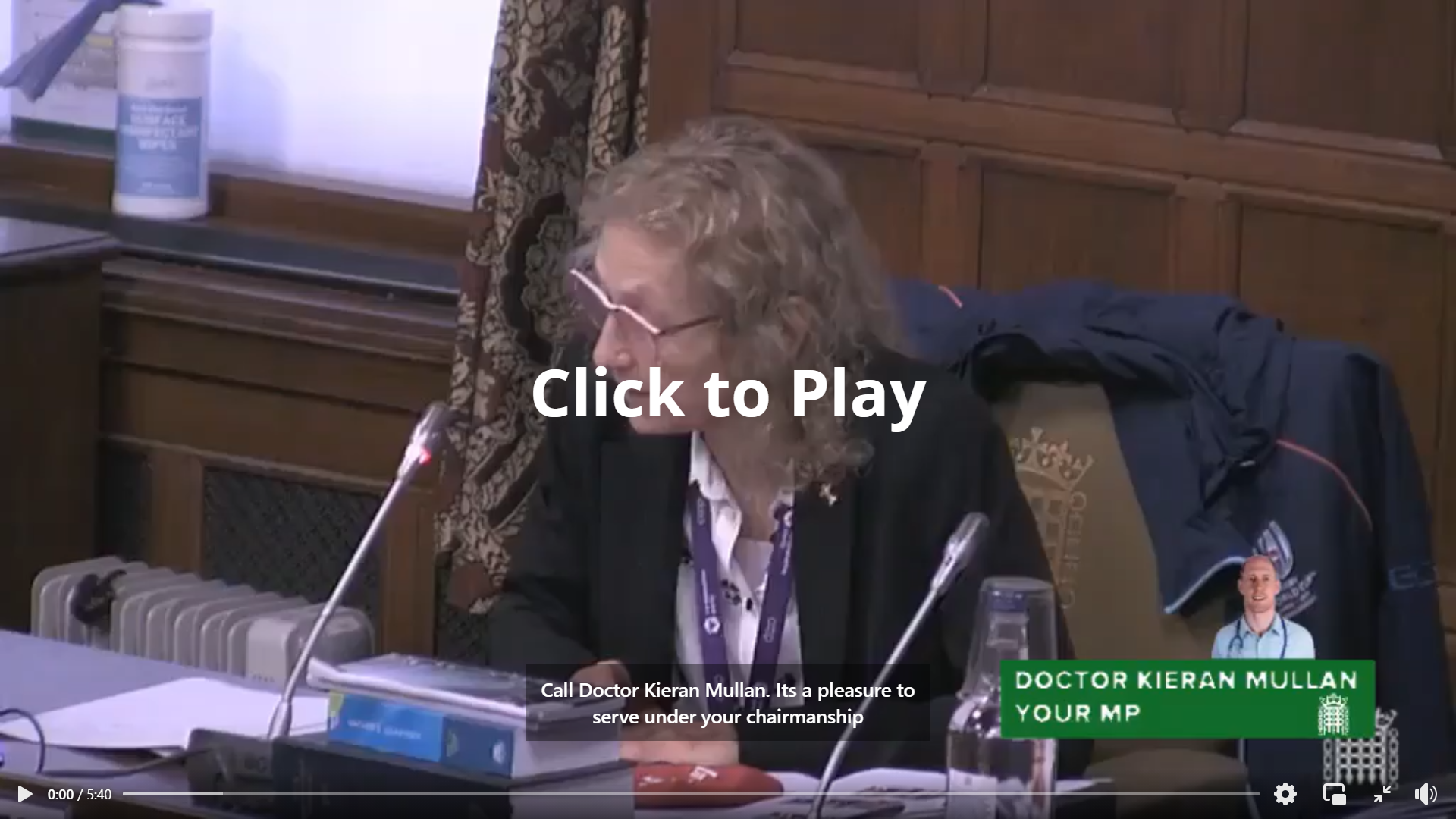 This week I spoke in a debate about fire safety and discussed some of the lessons that we can learn from the Beechmere fire to prevent such a tragedy from happening again. Firstly, I think we should look at the use of timber in construction, consider what implication this may have for the safety of the building, and take the necessary measures to reduce any risk. Additionally, I also believe we should look more widely at ways in which we can improve safety, especially in certain types of buildings, such as those housing vulnerable people.
I am also determined to get answers for those that lost their homes and belongings in the fire and am still pushing for the outcome of the investigation to be shared as quickly as possible.
85,000 New Apprentices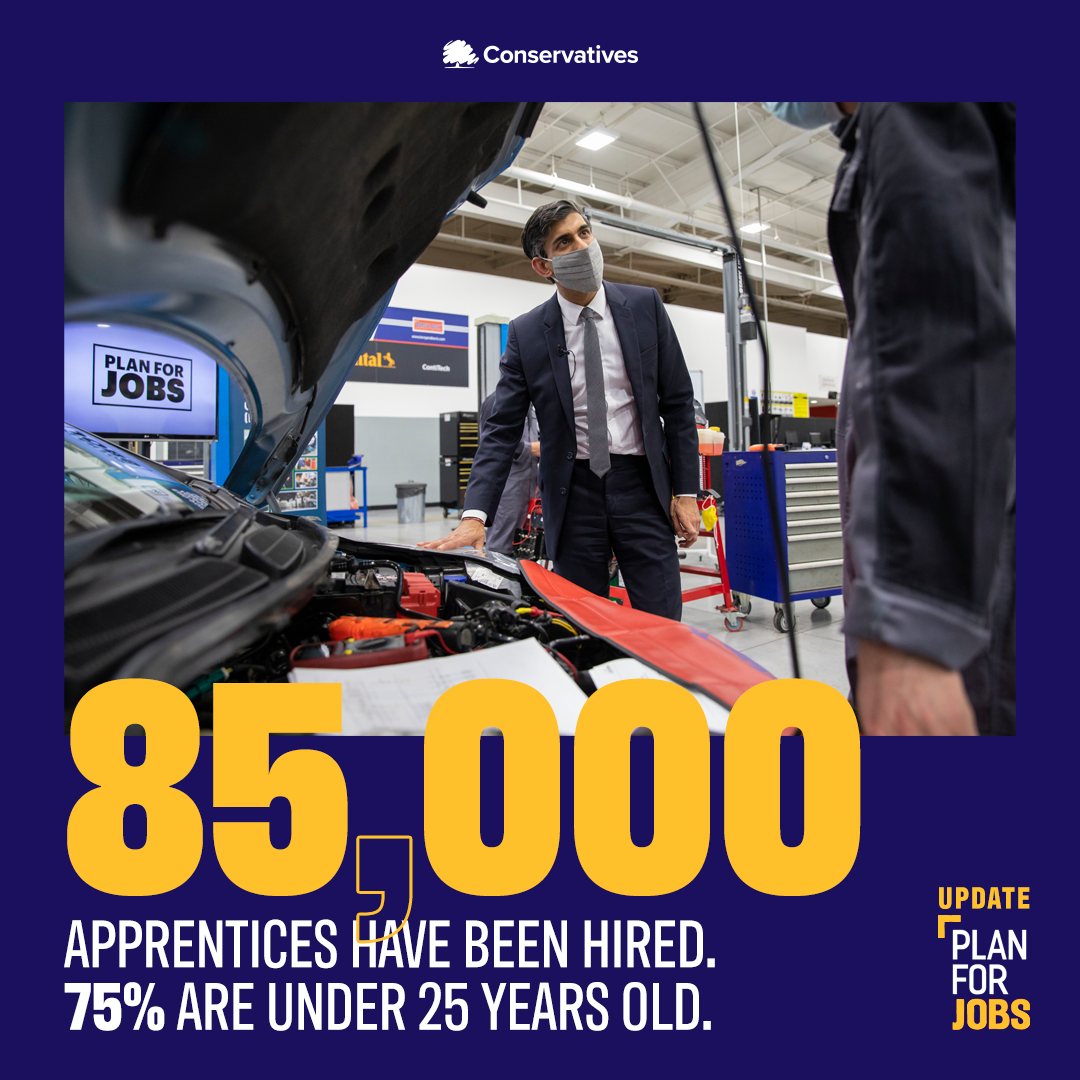 Apprenticeships are a fantastic choice for people wanting to start or make a change in their career. That is why the Government have encouraged employers by providing them with £3,000 for each apprentice they hired. Since then over 85,000 apprentices have been hired, of which over 75% are under 25.
Providing young people with the opportunity to develop the skills needed for the workplace of the future is key for their long-term prospects. Apprenticeship programs are a great way to achieve this.
I am looking forward to welcoming my own new apprentice who will begin working in my constituency office in just over a week's time.
Booster Vaccines and Covid Winter Plan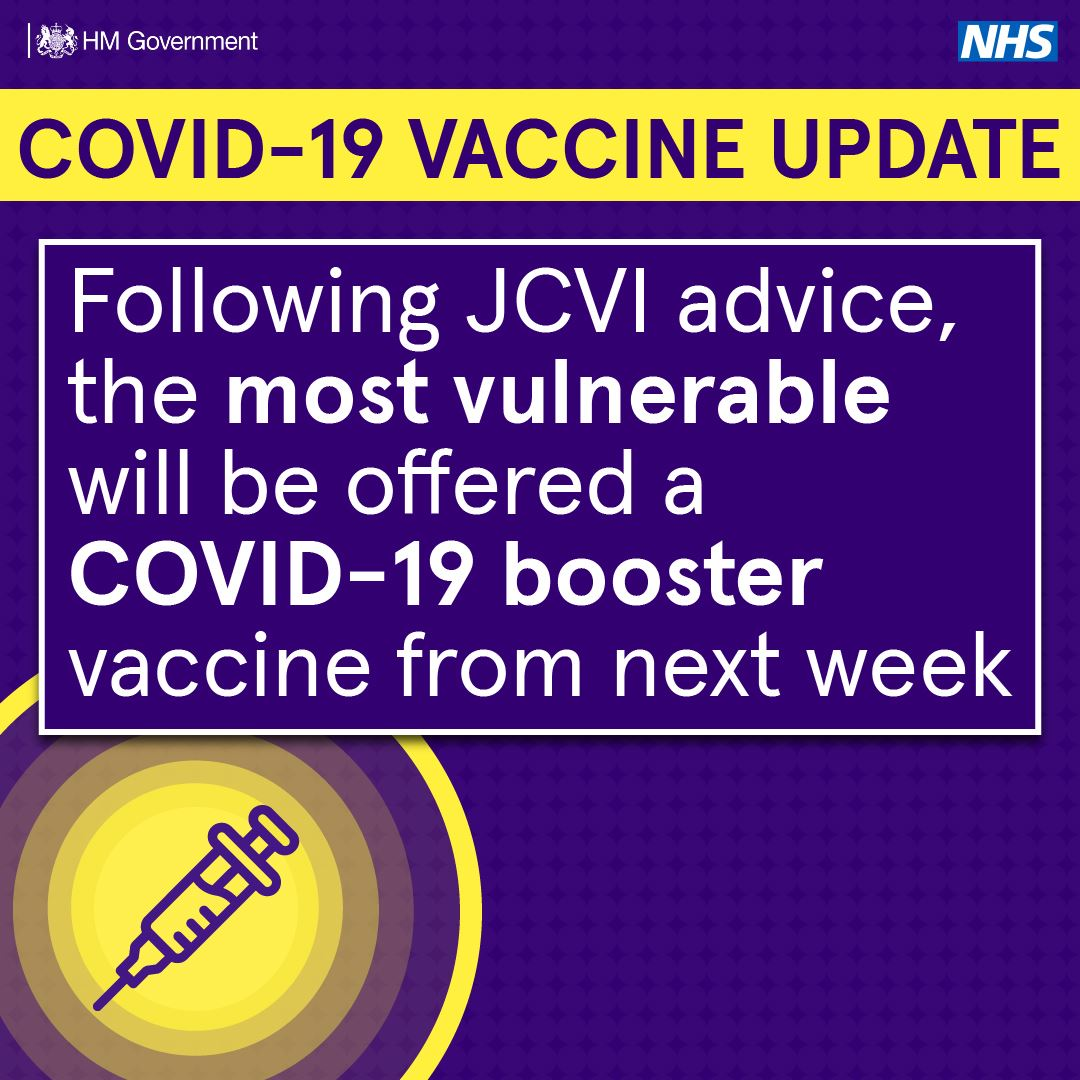 The Government this week have laid out its plan for Covid vaccine booster jabs and how it will manage the virus over the winter months.
From next week, millions of vulnerable people will be offered a booster vaccine. These will be offered to care home residents, those over 50, health and care workers, those over 16 who are at a higher risk from Covid, adult carers and those in households with immunosuppressed individuals.
They will be able to receive these 6 months after their second dose. This will ensure that the protection the vaccine provides continues over the winter. The booster will be either a full Pfizer dose or half a Moderna dose. The NHS will contact those eligible directly.
It is also safe for the Covid and Flu vaccine to be taken at the same time, and when it is appropriate, this co-administration may be used to support the rollout.
Find out more about the booster rollout here: https://www.gov.uk/government/news/most-vulnerable-to-be-offered-covid-19-booster-vaccines-from-next-week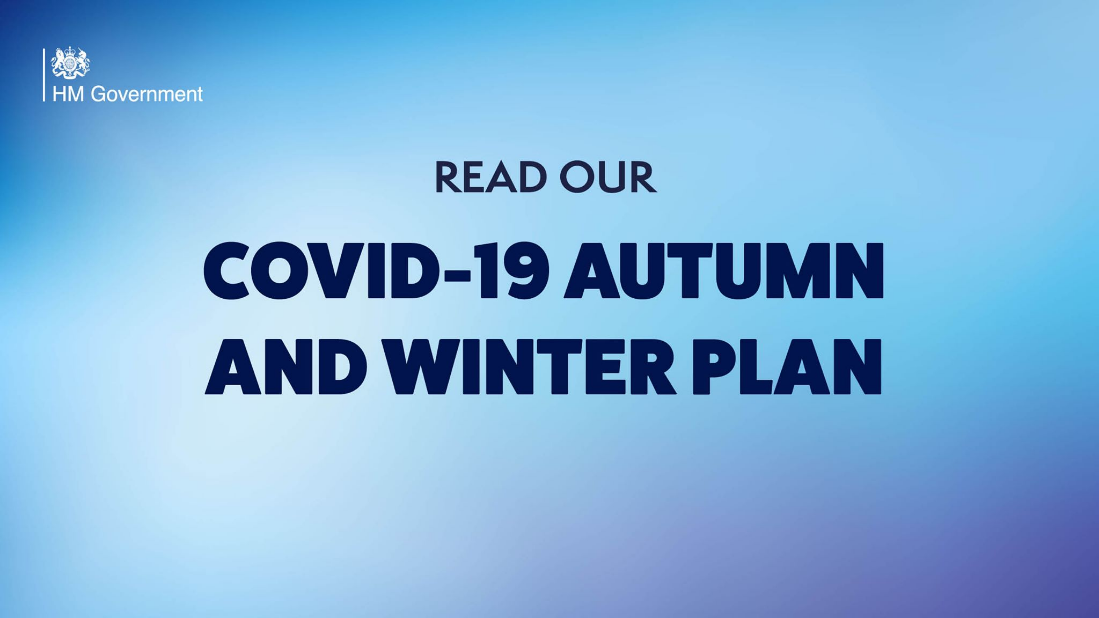 Thanks to the vaccine programme the link between cases, hospitalisation and deaths has weakened, with deaths now far lower than before. The Government is committed to ensuring that continues over the winter and has set out a plan to achieve this.
The vaccine programme will continue to be the first line of defence, and the booster program will help strengthen and prolong its protection further. The NHS will also be getting £5.4Bn in extra support for the next 6 months.
While we hope that continuing with the current guidance and measures be enough to control the spread of the virus, while minimising the economic and social impact of restrictions, the Government has set out a range of 'plan B' measures that will be kept under review if necessary. These could include:
- Vaccine certification for riskier settings
- Face coverings in certain public settings
- Working from home
These would only be used if the data suggests there is a risk that the NHS will be overwhelmed. What is different now is that the success of the vaccine programme means that smaller interventions, with less disruption, will be more effective at reducing the spread of the virus than they have done in the past.
Find out about the Governments plan here: https://www.gov.uk/government/news/prime-minister-sets-out-autumn-and-winter-covid-plan
Additional Restrictions Grants
Cheshire East Council has now opened its latest round of Additional Restrictions Grants. These are for eligible businesses that were trading between 21 June and 18 July.
To be eligible a business must fit under one of the following:
- Travel agents
- Tour or group travel operator
- Pet boarding businesses
- Nightclubs
- Theatres and cinemas
- Conference centres and exhibition centres including for use as banquet halls and other events
- Wedding venues which include hotels, country houses, and wedding barns
- Events venues excluding village halls and community centres
- Event organisers
- Businesses which directly supply the weddings/civil partnerships or events venues including florists, event caterers, decorations, party / tableware suppliers, marquee hire, outfitters (including wedding/civil partnership dresses or tailored suits), wedding photography service, DJ's, bands and music professionals', wedding vehicles.
I had contacted the council to include businesses that missed out last time because of poor advertising, and it is unfortunate that they have not done this.
Please make sure If you are eligible and apply as soon as you can via this link: https://www.cheshireeast.gov.uk/business/business_rates/business-rates-relief/coronavirus-covid-19-help-for-business-rates-customers.aspx
Galleri Cancer Test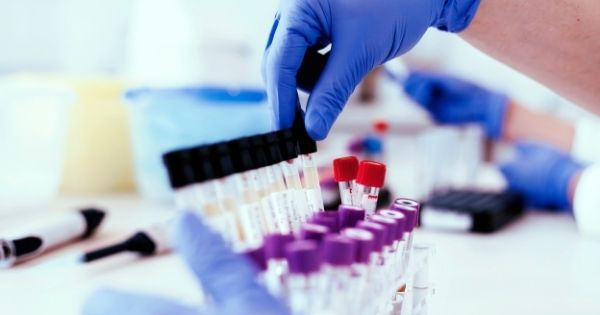 Thousands of volunteers are being recruited for the largest trial of what could be a game changing new cancer test. The Galleri Cancer test, which is just a simple blood test, may be able to detect up to 50 types of cancer before symptoms appear.
140,000 people are being asked to take part in certain areas of the UK, including Cheshire. Letters have been sent out asking people to take part. They will be people between 50 and 77 without a cancer diagnosis in the past 3 years.
If you receive a letter inviting you, I would strongly encourage you to take part in this important and potentially life saving research. I know that one of my team has already volunteered to be part of the study, so the letter should arrive soon if it hasn't already.
Nuisance Callers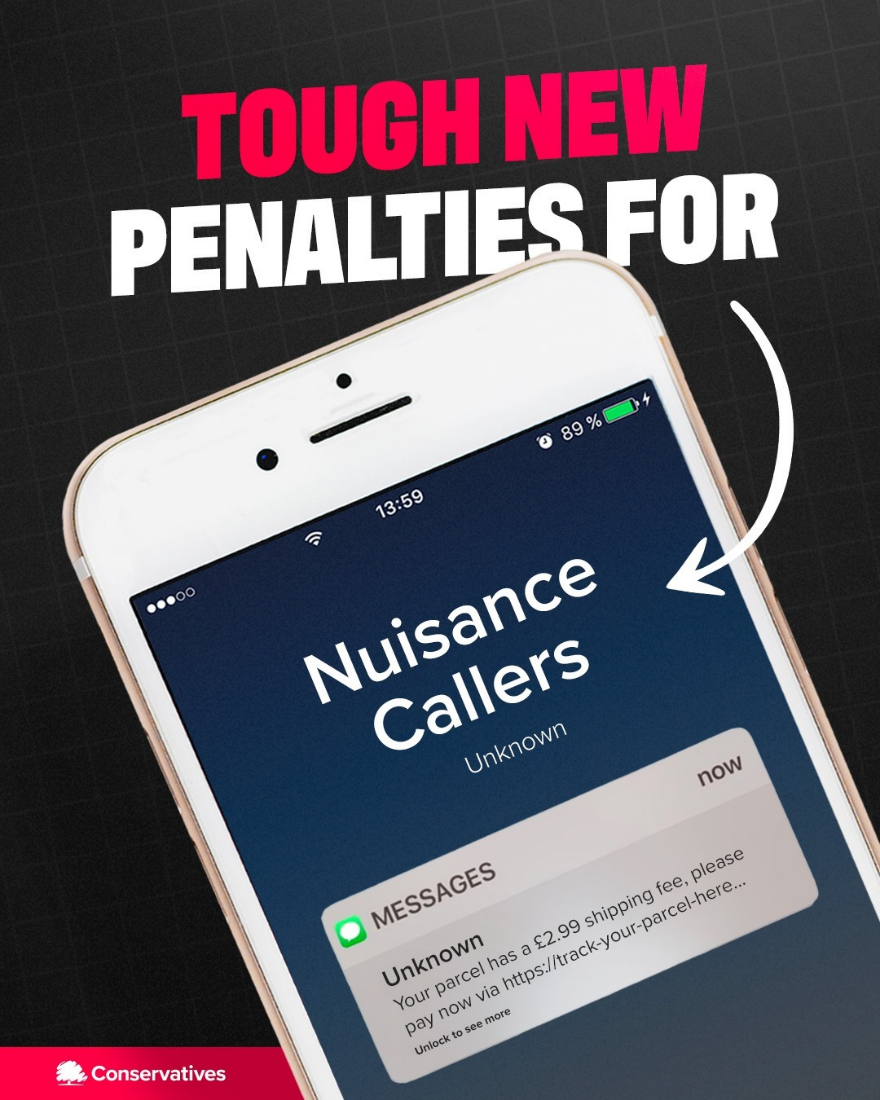 We all know how annoying, unsolicited, nuisance phone calls and text messages can be. Now that we have left the EU the UK is free to create our own rules around the use of data.
The Government will therefore be introducing tougher sentences and fines for nuisance calls and texts.
Find out more here: https://www.gov.uk/government/news/uk-launches-data-reform-to-boost-innovation-economic-growth-and-protect-the-public
Battle of Britain Day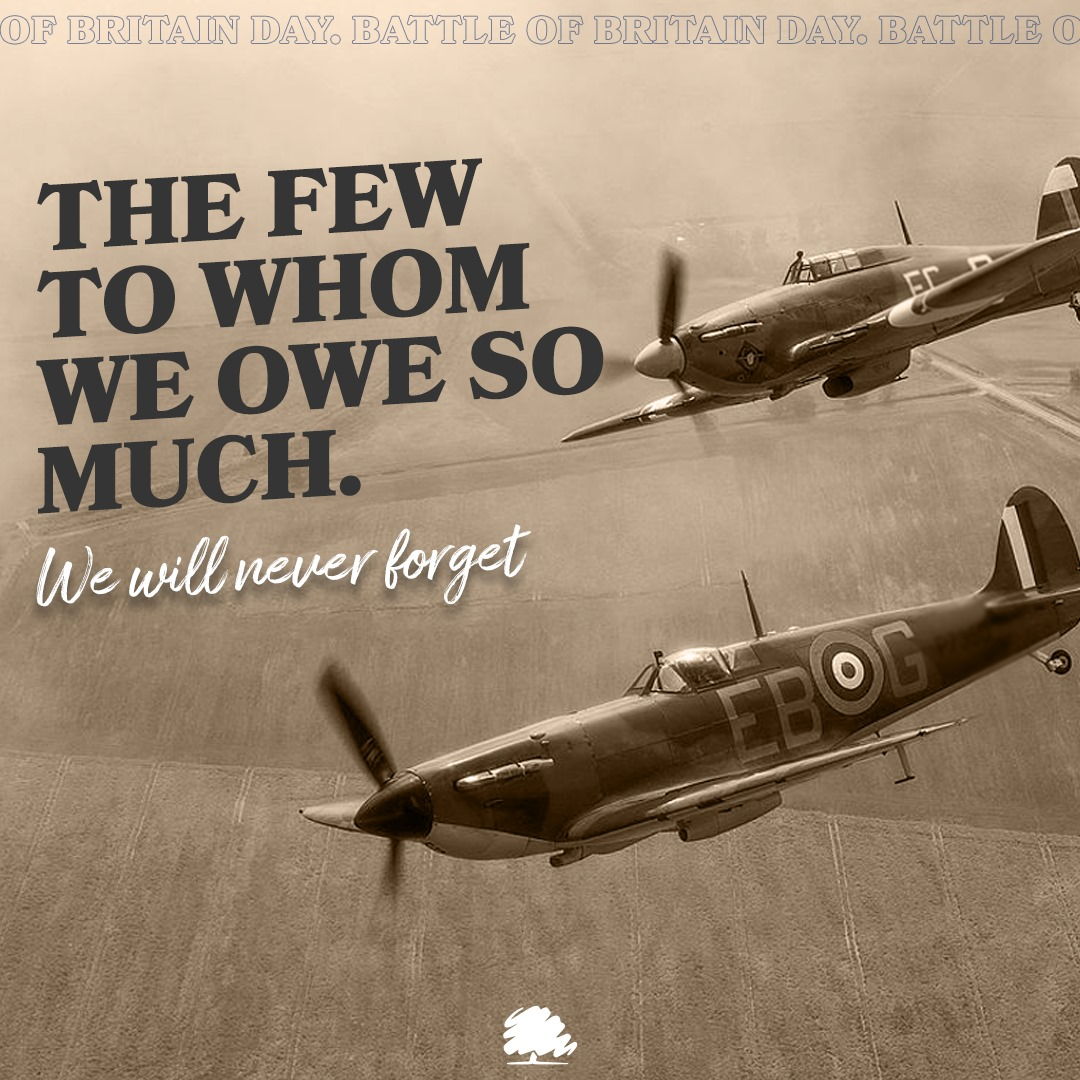 Battle of Britain Day was this week, where we pay tribute to the brave air crews of the RAF who defended our nation, many of whom made the ultimate sacrifice. Thank you - we owe you so much.
UK, US and Australia Security Agreement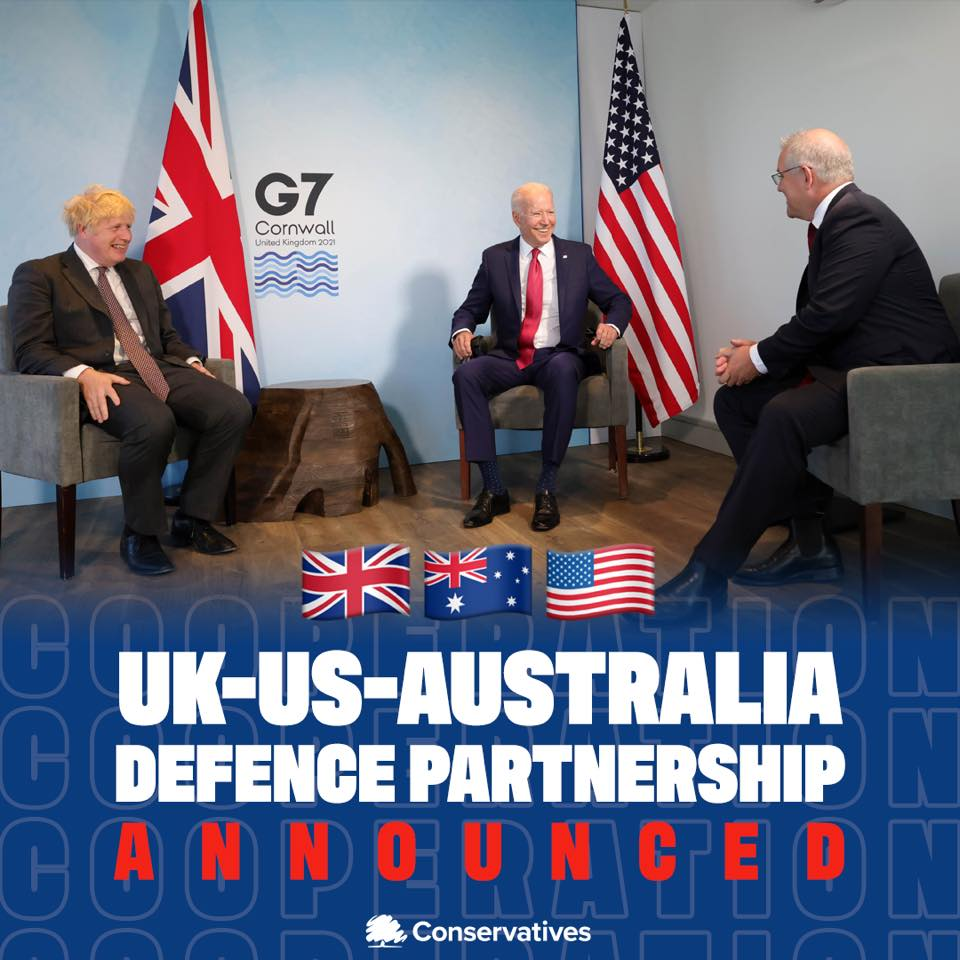 A joint press conference between the Prime Minister, President Joe Biden and Australian Prime Minister Scott Morrison this week outlined the start of a new defence partnership between the three nations.
This new alliance, which will see a greater degree of technology and security sharing, will better defend our shared interests in the Indo-Pacific. The first project of this alliance will be the building of world class, nuclear-powered submarines for the Royal Australian Navy. The UK will bring our over 60 years of experience and expertise in building such vessels to this project, creating hundreds of high skilled science and engineering jobs across the UK, and driving investment in some of our most high-tech sectors.
Motherwell: Kit Out the Nation Campaign
Local charity Motherwell are running a campaign to provide school children with the kit and equipment they need to stay active through sport. To be able to do this they are asking for donations of equipment such as sports clothes, balls and boots. If you can assist with this please go to the Motherwell Community Share Hub, 54 Beech Drive, Wistaston, Crewe CW2 8RG. on either a Tuesday or a Wednesday 2 – 4pm.
Full details available here:
https://motherwellcheshirecio.com/campaigns/
GRAB A JAB - REASEHEATH COLLEGE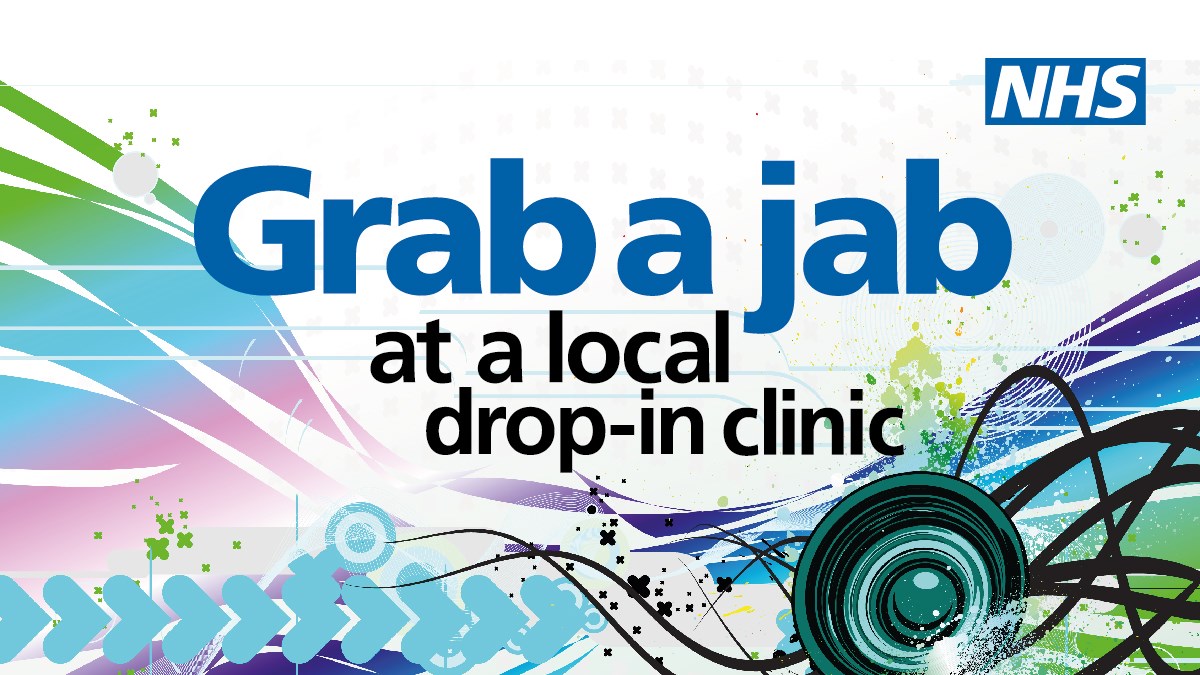 Reaseheath College are offering walk-in first and second AstraZeneca and Pfizer vaccinations on Monday, September 20th (10am-6pm) for those aged 16+. Do pop down if you are awaiting your first dose or it has been at least 8 weeks since your first.
Traffic Report
The following are road closures for the week ahead as reported by Cheshire East.
Welsh Row, Nantwich (Waterlode to Queens drive) - Until 12th October