Welcome to this week's newsletter.
The Prime Minister proceeded with the final stage of lifting the UK's lockdown restrictions on Monday, but urged the public to continue to be cautious.
While most legal restrictions have been removed, people will be expected to protect themselves and others through informed choice. The government recommends that face coverings are worn in crowded and enclosed spaces, such as public transport, when mixing with people you don't normally meet.
I spoke in the Chamber this week regarding the Fire Safety Bill, where I reminded the Commons of the tragedy of the Beechmere Fire in 2019, and highlighted the importance of Fire Safety reform. I urged the Government to go further in considering more restrictions like mandatory sprinkliers for  buildings that use timber frames and house vulnerable residents.
Today I am heading back onto the rugby pitch for a charity match in support of Crewe Alex goalkeeper Ashton  Hulme!  Read more about his story below and make a donation if you can:
www.justgiving.com/crowdfunding/amazing-ashton-hulme
Finally, everyone wish good luck Team GB in Japan with the Olympics kicking off this week! Another generation of young people are waiting to be inspired to take up sport watching the games on TV!
Have a great weekend.

Cheshire flag flying on Parliament Square
Nationality and Borders Bill - Second Reading
Pupil Funding Boosted
Barony Skate Park Update
Britain in Bloom
Louis' Work Experience Week
Traffic Report
Cheshire flag flying on Parliament Square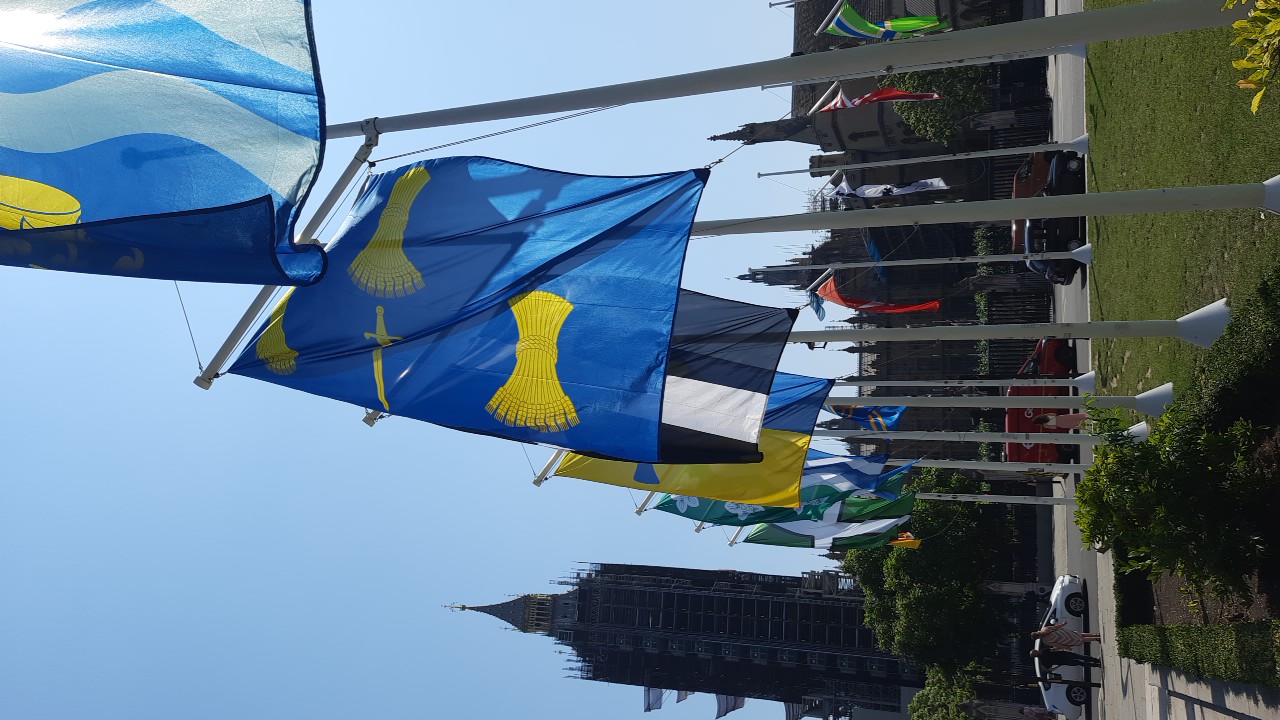 It was great to see the flag of my adopted home county of Cheshire flying in Parliament Sq as part of county flags day this week. The Cheshire Flag features three golden wheatsheaves and a golden sword on blue. This is the banner of arms granted in 1938 to the former Cheshire County Council. The golden wheatsheaves on blue are a symbol linked since the late twelfth century to the earldom of Chester.
They also form part of the civic arms of the city of Chester, granted in 1560. The device of three golden wheatsheaves and a golden sword formed the hallmark of Chester Assay Office (1779-1962). It also appears on the bridge over Eastgate, Chester (built 1768/9). The sword is a reference to Cheshire's status as a county palatine. Read more about our county and other county flags below:
https://www.flaginstitute.org/wp/flags/cheshire-flag/
Nationality and Borders Bill - Second Reading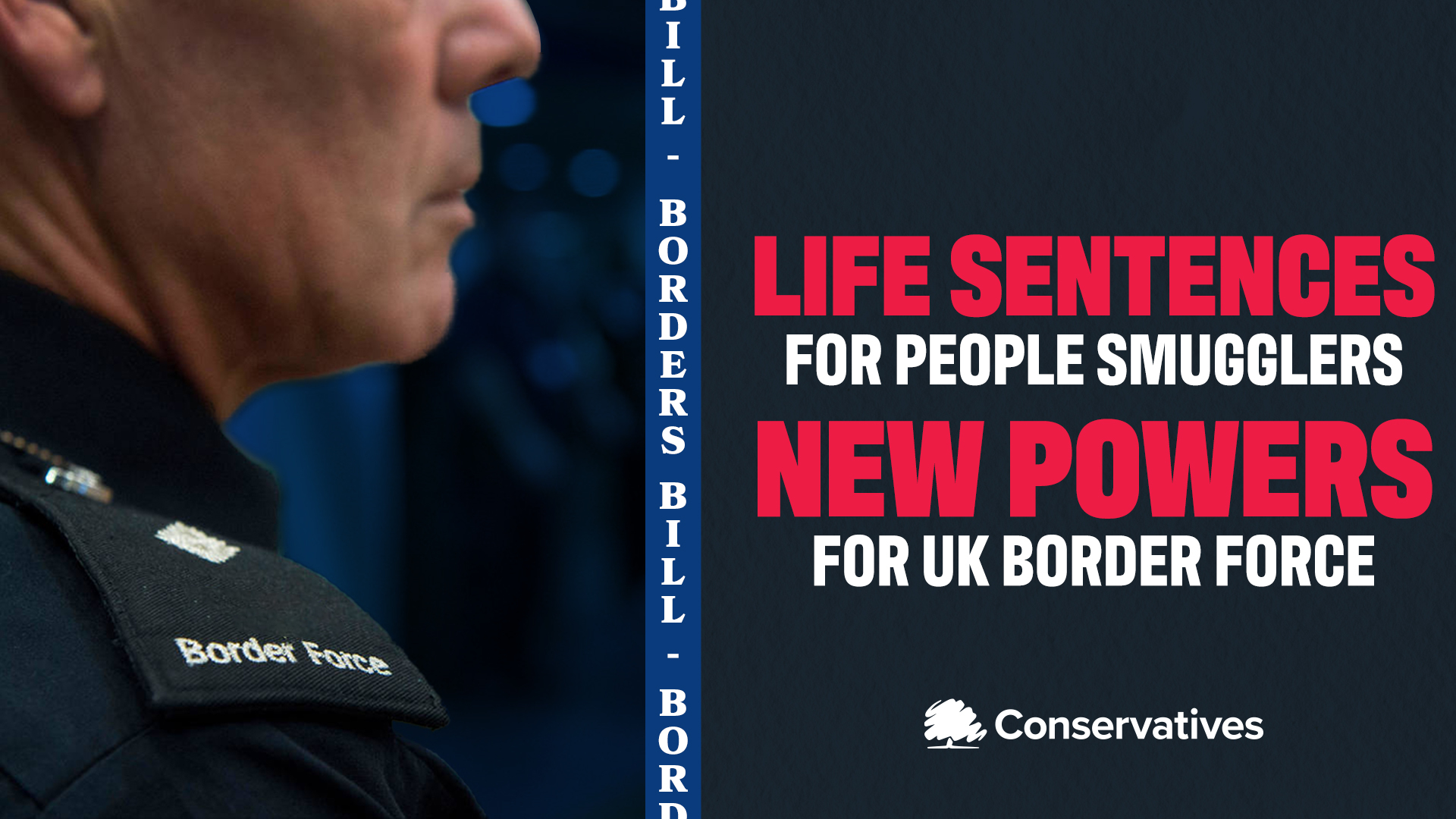 The Nationality and Borders Bill has reached its 'Second Reading' meaning it is well on its way to becoming law.
Like many of you, I find it frustrating that the generosity of the British taxpayer, in helping asylum seekers, has been talked down. Our Syrian refugee resettlement scheme, for example, has protected 25,000 people in the past six years, more than any other European country. That is worth restating. Conservative Governments have done that. Conservative Governments have resettled 25,000 people ahead of the rest of Europe.
We should focus our efforts on the most vulnerable- children, the elderly and the destitute who can't make the journey or pay the people smugglers. We can't help everyone. 
The Bill will deliver tougher sentences to people smugglers and make it clear that getting here across The Channel, in a boat, from a safe country like France will not put you ahead of people in refugee camps.
Ultimately, I believe the shift made by the Nationality and Borders Bill is a good one, it tips the balance towards those who are the most vulnerable.
If you would like to read more about my views please click on the link below, to my speech in Parliament:
https://hansard.parliament.uk/Commons/2021-07-19/debates/FC19E458-F75D-480D-A20D-CD1E7ADC937E/NationalityAndBordersBill#contribution-7AB69437-DD11-4EFA-A6CB-45AD5431790A
Pupil Funding Boosted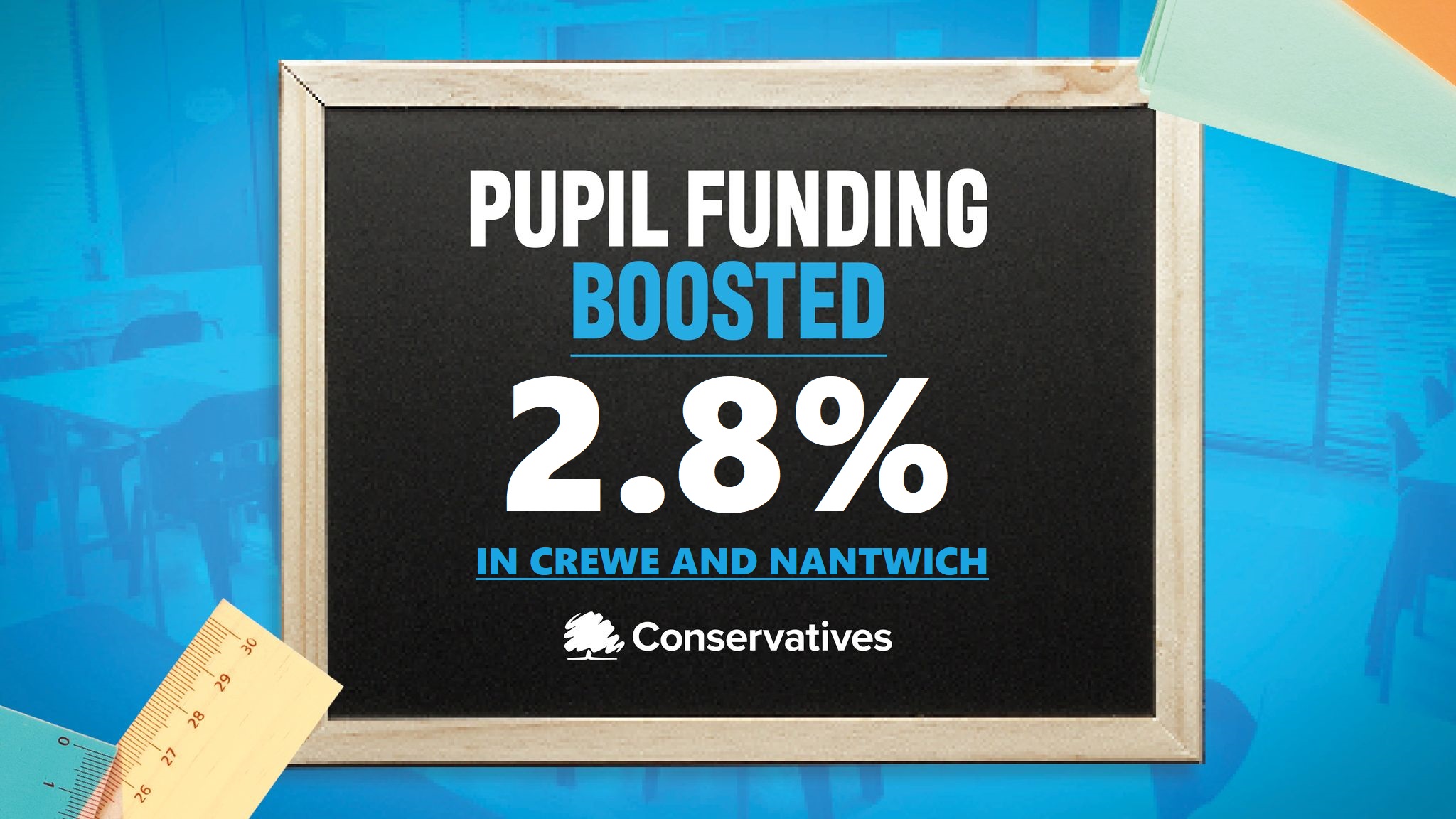 The Government is delivering the largest cash increase to school funding in a decade. It was one of my election plans to see this delivered.
While it is important to remain realistic and responsible, I am pleased that we are investing a total of £14.4 billion more in education over three years, and schools have been allocated an average increase of 2.8% across Crewe and Nantwich for next year as part of that. For now, ultimate allocations are down to Cheshire East, but the government is putting in the money to support schools.
You can check what your children's school has been allocated using the table below: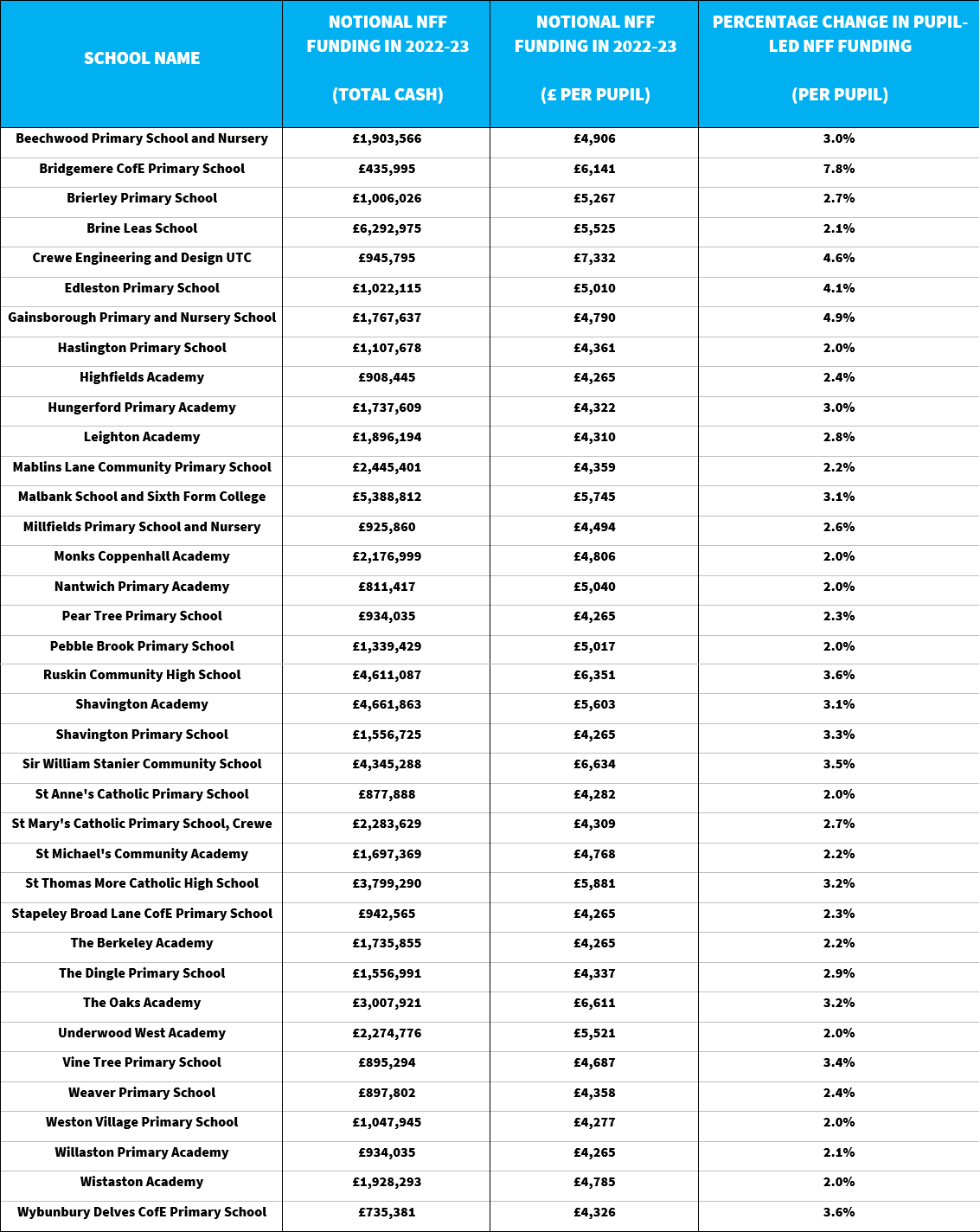 Barony Skate Park Update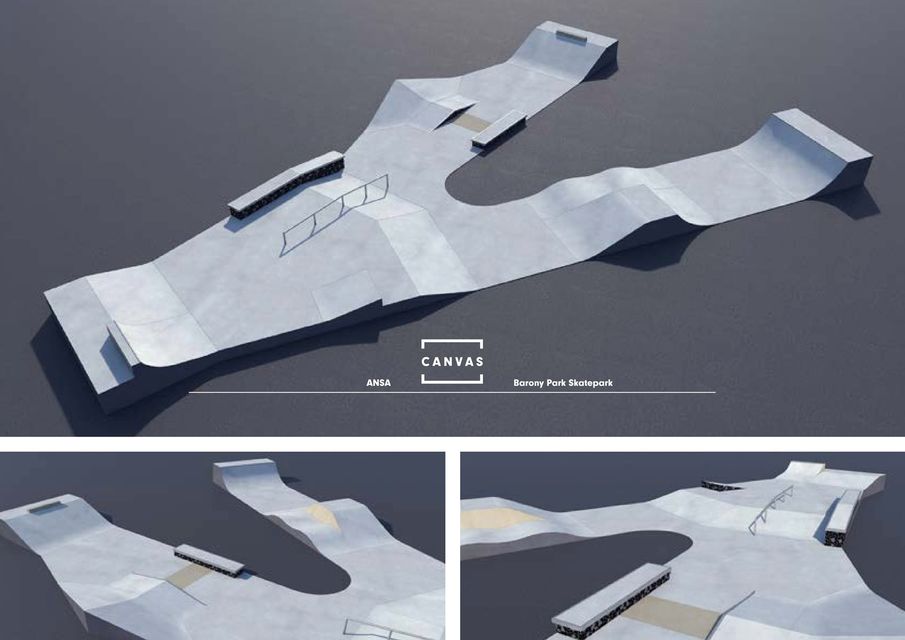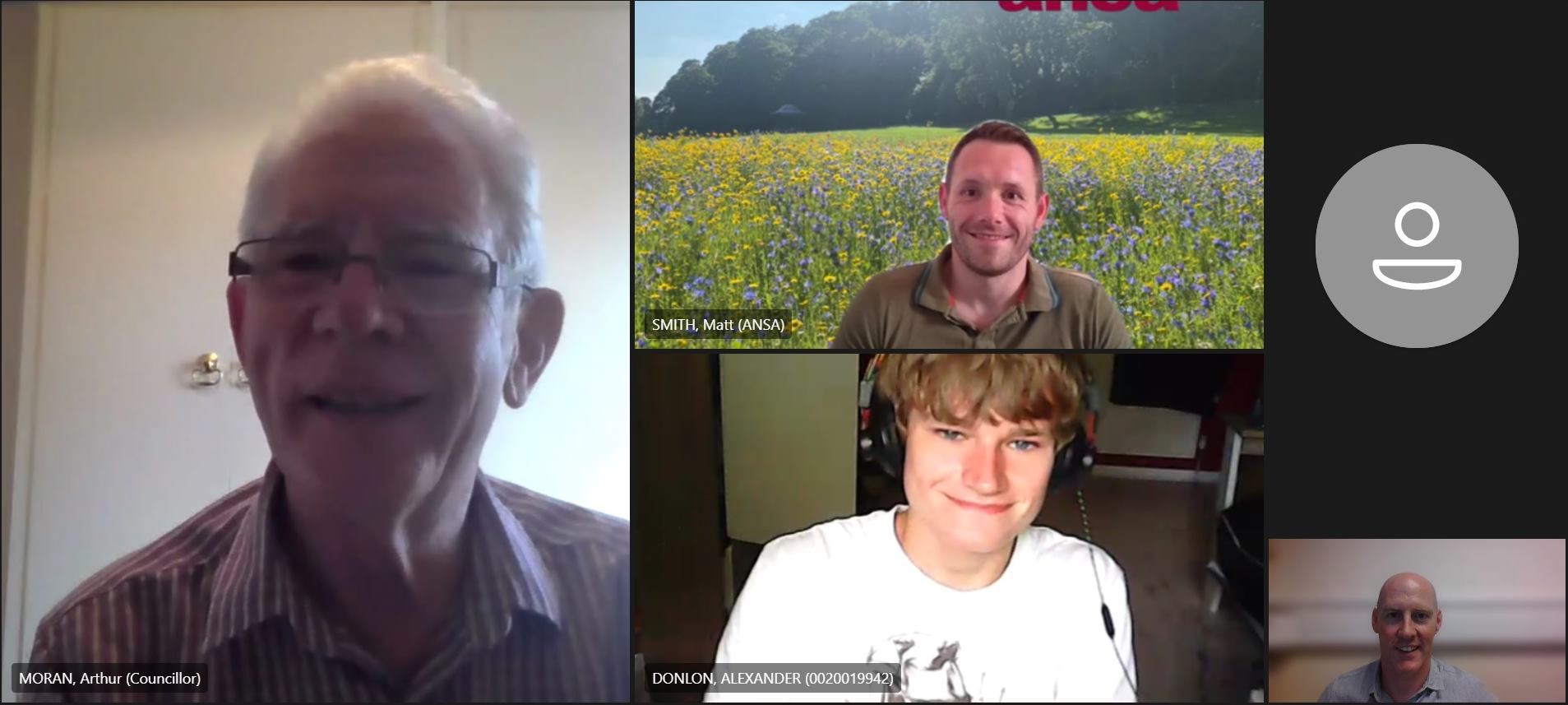 As some of you will know, I have been campaigning alongside Nantwich resident Alexander and other skate park users for a top notch refurbishment of the Barony Skate Park to make it more appealing and more accessible to its users.
This week, I arranged for Alexander to meet with Ansa's Commercial Manager Matt Smith to discuss the provisional designs. The designs are currently being reviewed by Ansa, and with the help of user feedback from Alexander, the overall positively-received example design should be tweaked ahead of a full tender/full design consultation with whomever is appointed.
I will keep pushing for progress! Well done again to Alexander who did a fantastic job of getting feedback and explaining it clearly.
Britain in Bloom
I would like to extend a warm thanks to the 'Britain In Bloom' volunteers who have been tending to the beautiful flower planters across Crewe and Nantwich.
Britain in Bloom is the UK's longest running gardening competition and provides a regional and nationwide platform for community groups to brighten up their local area. The finalists are announced in late January each year, before being visited in the summer by RHS Bloom judges who assess their level of achievement. The winners are announced at a national ceremony in October.
Volunteers are currently preparing for judging with local groups including Willaston In Bloom, Nantwich in Bloom and Wistaston in Bloom (I met volunteer Mr. Perry in Wistaston getting ready for judging!). I know Bill and Helen do a huge amount in Wistaston as well.
If you would like to join one of these groups, you can find a group near you to join:
https://www.rhs.org.uk/get-involved/find-a-group
If you think your area could benefit from the programme and would like to take part, you can start your own group with friends or neighbours in your community. Once your group is established, you can register to enter the regional competition.
Further info on 'Britain In Bloom' and how to take part can be found on their website:
https://www.rhs.org.uk/get-involved/britain-in-bloom/how-it-works
Louis' Work Experience Week
This week my team had an extra member, as we were joined by Louis Fung, from Nantwich.
Of his time in the Office Louis, said:
"I have spent my week in Kieran's office doing different types of work, like accompanying him to an event, and doing case work. I have realised that some cases might not affect our society but are significant to the constituent, and I was impressed by how the MP and his caseworkers deal with them full-heartedly. Through working on different types of cases, I have learnt how complicated issues are addressed locally, how crucial the MP's role is in regional and national politics, and how every constituent's opinion matters."
If you have contacted my Office about doing work experience, we will be in touch with you shortly. We have no slots left for the summer, but we will also be doing work experience over the Autumn half term.
TRAFFIC REPORT
The following are road closures for the week ahead as reported by Cheshire East.
Broad Street, Crewe – 27th July until 2nd August.
Henry Street, Crewe – 22nd July until 28th July.
Coronation Street, Crewe – 22nd July until 28th July.
Main Road, Shavington (Junction at Crewe Road) – 29th July until 30th July.
Dig Lane, Willaston - 2nd August.
Holmshaw Lane, Oakhanger (Junction at Butterton Lane) – 30th July until 3rd August.
Hillfield Place, Nantwich (Between Wellington Road and Jubilee Terrace) – 16th July until 27th July.
Welsh Row, Nantwich (Between Waterlode and Queens Drive) - 21st July until 9th September.