Welcome to this week's newsletter.
Many of you will be aware of the recent court case on the killing of Joshua Spender, after he was hit by a van on Macon Way. The driver, however, received a sentence of only 75 months, which to me, is far too low.  Sadly it is something I see all too often from our Justice system. Nevertheless, after consulting with Joshua's family I have written to the Attorney General, to ask that they consider referring this sentence as being unduly lenient. I am realistic about our chances of success and while we may not get the outcome we want, it is right that we try and register our concern at the same time.
This week I organised a visit by the Trade Minister Mike Freer MP to tour Whitby Morrison (one of our great exports!) and Medtrade and meet with a range of local exporters. Exports bring jobs and money to both our area and our country so I am continually looking at ways to help businesses do more of it!
We also marked 40 years since the liberation of the Falkland Islands this week. It is important we remember the bravery and sacrifice of the armed forces personnel who fought in the Falklands to protect the freedom and liberty of the islanders. I went to a service in London to remember those who died in the conflict. I have also included some information below about the only armed forces personnel from the Falklands War to be named on the Crewe War Memorial.  
Finally, there is still over a billion pounds of Pension Credit that remains unclaimed. If you are over state pension age, see below on how you can check if you are eligible to claim. 
Have a great weekend.

Sentencing for Killer of Joshua Spender
Minister Visits Whitby Morrison
Jubilee Crown Competition
Pension Credit
Ludlow Avenue Jubilee Party
40 Years Since the Liberation of the Falklands
Traffic Report
Sentencing for Killer of Joshua Spender
I know many people, beyond just his family, were deeply upset about the killing of local man, Joshua Spender. The loss for Joshua's family has, of course, been devastating. I didn't know Josh, but we can all imagine what it would be like to suffer the loss of a family member in this way.
There is a petition locally asking for the sentence for his killer to be reviewed. After consulting with Joshua's family, I have written to the Attorney General asking her to review the sentence to see if it can be referred to the Court of Appeal as unduly lenient.
I have been honest with Joshua's family that I think, sadly, we may not get the answer we would like. Our courts act on precedence, what sentence is normally given, and in my opinion the precedent in cases like this and many others is too low. Sentences are only reviewed if they are very far off from what is normally given.  
But I thought there were good points to make, and it was right that we try. 
Joshua's family and I agreed to share that we are doing this with everyone and thank everyone for your support and concern. 
Minister Visits Whitby Morrison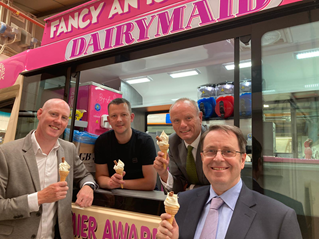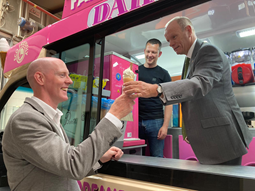 Mike Freer, the Minister for Exports, visited Whitby Morrison, earlier this week.
As many of you know, Whitby Morrison are a local Crewe company that builds and exports Ice Cream to more than 60 countries around the world.
They are one of our best ambassadors and whenever I want someone to know something about Crewe which will put a smile on their face and help them remember us I tell them about us being the worlds home of ice cream vans!
We also toured Medtrade (more about that next week) had a roundtable with other businesses that want to grow their exports locally. Exporting is patriotic! It helps build our bank balance as a nation and businesses got to hear about all the support available to help them export more.
Jubilee Crown Competition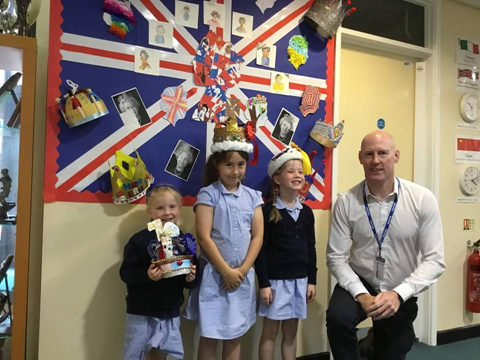 I had an absolutely fantastic time visiting Weston Village Primary School to announce the winners of their Jubilee Crown competition. The crowns were all amazing, so it was really tough to choose but congratulations to Valentina, Annabelle and Leilani!
I got to see the whole celebration assembly. Nothing is more heart-warming than seeing pupils absolutely bursting with pride when they are recognised by their teachers and classmates! 
­
Pension Credit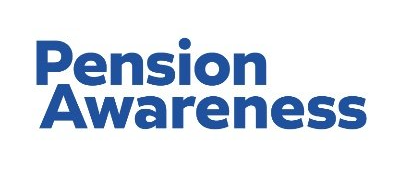 If you are of state pension age and have a total income of under £200 a week, make sure you check whether you are eligible for pension credit.
Around £1.7 billion of pension credit is expected to go unclaimed. Pension credit is the gateway to many other benefits that you may be entitled to. Go online or call up the pensions credit claim line to check on 0800 731 0469. 
­
Ludlow Avenue Jubilee Party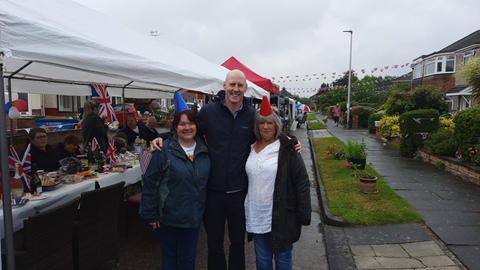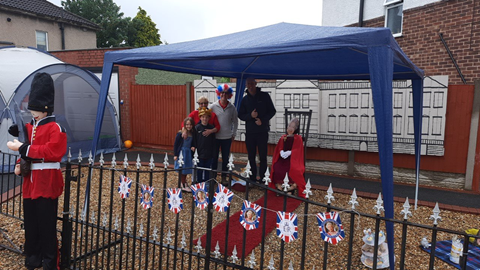 I have just one more set of people to thank for all of the effort they put into celebrating the Jubilee  weekend. Ever since a VE day celebration organised during lockdown Ludlow Ave residents, Julie and Jackie have been organising events for their street. I had the unenviable task of choosing the winners of the street display, which were Carole and David Martin with this fab display complete with solider and corgi!
The residents of Ludlow Ave are lucky to have such a close little community and to have Julie and Jackie helping to make the most of it. 
40 Years Since the Liberation of the Falklands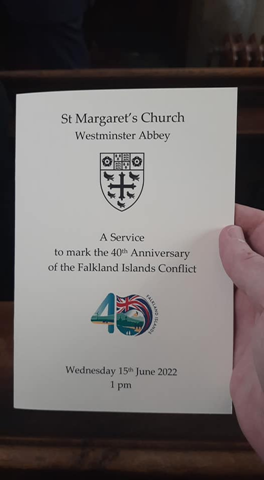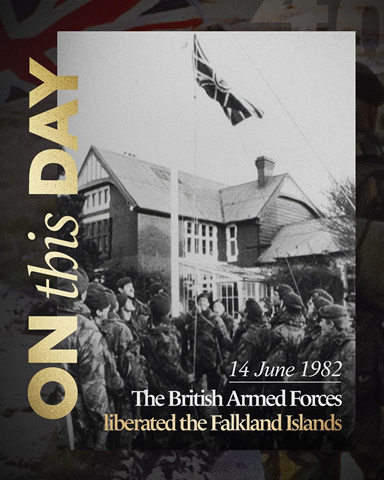 Today marks 40 years since the liberation of the Falkland Islands. We say thank you to all of the brave armed forces personnel who defended the freedom of the islanders, and remember those who sadly lost their lives in the conflict.
The Crewe War Memorial has the name of only one Falklands War personnel, that of 3rd Engineering Officer Christopher Francis Hailwood, who served on the Royal Fleet Auxiliary Sir Galahad.  
Christopher Frances Hailwood was born in Bucklow, Cheshire on 5 August 1955. His parents Cyril Hailwood and Rita Delaney had married the year before in 1954, Christopher was their oldest son, the couple went on to have a daughter Barbara and two more sons, Paul and Terry.
Chris went on to join the Royal Fleet Auxiliary and was 3rd Engineering Officer on the Sir Galahad in the Falklands War in 1982.Chris had married Caroline Davies in Weymouth in 1980 and they lived in Farnborough, Hants as the islands were invaded. Their son James was born early in 1982 and was a young baby as Chris left to go to War.
Sadly Chris was killed on 8 June 1982 during a bombing of the Sir Galahad in Fitzroy. He is honoured on all of the usual Falklands memorials but also on a very special one at St John's Church in Marchwood. It is dedicated to the memory of the men of the Royal Fleet Auxiliary who lost their lives in action in the South Atlantic in 1982 in defence of the freedom of the Falkland Islands and dependencies. The Memorial was re-dedicated in 2016 and is well tended.
James got to present Her Majesty Queen Elizabeth with a stone for another memorial on the 25th anniversary of the War. That day our Queen placed a stone on a traditional Scottish cairn in the grounds of Pangbourne College, in Berkshire, completing the memorial to the 255 Britons killed in the Falkland Islands conflict.
You can read more about his story here: https://falklands35blog.wordpress.com/2020/06/01/falklands-35-christopher-frances-hailwood/
The Imperial War Museum also has photographs and stories from the conflict here: https://www.iwm.org.uk/history/30-photographs-from-the-falklands-war
It was also a real privilege to represent you all at St Margaret's Church (Westminster Abbey) to remember those men and women that died during the Falklands conflict. The service reminded us all that the risk was great and the outcome uncertain but that we were not willing to let a military junta impose themselves on a free people. I was able to thank veterans in person and express support to Richard Hyslop, the Falkland Islands official representative to the UK. 
­
Traffic Report
The following are road closures for the week ahead as reported by Cheshire East.
Waterloo Road, Haslington (Between Fields Road and Cross Road) - 20th June until 24th June
Greenway, Crewe – Until 8th July
Warrington Avenue, Crewe – Until 1st July
Middlewich Road – Until Oct
Heathfield Avenue (Between Saunders Street and Hightown) - 20th June until 24th June
Main Road (Between Weston Road and White's Lane) - Until 21st June
London Road (Between Annions Lane and London Road Farm) - 20th June until 24th June
Beam Street, Nantwich – 19th June
Love Lane (Between Love Lane and Pillory Street) 23rd June