Welcome to my 100th newsletter!
When I am out and about knocking on doors, it's great to hear that people enjoy receiving the newsletter, as it helps them keep up with local and national news. So I will definitely be carrying it on and hope to be sending out the 200th one eventually!
It is also fantastic for me to be able to share stories about the many local businesses, charities, and organisations I visit during my work as your MP. If you have an event that you would like me to feature, or are a part of an organisation which people will be interested in learning more about, do contact let me know.
I secured a debate in Parliament earlier this week about tackling child maintenance debt. I have been campaigning for the Government to introduce home curfew for non-paying parents. It is unacceptable that a parent can go out and enjoy themselves while their children go without. It was announced by the Minister in the debate that the consultation for introducing it will start in the summer so we are making progress.
On Wednesday morning I made a trip from Parliament to Watford to see the Mablins Lane Primary U11 Girls Football team compete in the final of the Premier League Primary Stars Tournament! It was very special to be able to meet them and celebrate this incredible achievement of reaching the final amongst thousands of other schools that competed. Well done to everyone involved! 
Have a great weekend. 

Child Maintenance Arrears
Crewe School in National Football Final
Tiny Forest
Alzheimer's Society 
Private Members Bills - Animal Welfare (Sentencing) Act 2021
Record Numbers of People in Work
Record Number of Nurses and Midwifes in the NHS
Traffic Report
­
Child Maintenance Arrears Debate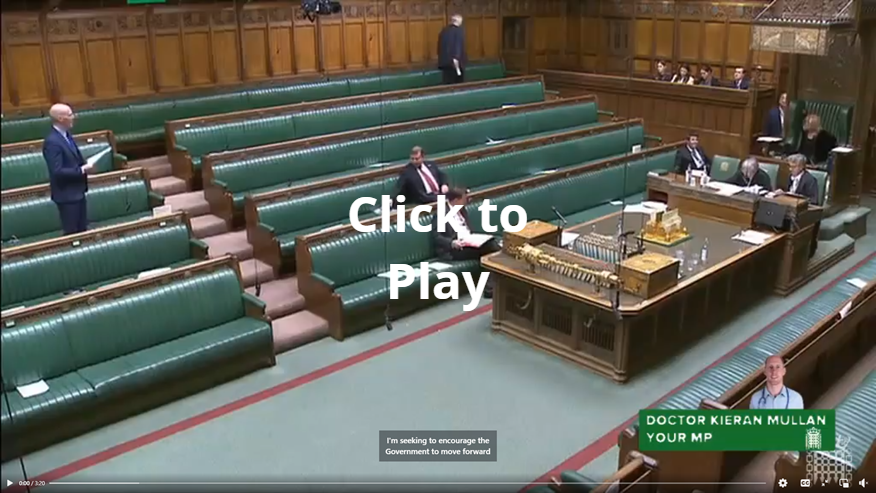 I secured a debate in the House of Commons this week on my campaign to bring in home curfew for people who do not pay child maintenance. My campaign gained success recently, with the Government agreeing to introduce the measures.  
The next step was securing dates for the consultations that are needed to bring it in-and we got them during the debate. The Minister, Guy Opperman announced that a public consultation on the proposed new powers will take place from 13 June to 22 July, with the aim for final proposals to be published on 12 October. 
I spoke about the hundreds of millions of pounds of maintenance that is still unpaid-£1million a week. This is a huge amount of money that is not being paid by parents. As of September 21, 38,000 paying parents with an ongoing arrangement had not paid any maintenance for more than three months, and 22,000 had not paid for more than six months. We have a responsibility to hold to account and punish those individuals who behave in this deplorable manner. 
Every child deserves parents who step up and look after them and that no taxpayer should be left filling the void when they do not. On behalf of a society that I believe wants to see tougher action, the Government need to proceed at speed to secure it. 
In theory the department has some tough powers including imprisonment, but clearly the figures show they are not working. Imprisoning someone, though morally warranted, stops them from being able to earn and is not a practical solution to use at the scale we need to tackle the tens of thousands of non-payers. And these delinquent individuals have learnt that if they just start paying a little bit again the whole system resets. 
I imagine 3 months at home every night pondering their responsibilities will be a powerful reality check. People need to start understanding we as a society do not find it acceptable and they will be punished for not paying for the upkeep of their children. 
I do want to acknowledge that there are very many loving parents who would and do contribute to the care of their children who are prevented from seeing them by parents who have primary custody. When I first raised this issue many of them contacted me explaining the difficulties they had seeing their children. 
I am in no way minimising that and I fully support every parent in exercising their clear legal rights to secure access to their children. Of course, it is abhorrent for any parent not to act in good faith when it comes to access.
­
Crewe School Make National Football Final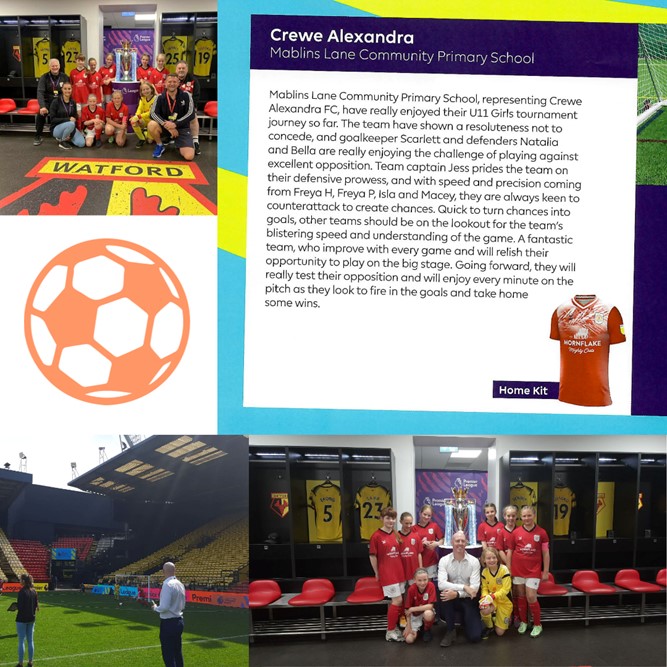 A team of pupils from a school in Crewe have reached the final of a national football tournament. The under 11's girls' team at Mablins Lane Primary fought their way to the last game of the Premier League Primary Stars Tournament, representing Crewe Alexandra Football Club
The final was held at the Vicarage Road Stadium, the home ground of Premier League club, Watford FC.
Organised by the Premier League Charitable Fund, the Premier League Primary Stars football tournament is the country's most prestigious football tournament for primary schools and gives young players the chance to experience the thrill of being treated like a top-flight footballer.
What an achievement to make it all the way to the final! The girls can be so proud of themselves as can their teachers, the Alex Soccer Centre and Crewe FC whom many of the girls are proud to play for outside of school.
Tiny Forest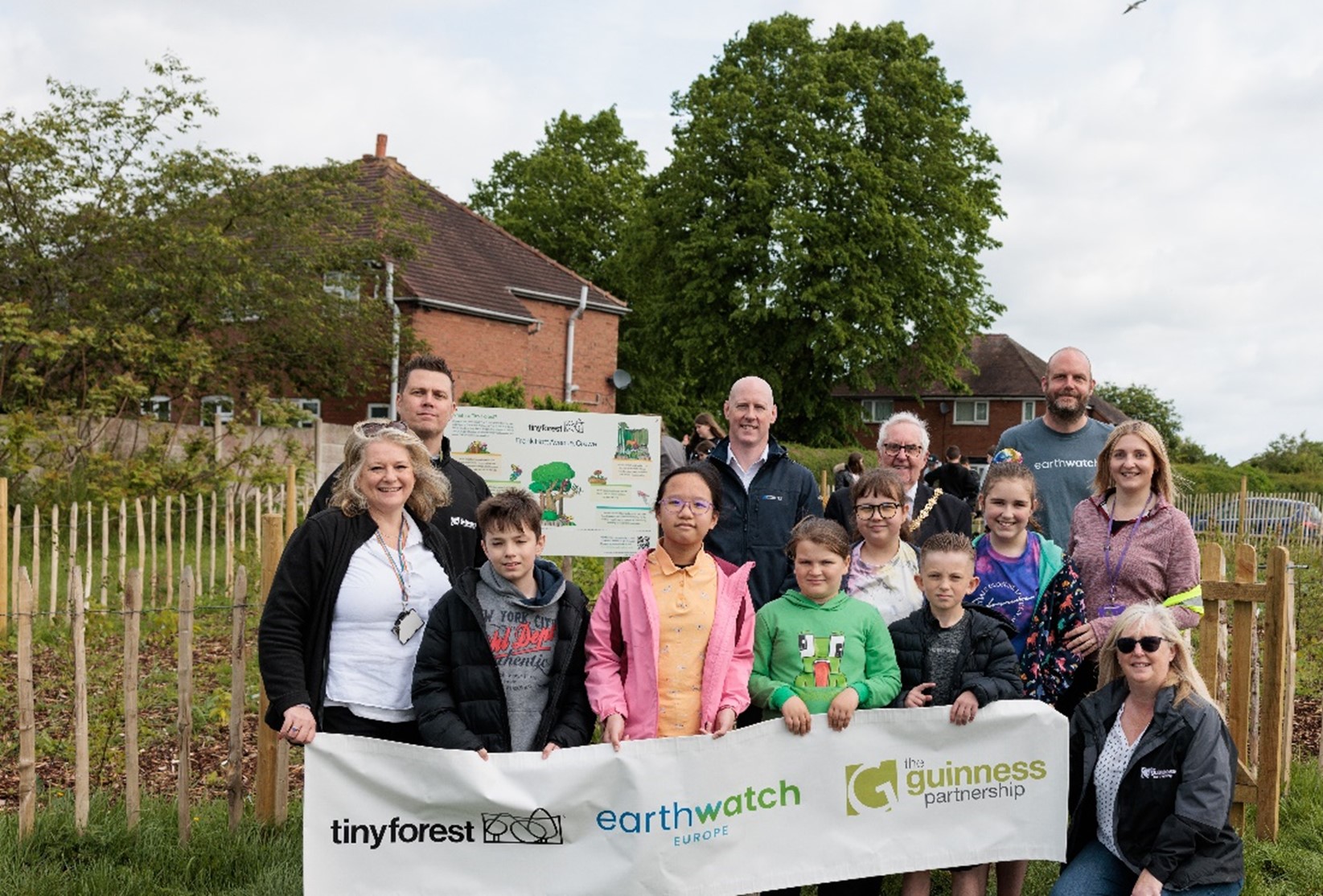 Last Friday, I attended the official opening of the Tiny Forest on Frank Bott Avenue. The forest is A densely packed plot of about 600 trees and shrubs created by a partnership between Guinness Housing and Earthwatch Europe.  
Pupils from Underwood West Academy took part in the opening and took the first measurements of the trees that will help check on the forest health and progress - a task they took to with real enthusiasm!  
Earthwatch Europe are looking for volunteers to become tree keepers to either care for the forest or be citizen scientists who will help monitor it and collect data on how it is helping the local environment.  
If you would like to become a Tree Keeper in Crewe, email: tinyforest@earthwatch.co.uk 
Alzheimer's Society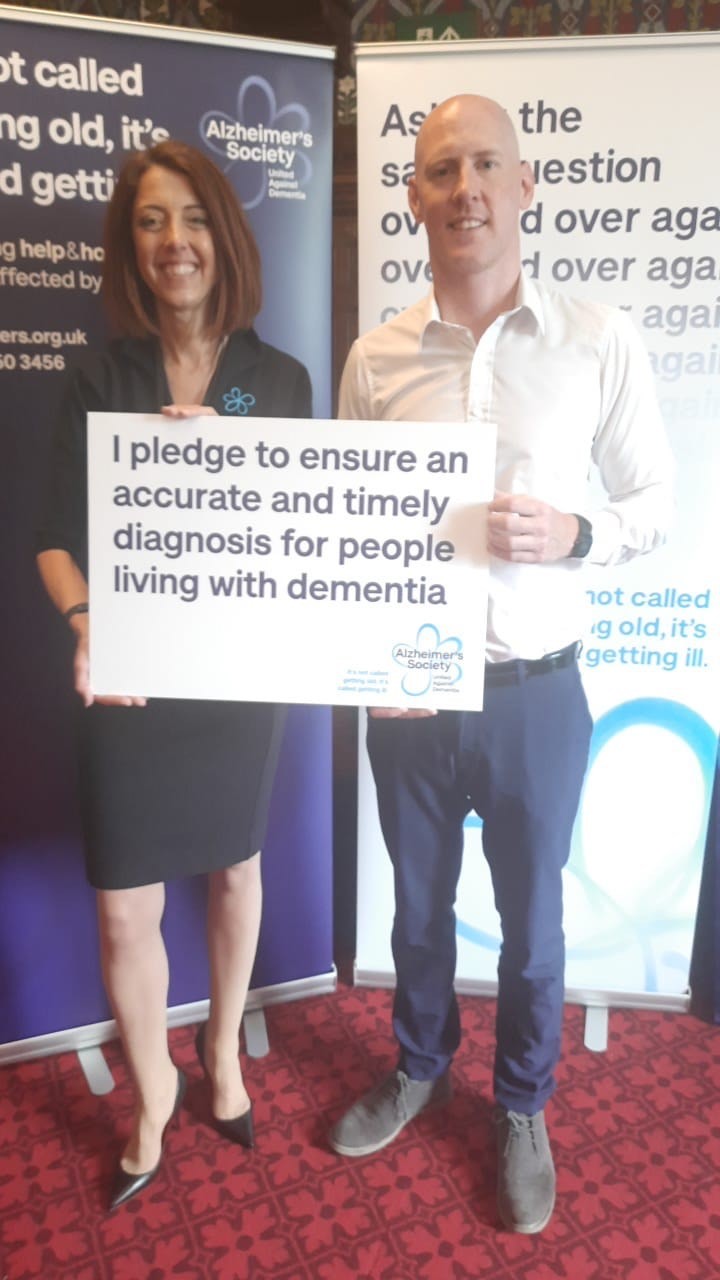 In Parliament this week, I met with the Alzheimer's Society, the UK's leading dementia charity, during what is Dementia Action Week.
Alzheimer's is a horrible, heart-breaking disease, which affects too many families across the country. Unsurprisingly, many constituents are concerned about the issues surrounding Alzheimer's, and wrote to me asking me to go along to this event.
One issue that they did raise is that many people may be living with undiagnosed Alzheimer's, with diagnosis rates being at a five year low following the pandemic.
The charity's Dementia Action Week campaign –  "It's not called getting old, it's called getting ill" – aims to raise awareness of the symptoms of dementia and encourage people worried about symptoms to seek a diagnosis. 
Find out more here:
Private Members Bills - Animal Welfare (Sentencing) Act
This weeks Private Members Bill, under the spotlight, is the Animal Welfare (Sentencing) Act 2021, bought to Parliament by Chris Loder, the MP for West Dorset.
The UK is, undoubtedly, a nation of animal lovers, and we have always had some of the strongest animal welfare laws in the world. These were strengthened even further last year, when this Act passed through Parliament and became law.
Now, there are tougher penalties for animal cruelty offences, with the maximum sentence being raised from 6 months to 5 years. This will help cut down on some of the most serious animal welfare offences such as dog fighting and abuse of puppies and kittens.
Once again, this important change in the law is all thanks to the work done initially by a backbench MP. The draw for this year's Private Members Bills took place this week, so I am looking forward to seeing what further changes to the law fellow MPs can achieve. 
Record Number of People in Work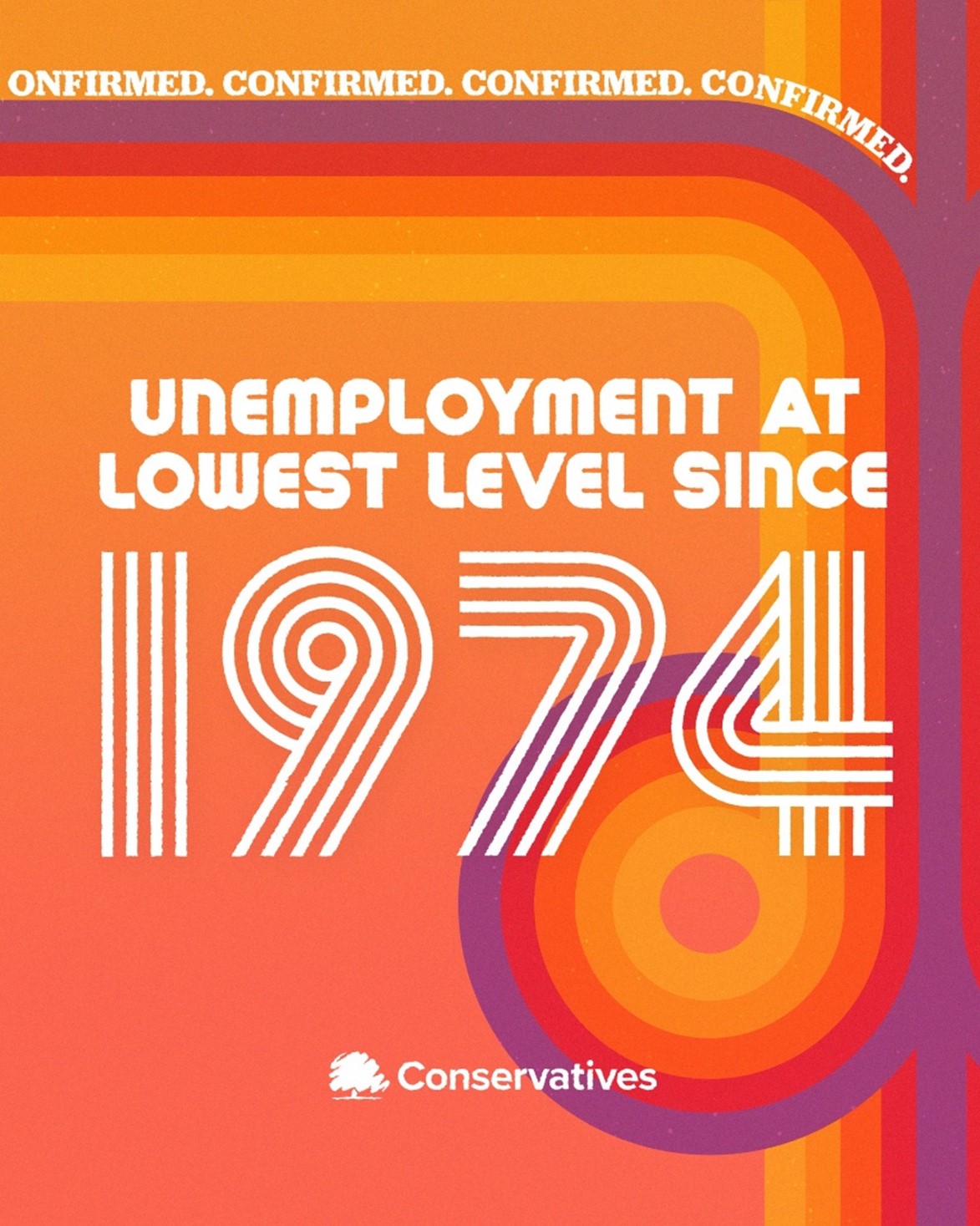 The number of people on payroll increased by 121,000 between March and April, bringing the number of people in work to a record 29.5 million.
I know that things are tough for a lot of people now but getting into work is the best way to get on in life and have better economic security.  
­
Record Number of Nurses and Midwifes in the NHS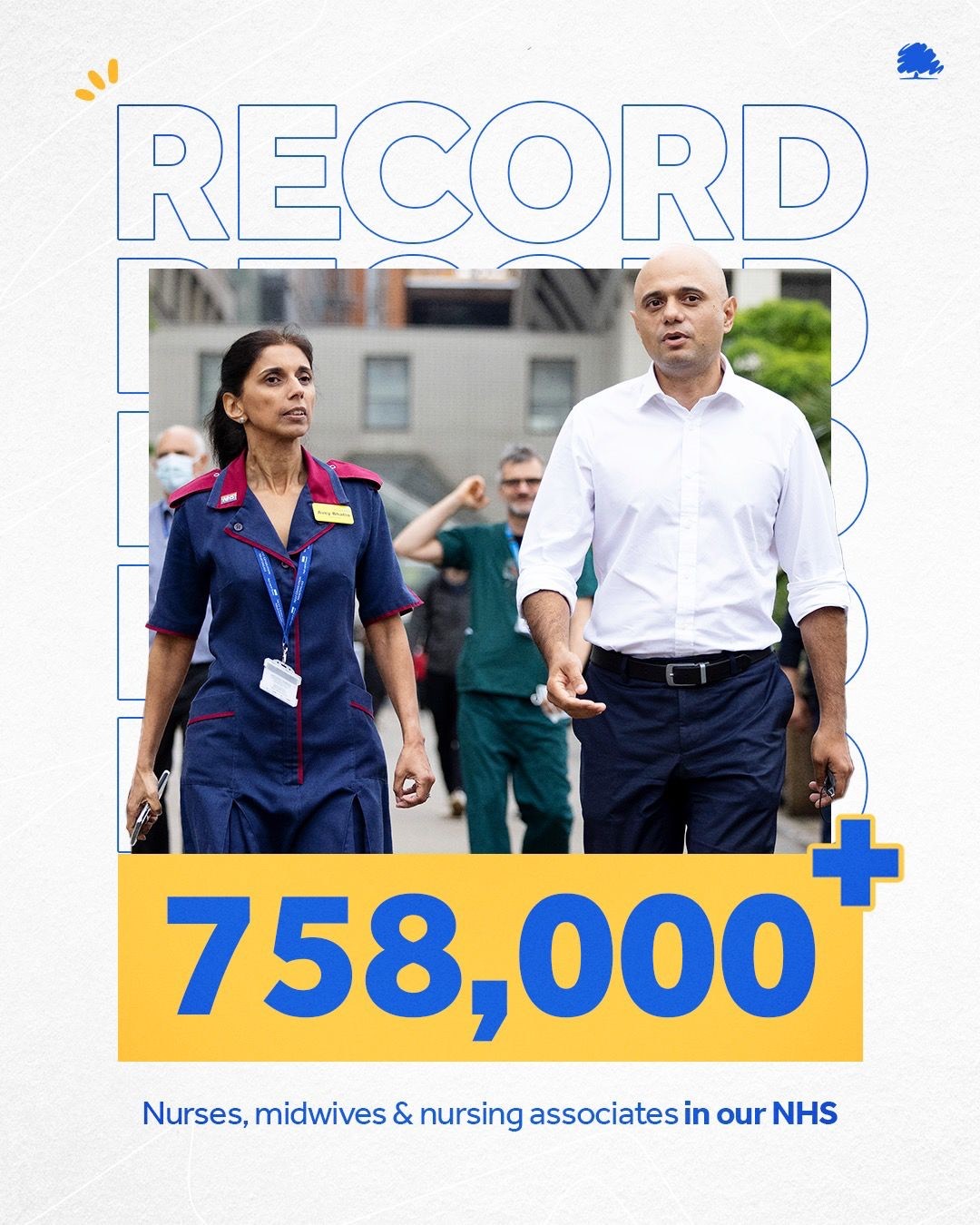 There are now a record number of nurses, midwifes and nursing associates working in the NHS - with an additional 27,000 nurses recruited since 2019.
These extra workers will helps us reduce the backlog that has built up over the pandemic.
­
Traffic Report
The following are road closures for the week ahead as reported by Cheshire East.
Greenway, Crewe – 23rd May until 8th June
Middlewich Road, Crewe – Until Oct
Welsh Row (Between St Anne's Lane and Waterlode) - 25th May
Kents Green Lane, Winterley – 23rd May until 24th May
Newtons Lane, Winterley (Between Newtons Crescent and Clay Lane) 23rd May until 24th May 
­
­
­