Welcome to this week's newsletter.
We entered step 3 of our roadmap this week, meaning that more businesses can open and more restrictions on our lives have been lifted. While this is very welcome, I understand why some people feel the need to be cautious with all the news about the new variant. There is so far no reason to change the lockdown plan and the vaccine works effectively. The success of the vaccine program and mass testing should be able to keep us on track, so please do get your vaccine when offered one!
The Government announced a new task force to tackle pet theft. While there will not be any quick fixes this is an encouraging first step to tackling this abhorrent crime. This is an issue that many people have written to me about, and I have spoken in Parliament about it.
We also saw good news for Crewe this week with £14 million awarded from the Government as part of the Future High Street Fund. This will help fund 9 local projects as part of the Governments plan to level up the country. More details are available below. We should also hear this month about the Town Deal.
I had a great time visiting the free community football at the Alex Community Soccer Centre in Shavington. Check out when it runs below, maybe it is something that you could make use of it you have children and want to get them exercising more!
The newly refuburbished Crewe Market Hall opened this week and I have heard it is going really well. One of my team was there this evening and said it is really busy! Fantastic start! I am holding the first of my newly restarted face to face surgeries there at the end of the month, details below if you would like to arrange to see me about something. Great chance to have a look round at the same time.
Have a great weekend.
ROADMAP UPDATE - STAGE 3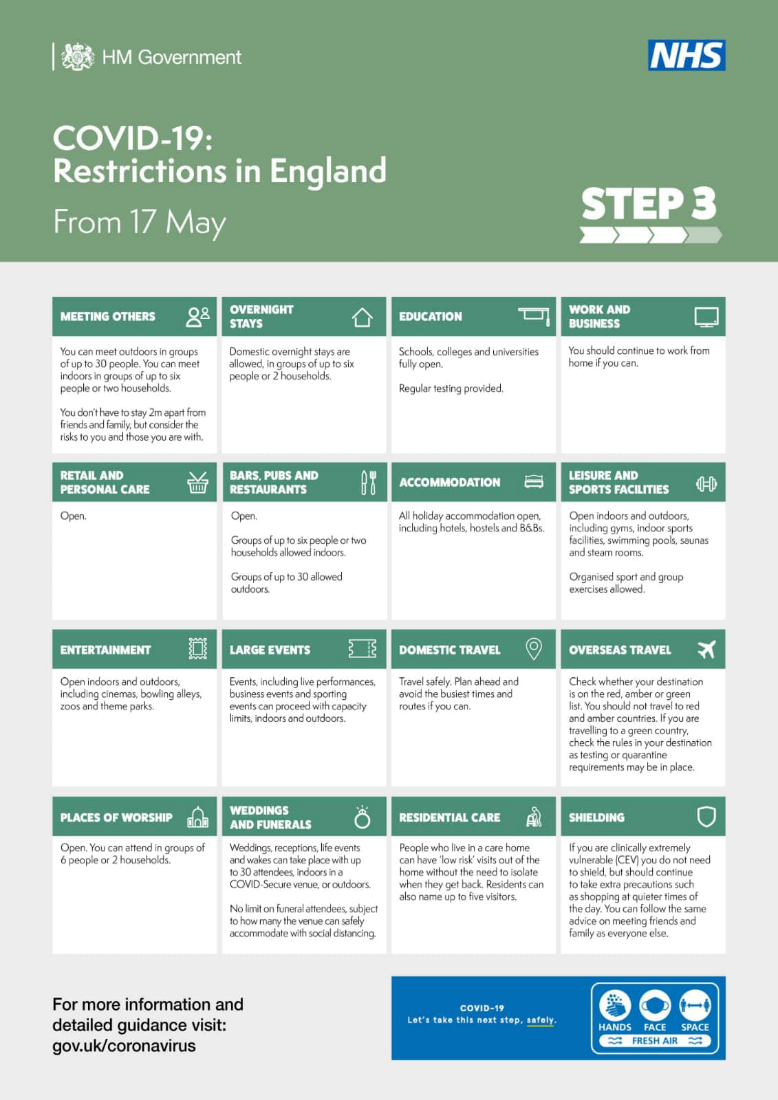 As of this week, England entered Step 3 of the Roadmap out of COVID restrictions. Below are the rule changes. I know there is a concern about further unlocking. We must do everything we possibly can to maintain our plans, but of course if this new variant transmits a lot more the Government is going to be cautious. And we can all choose to be cautious. But I would hope the huge push on vaccinations and the mass rollout of testing will allow us to keep on track and I would be deeply disappointed if we aren't able to.
This relaxation means that:
- Pubs, restaurants, and bars reopening indoors, with groups of up to six people or two households to a table.
- Indoor entertainment will reopen, such as cinemas, children's indoor play areas and theatres.
- Larger events can reopen at a reduced capacity, including stadiums and concerts.
- People will be able to meet outdoors in groups of up to 30.
- Wedding receptions can now take place with up to 30 guests.
- Care home residents will be able to have up to 5 regular visitors and will be able to make low-risk visits outside their home.
- Schools and colleges will no longer require students to wear face coverings in classrooms and public areas.
£14 MILLION FOR CREWE
Good news! The government has confirmed it is awarding just over £14 million to Cheshire East Council from the Conservative Government's Future High Streets Fund.
The Government has confirmed funding for 9 projects including £3.1 million to transform the historic Christ Church into a new digital technology work space to encourage new digital entrepreneurs into the town and £1.2 million for the planned new History Centre, set to replace the car park opposite the town hall.
The Prime Minister is determined to deliver on what people voted for and level up this country. Funding like this shows his government does what it says it is going to do and this funding will help us build back better from the pandemic. It will also help bring new jobs into the town as we go from jabs jabs jabs to jobs jobs jobs. I am now hoping we get further support when we find out the outcome of our Town Deal application later this month. I am confident that Crewe is going to get the support it needs to transform over the next few years. Watch this space.
LITTER PICK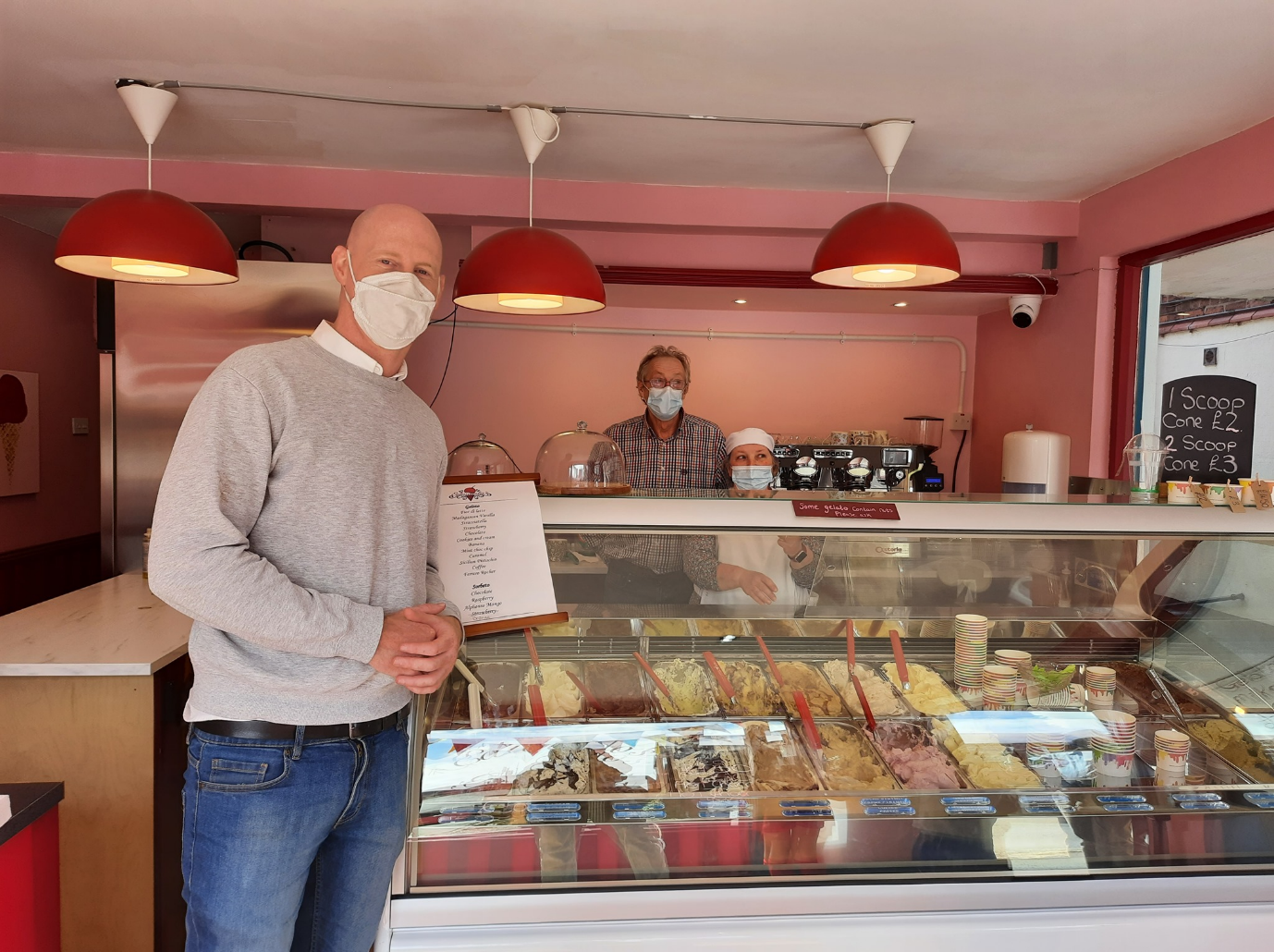 Great turn out at the Nantwich Litter Action and Sustainable Nantwich litter pick at Brookfield Park this morning. Huge thank you to family run Edwardo's Nantwich who gave every volunteer a thank you ice cream, fantastic community spirit!
ALEX SOCCER CENTRE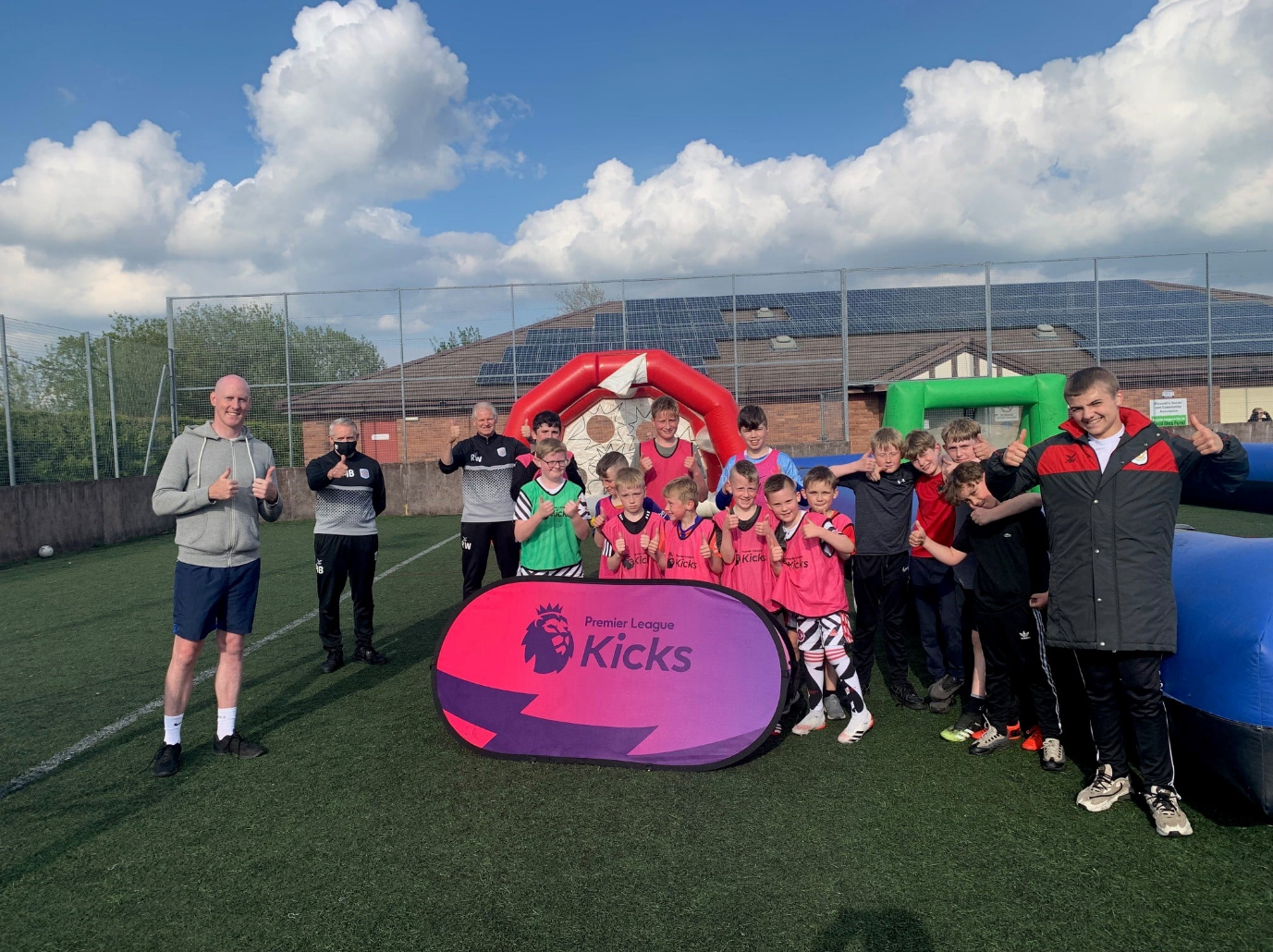 I paid a visit to the Crewe Alex Community Soccer Centre to see their free community sessions in action. Friday nights Premier League Kicks project runs every Friday 4.30 - 6pm and is free of charge for age 7-18 years. It is run by DBS coaching staff from Crewe Alexandra FC. They also run a Thursday at Pebble Brook Park (4.30-6pm). Might be the right time and place for you if you have children who would enjoy some football!
BBC RADIO 5 LIVE DEBATE - UNAUTHORISED ENCAMPMENTS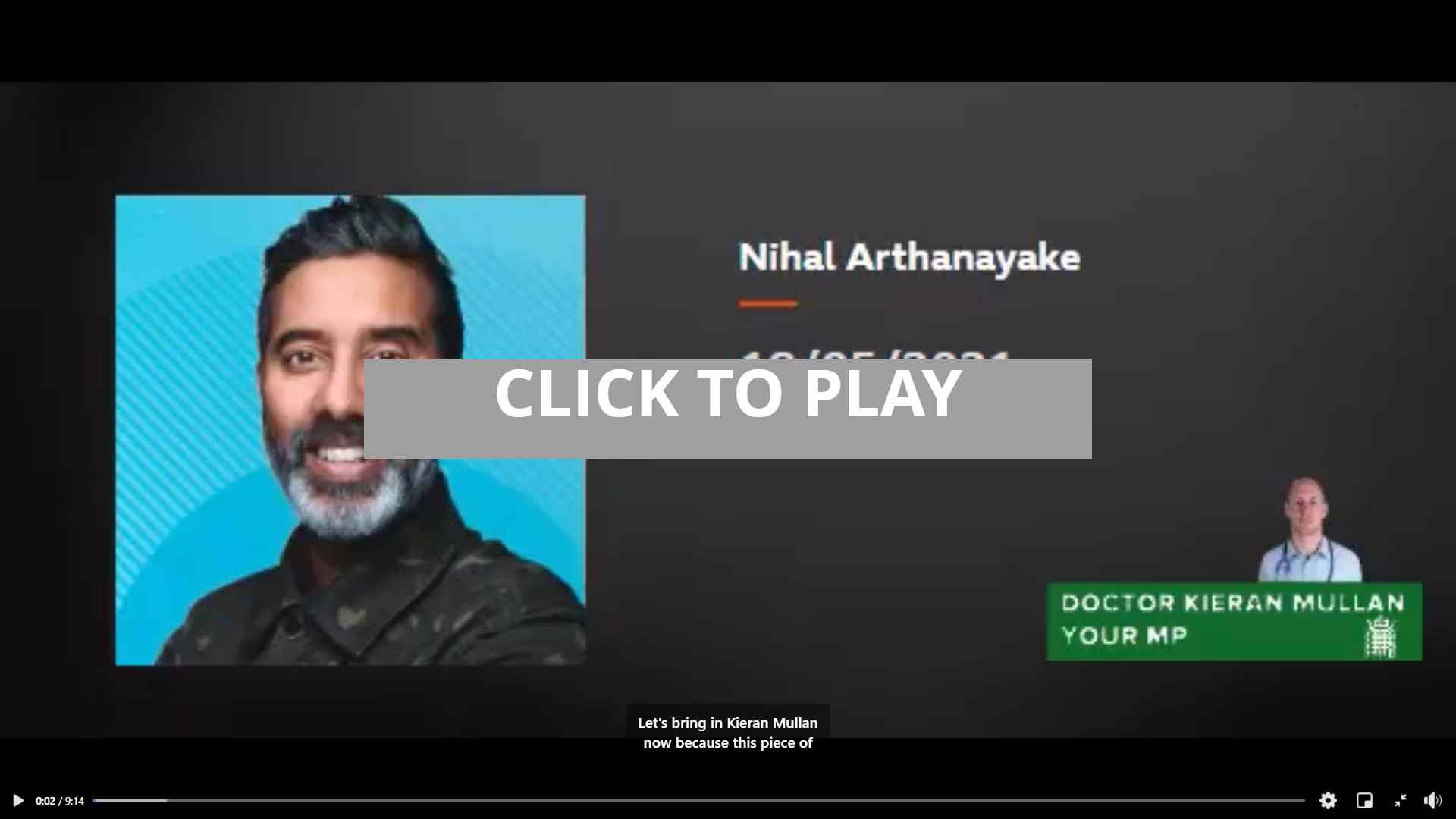 This week I appeared in a (rather lively!) debate on BBC Radio 5 Live regarding the Governments news laws, giving police more powers to tackle disruption, damage or distress caused by unauthorised encampments.
It is untrue that this new law will criminalise trespass and allow police to move encampments on without any reason. This law specifically targets encampments which are disrupting the public and businesses.
Locally we have seen too many incidences of behaviour such as this and I am glad the Government is tacking action to prevent it.
Link to the full program is available here: https://www.bbc.co.uk/sounds/play/m000w3d7
PET THEFT TASKFORCE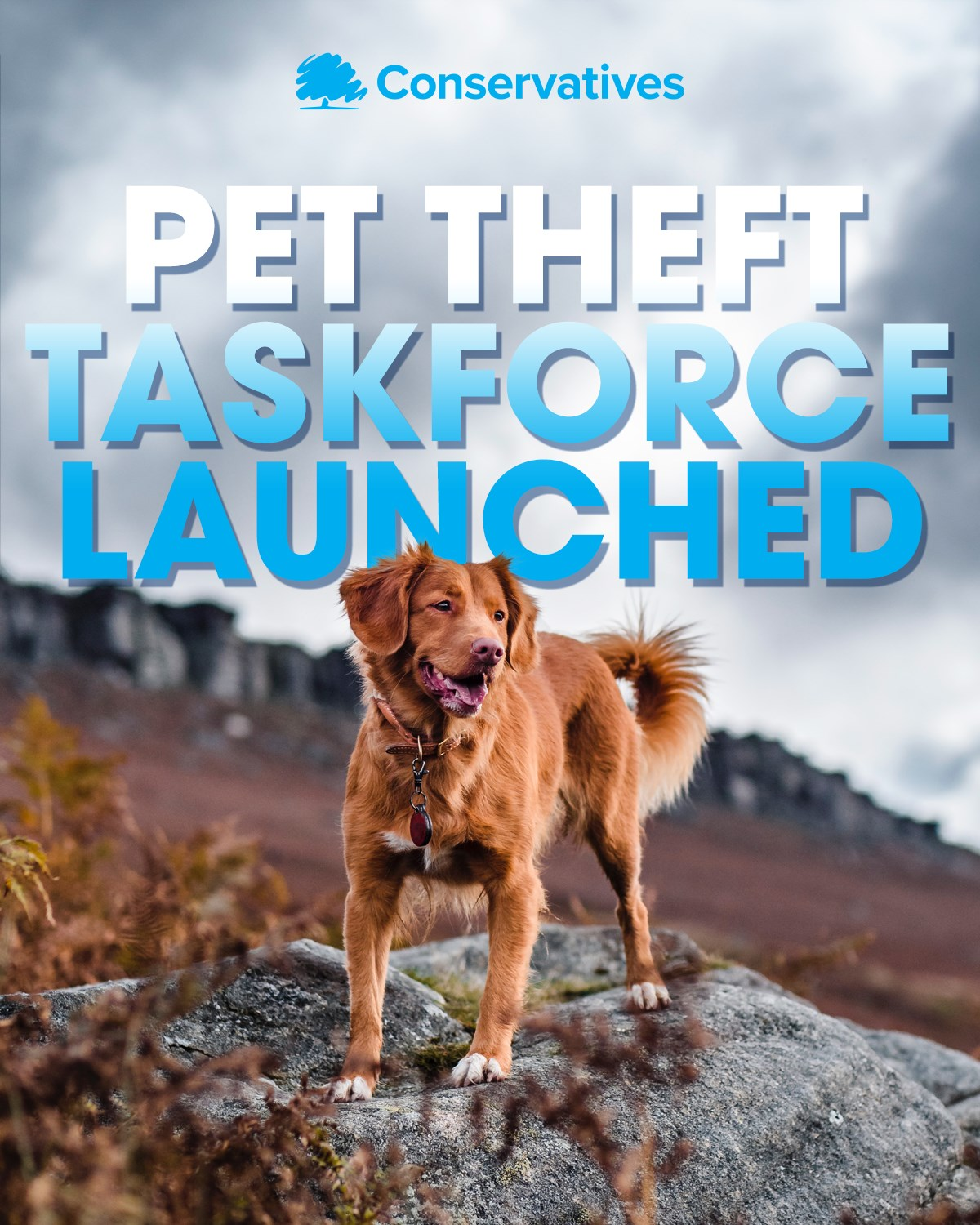 After speaking about this issue in Parliament on behalf of people who raised it with me, I and other MPs have pressed Government for action. I know how worried people are about this.
Pets are part of the family, which is why the theft of them is such an abhorrent and heart-breaking crime. The Government has agreed to set up a taskforce to investigate this issue, its causes and how to fight it. No quick fixes but making a start.
I will monitor progress and keep up the pressure.
More information can be found here: https://www.gov.uk/government/news/taskforce-launched-to-investigate-re…
SURGERY - CREWE MARKET HALL
Do you have an issue you would like to raise with me in person or would you like to talk about what is going on in your local area? If so, I am now returning to holding in-person advice surgeries, after lockdown regulations meant a spell of telephone and virtual appointments.
My surgery will be taking place in the mezzanine space at the newly re-opened Crewe Market Hall, on 29th May between 10.00am and 11.30am. Attendance at the surgery is by appointment only, so that we are able to comply with the Coronavirus restrictions that remain in place.
To book an appointment, please either telephone my office on 01270 583 432 or contact me via email at kieran.mullan.mp@parliament.uk.
If you are unable to attend, you can keep hold of these details should you ever need to contact me. My team and I deal with a wide range of issues including problems with Cheshire East services, government departments like DWP and other organisations like HMRC and the NHS. I also send out a weekly email newsletter and I am always happy to promote local good causes and organisations in the email so feel free to let me know about anything positive happening in your area.
TRAFFIC REPORT
The following are road closures for the week ahead as reported by Cheshire East.
Holmshaw Lane - Unitl 31st May
Fields Road, Haslington - 24th May
Flowers Lane, Crewe - 28th May until 30th May
Chester Street, Crewe (Market Street to Dorford Street) - 24th May until 28th May
Mere Road, Weston - 27th May
Wrinehill (Cobbs Lane to Cliff Cottage) - Until 7th June