Welcome to this week's newsletter.
This week, we paid our respects to Australian and New Zealander military personnel who served during the Gallipoli campaign to commemorate ANZAC Day. Have a look below for some stories from the campaign which help explain why the people that took part deserve our respect.
This week the government announced that we have now recruited over 13,500 more police officers out of the 20,000 pledged. The government also committed to implementing all ten recommendations from the fan-led review of football.
Last week, I visited Avanti West Coast Talent Academy in Crewe where they train their new staff. I got to try out their train simulator, did a mock fire evacuation and used their virtual reality training system. It was great to meet another key railways linked employer as we build up support for our Great British Railways HQ in Crewe bid. In Parliament I attended a rail industry dinner to further build on my understanding and support for the railway industry.
This week was a very big week for the passing of new laws that will deliver on many of the things we said we would deliver in our election manifesto in 2019. We passed 19 acts in Parliament covering sentencing, reform of asylum, animal welfare, pension fund protection and others. You can find out a bit more about what difference they will make below.
We have now gone on recess ahead of the new Queen's Speech which will lay out the government plans for laws throughout the coming year. That means I will be back up in the constituency next week visiting local groups, charities and businesses.
Finally, I would like to invite residents to attend Hough Charity Bingo Club's monthly bingo event at Hough Village Hall on Thursday 5th May to raise funds for Nene TLC Group's Community Sewing Project. The main book costs £5.00 and donations will help provide an extra electric sewing machine.
Have a great weekend.
Parliamentary Acts
Avanti West Coast Talent Academy Visit
Anzac Day
Football Reform
More Police, Safer Streets
Work Experience Viewpoint - Gender In Politics
Charity Bingo
Traffic Report
Parliamentary Acts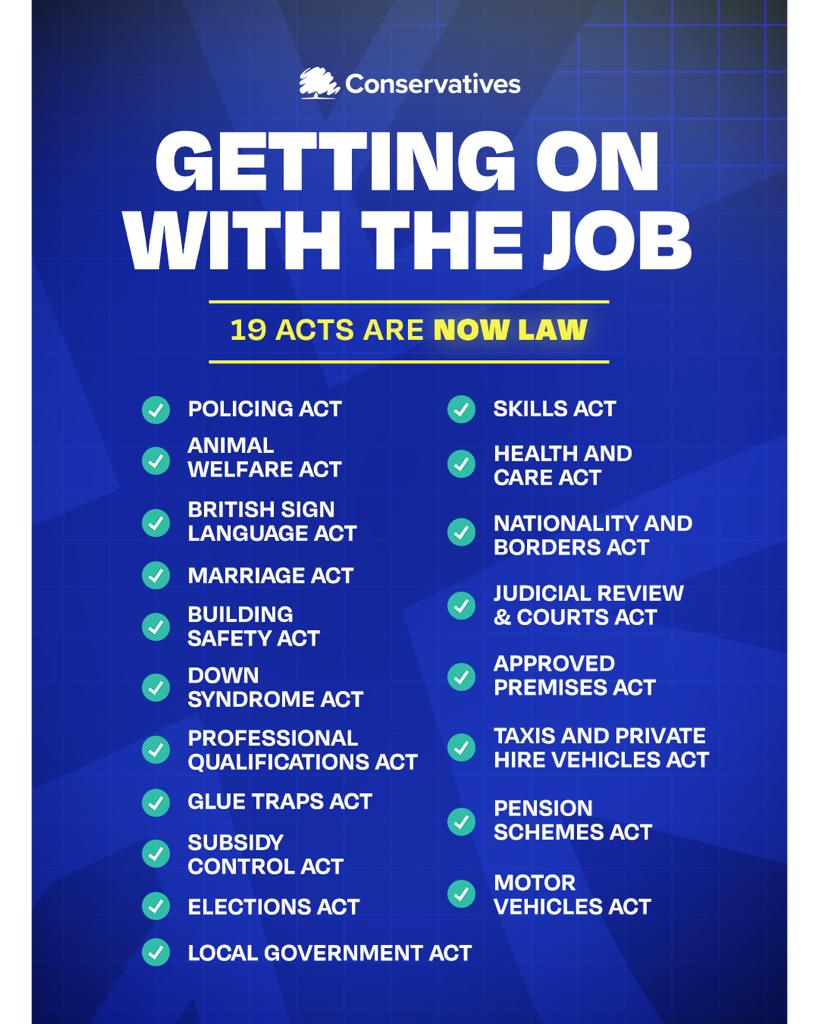 Several Parliamentary Bills became law this week! The government is delivering on the big and small stuff! Some of these things are maybe understandably never going to be in the news and wouldn't be noticed, but are part of the work of government. Others are going to make big changes to our criminal justice system and asylum systems for example.
The Police, Crime, Sentencing and Courts Act toughens sentencing laws to keep serious sexual and violent offenders behind bars for longer
The British Sign Language Act will recognise BSL as a language of England, Wales and Scotland in its own right.
The Marriage and Civil Partnership Act which outlaws marriage before the age of 18
The Glue Traps Act (Offences) Act will will ensure licences to use glue traps are only issued to professional pest controllers alongside an act that beefs up animal cruelty fines
The Elections Act will require photo ID before voting at a General Election – a requirement in Northern Ireland since 2003.
The Local Government (Disqualification) Act will update the disqualification criteria for Councillors and Mayors to explicitly disqualify individuals subject to sexual offence reporting from standing for or remaining in office.
The Nationality and Borders Act will deter illegal entry into the UK, breaking the business model of people-smuggling networks, and speed up the removal of those with no right to be in the UK. This will in turn free up the asylum system so we can better support those in genuine need of asylum through safe and legal routes.
The Judicial Review and Courts Act will crack down on some excessive uses of judicial review for some immigration cases to save taxpayers money and introduce quicker and easier ways to conclude minor cases
The Pension Schemes Act gives us new powers to protect pension scheme members and the Pension Protection Fund.
The Approved Premises Act that introduces drug-testing for newly-released prisoners staying in Approved Premises
The Skills Act that improves access to loans for adult learners and creates a requirement for children to get careers advice that includes technical hands on options
Much more to do still of course!

Avanti West Coast Talent Academy Visit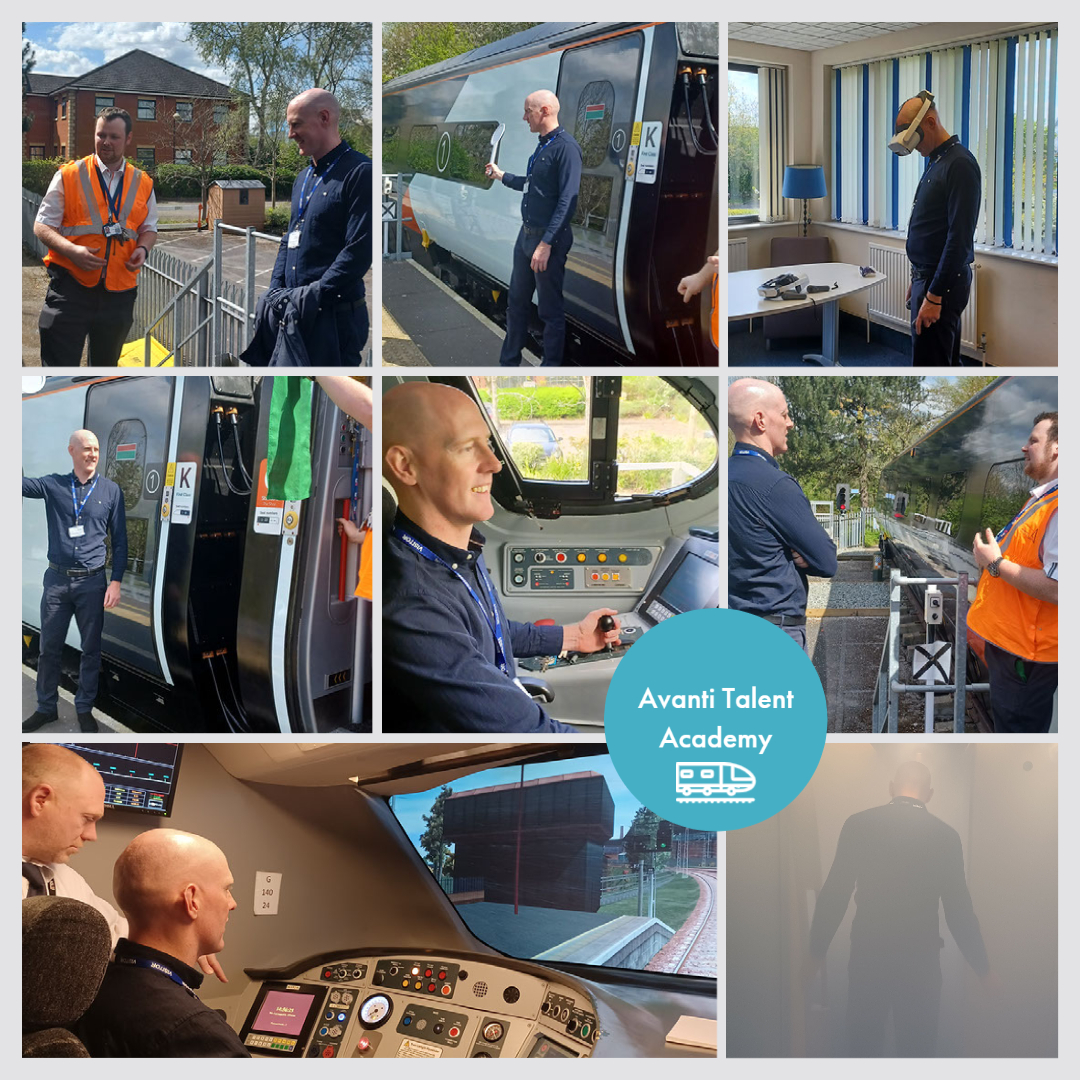 Last week, I visited the Avanti West Coast Talent Academy in Crewe, where they train their new staff. I met with Academy Director Natalie Whitehouse, as well as other staff including Chris MacKenzie who leads Driver & Ops training, and delegates from their new Unqualified Driver course. It is all part of my efforts to learn more about local businesses that create investment and jobs locally.
As you are probably aware, Avanti run rail services up and down the West Coast Mainline, on which Crewe is a major station. At this site, they train their drivers on their train simulator (on which I got to have a go!). The simulator is ultra realistic and modelled on actual real world rail way lines and real world obstacles-like the cows on the track I encountered!
They also have 2 train carriages that that they use for real world training, such as emergency evacuations. We did a practice evacuation in a smoke filled cabin including a jump from the train at the end.
It is great to have this key rail industry facility in Crewe and is yet more proof of why Crewe would be the perfect place to host the new Great British Railways HQ. Public voting is due to start next month so watch this space.
Thanks to Avanti West Coast for having me!
Anzac Day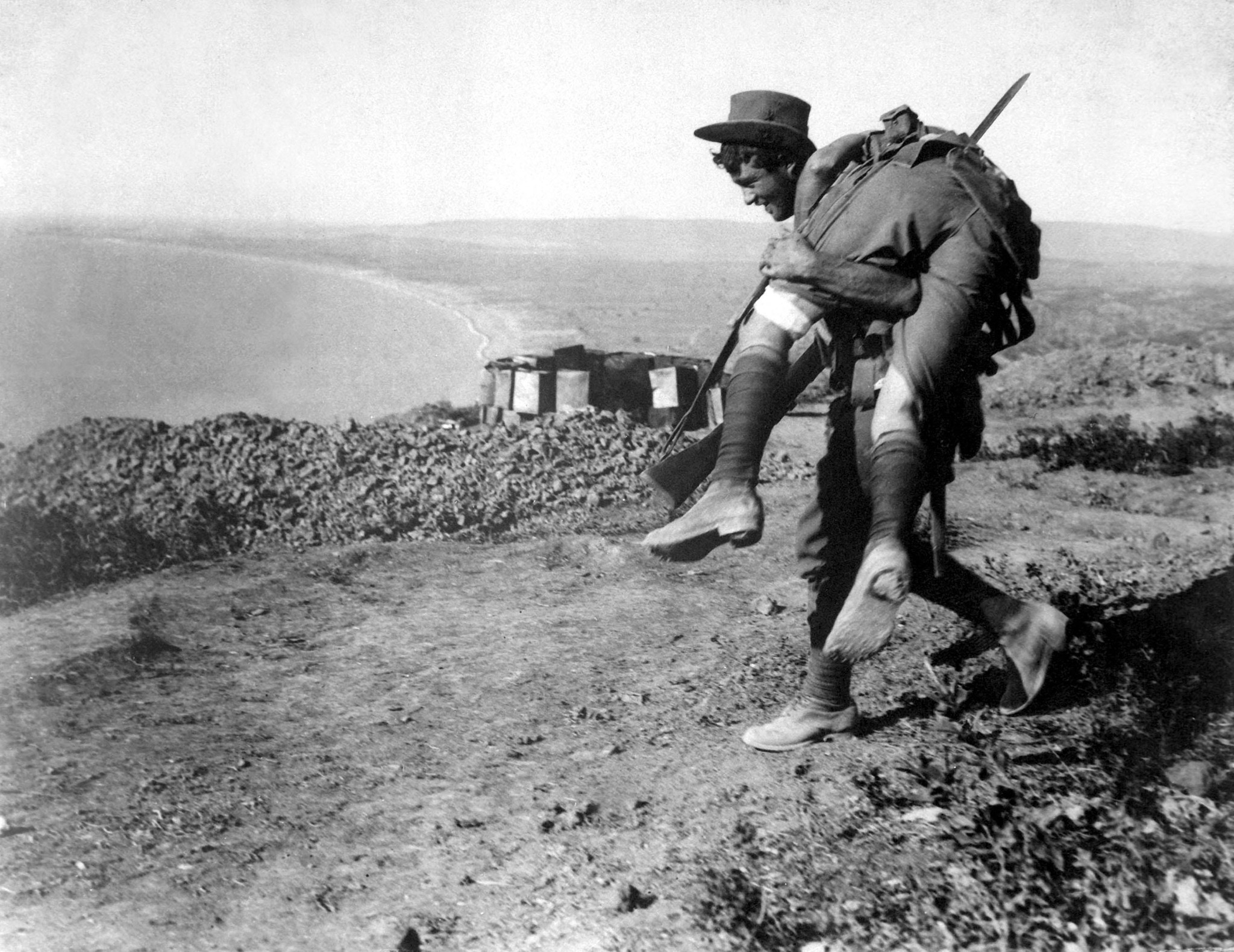 Today is ANZAC Day where we remember the sacrifices of the Australian and New Zealander military personnel who have everything so that we have the freedoms we have today.
To fully appreciate the sacrifices made, it can often help to hear the stories about those who served. The Imperial War Museum has a page where they have shared photos and stories about the ANZAC's who fought during the Gallipoli campaign. Take a look at it via the link below:
15 Photos Of The ANZACs At Gallipoli | Imperial War Museums (iwm.org.uk)
We will remember them.
Football Reform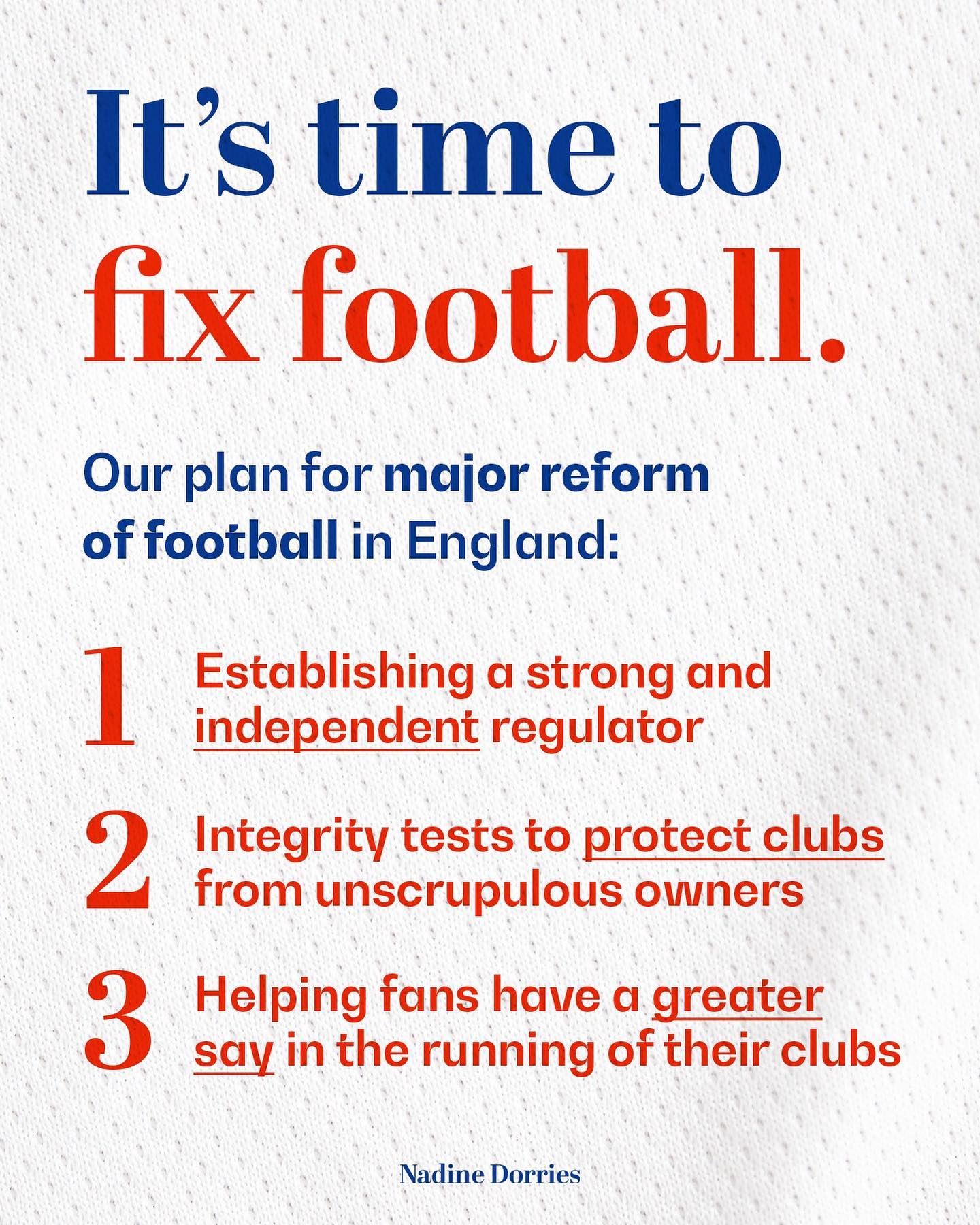 The Government has announced that they will implement all ten recommendations from the fan-led review of football.
These include:
Establishing a strong, independent regulator, with the powers to sanction clubs who break financial rules.
Protecting Clubs from bad owners through a series of integrity tests.
Giving fans a greater say in how their clubs are ran.
This is a positive step forward for football, with new legal measures to maintain the integrity of the game and ensure that the views of fans are heard.
After discussing with Crewe Alexandra Football Club I pushed the Government to support the review, so it is good to see this. Now we just have to make sure that it all happens. I am due to hold a meeting with Tracey Crouch MP who led the fan led review and Crewe Alex in coming weeks.
More Police, Safer Streets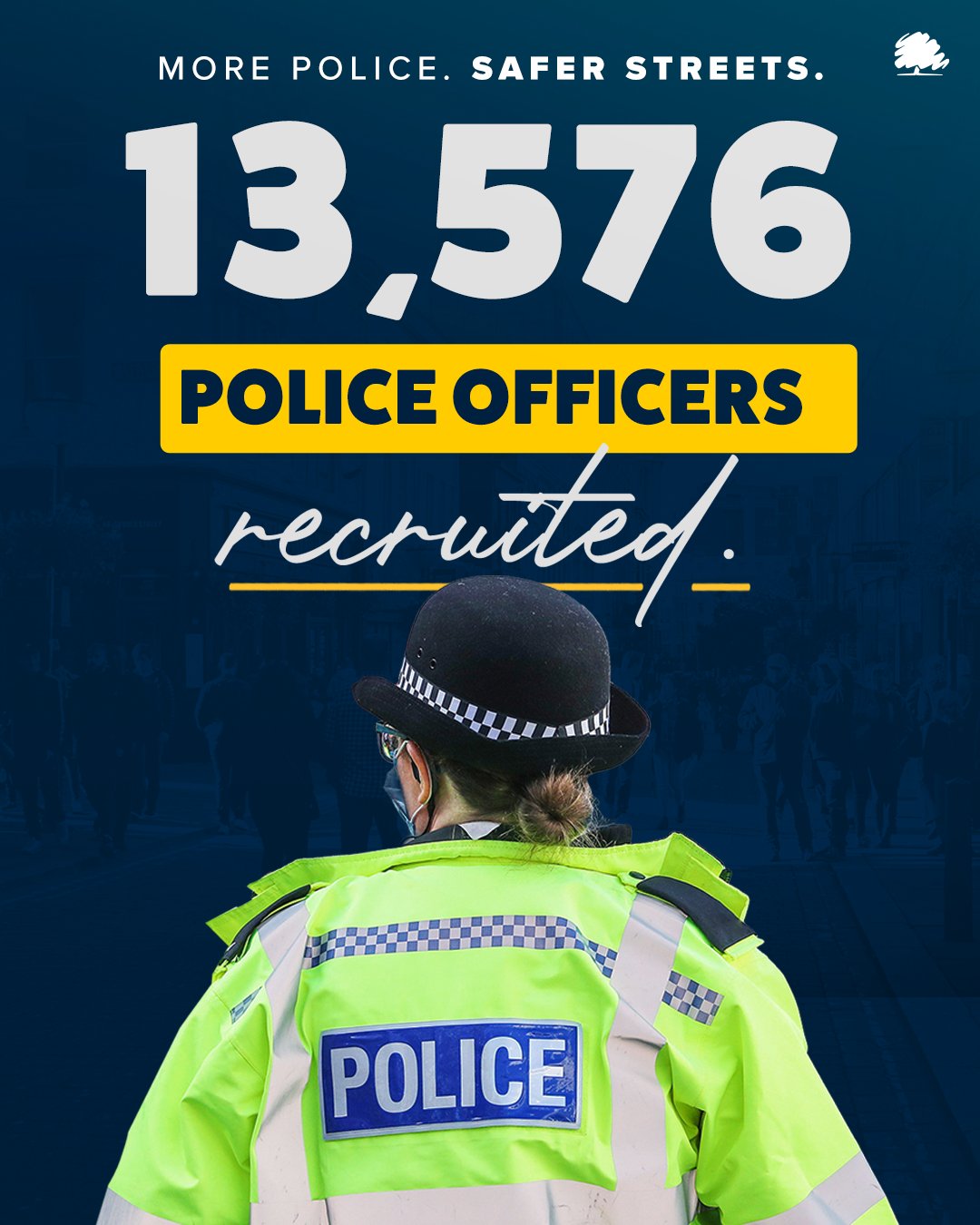 Over 13,500 more police have now been recruited, as well as an extra £1.1 billion in funding in 2022.
The 13,576 extra officers will support the government's crack-down on crime, which has seen the launch of the Beating Crime Plan and the passing of the Police, Crime, Sentencing and Courts Bill through the House of Commons.
This builds on the action already taken by the government, including boosting police funding to a record £15.8 billion and delivering £70 million through the Safer Streets Fund to make neighbourhoods secure.
I know that getting more police on the street is a priority for many Crewe and Nantwich residents, so I am very encouraged by the steps we have taken to deliver on our manifesto promise.
Work Experience Viewpoint - Gender In Politics
The following article was written by Phoebe, a work experience student who joined in my office on a once-a-week basis over the course of ten weeks:
While I have been doing my work experience in Dr Kieran Mullan's office, I have been researching more topics so that I can respond to the emails that he receives on a daily basis, and one of the most interesting things that I have had to research is women's equality. And so here are some of the facts that I find most interesting.
International Women's Day started in 1911 in Austria, Denmark, Switzerland and Germany. However, it only started in 1975 in the UK which is crazy to think about because all women got the vote in 1918 in the UK . After that, the first female Prime Minister in the world was Sirimavo Bandaranaike, who was elected Prime Minister of Ceylon and Sri Lanka for 3 terms: 1960-1965, 19700-1977 and 1994-2000. In my opinion, I think that Sirimavo is a very inspirational person in the fact that not only was she the first female Prime Minister but also served for 3 terms.
The #metoo movement has gained lots of attention since 2017, which I believe to be a really good place for women to speak out about their sexual abuse stories and experiences. On the other hand, there is the #IdidThat movement which is where (mainly) men speak out about where they sexually harassed or raped someone to apologise and confess. But a lot of people have taken this in another way, thinking that they are bragging about it.
Since the 2019 general election, there is a total of 430 male MPs serving in UK Parliament. However, there are only 220 female MPs, which is a lot more proportionate than originally, but I still think that it could be improved.
To conclude, I believe that the proportionality of gender can be improved but as recent research shows us, women's rights have come along light years in the past 100 years.
Charity Bingo
A reminder that Hough Charity Bingo Club will be holding another game at 7:00pm on Thursday 5th May at Hough Village Hall.
Donations will support the Nene TLC Group's Community Sewing Project and help provide an extra electric sewing machine.
The main book will be £5.00. Why not come along for a fun night out as well as help support a worthy cause?
Traffic Report
The following are road closures for the week ahead as reported by Cheshire East:
Dunwoody Way (Wistaston Road Junction) - 4th April – 15th May.
Cherry Tree Road – 26th April 3rd May.
Middlewich Road – 19th April – 5th May.