Welcome to this week's newsletter.
This week was a week for showcasing the constituency of Crewe and Nantwich, as I held a debate in Westminster backing the campaign for Crewe to host the home of Great British Railways and also held a celebration Cheshire produce through our Taste of Cheshire event on Cheshire Day.
Back in the constituency I paid a visit to Dagfield's Craft and Antiques Centre to learn more about the business, and a visit to Unipart Rail to celebrate the Rail Fellowship Programme.
Residents in Shavington and Leighton will be pleased to learn that the outcome of tParish boundary review is that they will be remaining in their seperate parishes, full details below.
Finally, I would like to invite residents to attend Hough Charity Bingo Club's monthly bingo event at Hough Village Hall on Thursday 7th April to raise funds for Ukraine. The main book costs £5.00 and donations will support the Ukrainian Humanitarian Appeal and help provide food, water, healthcare and shelter to displaced families.
Have a great weekend.

Great British Railways Westminster Hall Debate
 Cheshire Day - Taste Of Cheshire
Online Safety Consultation
Dagfields Visit
Unipart Rail Visit
Nene TLC Visit
Community Tree Planting
Parish Boundary Review Outcome
Charity Bingo - Support Ukraine
Traffic Report
Great British Railways Westminster Hall Debate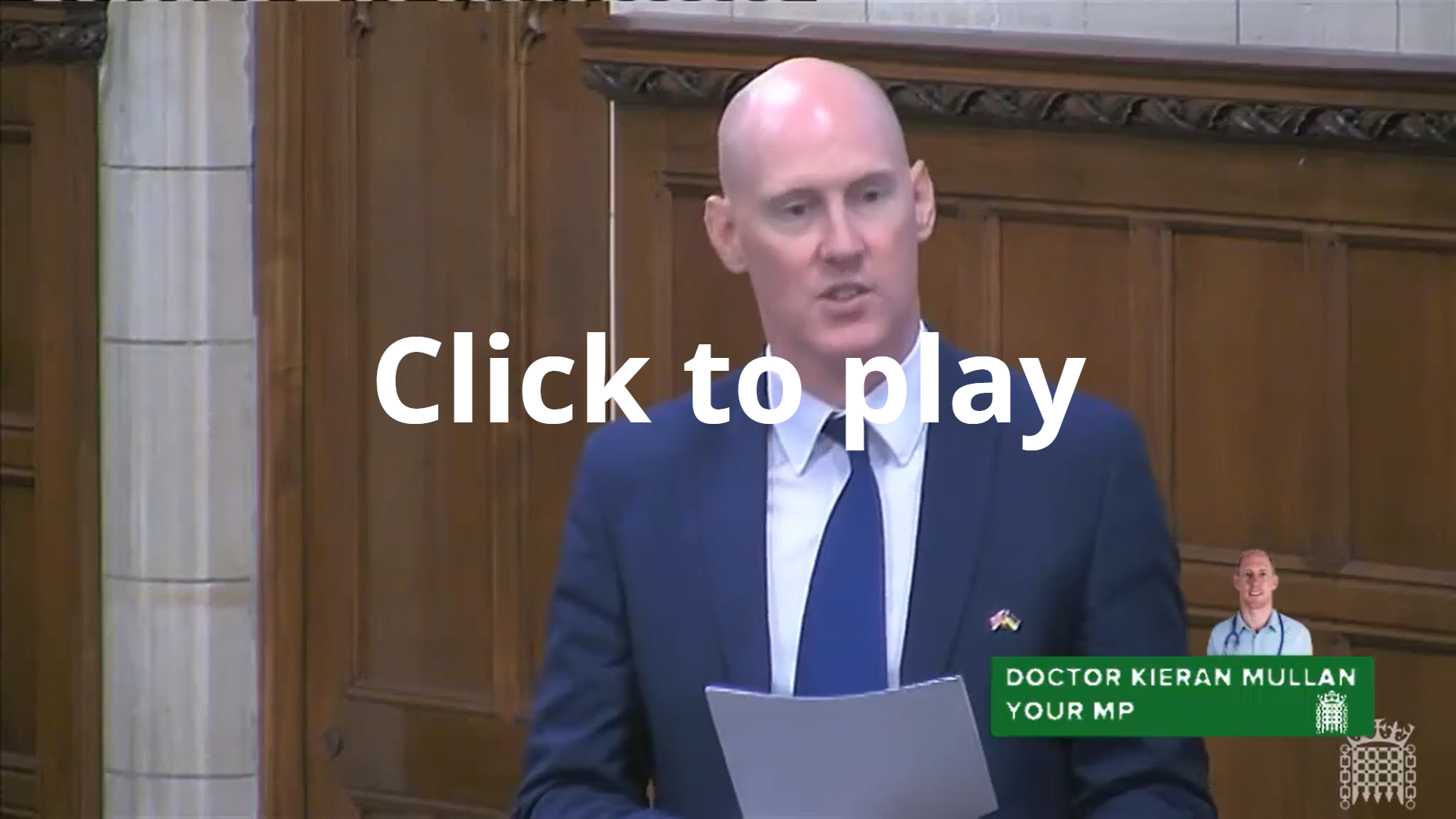 This week, I secured a debate in Parliament to push our campaign for Crewe to be the home of Great British Railways.
During the debate, I highlighted the strengths of Crewe's bid focusing on Crewe's connectivity, railway heritage, local railway industry and value for money. I was joined by Cheshire MPs Edward Timpson, Fiona Bruce, Mike Amesbury and Chris Matheson. Fellow Cheshire MPs Esther McVey, David Rutley, Charlotte Nichols and Justin Madders are also backing the bid from Crewe.
Crewe was built by the railways, and I can think of no place better for the HQ of Great British Railways. With Crewe due to become a HS2 hub station and the successful bid by Alstom to again be building train bogeys this is the natural next step!
Voting to decide the home of the HQ has not opened yet, but if you want to be informed when it does, and help us with this campaign, sign up here:
https://www.drkieranmullan.org.uk/gbr-hq-bid

Cheshire Day - Taste Of Cheshire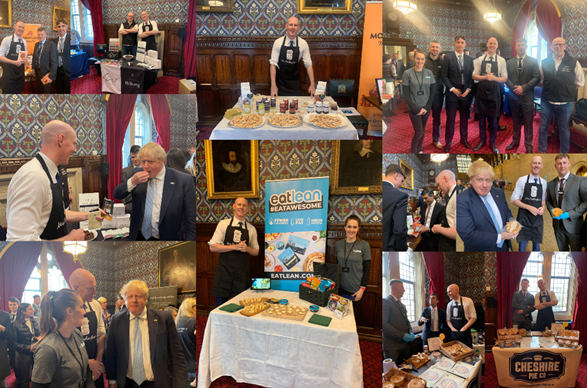 On Wednesday, we celebrated Cheshire Day in Westminster, an annual event which takes place on 30th March and champions the regions rich culture and history.
With support from neighbouring Cheshire MPs, we had a great day showcasing the best of Cheshire food in Parliament with the Prime Minister, Chancellor, Farming Minister and Deputy Speaker amongst the visitors hearing the challenges and success from Mornflake Mighty Oats, Cheshire Pie Co. Ltd, The Cheshire Biltong Company, Mrs Darlington's, eatlean and others from across Cheshire.
Thanks to all the companies that came along to impress people from across the country with Cheshire produce!
Online Safety Consultation
We have all seen internet advertising in our ever more online world, which has become a key part of the digital economy and provides a large part of the income of many online businesses. It has, however, become clear that there is a lack of transparency and accountability in the system regulating these adverts.
The Government intends to strengthen regulators to be able to address the challenges of the online sphere that will complement the toughening of online laws in the Online Safety Bill.
A consultation on the Government's Online Advertising Programme has launched. You can read the relevant documents about their plan here:
https://www.gov.uk/government/consultations/online-advertising-programme-consultation
Have your say on this issue by filling in my survey before 25th May:
https://www.drkieranmullan.org.uk/online-advertising-consultation
Your response will be sent directly to the Department for Digital, Culture, Media and Sport.
Dagfields Visit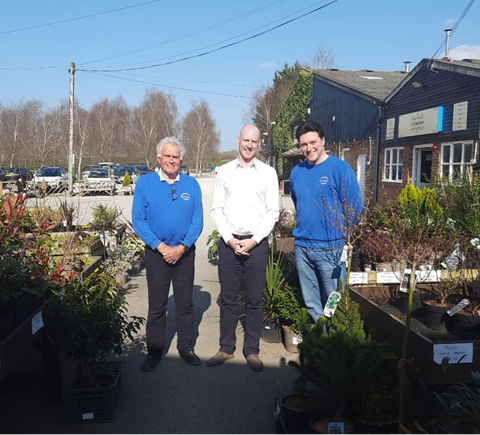 Last week, I visited Dagfields Crafts & Antiques Centre, a local institution that is the largest crafts and antiques centre in the Northwest.
The place is enormous, with over 50,000 square feet of antique shop floor and 25 craft workshops selling anything from handmade soaps to garden furniture. They also serve food in their tea rooms and restaurants.
It was great to speak to Father and Son team Ian and Laurence, who are part of the he family team that run the business together.
Why not head down for the day to check it out if you haven't already!
Unipart Rail Visit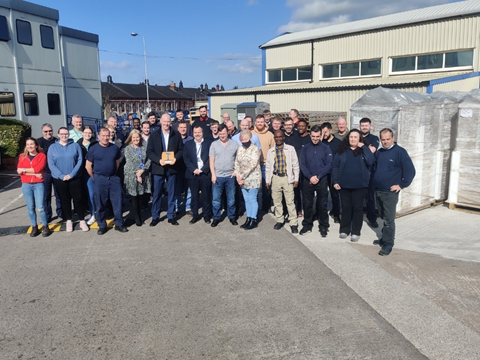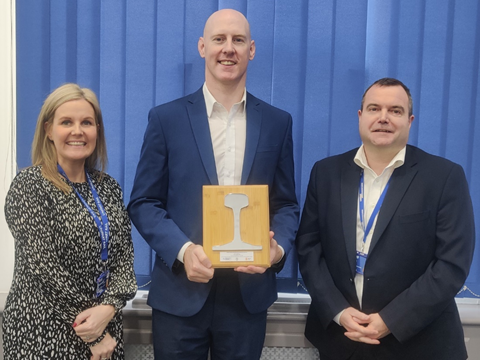 I been recognised for supporting the rail industry after taking part in the Rail Fellowship Programme.
The award was presented by the Railway Industry Association, the organisation for UK rail supply businesses, following my visit to local Crewe company Unipart Rail back in May 2021 as part of his work to support the local railway sector.
The aim of the Fellowship Programme is to ensure MPs have a deeper understanding of the railway industry in their constituency and to provide opportunities for them to champion and support it in the constituency and in Parliament.
I headed back to Unipart to celebrate the Fellowship award with the Unipart leadership and staff.
The rail industry has always been so important to Crewe and is home to many nationally and internationally leading firms who bring jobs and investment to Crewe and the surrounding area. That is why we are well placed to take advantage of investment in the railways, HS2 in particular.
It is for this reason that I am also campaigning hard for Crewe to be home of the Great British Railways HQ – I can think of no better place!
Thank you to the RIA and Unipart for all of the hard work you do for the rail industry up and down the country, keeping our rail network running.
Nene TLC Visit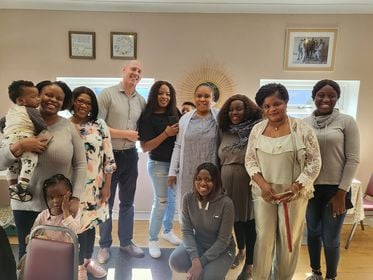 Lovely to meet with the ladies sewing club at Nene Tlc at the weekend, providing help and support to each other as part of a fantastic, warm, friendly community group.
NeneTLC started out during the lockdown as it became clear that there was a need to create awareness for mental wellbeing for women of colour in our community and find a way to connect these women together in a safe place to discuss issues affecting us as women of colour. A place where issues of our everyday real-life challenges are discussed and finding solutions around them.
Community Tree Planting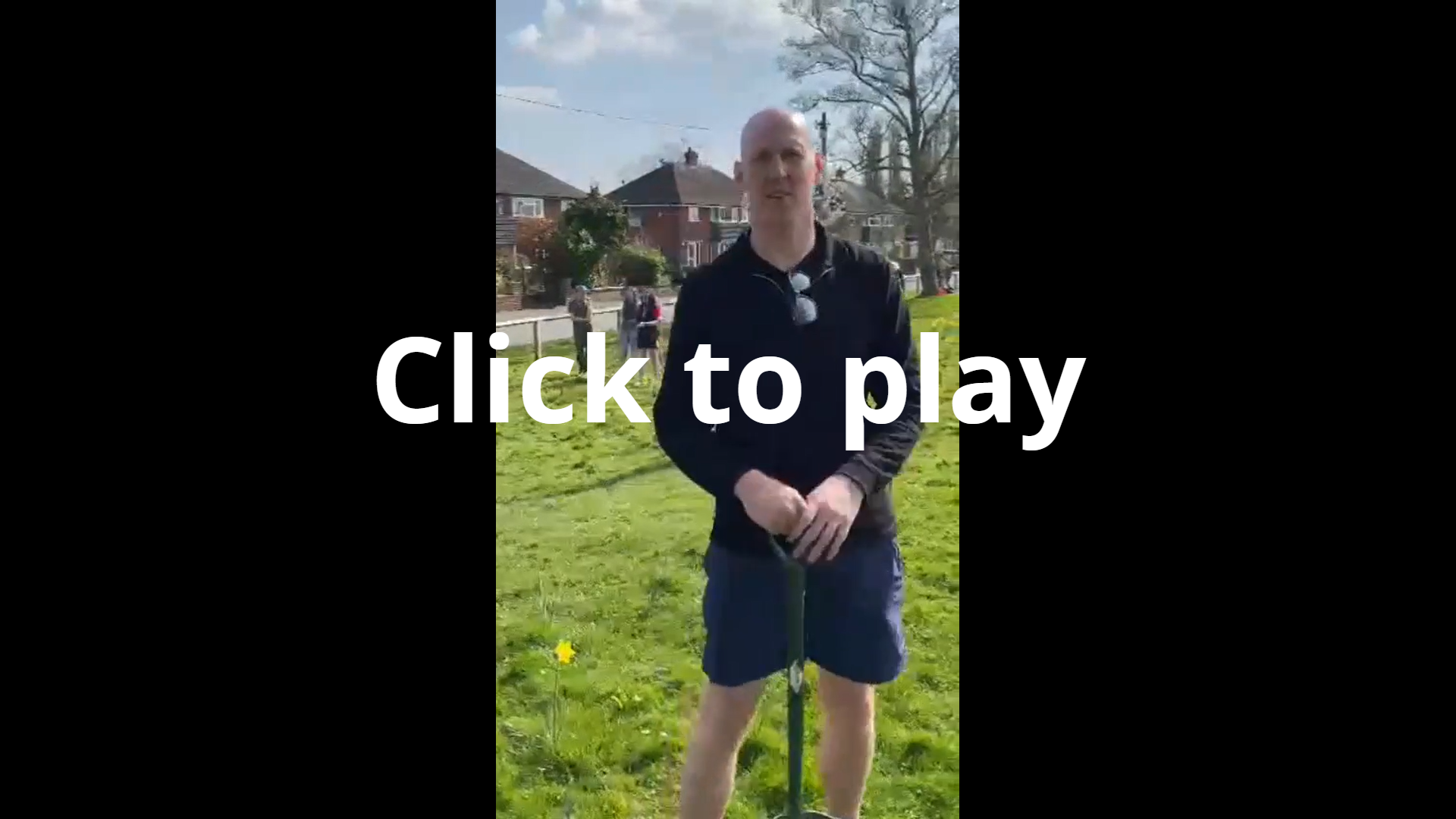 Great to pop in on the Cheshire Wildlife Trust community tree planting on the Barony in Nantwich. They have lots of other events coming up if you want to join in. Something to do with the kids!
www.cheshirewildlifetrust.org.uk/events
Parish Boundary Review Outcome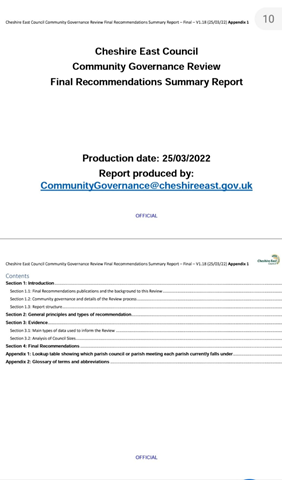 Well done to residents and councillors who campaigned and spoke up on plans by Cheshire East to merge and shrink parishes. Devil is in the detail but it seems to be positive.
Leighton (Crewe) Community Group is staying with its own identity separate from Crewe with Minshull Vernon and Leighton parishes staying and Shavington Online is keeping its boundaries.
Huge effort from lots of people has paid off! Well done. Full details below
https://moderngov.cheshireeast.gov.uk/ecminutes/documents/g9237/Public%20reports%20pack%2004th-Apr-2022%2014.00%20Community%20Governance%20Review%20Sub-Committee.pdf?T=10&fbclid=IwAR17F4pW03Quu2jVbwXkyTao8Q9wUhX4m1k_e3EZ_kuQ4a1nL5TXyzNpAVE
Charity Bingo - Support Ukraine
A reminder that Hough Charity Bingo Club will be holding another game at 7:00pm on Thursday 7th April at Hough Village Hall.
Donations will support the Ukrainian Humanitarian Appeal and help provide food, water, healthcare and shelter to displaced families.
The main book will be £5.00. Why not come along for a fun night out as well as help support a worthy cause?
Traffic Report
The following are road closures for the week ahead as reported by Cheshire East:
Dunwoody Way (Wistaston Road Junction) - 4th April – 15th May.
Cuckoo Lane – 4th April – 15th April.
Cobbs Lane (Pit Lane Junction)– 5th April – 8th April.
Whites Lane, Weston – 11th April – 15th April.
Arnold Street, Nantwich – 12th April – 13th April.
Dig Lane, Shavington – Until 11th April.