Welcome to this week's newsletter.
The campaign for a new hospital at Leighton was taken directly to the Government this week, in a Parliamentary Debate which I secured. I, alongside other local MPs, made the case for Leighton to be included as one of the final 8 sites which will be given funding as part of the Government's Hospital Building Programme. Thank you to everyone who has supported my campaign so far; I was able to make use of some of your stories directly in the debate so take a listen below!
This week is UK Parliament Week, with schools and groups taking part in activities and events, to learn about Parliament and our democracy. I enjoyed taking part in activities with Cheshire College, and Stapeley Brownies, talking to young people about the work of an MP.
I am also seeking your help in deciding which local restaurant I should put forward as our representative in the Tiffin Cup – a national competition to find the best South Asian restaurant in the UK. Please vote for your favourite on my website.
There is a walk-in vaccination centre in operation at Delamere Resource Centre, Crewe on Friday 12th November, 10am until 5pm. Please note that this is for first and second doses only – booster vaccines are not available at this session.
Have a great weekend.

Leighton Hospital Debate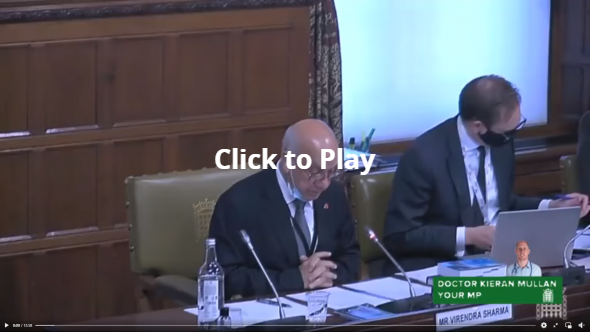 I secured a debate in Parliament this week on the government's Hospital Building programme - as part of the campaign to secure Leighton's spot as one of the final 8 hospitals which are due to be built. Over 120 sites have put forward proposals to be chosen as one of these sites which will receive Government funding, so we need to do everything possible to ensure the need locally is fully understood by Government.
In the debate I explained to Ministers that the original hospital building had simply come to the end of its lifespan. Leighton opened in 1972, and the material used was expected to be in use for 30 years. I also highlighted the challenges of recent population growth in the area.
The Government has expanded the £3.7 billion 40 hospitals building programme by an additional 8 sites. The formal process for deciding which sites will make up the final 8 is now underway, with Leighton Hospital having submitted its proposal earlier this year. A final decision is due to be made in Spring 2022.
I was joined by other local MPs who spoke in support of his campaign. The campaign also received cross-party support, with Labour MP for Weaver Vale, Mike Amesbury, supporting the proposals.
At the start of his campaign last year, I asked for people to share their positive stories about their experience with Leighton Hospital, some of which he used directly in the debate. 
For example, Janice Butler shared, "My husband, elderly mother-in-law and father-in-law have all received fantastic help and treatment here. The hospital serves a huge population now and help to improve and upgrade its facilities is desperately needed and has been for many years. Despite the huge pressures, we have experienced excellent help here."
Susan Marsh said, "I started work at Leighton in 1972 and worked there for 35 years. Since retiring I have been a patient there numerous times. It has changed in the care it delivers since my day, both numbers and treatments. With a new build, it will be able to continue to grow along with the population in the area, which will be badly needed."
Sophie Morris, an employee at Leighton, also shared her experience. 
"I have worked at Leighton A&E for 6 years now and over that time the demand on the hospital has increased massively. Our last few summers have been busier than most winters. Shortly after starting as a nurse in A&E, my husband became ill. We found out he had terminal throat cancer when I was 7 months pregnant. From beginning to end we had fantastic support and care from all over the hospital.
I think it says a lot about the place and the fabric that is the staff who work there, that I could carry on working in a place that holds so many raw memories. As a body of staff, we work so hard to look after the people who come to us for help, now we need some help so that we can provide the care that is demanded of us. Now we need some help so that we can provide the care that is demanded of us."
My petition to build support for the campaign is still ongoing and can be signed via the link below.
https://www.drkieranmullan.org.uk/news/leighton-hospital-new-build-campaign
UK Parliament Week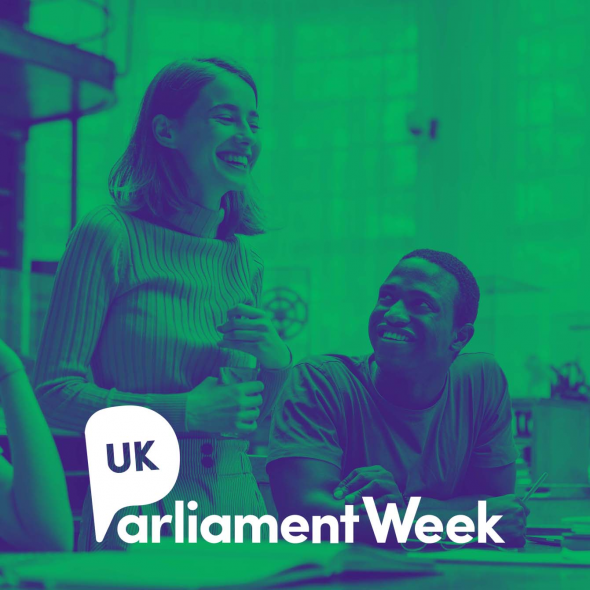 This week is UK Parliament Week. Young people across the country will be taking part in activities - learning about and engaging with Parliament and British democracy.
I enjoyed visiting some local organisations, to engage with young people of all ages, about politics and the role of an MP.
Today I went to Cheshire College South & West to talk with some of the students, and answer some of their questions about politics, and various issue that they are concerned with.  I also visited Stapeley Brownies to have a chat with the children there about my role, and what an MP does.
I always welcome opportunities to engage with young people about politics and the world around them. UK Parliament Week is the perfect opportunity to do this. Take a look at their website, and if you are involved in a local group or school, why not think about taking part next year?
NHS Developer Contributions
There is no doubt that local developments impact NHS services with more patients for local GPs and Hospitals to serve.
I have been working with NHS Trusts and Commissioning Groups to see how they can get more money from developers to help pay for the increased use of services that they may face. This could help pay for capital funding, as well as day to day costs such as more staff.
I hosted a productive meeting last week, which brought together local NHS organisations with NHS experts as part of a plan to get more funding locally for our NHS. We agreed to form a working group to turn this into a reality in the coming months. I will keep everyone updated.
Walk-In Vaccination Centres
There are a few walk-in vaccination clinics open over the next few weeks.
The clinic at Delamere Resource Centre, Delamere Street, Crewe, CW1 2ER is taking place on the below dates and will offer first and second doses of the Pfizer and Astrazeneca vaccine to those eligible.
They will not, at the moment, be offering booster vaccines. Young people aged 16 and 17 years are currently being offered a first dose of the vaccine only.
- Friday, November 5th
- Friday, November 12th
- Tuesday, November 16th
- Thursday, November 25th
IPT Poppy Ride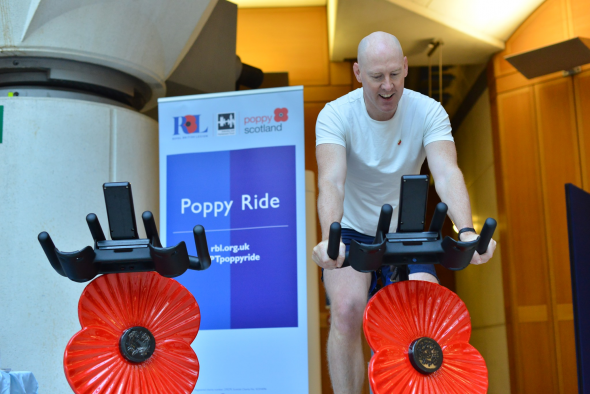 On Wednesday I took part in the #IPTPoppyRide, in aid of the poppy appeal. It was a lot of fun, raising money for a great cause. My distance of 2.9km in 5 minutes looked very promising, topping the leaderboard... but only for an hour in the morning! The winner was cycling enthusiast Alex Chalk MP, who clocked in an amazing 3.4km.
You can donate to the poppy appeal here: https://www.britishlegion.org.uk/get-involved/ways-to-give/donate
Tiffin Cup - Best South Asian Restaurant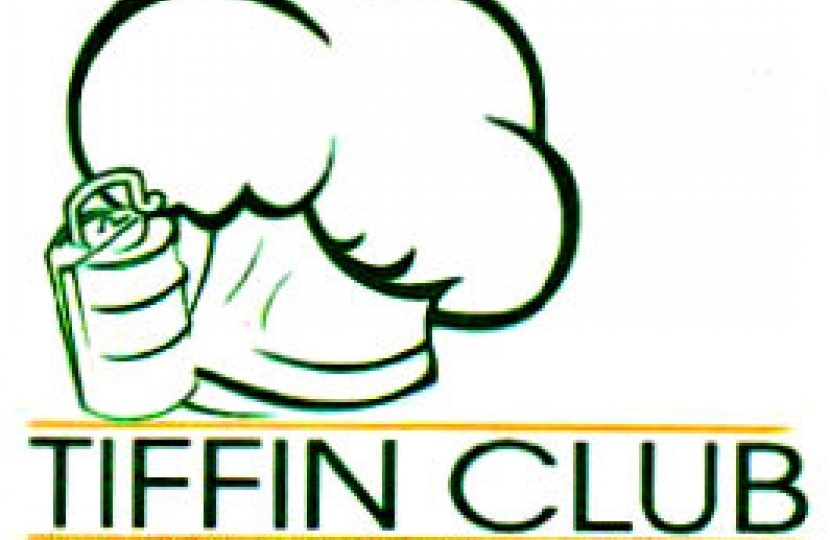 The Tiffin Cup competition is on the hunt for the best South Asian restaurant in the UK!
Nominees are put forward by their local MPs. Help me decide who I should nominate!
Following local nomination, there is a Regional Final from which 12 Finalists are chosen. At the final, each restaurant will be asked to prepare a signature dish, which will be marked by a panel of expert Judges, chaired by the Celebratory Chef Ainsley Harriott MBE. First place is crowned Tiffin Cup winner for the year.
The trophy is usually presented by the Speaker of the House of Commons. The restaurants that reach the final 12 all come away with a Tiffin Club chef's jacket and overall, it is a pretty good way to help support the industry!
So, vote for your favourite by naming them in the comments below! We will add them all up. Remember they need to be based in the Crewe & Nantwich constituency.
You can also vote via my website here: https://www.drkieranmullan.org.uk/news/tiffin-cup
Wistaston Academy - SEND Consultation
Cheshire East Council has launched a consultation on creating specialist SEND provision at Wistaston Academy.
There is a need for more specialist SEND provision for pupils in Crewe and Nantwich. This proposal would create up to 24 places for children with Autism Spectrum and Communication and Interaction needs.
The Consultation closes on 18th November.
Find out more and have your say here: 
https://surveys.cheshireeast.gov.uk/s/WistastonAcademyProposal/
Traffic Report
The following are road closures for the week ahead as reported by Cheshire East.
- Edleston Road, Crewe (Between Wistaston Road and High Street) - Until 10th November
- Flag Lane, Crewe (Between Bridle Lane to Castle Street) - 8th November until 11th November
- Hassall Road, Winterley (Between Pool Lane and Coppice Road) - Until 9th November
- Coppice Road, Winterley (Between Cross Lane and Hassall Road) 10th Novmeber until 12th November
- Wrinehill Road (Between Cobbs Lane and Lea Farm) - 8th November until 12th November
- Audlem Road (Between B5071 and Park Lane) - Until 8th November