Welcome to this week's newsletter.
This week we saw the UK's operation in Afghanistan come to an end, as the last of our troops were airlifted from Kabul Airport. Regardless of what you think about the situation, one thing I think we can all agree upon is that our armed forces have done an incredible job under the circumstances. They have, in just 14 days, airlifted over 15,000 people out of Afghanistan. As ever, we can be proud of every one of our servicemen and women.
This week I visited Crewe FC during their training at Cumberland Arena. I am really passionate about giving young people a chance to meet their MP and I have also been working with Crewe FC on their plans for a new facility on vacant land next to the George's.
I have launched a campaign with Guy Harvey to try and get volunteers to restart their weekend youth club sessions. More details below!
After hearing rumours of it before, the Government has now announced that a new offence of Pet Abduction is being drawn up. I know that pet theft is an issue that many residents feel strongly about, and I have campaigned hard for the Government to take action. I know this announcement will be welcomed by many.
Finally, both our local vaccine centres are doing walk in sessions this weekend, details below. Spread the word!
Have a wonderful weekend.

Extra Mental Health Support For Veterans
Third Vaccine For Those With Immunosuppression
Pet Abduction - New Offense
Police Surgery
Nantwich Youth Club Appeal
Barony Skate Park Funding Bid
National Tutoring Program Extension
Local Medal Winners
St Marks Cafe
Work Experience
Walk in Vaccination Clinics
Traffic Report
Extra Mental Health Support For Veterans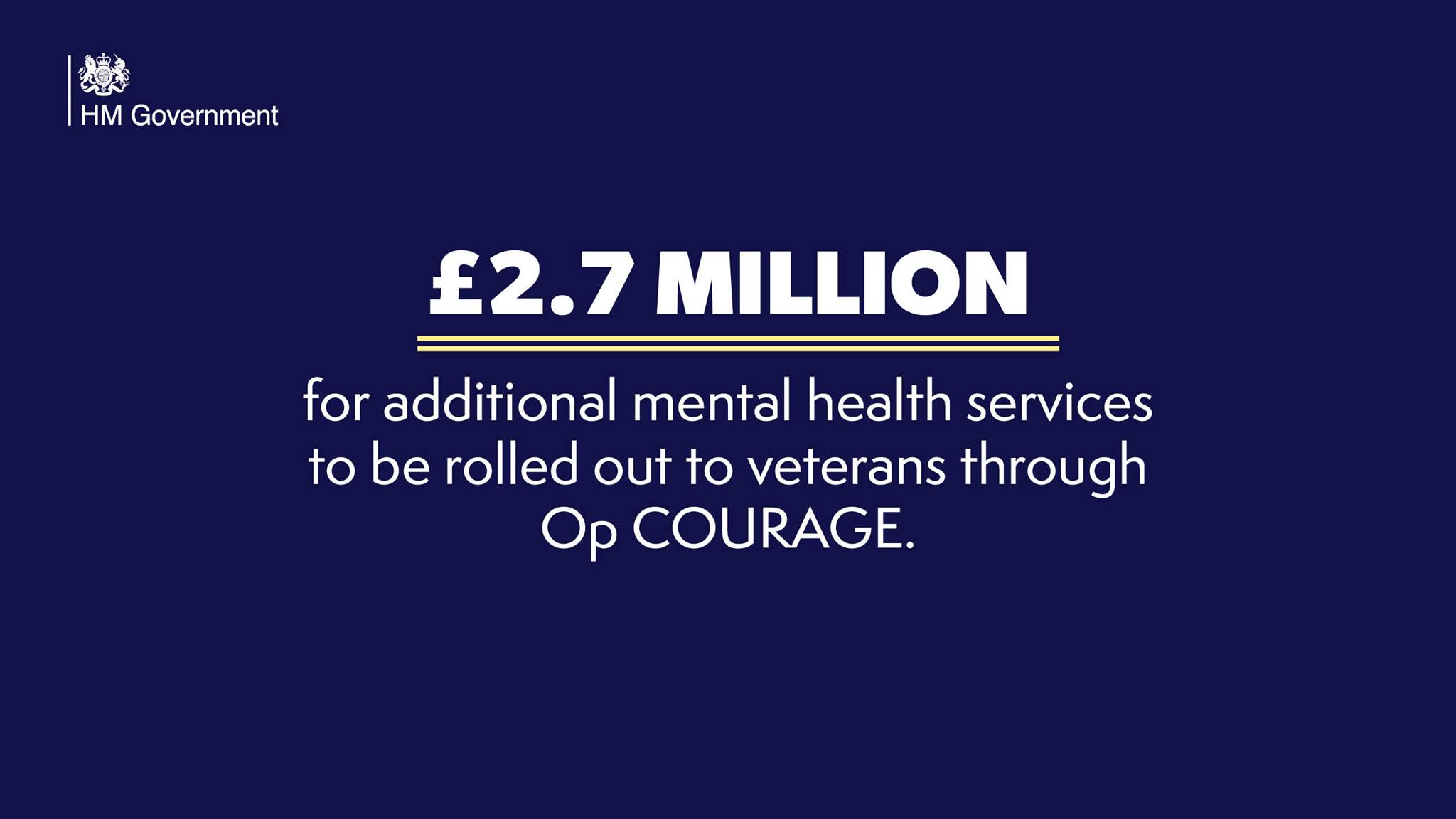 Members of our armed forces face some of the most challenging situations imaginable, but always show incredible levels of bravery in their efforts to keep us all safe. This, unfortunately, provides them with unique challenges once they leave the armed forces and re-enter civilian life.
It's therefore important that we do all we can to support and assist veterans with the mental health issues they may be facing. I know recent events in Afghanistan will have deeply affected some veterans who served there.
The Government has this week announced a further £2.7 Million package of support for Operation Courage - the Veterans Health and Wellbeing Service. Everyone at Operation Courage has had experience of military life or has worked closely with those that do. It was also announced that services for those experiencing complex physical and mental trauma, as well as alcohol and substance abuse will be expanded.
If you, or someone you know, is a Veteran or a family member of an armed forces personnel, and need support, guidance on where to turn to for help can be found via the link here:
https://www.nhs.uk/nhs-services/armed-forces-community/mental-health/veterans-reservists/
Third Vaccine For Those With Immunosuppression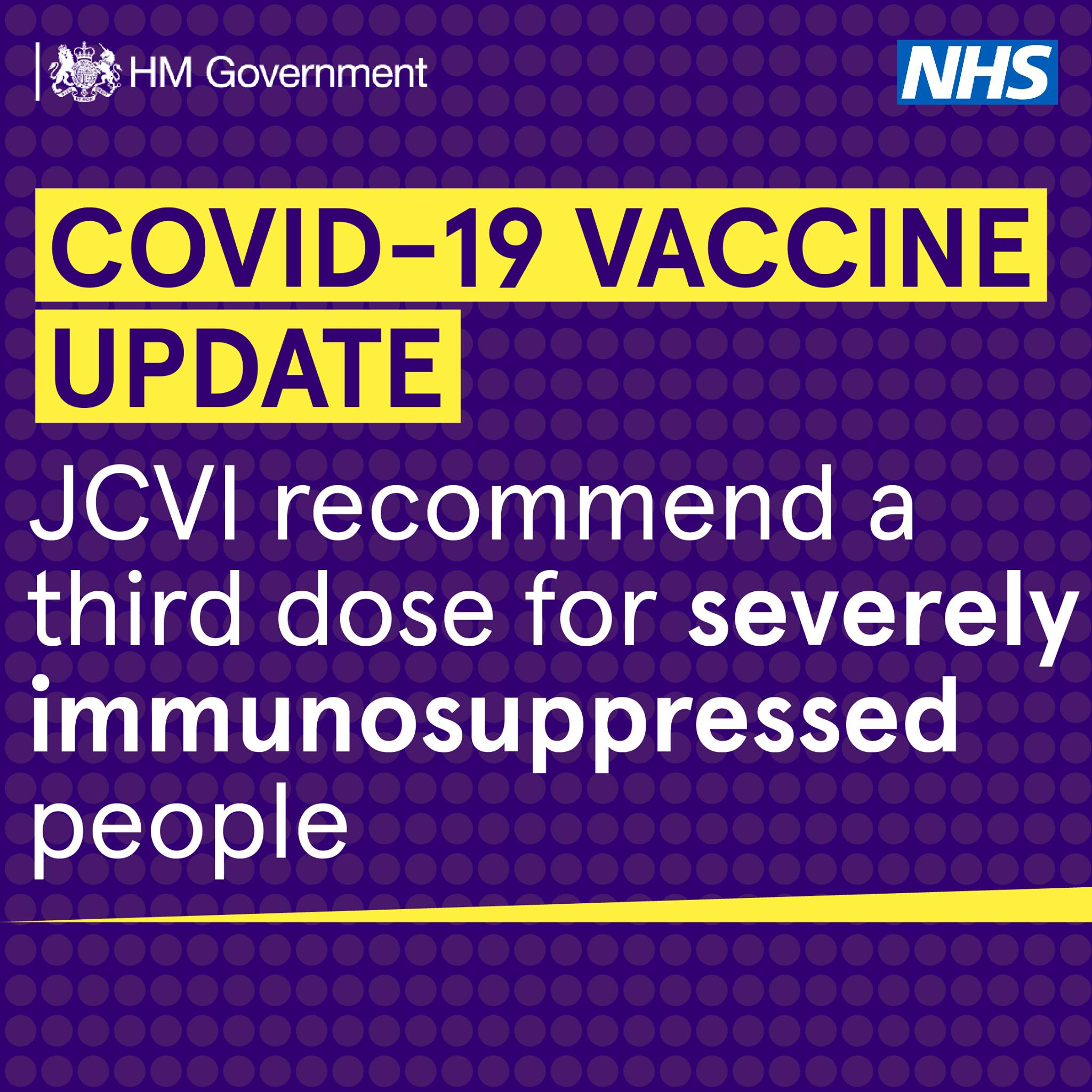 The Health Secretary, following advice from the Joint Committee on Vaccination and Immunisation, has announced that those who are immunosuppressed will now be offered a third, primary vaccine dose. Those with certain conditions, that make them particularly vulnerable, may have less protection from the virus after 2 doses, and a third is needed to ensure they are as safe as possible.
Those eligible will be contacted by the NHS directly to offer them an appointment to receive this additional dose.
This is separate from the booster program, which is planned to begin shortly.
Further information can be found here:
https://www.gov.uk/government/publications/third-primary-covid-19-vaccine-dose-for-people-who-are-immunosuppressed-jcvi-advice/joint-committee-on-vaccination-and-immunisation-jcvi-advice-on-third-primary-dose-vaccination
Pet Abduction - New Offence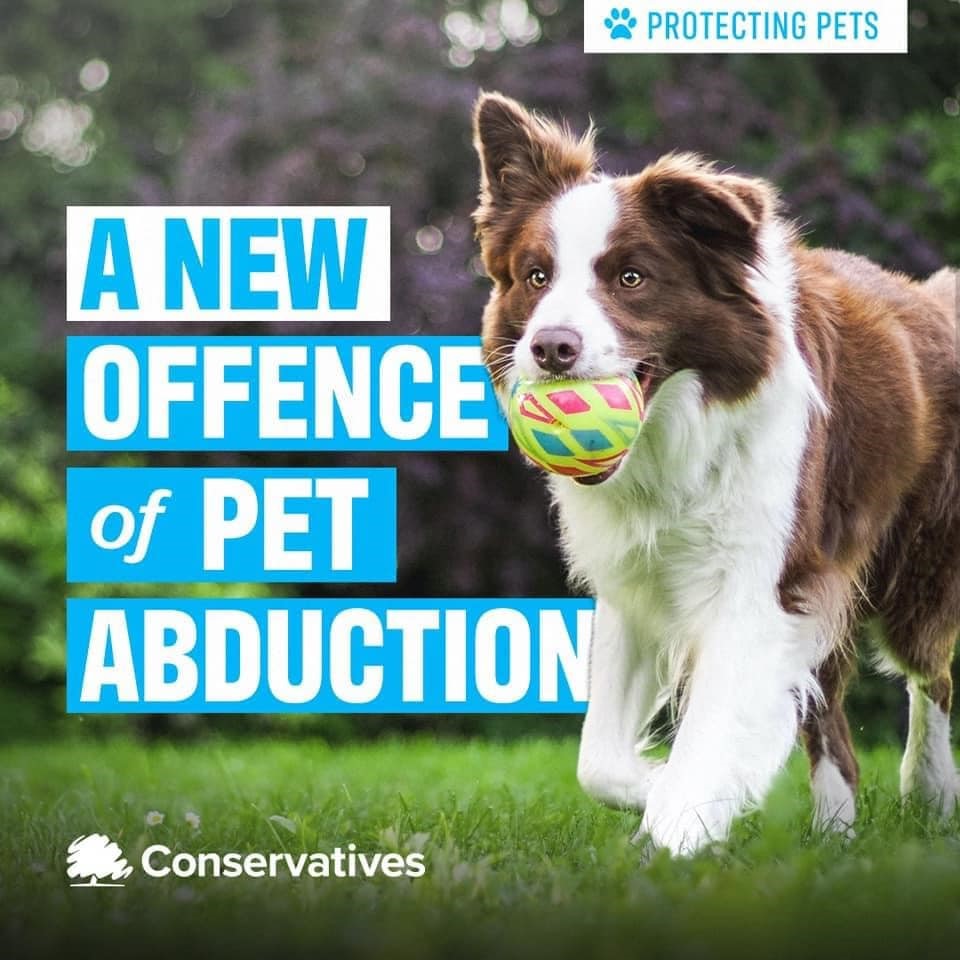 We all know how important our pets are to us! For many people they are truly part of the family. Sadly, we saw during lockdown how reports of pet theft skyrocketed. Nantwich residents Dale and Charlotte Robson had their Labradors Welly and Denzel stolen.
Thankfully they were recovered but this doesn't happen for everyone. I joined other MPs in campaigning for the government to take action. I met with the Justice Secretary to push for change and can now announce a new offence of "pet abduction" is being drawn up.
A new offence will reflect the fact that for most people, pets are not just property, and having one stolen is traumatic for both the owner and the pet and will mean those who steal pets will face tougher sentences than they do at the moment.
Police Surgery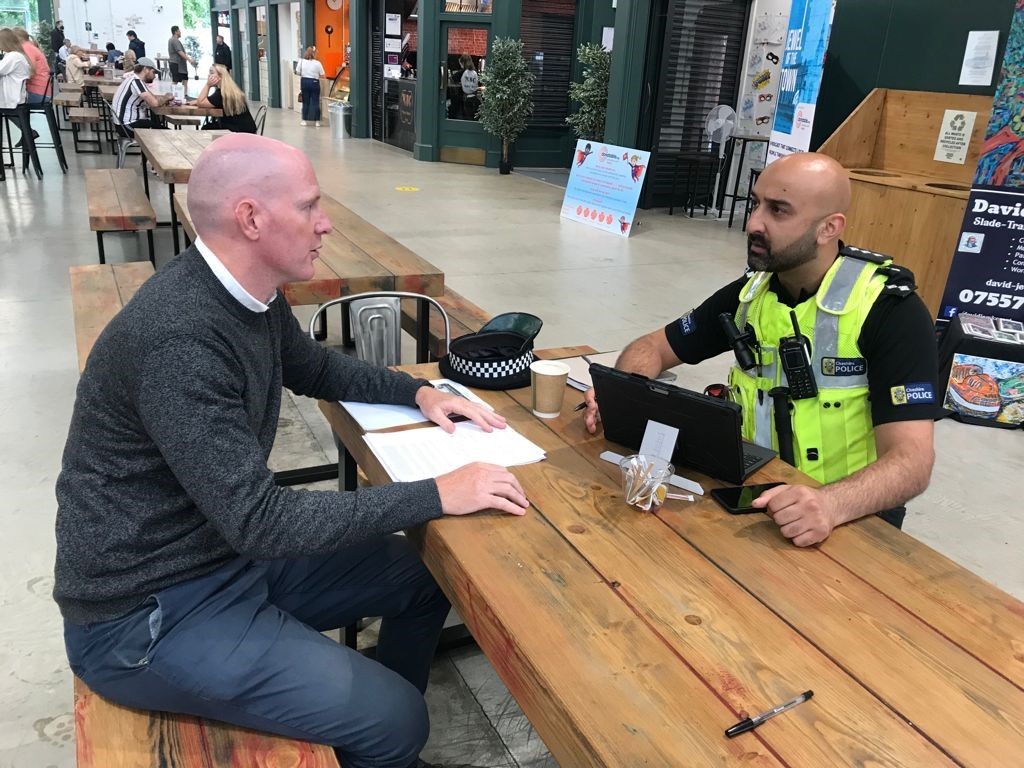 On Wednesday, I co-hosted a joint surgery with Chief Inspector Fez Khan, from Crewe Local Policing Unit, at Crewe Market Hall. We both listened to crime and policing concerns of local Crewe residents. I also discussed with Fez some of the issues that constituents have raised with me through my office such as anti-social behaviour, unauthorised encampments and speeding.
As always, you can raise any concerns you might have with me at any time by emailing kieran.mullan.mp@parliament.uk.
Nantwich Youth Club Appeal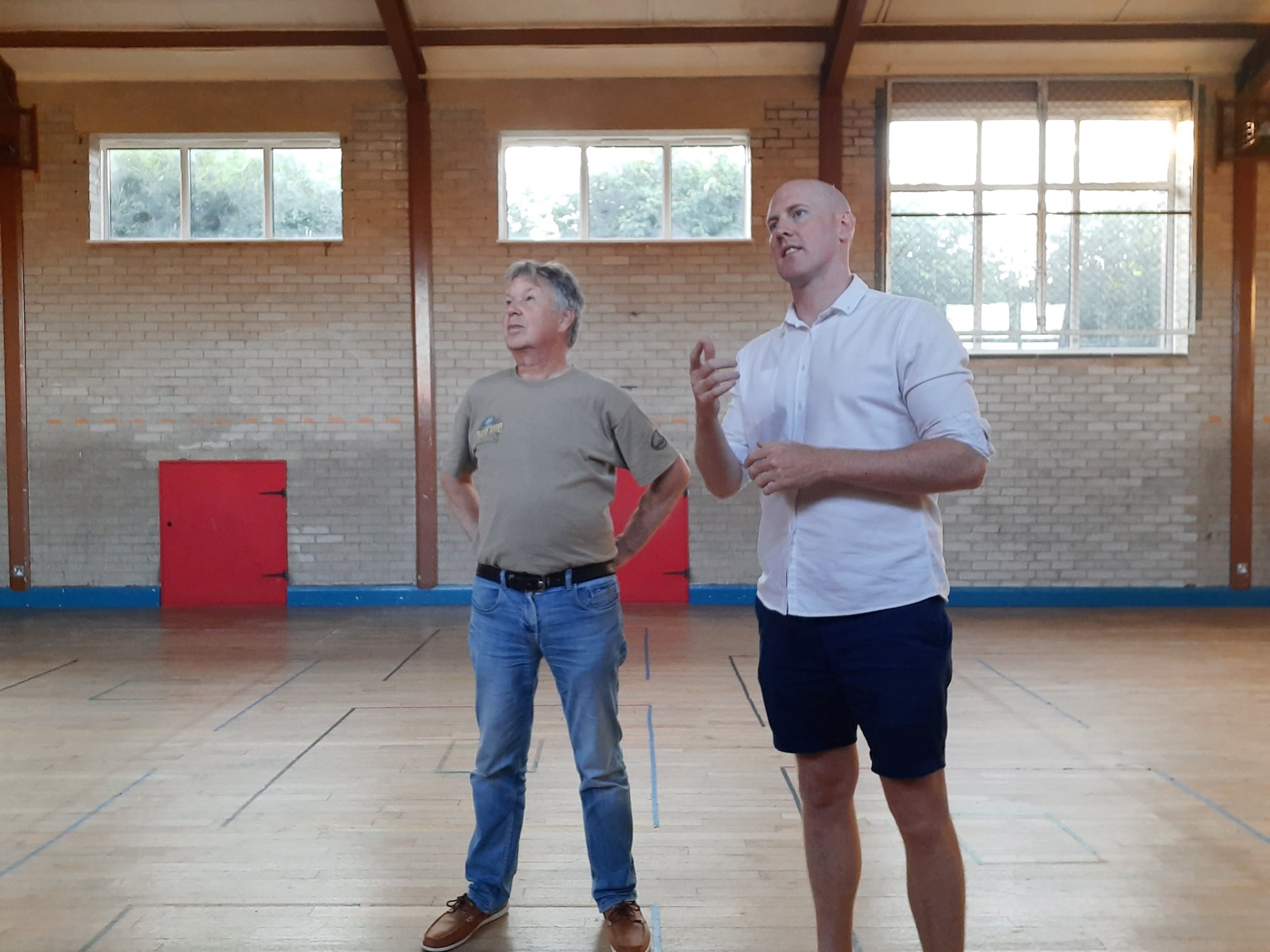 One thing I know people are concerned about locally is youth service provision and an increase in anti-social behaviour. We are very lucky in Nantwich to have our very own youth centre, the Guy Harvey Youth Club. I recently got to have a look round and it is in a good location.
They currently run sessions on a Tuesday and Wednesday which I know are well attended but have been unable to run on a Friday or Saturday evening for a while when it is most needed.
So, I have asked them to work with me to see if we can get sessions on a Friday and/or Saturday going again. What we need now is help from volunteers and organisations that would be willing to support us. We would also welcome any donations or resources that we could use. You might work with young people already so have skills and experiences you can offer, or you might have recently retired and want to start volunteering.
People might be hesitant to give up a weekend evening every week. But many hands make light work, and with a small group of volunteers, I believe this can be a success.
The centre is well used a lot of the time, including Friday and Saturday, but is free later in the evenings, so no one currently using it will lose out. There is a youth club in Stapeley, but I think that they are far enough apart to both work.
Please get in touch if you would be interested in helping by emailing kieran.mullan.mp@parliament.uk or calling 01270 583 432.
Barony Skate Park Funding Bid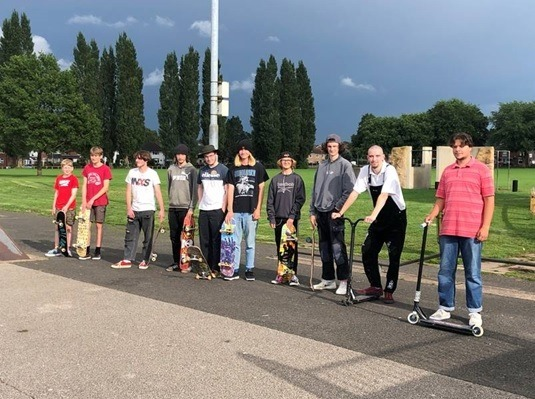 The grant application from ANSA for the skate park funding has gone in to the FCC Communities Foundation's Community Action Fund, of which I have written my support.
I organised for local community campaigner Alexander and I to meet with the FCC team to explain the need for the new skate park and get advice on a good application. This is why Alexander formed the Facebook group as they said user feedback was important.
National Tutoring Program Extension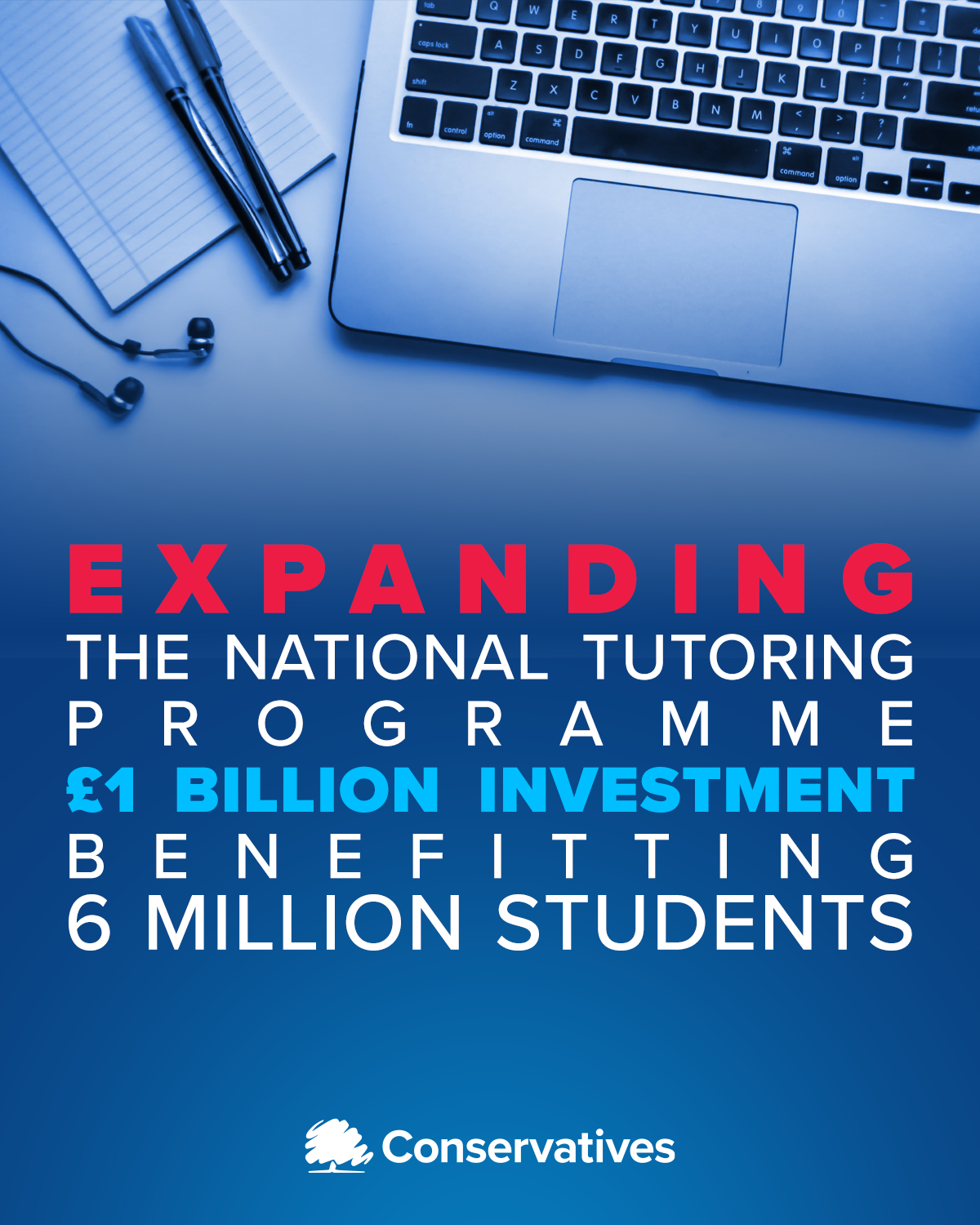 School children have returned to their classrooms this week after their summer break. Following the disruption of the last year and a half, schools will welcome their pupils back with measures that will ensure a balance is struck between protecting students and staff and minimising the disruption to education.
There is however little doubt that many pupils, during this period, have fallen behind. To combat this, the Government has announced an expansion of the National Tutoring Program, backed by £1 Billion in funding, which will give schools more flexibility in offering 15-hour tutoring programs. One course of tutoring can help students catch up on 5 months' worth of work, making it a valuable tool in helping young people recover the hours they have lost.
Schools can sign up for this year's program, which is expected to reach over 500,000 students. Additionally, Academic mentors are being placed in selected schools to work with 250,000 of the pupils most in need of support.
Ensuring that children do not get left behind in their education is essential for their prospects and success. That is why the Government is committed to ensuring it does all it can to help pupils catch up.
Local Medal Winners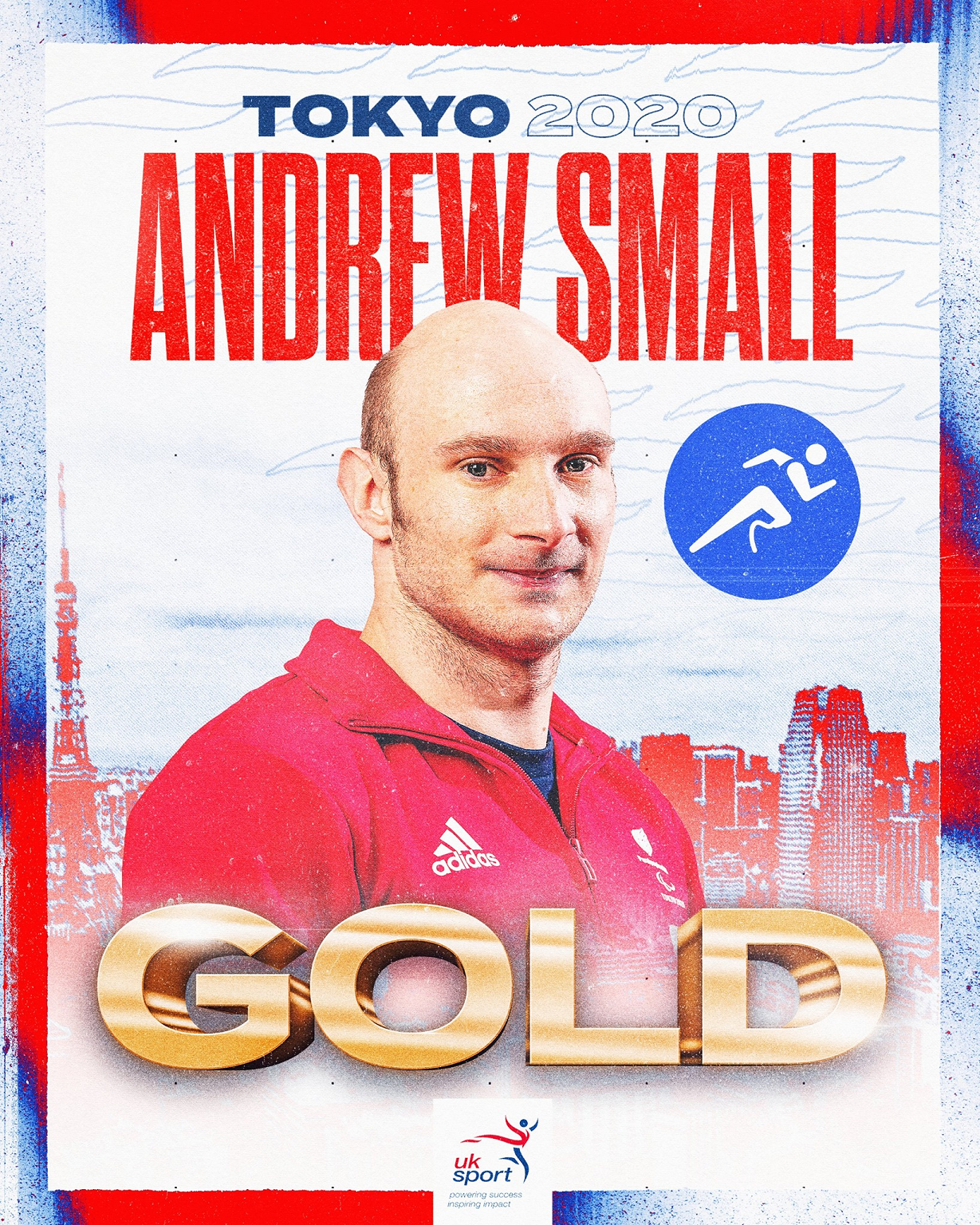 Congratulations to local Para-athletes, Andrew Small who has won gold in the Men's 100m – T33, and Samantha Kinghorn who has won Silver in the Women's 400m – T53 and Bronze in the Women's 100m – T53 at the Tokyo 2020 games. To work and train hard enough to be able to represent your country at the Paralympics is impressive enough, but to also win medals is an incredible achievement.
Good to see that Crewe and Nantwich is doing its part for Team GB's medal haul! Well done to you both, you have made us proud!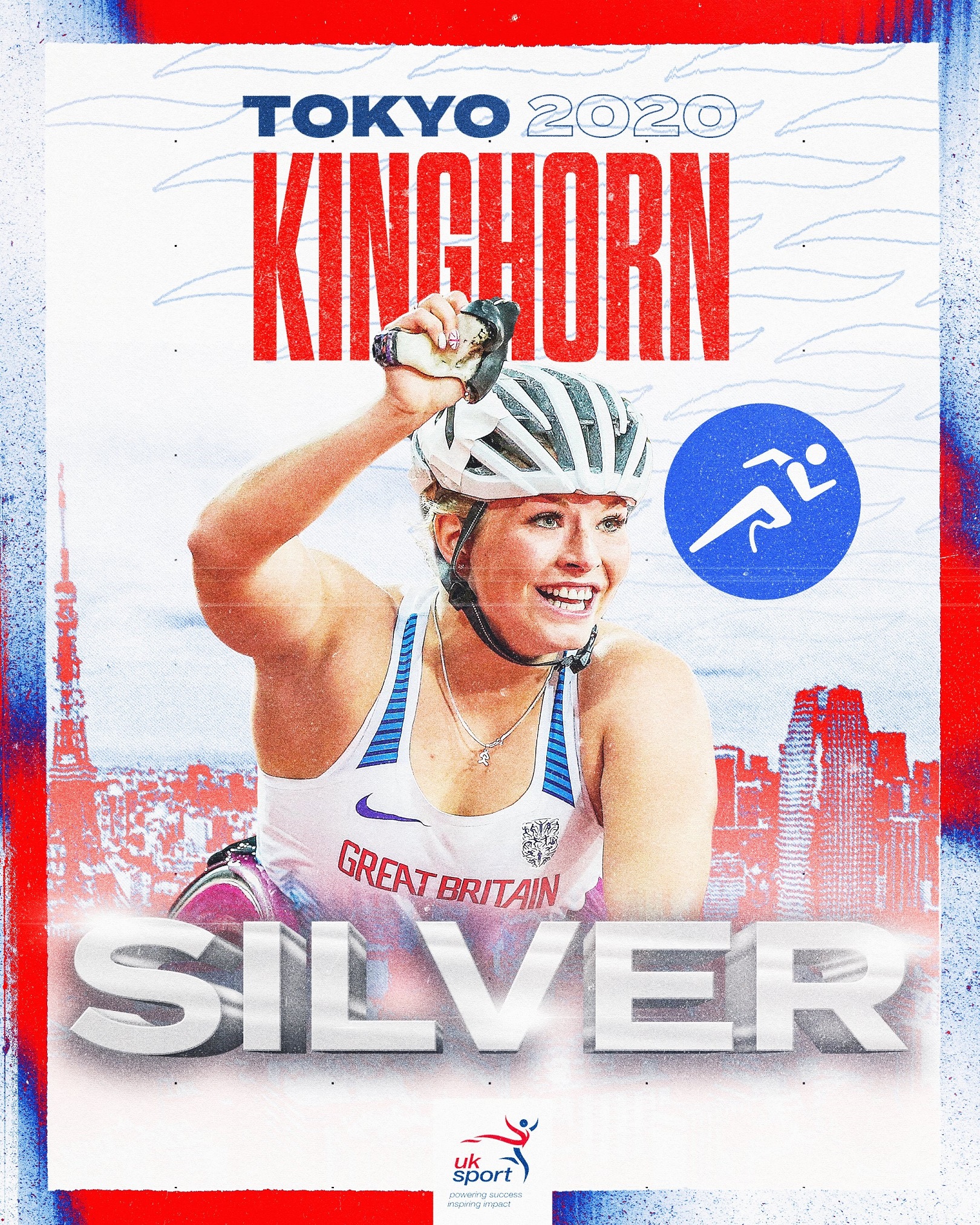 Crewe FC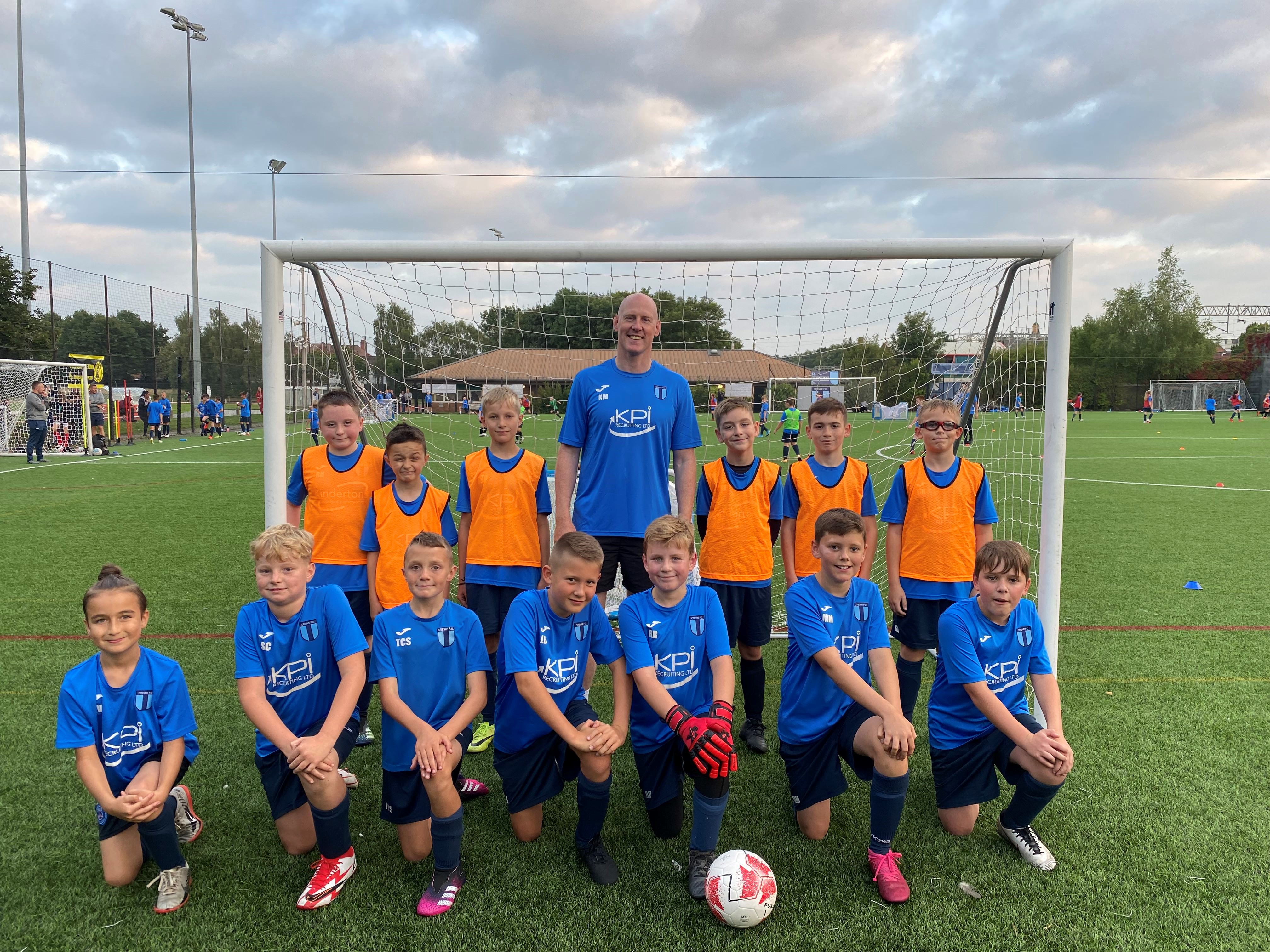 This week, I attended a training session with Crewe FC, at their training ground at the Cumberland Arena. I think sport is great for young people so anything I can do to promote it I am there! I also like young people to get the chance to meet their MP so they don't think it is some far away job people from normal backgrounds can't do.
As you may have seen last week, Crewe FC has recently published plans for a new, full-size football pitch at the King George V Playing Field and have run a consultation for local residents to give their views. Find out about the plans below:
www.crewefc.org.uk/2021/08/26/designated-facility-for-crewe-fc.html
What is clear is that Crewe is in desperate need for more football facilities, and this plan will certainly help us meet this need and free up the Cumberland for other clubs.
Thank you to Steve and Andy for inviting me over. I am looking forward to working with them closely over the next few weeks and months.
Cafe at St Marks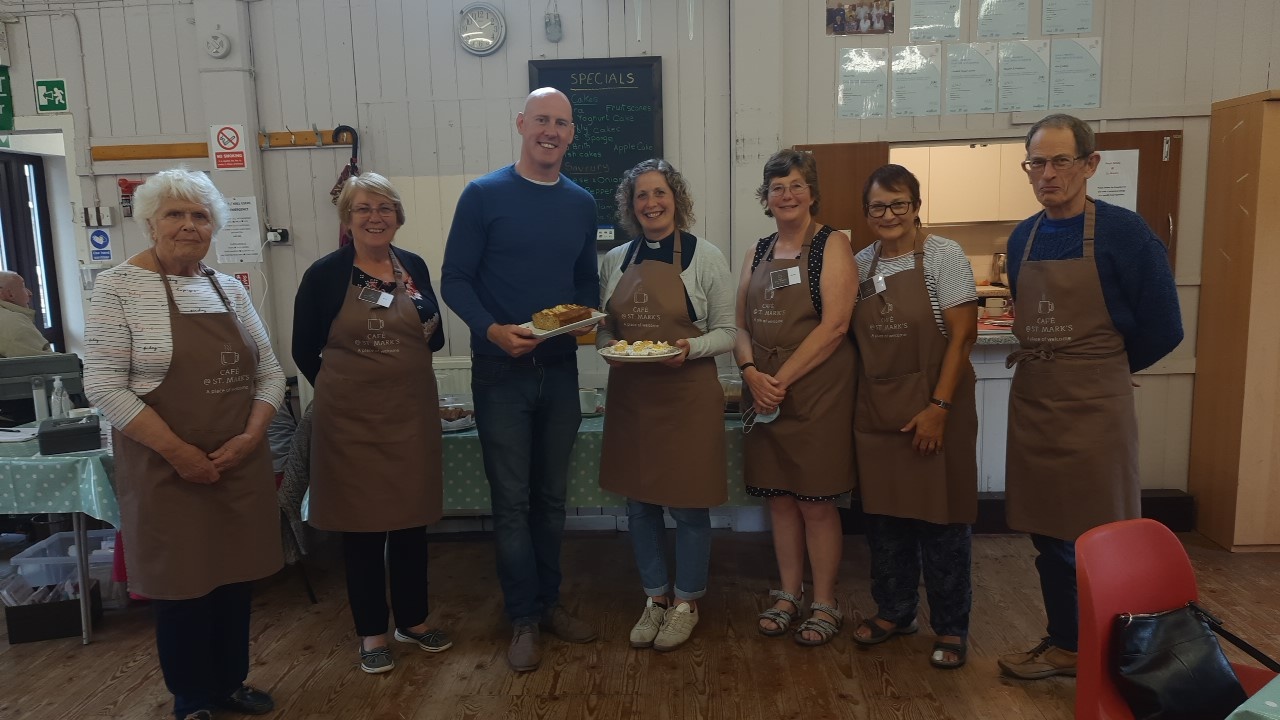 Thank you to All Saints' Weston & St Mark's Shavington for having me down to see the fantastic Friday community cafe in Shavington. A wonderful team of volunteers help create this space for the community to meet and catch up. Included on the menu are a whole range of, what I can tell you from experience are, delicious cakes!
The cafe can be found at Main Road, Shavington, Crewe, CW2 5DP and is open on Fridays from 9:00am to 3:00pm.
Work Experience
As we come to the end of the summer break, this week I had the final young person come to my office for work experience. Thank you to all of those who joined my office to learn about the work of an MP's office. I met some incredibly talented and hard-working young residents and I wish you all the best of luck in the future.
This week Rob had this to say about his experience:
Over the summer holiday I was lucky enough to undertake work experience in the constituency office of Dr Kieran Mullan MP, Member of Parliament for Crewe and Nantwich. Politics is known for the policy that helps create and shape our society so to have the opportunity to get an insight into the political world was one I jumped at. Working in the constituency office also opened my eyes to the hardworking team of people that surround an MP. I was given an insight into many of the roles of an MPs team from office manager to caseworker whose projects looked to help the constituents, teaching myself the valuable lesson of teamwork.
.
WALK IN VACCINATION CLINICS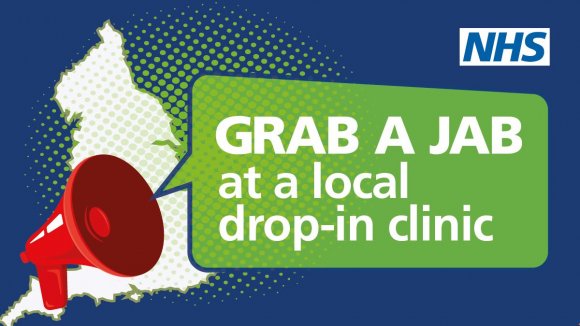 There will be two walk-in vaccination clinics running this weekend across the constituency. No need to book, just pop in on the day. Just make sure if you are getting your second vaccine that at least 8 weeks have passed since your first. Details of the clinics are below:
Hollowood Chemists, West Street, Crewe, CW1 3HQ. Saturday, September 4th (2pm-5pm), Sunday, September 5th (2pm-5pm)
Masonic Hall, Wybunbury Road, Nantwich, CW5 7ER. Saturday, September 4th (9am-12.30pm), Sunday, September 5th (2pm-5pm)
Traffic Report
The following are road closures for the week ahead as reported by Cheshire East.
Cemetery Road, Weston (Mere Road to Spinney Drive) - 6th September
Parkfield Drive, Nantwich (Wellington Road to Rookery Drive) - until 13th September
Welsh Row, Nantwich (Queens Drive to B5341) - Until 28th September