Welcome to this week's newsletter.
This week was of course A-Level and GCSE results week, and I know that pupils and parents across Crewe and Nantwich will have been nervous and excited to find out their grades. I want to say a big well done to all of you on your hard work this past year, and I hope that everyone got the results they wanted.
That being said, it has been an incredibly tough year for those missing out on the normal student experience and I know some people will have preferred the regular external exams. If you did not receive the grades you were expecting, do not worry, there are always other options open to you.
If you are concerned that your grade is wrong, there is an appeals process in place. Your first step should be to speak to your school or college for feedback and advice. The National Careers Service's Exam Result Helpline is available to contact via 0800 100 900. They will be able to provide guidance to students and their parents about the next steps and what choices are available.
In other news, since the start of recess, I have been able to spend some time at some fantastic local organisations like Joseph Heler Cheese and Wishing Well. It was refreshing to spend some time away from Westminster and return to Crewe and Nantwich for the recess. You can find out more about my latest visits in the newsletter below.
If you would like me to visit your business or if there is an upcoming event you think I should attend, please do let me know by emailing me at kieran.mullan.mp@parliament.uk.
All that is left to be said is have a wonderful weekend.
JOSEPH HELER CHEESE VISIT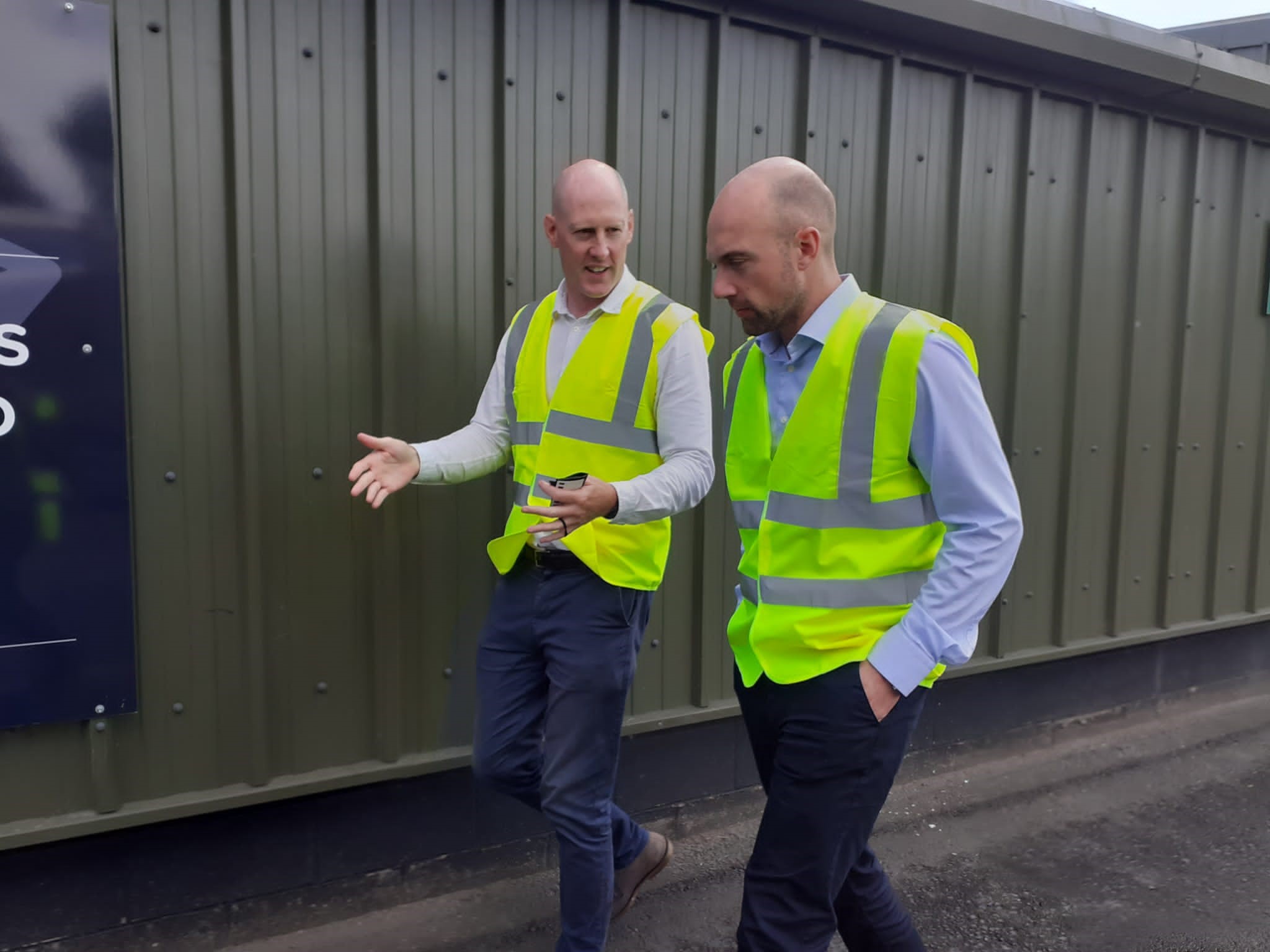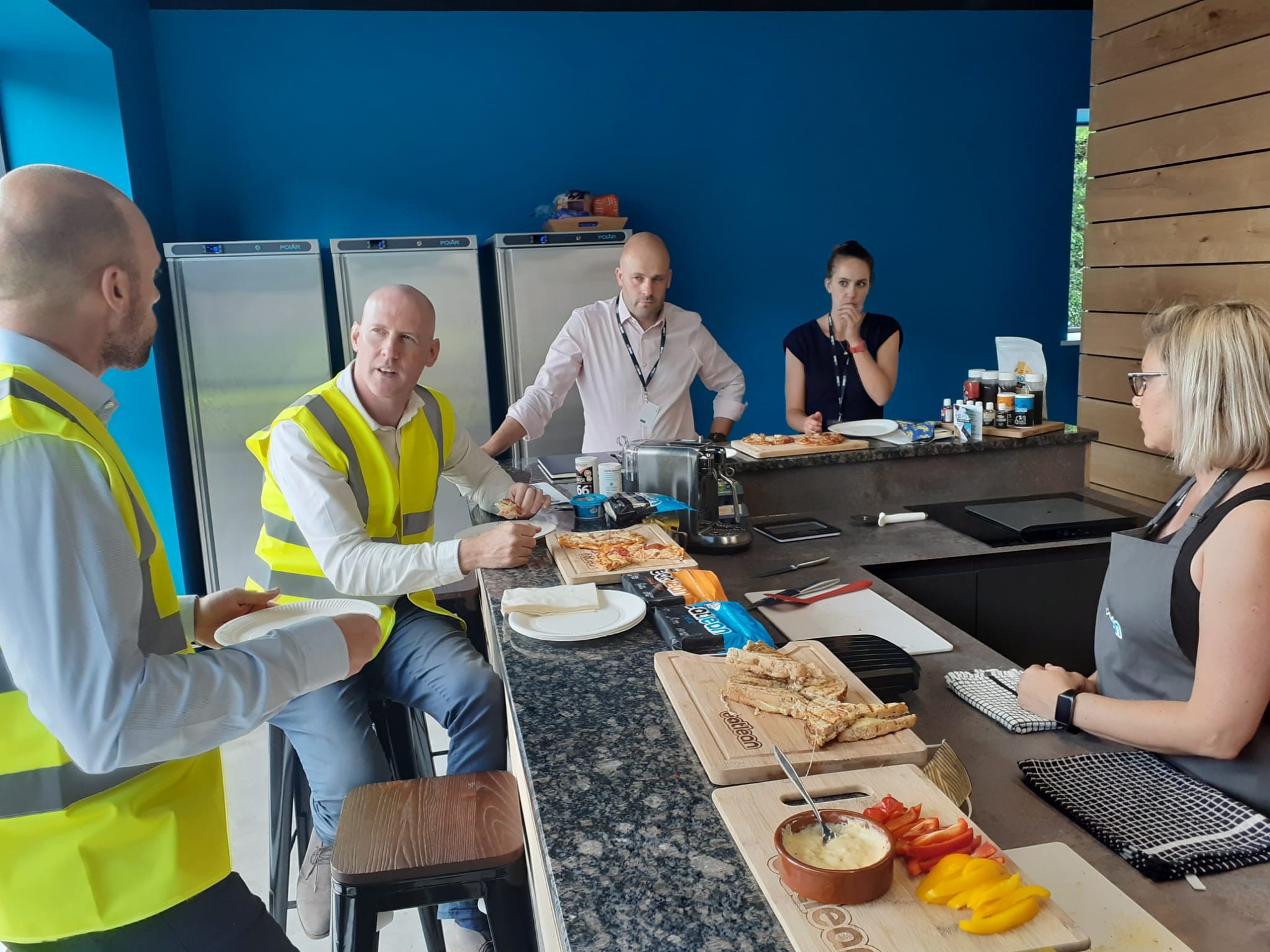 I recently visited local family-run business Joseph Heler Cheese to meet with owners Mike and George Heler. Over the decades they have created millions of pounds of investment and jobs locally and are another company we can be proud of.
They employ more than 200 people, having grown from 166 18 months ago. The company has recently launched a local recruitment drive and are recruiting an extra 60 roles at their Cheshire headquarters in the run up to the Christmas peak to be able to keep up with demand. You can find out more about their current opportunities on their website:
https://www.joseph-heler.co.uk/current-vacancies
During the visit I got to learn about and try their new brand Eatlean, which offers a healthier high-protein lower calorie cheese option. They are keen to play their part in the focus to live healthier longer lives by making healthier choices when it comes to eating. They want to promote that you can live a healthier life without compromising and still being able to enjoy cheese!
 
KICKSTART SCHEME – WISHING WELL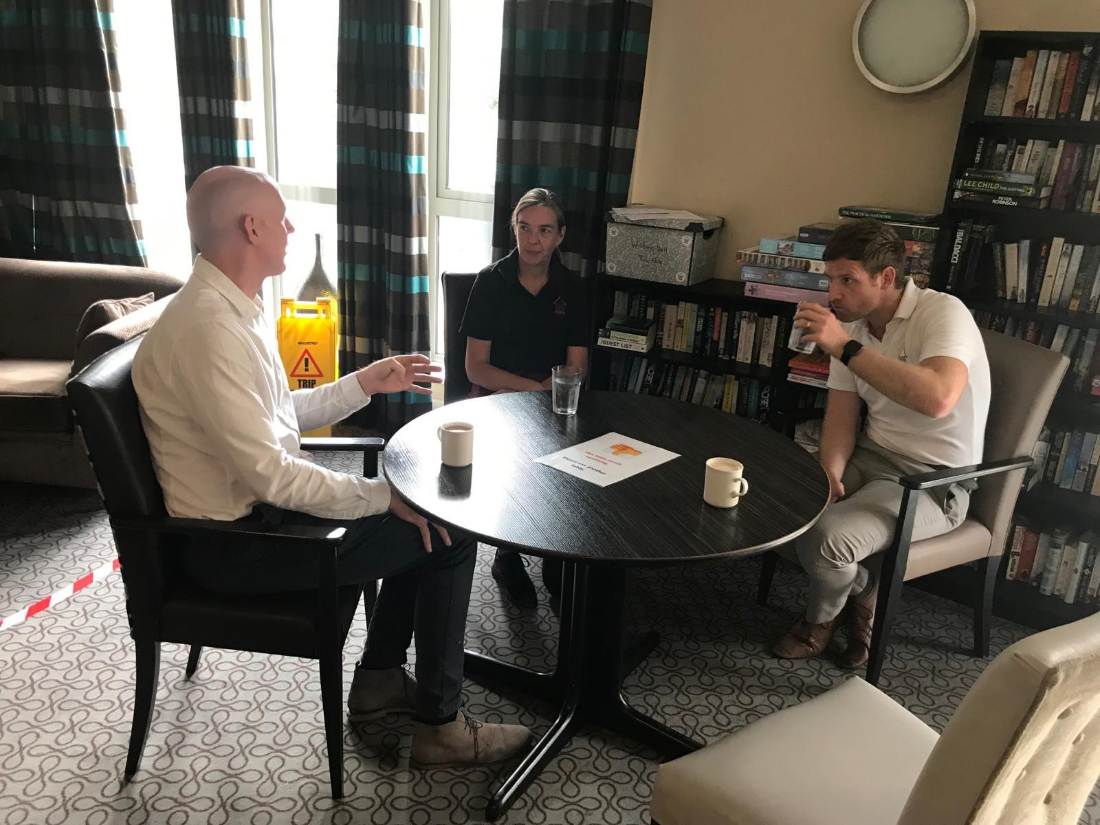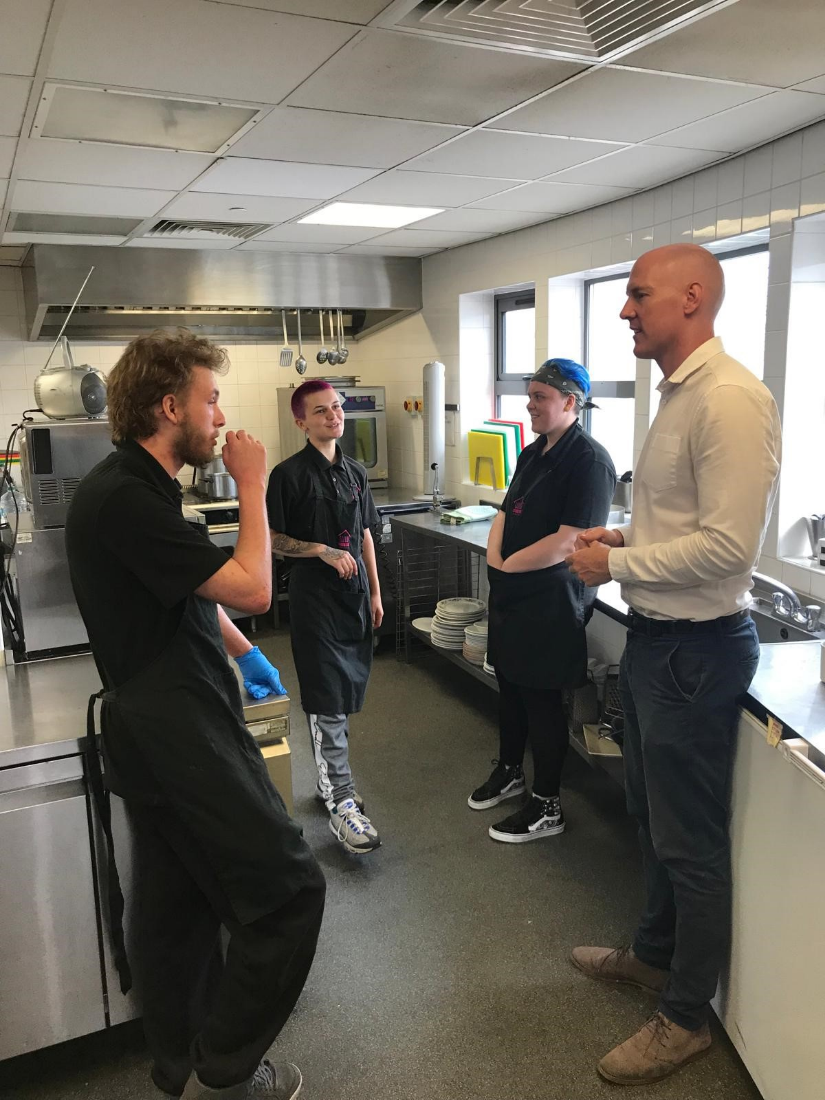 I had the opportunity to visit local charity The Wishing Well Project who I encouraged to take part in the Government's Kickstart scheme, a £2 billion programme for employers. The scheme allowed them to create new 6-month jobs for young people aged 16 – 24 years old who are currently on Universal Credit.
I chatted with Shannon, Rebekah and Jordon, who are three of the new recruits working at Wishing Well's Bistro at the Pickmere retirement complex, after joining the Kickstart scheme. It was interesting to hear how the scheme has helped them develop new skills and build their confidence, even encouraging some to use their skills at home by cooking more for their families and friends.
With the Kickstart scheme, employers receive 100% of the National Minimum Wage (or the National Living Wage depending on the age of the participant) for 25 hours per week for a total of 6 months. Further funding is available for training and support so that young people on the scheme can get a job in the future.
I would encourage other employers to support and take part in this scheme. Employers can spread the job start dates up until 31 December 2021 and they will receive funding for the role until 30 June 2022 if a young person starts their job on 31 December 2021. This helps young people have a chance at gaining experience and learning new skills that they will use further down the line.
You can find out more about the Kickstart Scheme on the government website:
https://www.gov.uk/government/collections/kickstart-scheme
 
WORK EXPERIENCE
During the parliamentary recess, I invited pupils into my constituency office to gain some work experience. One of the pupils, Holly from Brine Leas High School, has written a short piece about her experience below:
"This week I have learnt a lot whilst doing work experience. I have learned all about the local government including the parishes, wards and the wider constituency. I have learned loads of new skills like how to formally write emails, and how to respond in the correct manner. It is interesting to hear about the issues constituents raise with their MP, and how the MP is able to respond to and solve these problems. Overall, I have enjoyed my week working here."
It was a pleasure to have Holly in the office and I am pleased to hear that she has learned so much from her experience.
APPRENTICE ADMINISTRATIVE OFFICER VACANCY
I'm looking for an apprentice to join my constituency office in September!
The apprentice will be providing administrative support through the diary management, the organising meetings, and inbox management.
This is a fantastic opportunity for an applicant to gain a variety of skills, including:
Database management
Diary management
Meeting organisation
Enquiry response
Office admin
The closing date for applications will be FRIDAY 20TH AUGUST.
You can apply via the government website using the link below:
https://www.findapprenticeship.service.gov.uk/apprenticeship/-640364
 
TRAFFIC REPORT
The following are road closures for the week ahead as published by Cheshire East:
Bedford Gardens, Crewe – Until 16th August.
Welsh Row, Nantwich (Waterlode to Queen's drive) - Until 24th September.