Welcome to this week's newsletter.
The Prime Minister this week laid out the plans for the next stage of the lifting of Coronavirus restrictions. This next stage involves the lifting of most legal restrictions, with as greater emphasis on personal responsibility. It will be confirmed whether this will happen as planned on 19th July next week. An overview of the changes can be found below.
In parliament I have met with the Justice Secretary to push for reforms to the law regarding pet theft. I understand this is an issue that many constituents are concerned about and I will continue to fight for changes to the law so that victims of pet theft get the justice they deserve.
I also asked about a recent report that found white pupils on free school meals are falling behind their peers. We don't talk about this enough, I think we get nervous about talking about issues in relation to race. But this is an important issue we need to get to the bottom of. You can see me raising below with the Minister.
We also moved forward with laws to reform the aslyum system this week. We remain a tolerant and welcoming country, we always will be. But illegal immigration should not allow people to take advantage of our kindness and more imporantly put them ahead of people we help through the legal routes. Reform is well overdue and I support it.
Locally, a reminder about the campaign to save Shavington Youth Club building! See more below how you can have your say and help. I am also pleased to see that following our collective efforts, Royal Mail have reconsidered their decision to remove the post-box in Weston. This should be reinstalled within 12-16 weeks.
I was also really pleased to have a student from Shavington Academy in our office this week on work experience! Read about it below. We still have 3 slots left in August so perhaps you have a family member that you think would get something out of it. Get in touch if you do!
Have a great and hopefully victorious weekend! It's coming home!!!!!!

COVID RESTRICTIONS LIFTING
PET THEFT REFORM
WESTON POST BOX
UTC VISIT
EDUCATION SELECT COMMITTEE REPORT - DISADVANTAGED WHITE PUPILS
BORDERS BILL
NHS 73RD BIRTHDAY
SHAVINGTON YOUTH CLUB
CULTURE RECOVERY FUND
TESCO COMMUNITY GRANTS
WORK EXPERIENCE - SOPHIE
TRAFFIC REPORT
COVID RESTRICTIONS LIFTING
This week the Prime Minister has outlined the change in rules which will come into force in the next stage of the roadmap out of lockdown. This involves a relaxation or scrapping of most social distancing rules and instead people will be encouraged to take more personal responsibility. The Government will clarify next week whether these rule changes will come into effect as planned on 19th July. The changes include:
- No legal requirement to wear face coverings, however it is still advised to do so in crowded public spaces.
- All businesses can reopen, including nightclubs, will be allowed to open. There will be no restrictions on capacity, no requirement to scan or sign in, and no mandatory table service.
- Mass Events can restart, and all restrictions will be lifted in Weddings, Funerals and singing in Church.
- The 1 metre plus rule will be scrapped, except for at borders where people from different parts of the world come into contact.
- Self-isolation will remain should you come into contact with someone who has tested positive. You will no longer need to however 2 weeks after your second vaccination.
- No limits on care home visit.
- No requirement to work from home.
- School bubbles will be scrapped.
- Fully Vaccinated British Citizens will no longer need to self-isolation upon return from amber list countries.
I understand that some people are anxious about the changes to the rules that we have lived with for so long. It is important however that we now begin to learn how to live with the virus and return to normality as much as we can. Things are different to what they were even just a few months ago. The vaccine is working, and those most vulnerable are being protected.
PET THEFT REFORM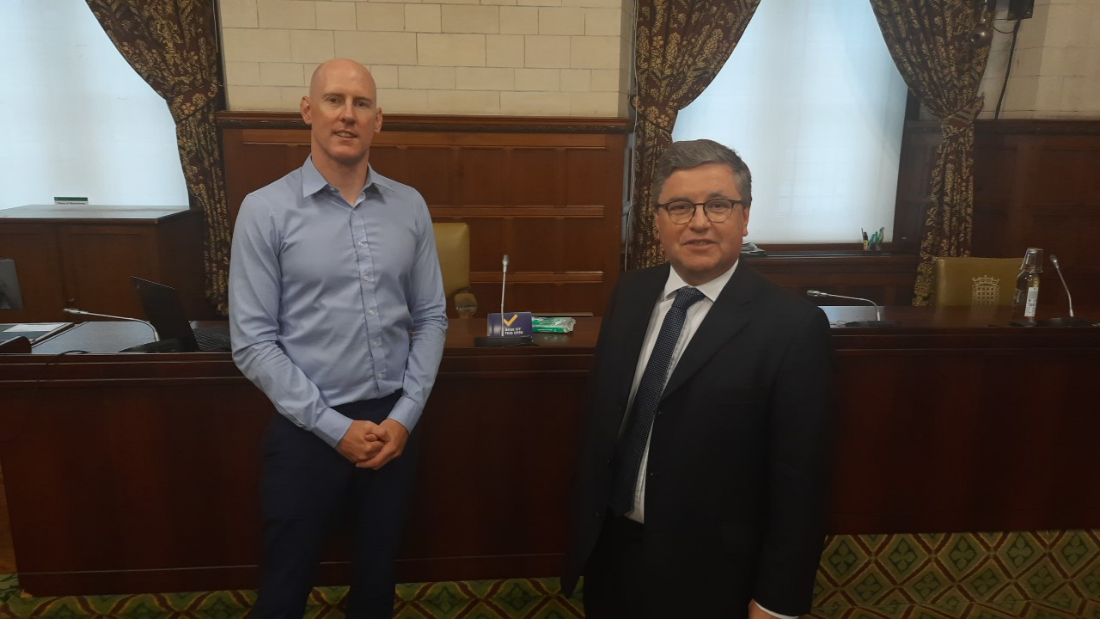 Last week I met with the Justice Secretary to ask the Government to take action on pet theft. This comes after the Government announced a Pet Theft Taskforce to investigate the recent reported rise in pet theft since the start of lockdown. This week the Justice Secretary pledged to take action on the issue in Parliament.
There have been reports of a number of pet thefts increasing over the past 12 months. In March there was a successful community backed police effort to recover two Labradors belonging to Nantwich residents Dale and Charlotte Robson when they were stolen from outside Marks & Spencer. The case received nationwide media attention.
I know how important this issue is to people with what happened to Dale and Charlotte at the forefront of my mind. Pets are part of the family for many people, not just property. Clearly criminals don't see the penalties as enough of a disincentive. I made it clear to the Justice Secretary that my constituents want the Government to take action on this, including changing the law if necessary.
And after successful efforts from a number of MPs to push for reform, speaking in Parliament this week the Justice Secretary committed to taking action through the current Police & Crime Bill currently going through Parliament saying "As a pet owner myself, I understand the depth of feeling that exists. I am able to say in the strongest terms that we will act to drive out this pernicious crime."
"I give the assurance that it is our intention to make any necessary changes to this Bill in the Lords before it returns to the Commons once we have finalised the detail of exactly what is needed, using a range of powers, including primary legislation."
WESTON POST BOX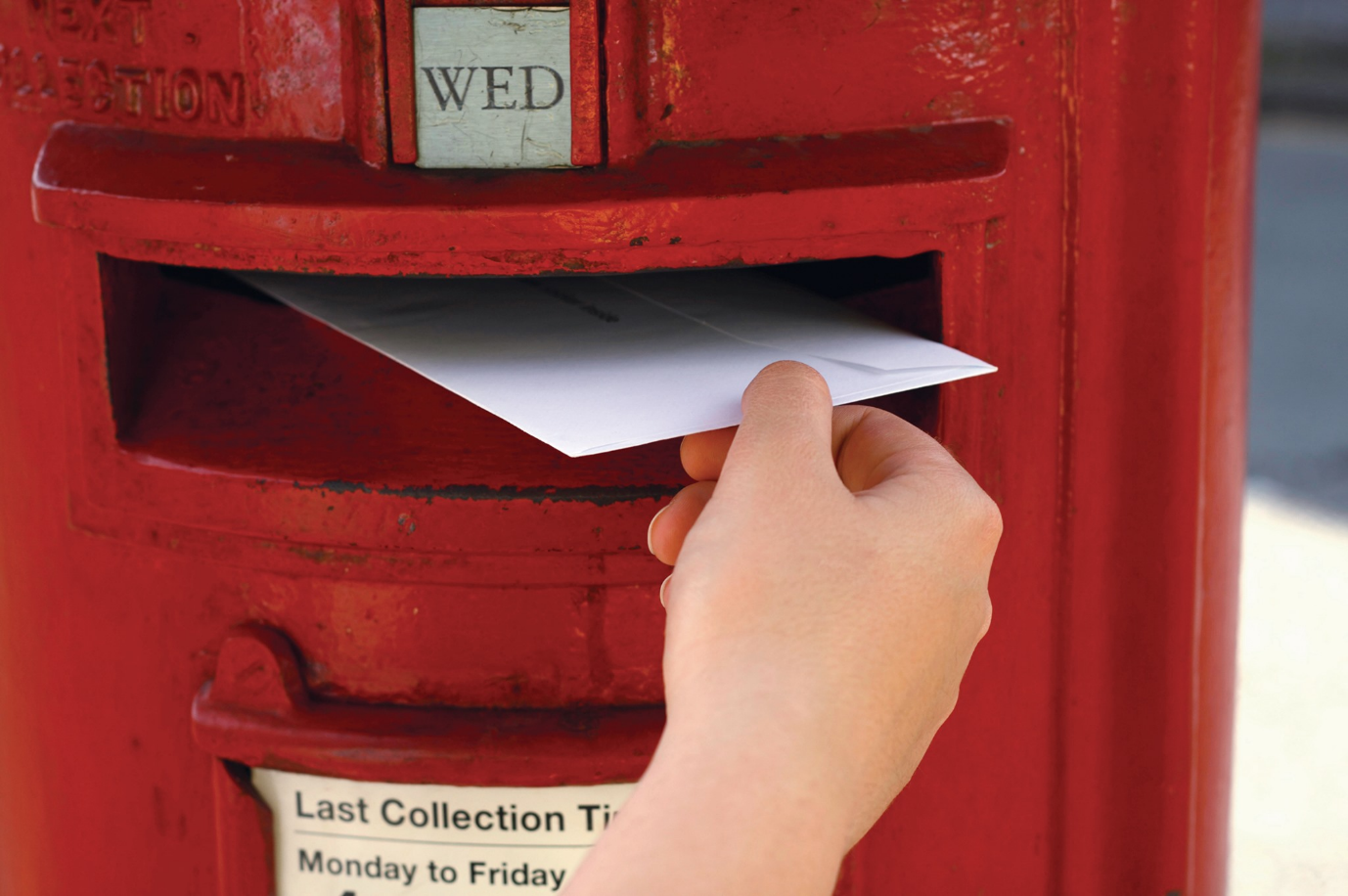 I was recently contacted by a number of residents from Weston regarding the removal of the post box on Cemetery Road.
Weston Parish Council requested that Royal Mail replace the post box by placing it outside the White Lion Hotel. Royal Mail initially said that they would not be replacing the post box on Cemetery Road due to low usage and associated costs.
However, after I contacted Royal Mail raising residents' concerns about the distance to the next nearest post box and Weston's ever-growing population, Royal Mail confirmed that they will be replacing the post box in Weston, and that the location outside the White Lion is being considered.
I am pleased that following our collective efforts, Royal Mail have reconsidered their decision to replace the post box, and I will continue to ensure residents across Crewe and Nantwich have access to postal facilities.
Royal Mail said that the post box should be installed within 12-16 weeks.
UTC VISIT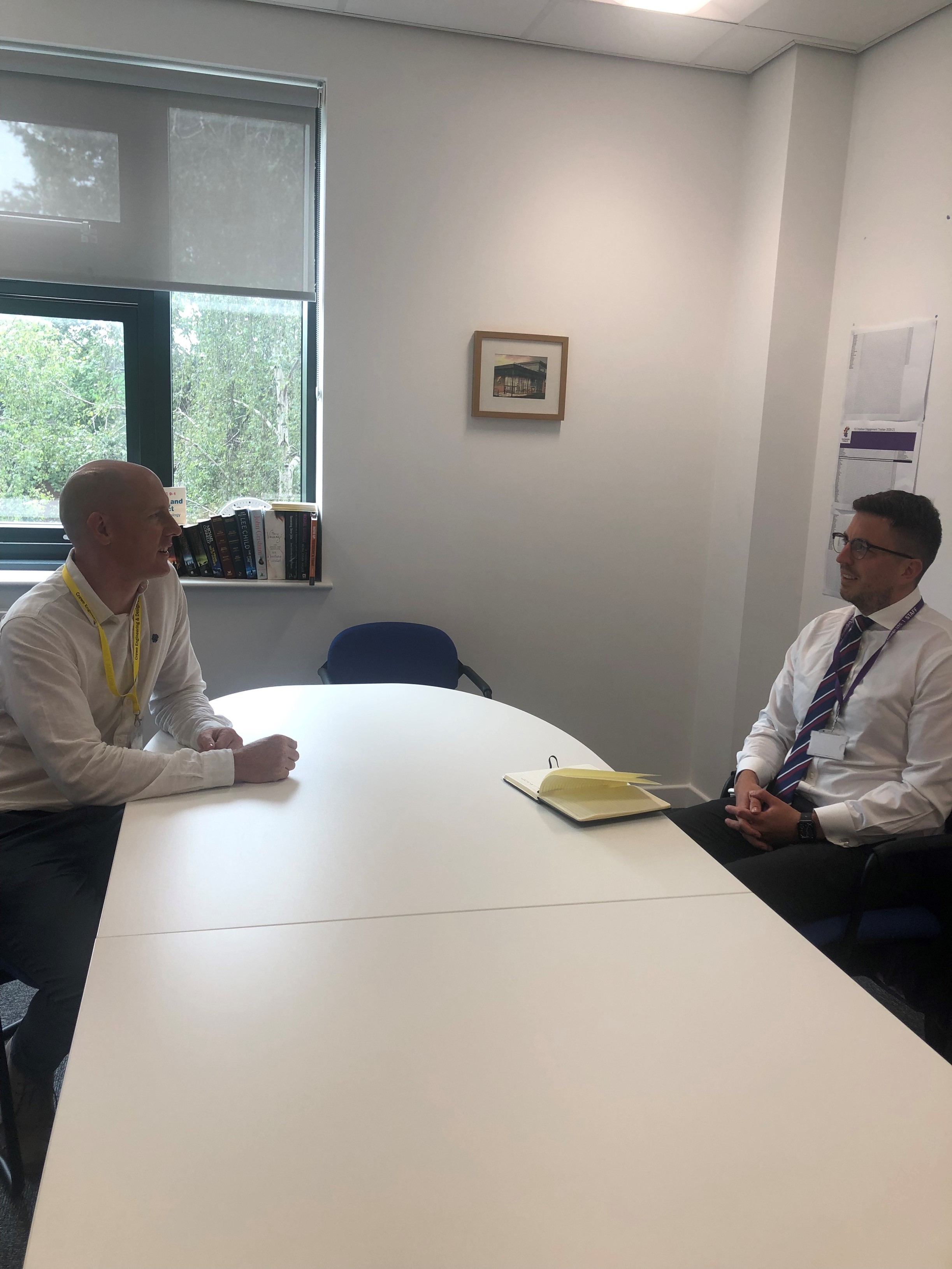 It was nice to speak to Liam McDaid, Head of Crewe Engineering and Design UTC
about how well they have coped through lockdown and the changes due to COVID. The UTC  is a 14 to 19 university technical college with a focus on engineering, design and manufacturing specialisms. The college is sponsored by Bentley Motors and other businesses.
The school were very grateful for the help from Bentley during home learning and the support provided from the Government. It was good to hear the number of students joining the school keeps on rising and I would encourage everyone to think about whether the UTC is a good option of their children. Find out more about it here:
I am due to speak to some of their students later this month to see what they like about the school and how this different choice was the right one for them. 
EDUCATION SELECT COMMITTEE REPORT - DISADVANTAGED WHITE PUPILS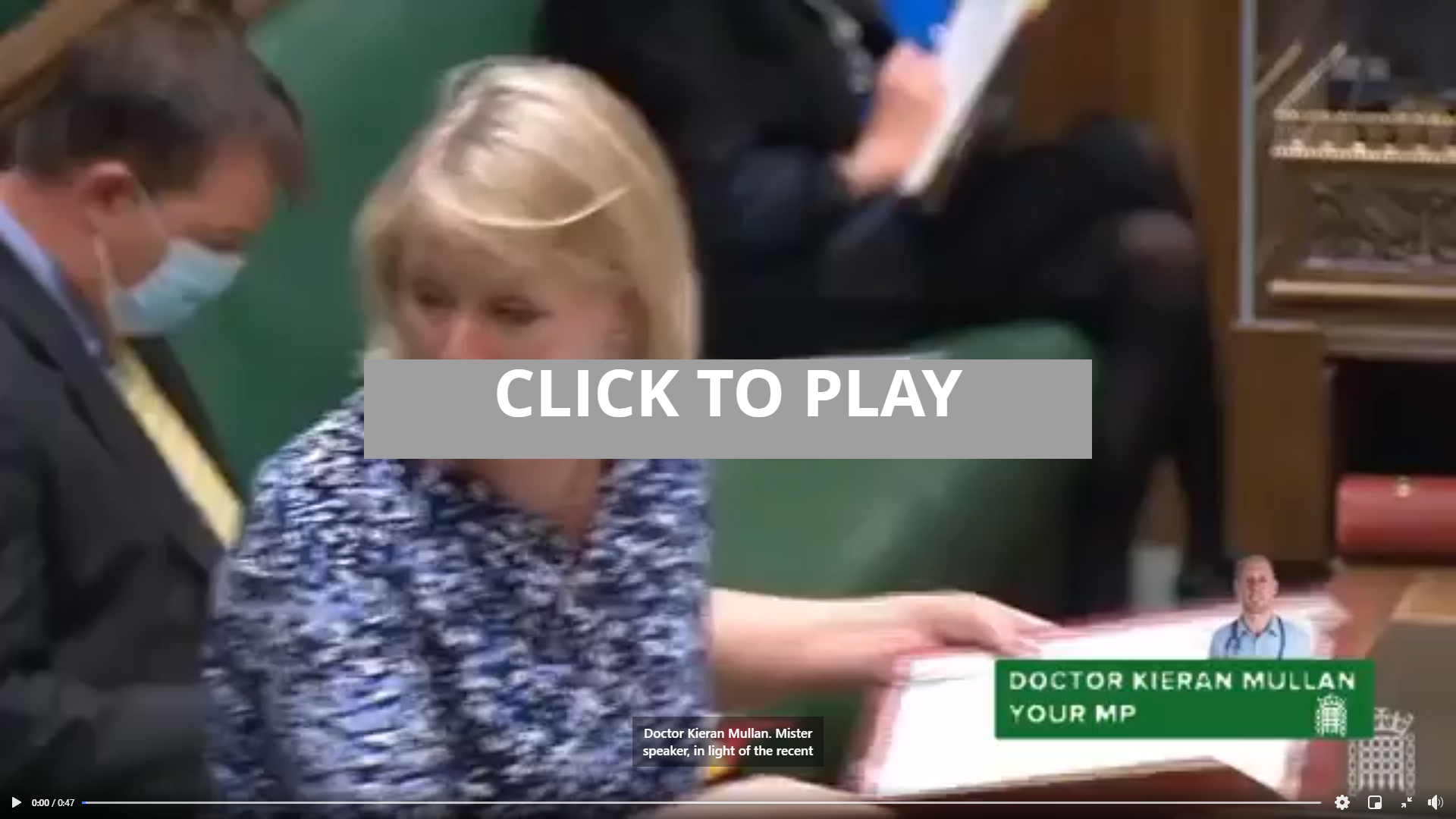 You hear a lot about disadvantage and a lot of attention is put towards helping ethnic minorities who face discrimination and other challenges in society. We also do a lot these days to encourage women and girls in lots of ways. It is absolutely right that we support different groups in society falling behind for different reasons. I fully support this type of work.
But a really important report out at the end of last month highlighted that in terms of school achievement the group that are falling furthest behind are white pupils on free school meals, boys in particular. They are doing worse than pupils from other ethnic minority groups also on free school meals.
I don't think we acknowledge and talk about that enough. I think people are afraid of talking about issues relating to race. But I know teachers in schools in my constituency will be battling these challenges all the time. We can't say it is just money for schools, because as is highlighted, ethnic minority students being taught in the same schools on the same budgets with the same economic challenges are doing better.
I think it is really important that the teams in government look at these types of issues put together specific approaches like they do for other groups. Glad to hear the Minister say the government is looking at the report carefully.
Understanding why is the first big challenge! You can read the report here:
https://committees.parliament.uk/committee/203/education-committee/news/156024/forgotten-white-workingclass-pupils-let-down-by-decades-of-neglect-mps-say
OUR NEW PLAN FOR IMMIGRATION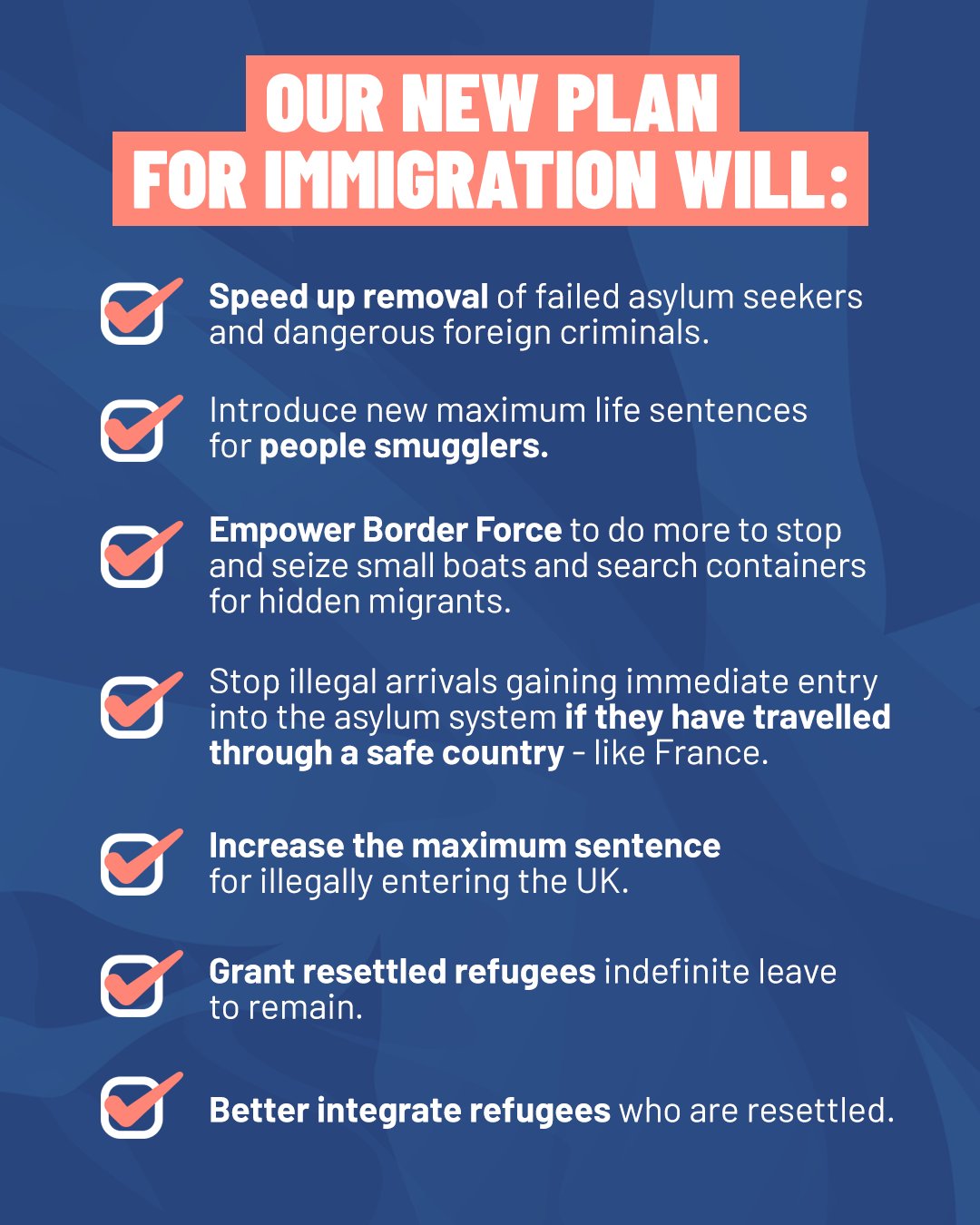 This week the Governments new Nationality and Borders Bill entered parliament, which will make it harder for those who enter the UK illegally to stay. The bill will make it a criminal offense to knowingly enter the UK without permission.
The UK has and should continue to focus on giving asylum to people who we take directly from places like refugee camps. This way we give help to the most vulnerable, not just those (often young men) most able or willing to try and get to the UK illegally. We need to stop supporting a trade in people smuggling. That is not compassionate or caring.
This will form part of the Governments plan for a firm but fair immigration policy. The public have been clear and have voted time and time again for stronger borders, and this bill will help us see this through.
.
NHS 73RD BIRTHDAY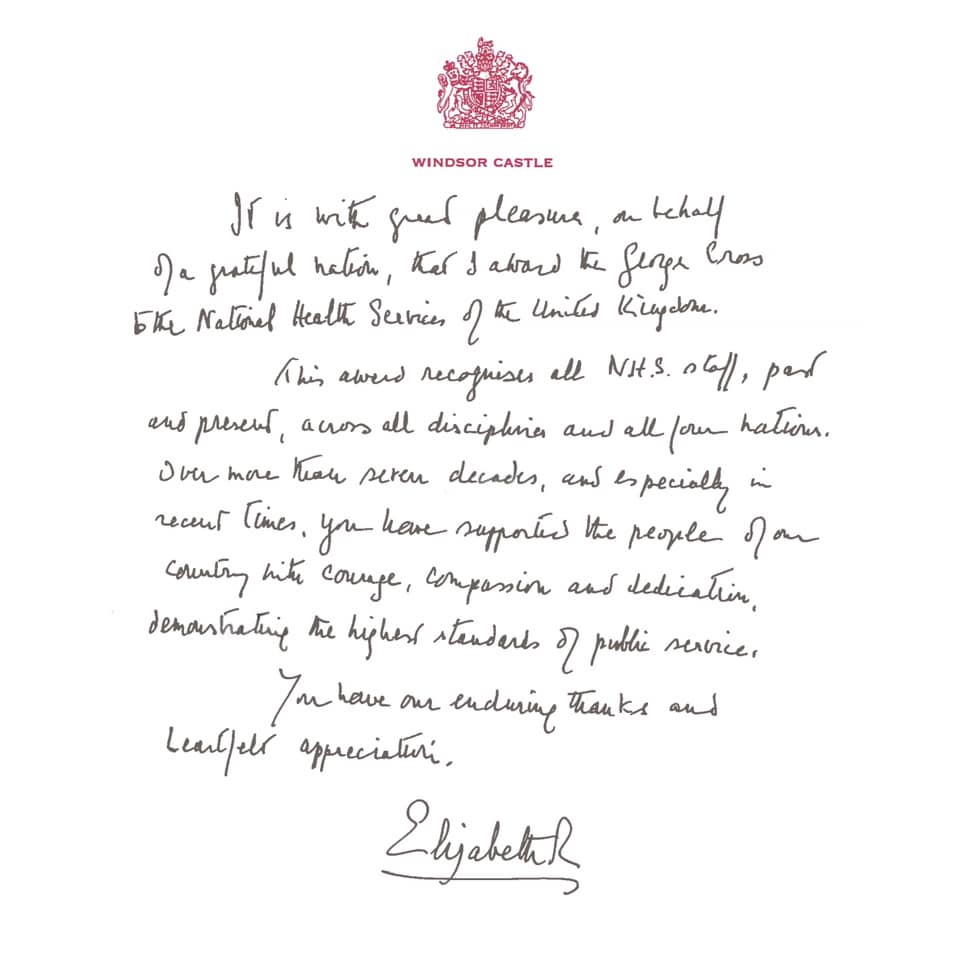 This week marked the 73rd birthday of the NHS, with its contributions being recognised by Her Majesty with the awarding of the George Cross. I thought her hand written letter was very touching. The past year and a half have made it all too clear how much rely on the important and dedicated work done by all NHS staff. Thank you for all that you have done, and continue to do. I know pay is still an important issue and I have made the case to both government and the pay review body that we need to adequately recognise the contribution made by many NHS staff in the final decision.
SHAVINGTON YOUTH CLUB
My survey regarding Shavington Youth Club is still open. Please visit the link below to have your say and help us save Shavington Youth Club.
www.tinyurl.com/shavingtonyouthclub
CULTURE RECOVERY FUND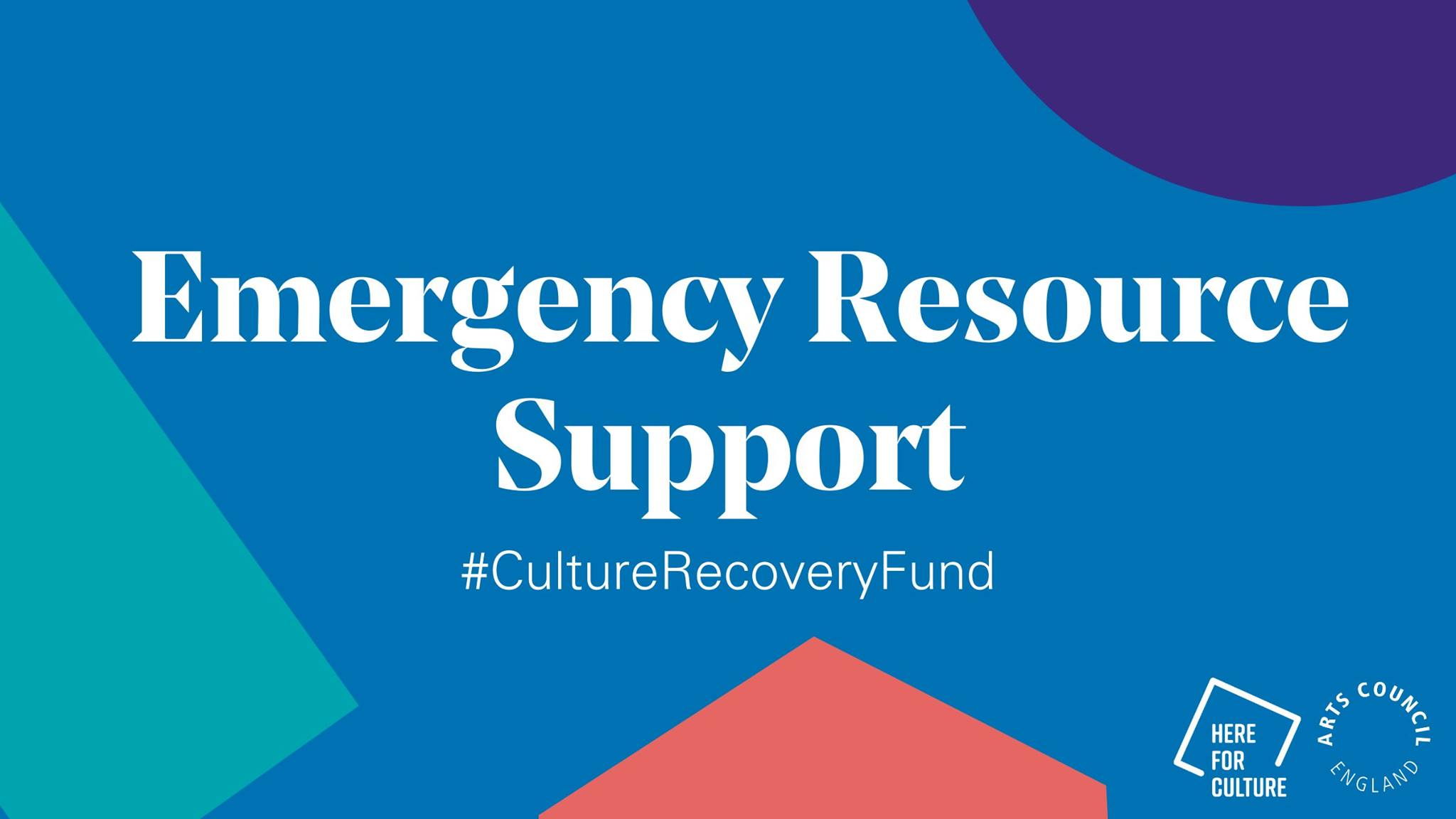 The next round of the Government's £300 Million Culture Recovery Fund will open for applications next week. Struggling cultural organisations will be able to apply for grants between £25,000 and £3 Million in emergency support. To be eligible the organisation's primary role must be to create, perform or support arts such as music, theatre, dance, combined arts, visual arts, museums, or literature. Applications open 15th July. More information is available here: https://www.artscouncil.org.uk/funding/culture-recovery-fund-emergency-…
The fund is also available for organisations, local authorities and businesses that run heritage sites, venues or attractions. This also includes places of worship as well as Organisations that manage culturally significant assets or collections, or provide significant support to the hertiage sectors. Specific guidance from the Heritage Fund is available here: https://www.heritagefund.org.uk/funding/culture-recovery-fund-emergency…
Please flag to people you know working in these sectors.
TESCO COMMUNITY GRANTS
Community Grants of up to £1,500 for local charities and organisartions are now open for applications. All good causes are eligible but they are focusing on projects supporting young people, those providing food and local causes.
Applications and more information can be found here: https://www.tescoplc.com/sustainability/taking-action/community/communi…
Please do share with anyone you know may benefit from this.
WORK EXPERIENCE - SOPHIE
As we approach the summer holidays, I will be having a number of local school pupil and university students come into my constituency office for work experience. I think it is great opportunity for young people to get a sense for the type of work we do in a busy MP's office, helping constituents with the issues they have. For this first week I have had Sophie who is a pupil at Shavington, who has written the below about here experience:
During the week in the Kieran's office, I have been able to have an insight on how much responsibility the MP has and how many local matters there are to face on a day-to-day basis. As part of my work experience, I had the chance to deal with a few cases where I completed some of my own research and drafted emails to respond with. This allowed me to experience first-hand the issues in the local area and how Kieran and his team deals with them. It was great to see how involved Kieran is with Crewe and Nantwich, as I was given the task to research events that he could attend to in his spare time, which he was very eager to do considering how busy he is. Throughout the course of my work experience, I joined meetings, helped get surveys ready for Shavington, researched into cases and generally got involved with the tasks that the whole team worked on. I was mostly pleased with how organised it was, as it made it a lot easier for me to understand as people were allocated roles depending on what the local issue was and we had planned what to do for the week through the team meeting. On my last day, I attended a meeting with Kieran at the UTC senior school, where I made notes on what was said and gave some suggestions myself. This was great to be a part of as I got to see Kieran in action as he was able to make sure everything was going smoothly at the school and be involved in what was taking place. I had a great time working for my local MP and his team, as I was always made to feel welcome and I generally looked forward to going in and working. I couldn't recommend this experience more!
TRAFFIC REPORT
The following are road closures for the week ahead as reported by Cheshire East.
Groby Road, Crewe (Between Stoneley Road and Remer Street) - Until 16th July
Bradfield Road, Crewe (Between Sheringham Drive and Underwood Lane) - Until 11th July
Main Road, Shavington (Between Osbourne Grove and Crewe Road) Until 10th July
Wrinehill Road, Wybunbury (Between Cobbs Lane and Cliff Cottage) Until 16th July
Hillfield Place, Nantwich (Between Wellington Road and Jubilee Terrance) 14th July until 23rd July