This week the UK hosted the G7 summit in Cornwall. The Government is using this opportunity to help the world fight and then build back better from coronavirus and create a greener, more prosperous future. Announcements from this week include global tech tax reform, ensuring the worlds largest companies pay their fair share and an agreement to halt biodiversity loss by the end of 2030.
Locally we are unfortuantely seeing a rise in Coronavirus cases. This is a live issue currently and enhanced support measures are being looked at for the borough focused on making it even easier to get a test.I would expect the Government to follow the expert advice on whether these are necessary or not. In light of this I would continue to encorage everyone to book a free Lateral Flow Test, whether you are symptomatic or not. That way you can be sure whether you have the virus or not, and prevent transmission. We may be encouraged to hold off on social contact a little, but ultimately the rules will stay the same so you don't need to cancel any plans.
This weekend they will also be looking at the data to decide about delaying the upcoming Stage 4 lockdown lifting. The decision to do so would need to be backed by good evidence. We are vaccinating rapidly. The new variant seems to need people to have had 2 doses to really benefit. So I would probably support a few extra weeks to top up how many people have had 2 doses. But at some point we need to learn to live with the virus when vaccines have protected most of the population and can stop the NHS being overwhelmed.
There has been some complaints from Labour about vaccines locally. I want to reassure people I check our figures every week. Our vaccination rates are roughly in line or ahead of the national average. Everywhere would like more vaccines. I have found sometime you need to check the website a few times to get a local slot but I managed very easily locally. If you really struggle let me know.
 Have a great weekend,
FOREIGN AID FUNDING CUT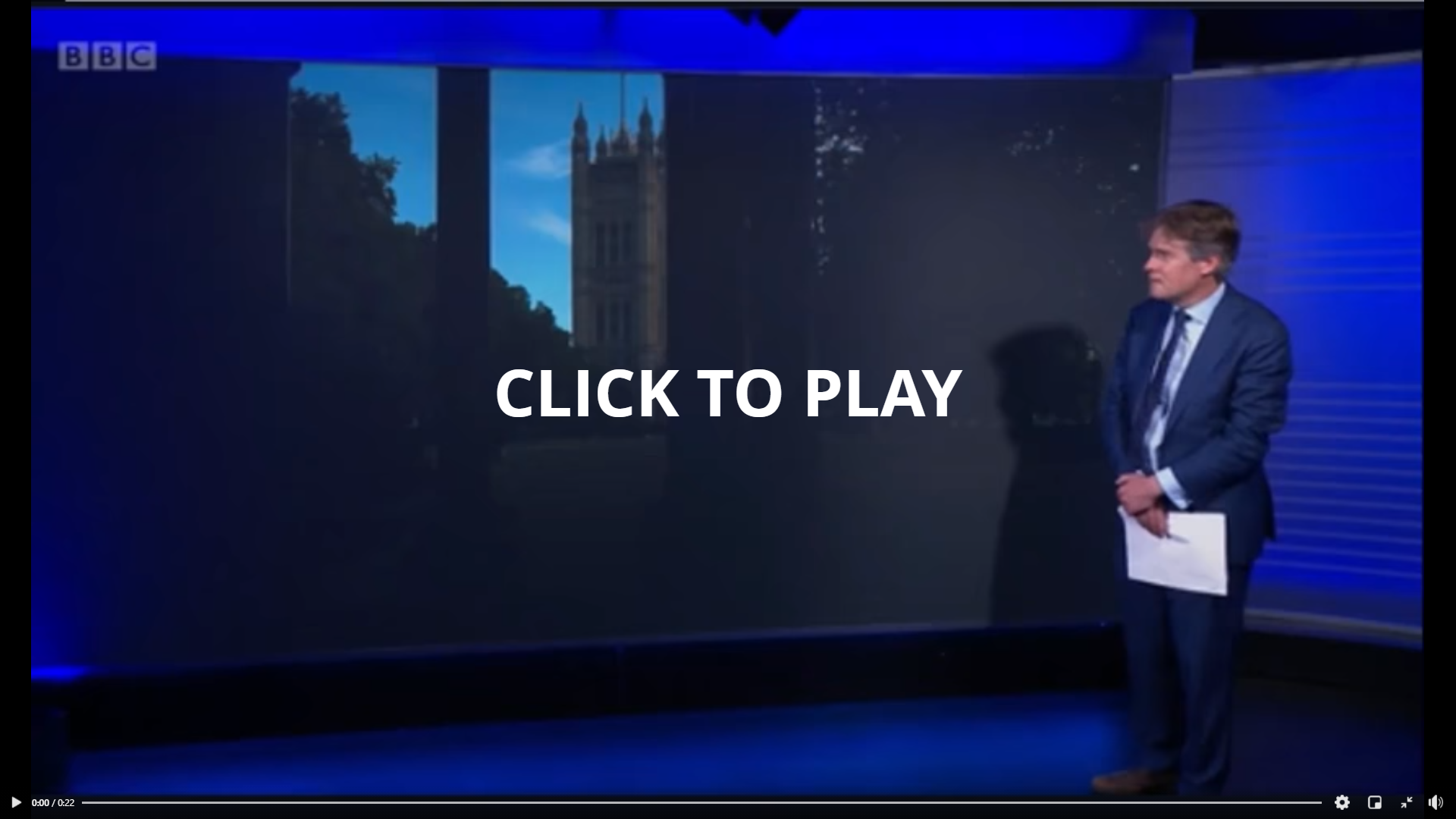 Was glad to appear on Newsnight to try and give some balance to the debate to the cut on foreign aid spending. We are going from spending 0.7% of our income to 0.5%. Some of the discussion of this would make you think we were falling behind the rest of the world.
Actually, even with this cut, we are in the Top 3 of the G7 and Top 10 globally! That is UK taxpayers continuing to lead most of the rest of the world and we should not be making out it is anything other than that.
Campaign for more if you would prefer that, don't do down what remains a huge contribution.
CREWE YOUNG TRADERS MARKET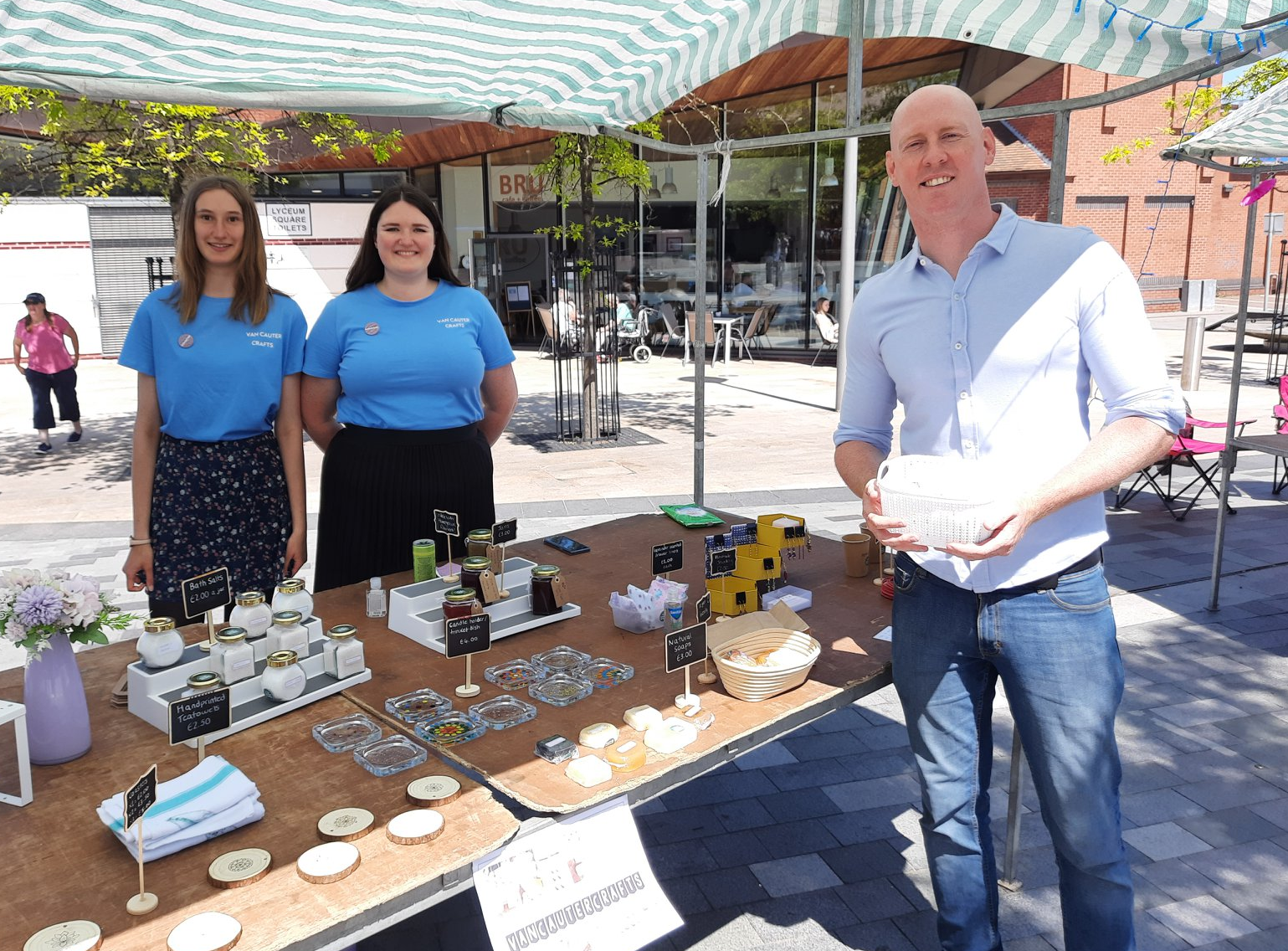 Fantastic to see so many talented and enterprising young people at the market from Crewe & Nantwich today!
Hannah from Nantwich launched Sweet Pea's in 2018 and now supplies traders in Crewe Market Hall and places in Nantwich as well as doing her own custom cakes!
Abi's Hive is run by talented Crewe resident Abi who is a talented artist who does pet portraits among many other things!
Finally Kitty from Nantwich started her business Vancautercrafts during lockdown making handmade home and bath products with help from her sister Zoe! What a great team.
Chloe-Mairead setup foreign language tutoring company CMD Tutoring just across the border in Eddisbury but has done some fantastic fundraising for Motherwell Cheshire Registered Charity 1173554 based in Crewe.
Best of luck to them all with their businesses! Check them all out!
CREWE ALLEY WAYS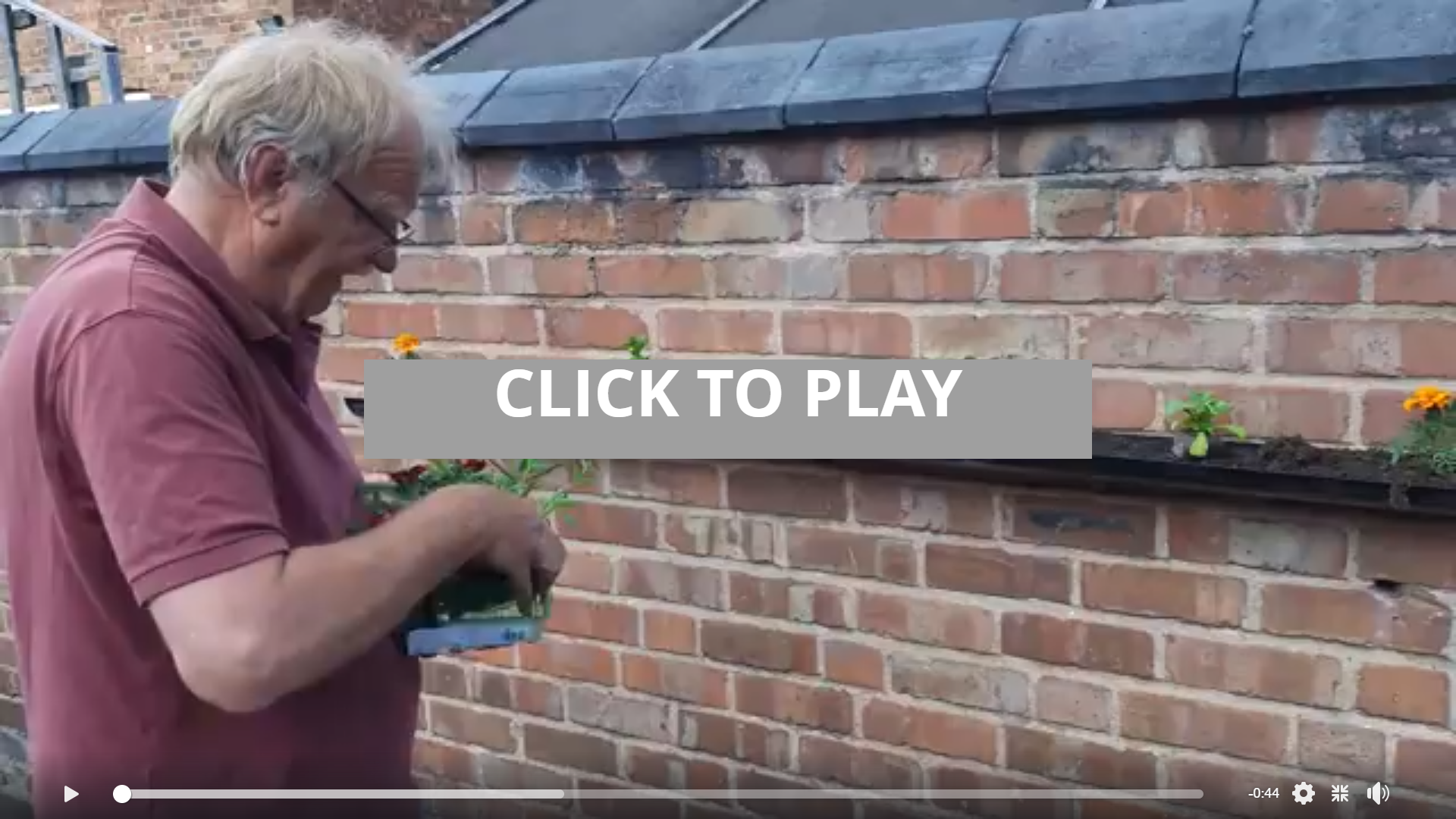 Another great session this week in amazing sunshine! Delighted to be joined by Nicola from GoodGym Crewe and Rick and his family from ctc healthcare who is also on the Crewe Town Board.
More flowers put up and residents kids helping us with the clean up! Thanks again to Gary and Crewe Residents Against Fly-Tipping and 'Grot Spots' and David and the team from Crewe Clean Team.
Thanks to ANSA for taking away the rubbish.
As always, let me know if you want to help or are interested in being a future alleyway we help get ship shape! kieran.mullan.mp@parliament.uk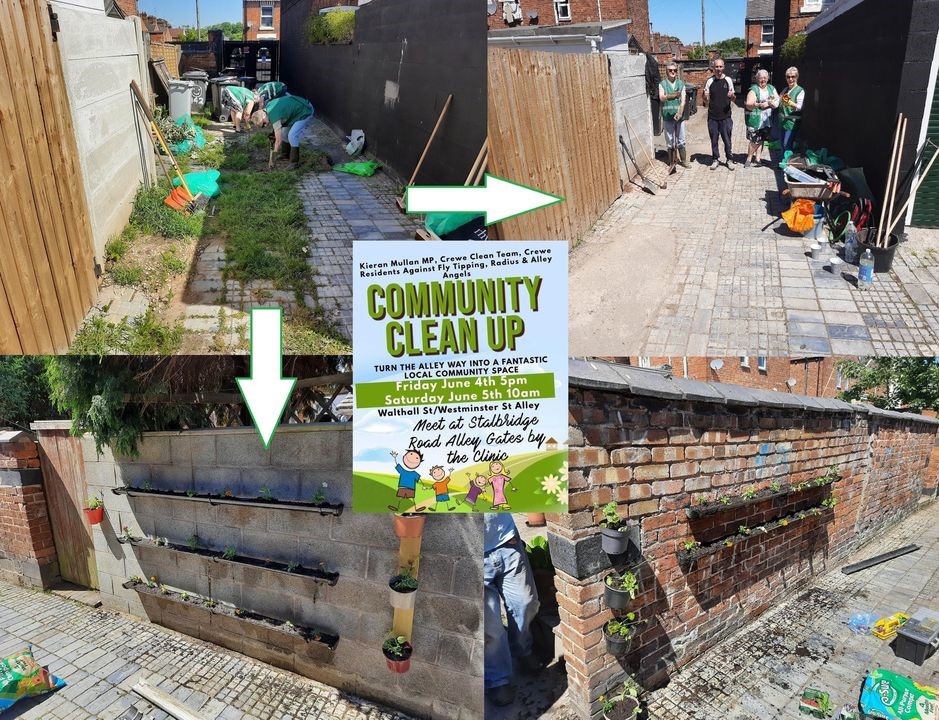 CARERS WEEK - CARERS AWARD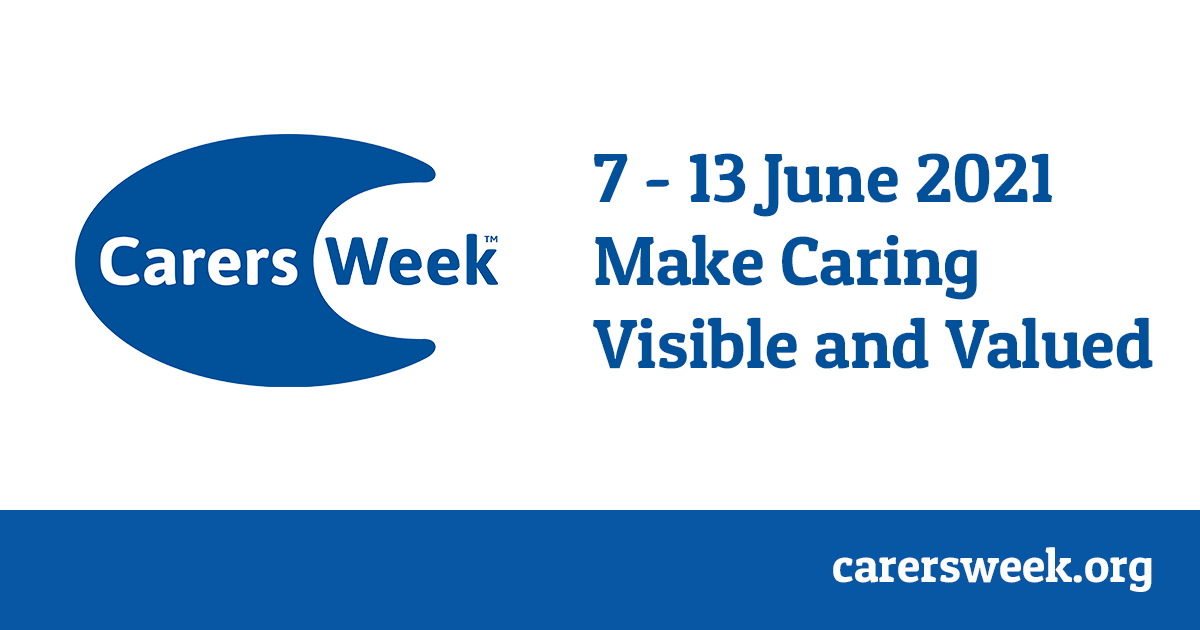 This week is Carers Week when we show our appreciation social care workers and unpaid carers assist those most in need.
Do you know a Care Worker who goes the extra mile and deserves recognition? Why not nominate them for the new Gold or Silver award for Care Workers? Full details and the application form can be found here: https://www.gov.uk/government/news/new-award-to-recognise-exceptional-p…
We are also lucky to have Cheshire East Carers' Hub in our area, who are a great organisation doing amazing work supporting local carers.
SCHOOL - SPORTS CLUBS PROJECT
Due to the pandemic, pupils have missed out on a lot of school time over the last year. While it is important that students catch up on their academic studies, we must not neglect the amount of physical education they have also missed out on.
Over the past few months, I have been working with local sports clubs and schools on a project in which we will pair clubs and schools so that pupil can get high quality, sports lessons. Coaches from local clubs will go into schools and work alongside the staff to provide the children with fun, and engaging lessons which will hopefully encourage them to take up sports in their free time as well.
We currently have a number of local clubs and schools showing an interest in this project, but more are welcome. Are you a member of a local sports club who have the capacity the help with this and would like the opportunity to perhaps inspire a new generation to tke up your sport? Or a teacher at a school who would like to see local clubs come and teach your pupil? Get in touch with me and my team at kieran.mullan.mp@parliament.uk who will be all too happy to help.
If you are a parent of a child in a local school and would like to see this project help your child, why not ask the school to get in touch with me and we will hopefully be able to work something out with them too.
BANNING LIVE EXPORT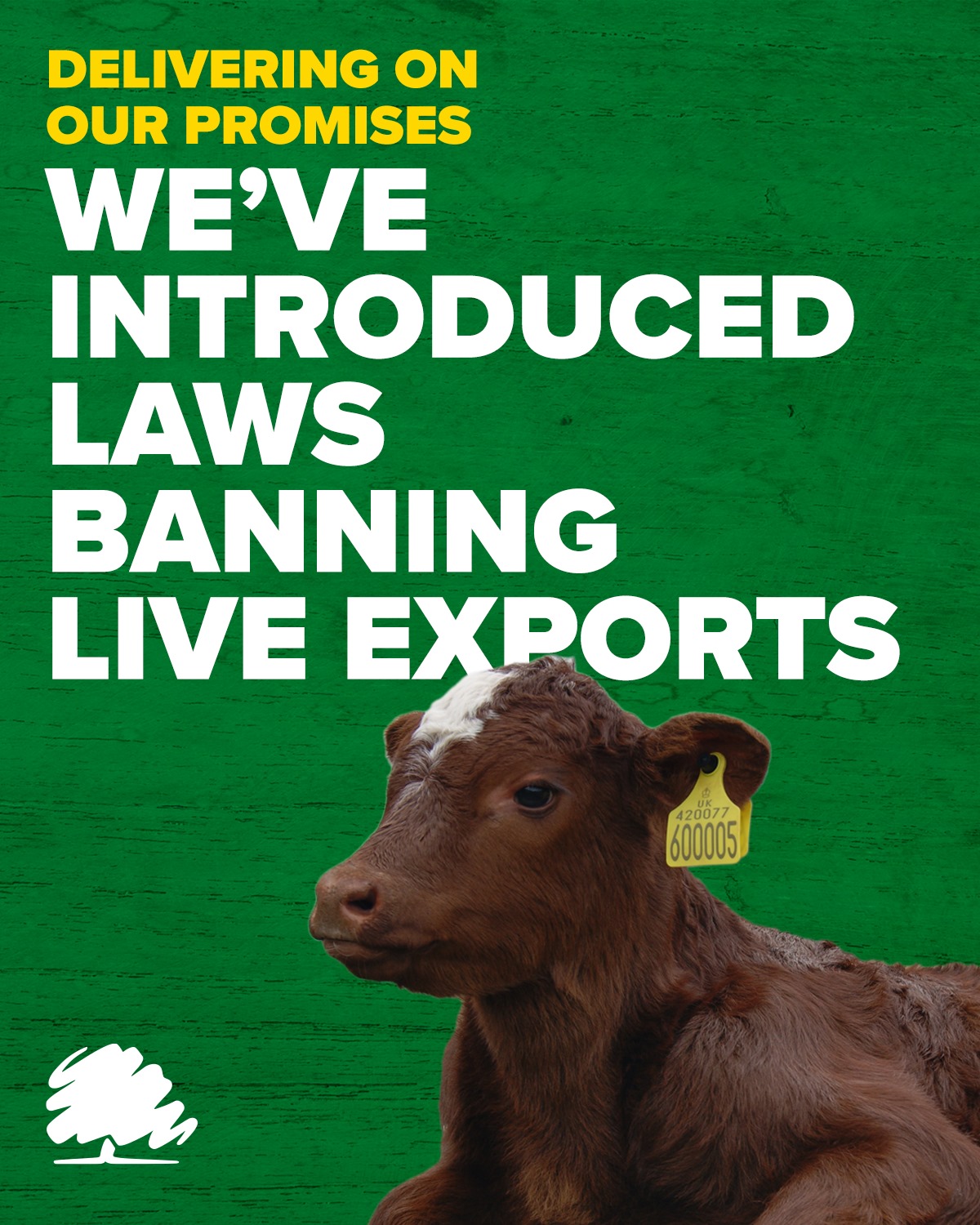 The Government is doing more to protect the Welfare of pets, livestock and wild animals. For example we are fulfilling our manifesto commitment by banning live export, making us the first country in Europe to do so.
Our animal welfare laws have always been among the strongest in the world. Now that we have left the EU, we can go further to protect and uphold the welfare of animals.
TRAFFIC REPORT
The following are road closures for the week ahead as reported by Cheshire East.
Groby Road, Crewe (Beween Remer Street and Stoneley Road) - Until 16th July
Dunwoody Way, Crewe - 16th June until 19th June
Rope Lane Bridge, Crewe - 14th June until 19th June
Wrinehill Road (Between Cobbs Lane and Cliff Cottage) - Until 30th June
Audlem Road (Between Park Lane and Second Dig Lane) - 17th June until 22nd June