Welcome to this weeks newsletter. 
This weekend we are launching the Crewe Alley Ways Project, a volunteer led event, supported by Radius Payment Solutions, to begin to get the alley ways in Crewe back to community spaces residents can use. We had our first action day today and the response was fantastic! Residents pitched in alongside Crewe Clean Team, Crewe Residents Against Fly Tipping and Anfield Alley Angels who visited to help.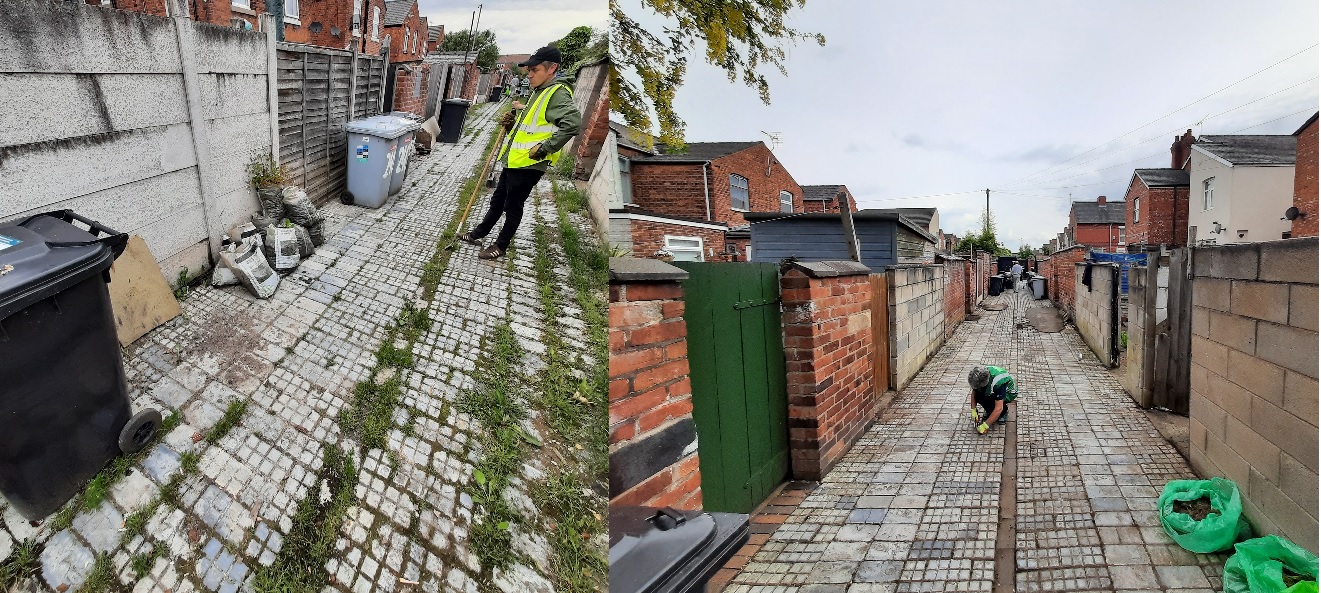 Thank you to all who are already involved with this postive project and do get in touch if you wish to get involved too. We are out again tomorrow (Saturday) at 12pm, the alleyway between Westminster Street and Walthall Street. But let me know any other time you want to come.
The UK's vaccine program opened up to those 30 and older. If you are now eligible to get your vaccine, I would encourage you to do so as soon as possible. It has already done wonders, protecting those most vulnerable and allowing us to ease restrictions, and get back closer to normal.
Next week is National Volunteer's week, where we recognise the amazing work done by those who give up their time to help others. I know from the work I do as the MP that Crewe and Nantwich is full of organisations and individuals who make a massive difference to people's lives.
Are you aware of a local volunteer who has gone the extra mile, giving up their time to help others? I have created a certificate that can be awarded to them to show our appreciation for all they do. Feel free to get in email to recommend someone who deserve one at kieran.mullan.mp@parliament.uk.
Have a great weekend.
ROADMAP CAMPAIGN VISITS 
Great fun at the weekend visiting more local independent businesses striving to make it through lockdown and now welcoming customers back! Support your local high streets!
Nantwich Bookshop and Coffee Lounge. A local institution on the high street and back to indoor hospitality!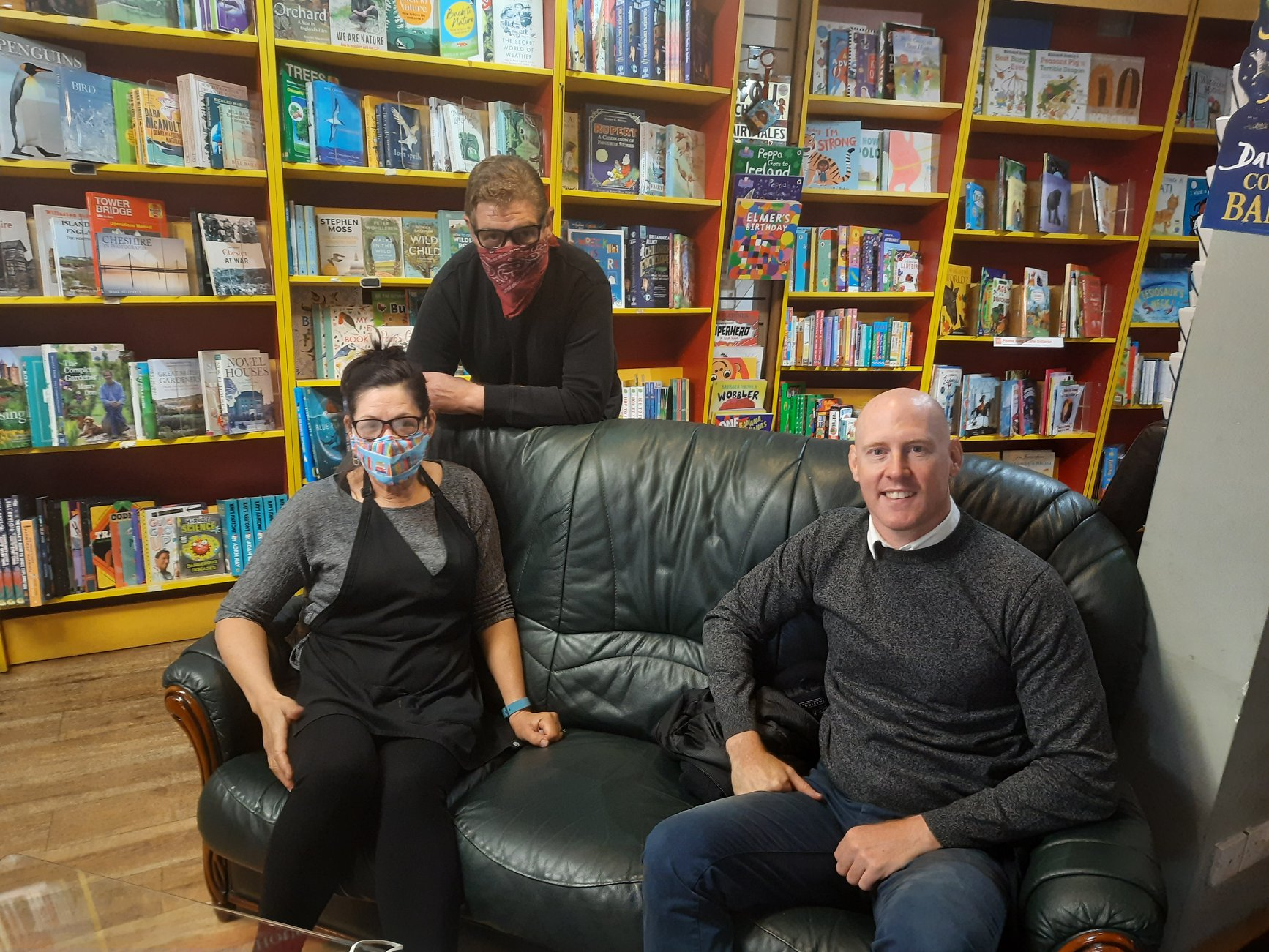 The Nantwich Fitness Studio which is literally bouncing people out of their lockdown blues! A new business and it takes real courage to start up any business, especially right now!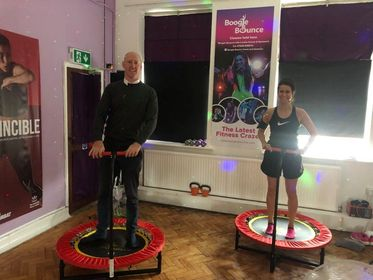 Madison Spa which is pampering people and there are plenty of people that deserve it right now! If you aren't having a foreign holiday this year then what better way to support your local economy and still get that relaxation?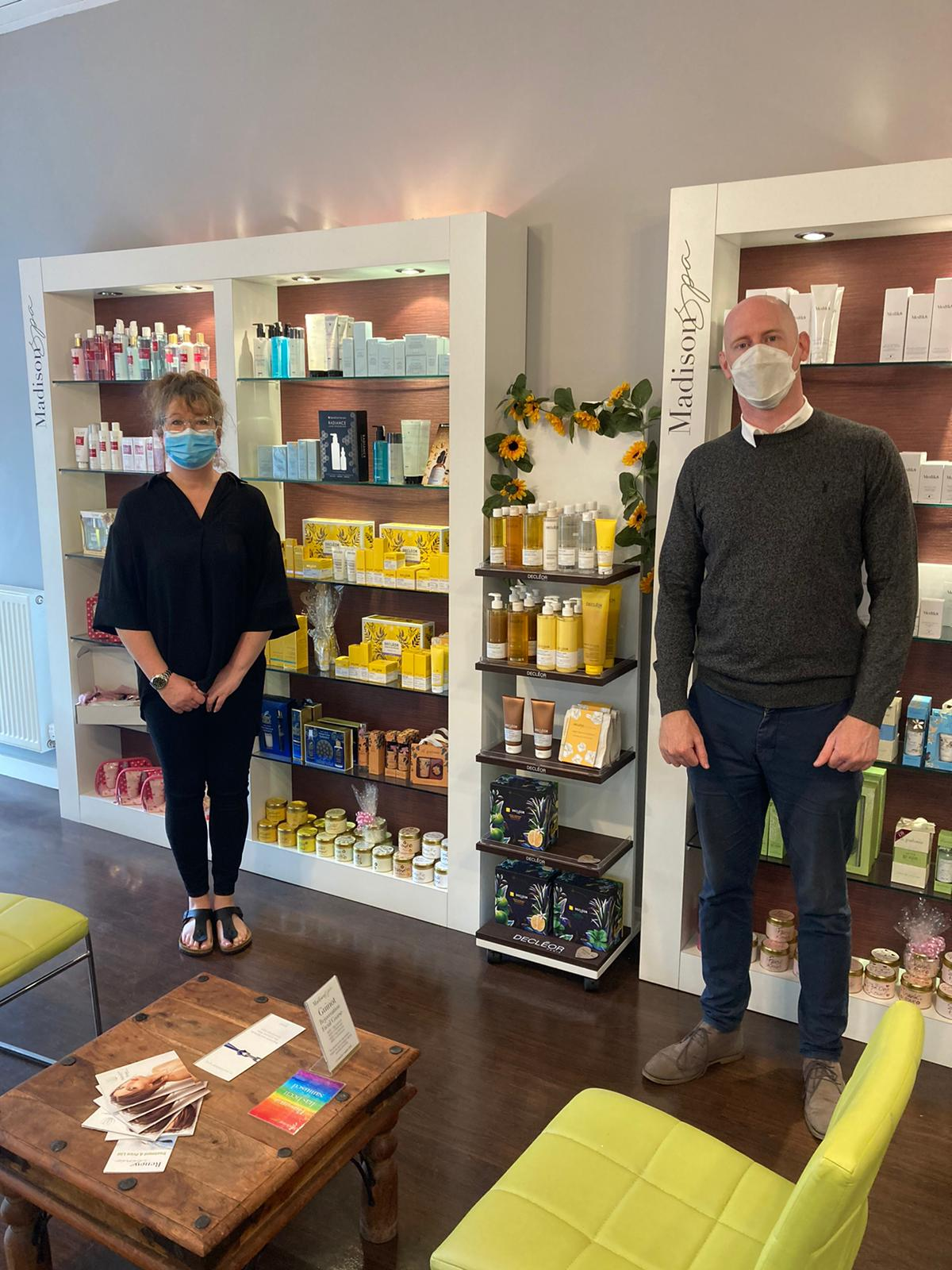 Got all the way round with one shirt collar in and one out. Must have popped out when I was bouncing....
NATIONAL EPILEPSY WEEK
This week is #NationalEpilepsyWeek and this year's theme is #BeyondCovid. This week, the APPG for Epilepsy held a meeting, unfortunately, I was in a committee meeting so I couldn't attend however one of my members of staff was able to attend on my behalf.
The meeting was dedicated to raising awareness of epilepsy risks and addressing the issue of epilepsy deaths, such as Sudden Unexpected Death in Epilepsy (SUDEP). One of my constituents who suffers with epilepsy was on the call, she spoke about her personal struggles of suffering with epilepsy and the affect that this has had on her mental health.
Regular readers may remember that I have worked with Wendy Shaw from the Jon shaw foundation to raise awareness of SUDEP locally.
Epilepsy can a major impact on a person's quality of everyday life and be a real struggle to live with. Sudden unexplained death in epilepsy (SUDEP) has affected so many people and families in the UK and I am pleased that action is being taken to raise awareness of this important issue.
Find out more about epilepsy safety and managing risks: https://sudep.org/epilepsy-and-risk
TIMES RADIO
On Wednesday I appeared on the MP Panel for an hour on Times Radio to discuss the big news stories of the week and Thursday's front pages. Take a listen!
VACCINE FOR OVER 30'S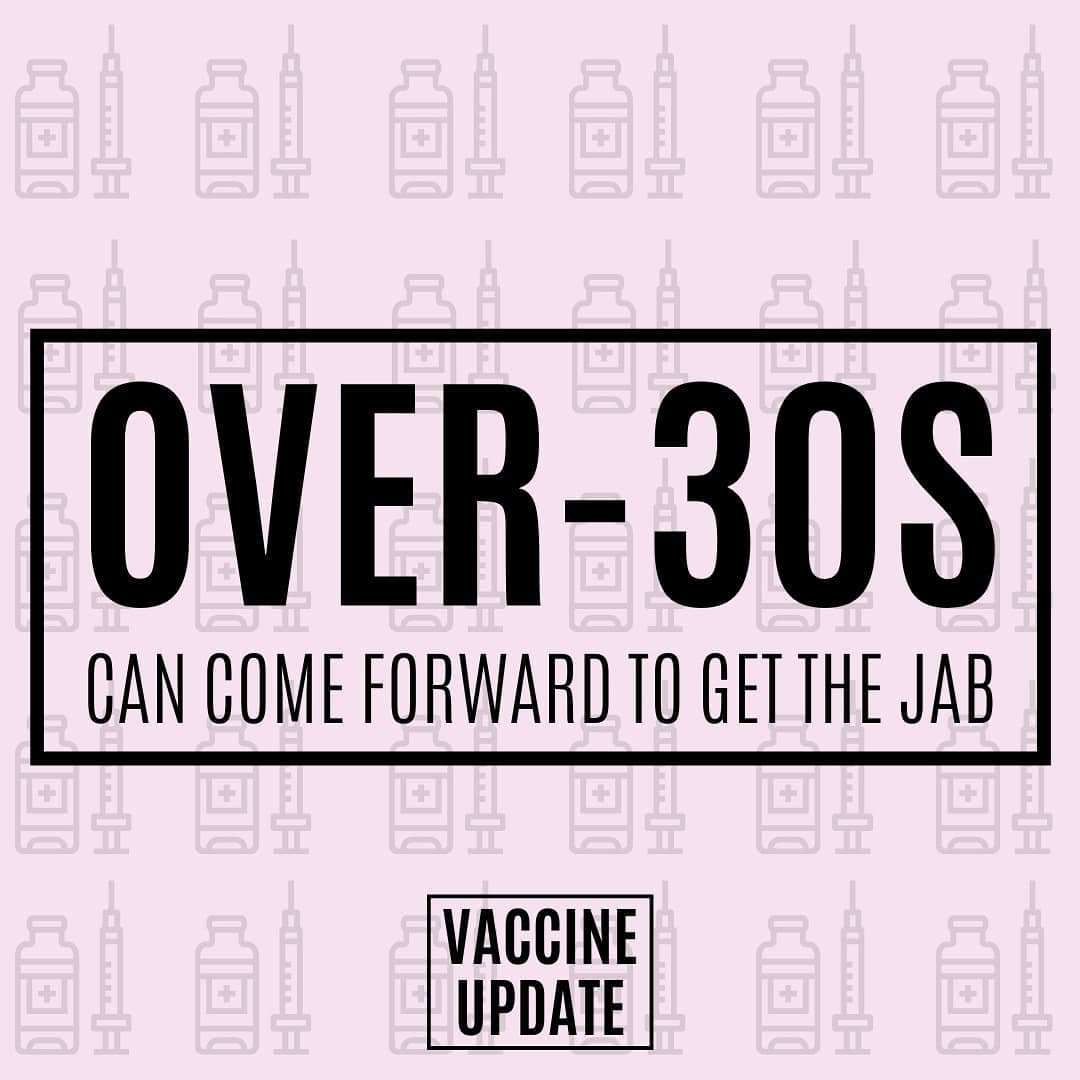 This week the UK's vaccine program opened up to everyone over 30 years old. If you are now eligible make sure you head over to the link below, and book your appointment as soon as possible. Book your appointment here: https://www.nhs.uk/conditions/coronavirus-covid-19/coronavirus-vaccinat…
WOMEN'S HEALTH STRATEGY - HAVE YOUR SAY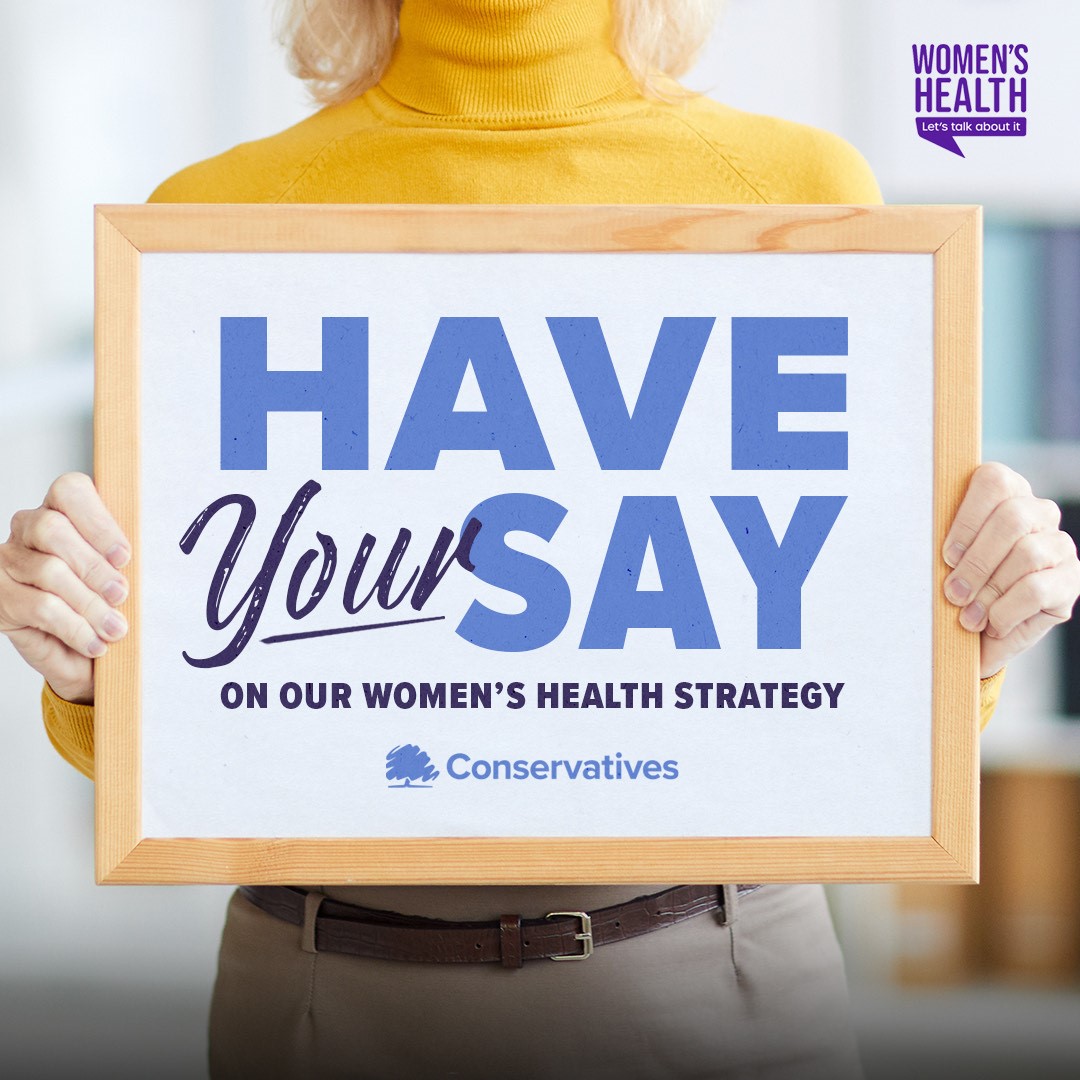 Today is International Day of Women's Health and to mark it the Government are calling for evidence from Women across England to assist with its Women's Health Strategy.
This consultation closes on 13th June, so make sure you have your say! You can respond to this via the link in the comments.
 
TRAFFIC REPORT
The following are road closures for the week ahead as reported by Cheshire East.
Flowers Lane, Crewe – Until 30th May
Holland Street, Crewe – 1st June until 6th June
Ruskin Road, Crewe (Between A534 and Lunt Avenue) - 1st June until 3rd June
Holmshaw lane (Between Crewe Road and Barnsfield Farm) - Until 31st May
Wrinehill Road (Between Cobbs Lane and Cliff Cottage) – Until 30th June
Newcastle Road, Nantwich – 3rd May