Welcome to this week's newsletter.
On Tuesday, I appeared on BBC Radio Stoke to talk about how I think our justice system needs to be improved. They interviewed the mother of Joshua Spender, who powerfully describes how she feels let down by the sentence handed out to her son's killer. Too often, the justice systems does not work for families like Joshua's, so I will continue to push to toughen sentences.
Last weekend, at Queen's Park an event was held to mark Armed Forces Day. It was a great couple of days with activities for all the family. I particularly enjoyed meeting and chatting with local D-Day Veteran, Bernard Morgan.
The annual Worm Charming Championships also returned to Nantwich last weekend. Despite the bad weather, it was still a wonderful afternoon! Thank you to all the staff at Willaston Primary for making this possible.
I had a very interesting Q&A session with students from Shavington Academy, ahead of a visit to Parliament. I always enjoy speaking to young people about the issues that affect them, so do let me know if you are from a school and would like me to come along to speak to your pupils.
Cheshire East Council are appealing to residents who have unused medical equipment that is still lying around the house to come forward to return them so that it can be used again. If you have anything that you no longer need, please give them a ring on  01606 655 560 .
You'll find an update below on the closure of Middlewich Road following a meeting with Cheshire East and the local parish council. There has been some confusion as to how long the different closures are going on for which we cleared up at the meeting. 
Finally, the team from the Nantwich Food Festival are looking to recruit volunteers for their event in September. They have organised an event for potential volunteers on July 12th at 7pm at the Red Cow Pub, Beam Street. Why not go along if you are interested in helping out?
Have a great weekend.

BBC Radio Stoke - Tougher Sentencing 
Shavington Academy Q&A Session
Worm Charming Championships
Armed Forces Day
Hopes and Beams
Unused Medical Equipment 
New Laws Come Into Effect
Nantwich Food Festival Volunteers Evening
Middlewich Road Closure Update
Traffic Report
­
BBC Radio Stoke - Tougher Sentencing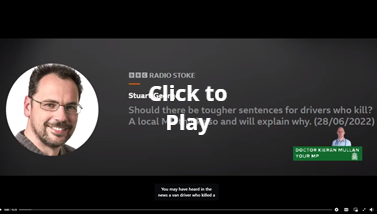 Earlier this week, I appeared on BBC Radio Stoke to talk about my views on how we need to improve our justice system. You might have seen the recent coverage of the tragic case of Joshua Spender who was killed by a dangerous driver. I worked with Joshua's Mum who is included in this interview to try and appeal the sentence the perpetrator received.
Joshua's mother powerfully describe how she feels having to live with the consequences of her son's death for the rest of her life, all while his killer will be likely be free in a few years.  
Too often our justice system does not deliver justice for families like Joshua's. Thats why I will be continuing to push for a tougher justice system that will give victims and their families the justice they deserve.
At the end of the interview, we also discussed doctors pay, and some demands out there for a 30% pay rise. While I would love to see doctors and nurses paid more (and I expect they will get a pay rise) it is important to remember that NHS spending comes from taxpayers, and already £1 in every £5 the Government spends goes on the NHS so we must be realistic. The Government priority is training and hiring more and more doctors and nurses, and whilst of course people want pay rises in my experience this will do more to tackle things that are important to NHS staff like staffing vacancies and work life balance.
With 30,00 more nurses in the NHS we are well over halfway towards meeting the government's commitment of having 50,000 extra nurses by March 2024 and we have 4,800 more doctors than there were even just two years ago. 
Shavington Academy Q&A Session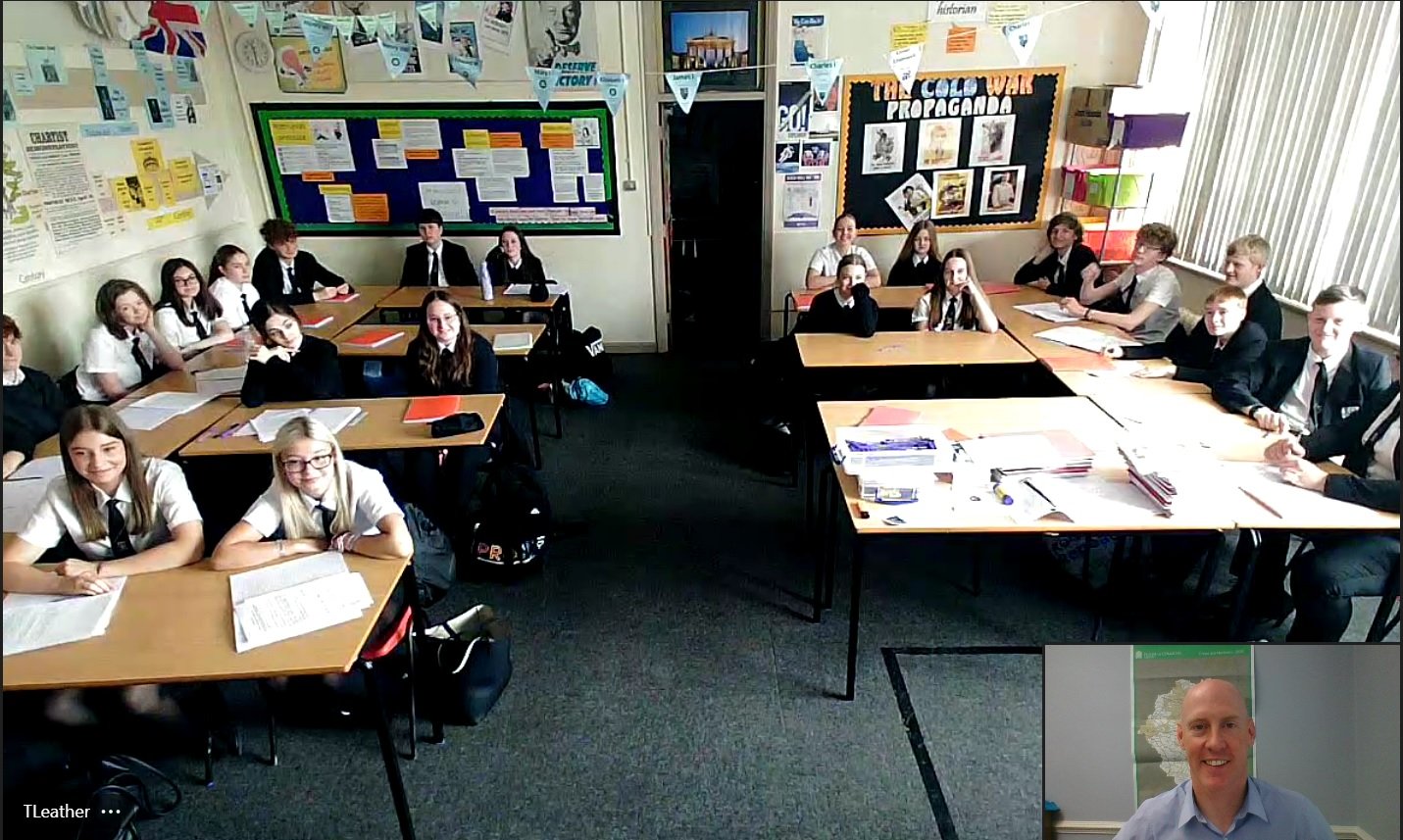 I had a great Q&A session with the Citizenship students at Shavington Academy ahead of their visit to Parliament this week. They had a set of thoughtful and challenging questions! I am very passionate about normalising politicians. I want to demonstrate that politics is a living breathing thing to students, and help make it clear that politics is something for everybody (which took me years to learn!). 
I am always happy to visit and speak with local school students, so do let me know if you work in a school that would like me to come for a session.
Worm Charming Championships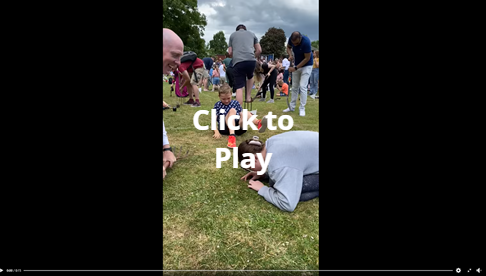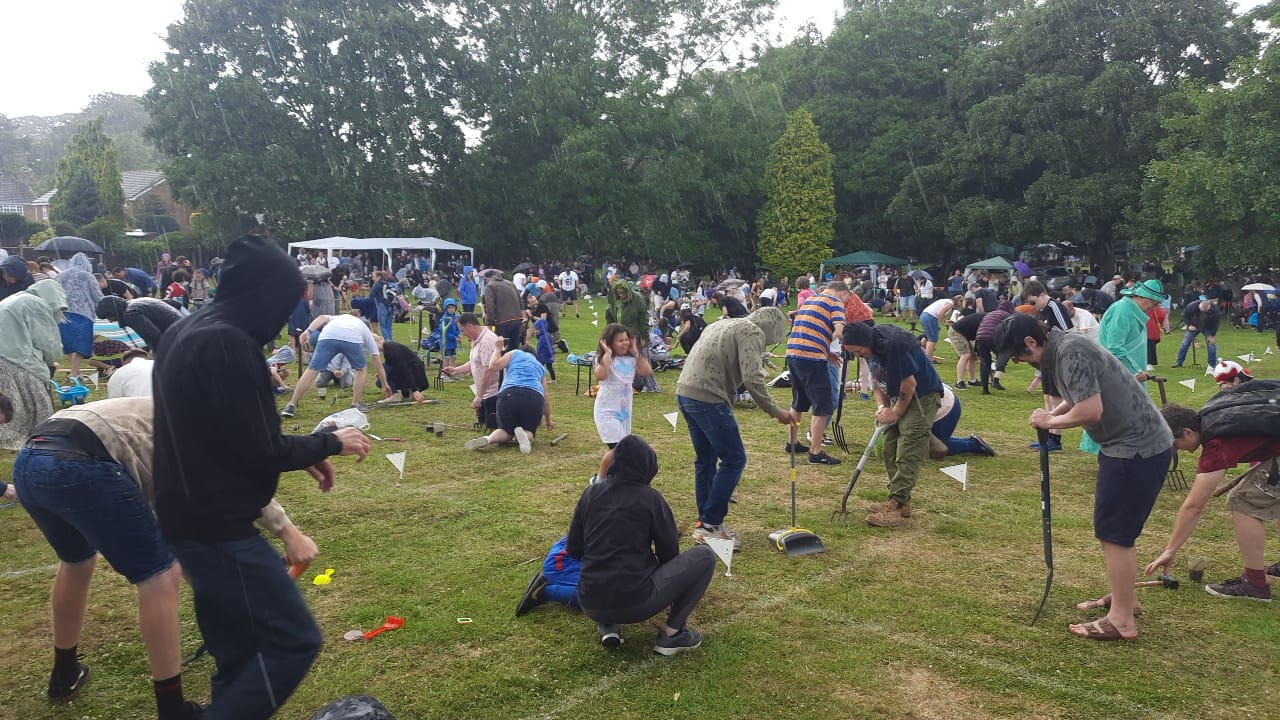 It was amazing to officially open the World Worm Charming Championships 2022! This unique competition has been running for more than 40 years raising money for Willaston Primary Academy . The record is 597 worms charmed in 2009 by 10 year old Willaston resident Sophie.
The weather welcomed the competition back with a hail storm half way through! Huge thanks to all the school staff, volunteers and parents who deliver this with the worm charming team!
Armed Forces Day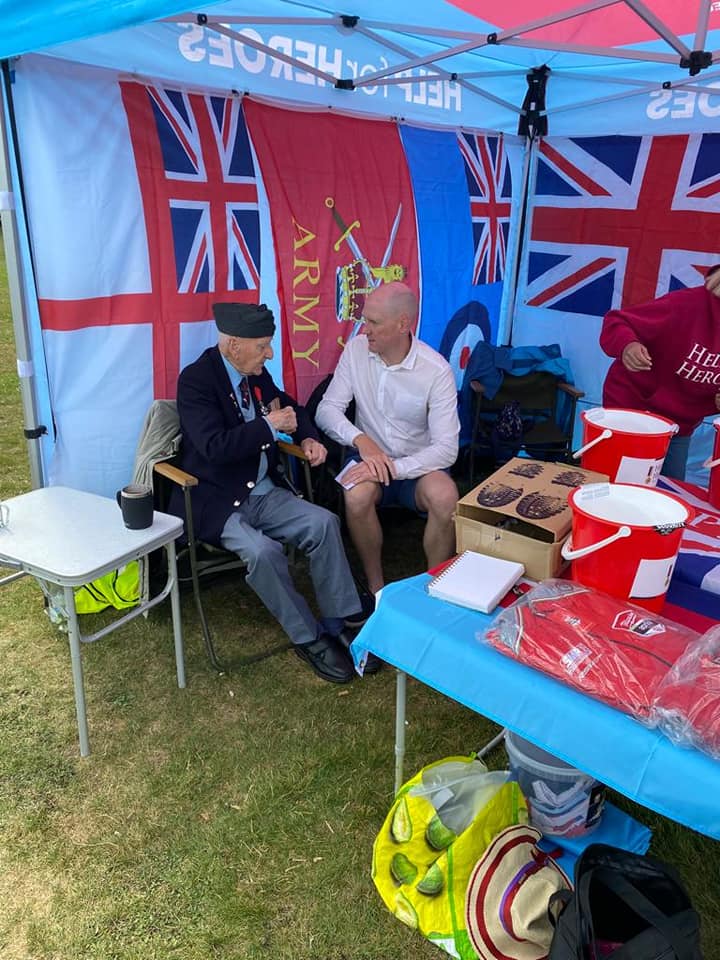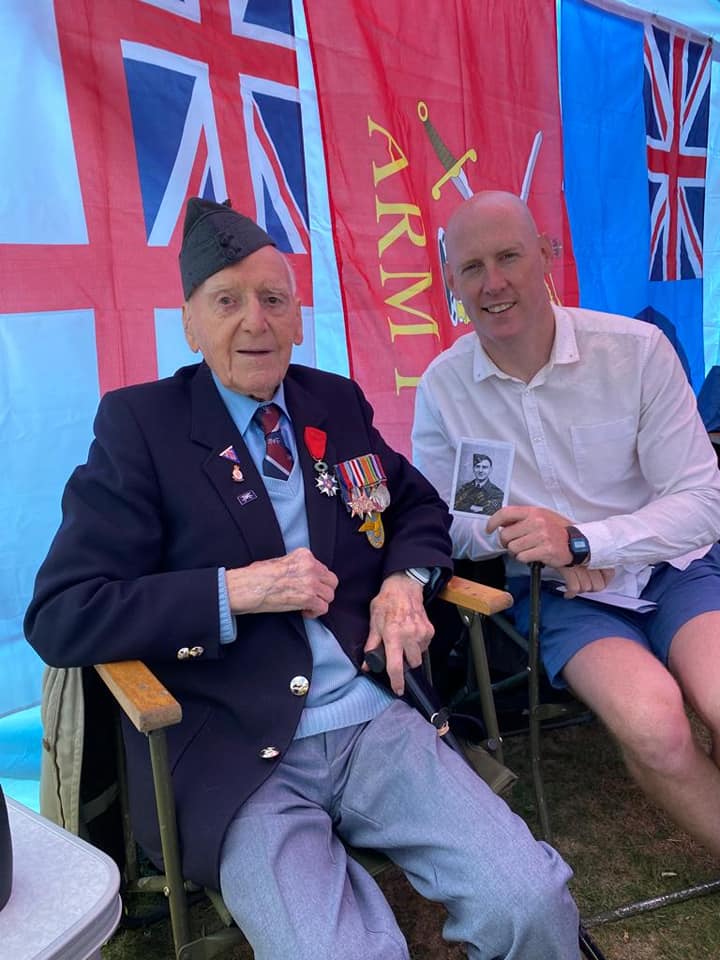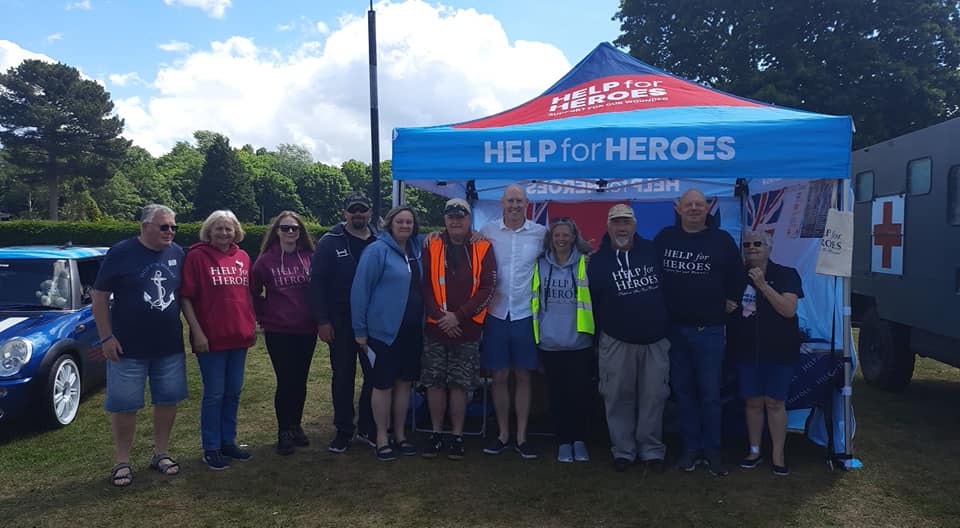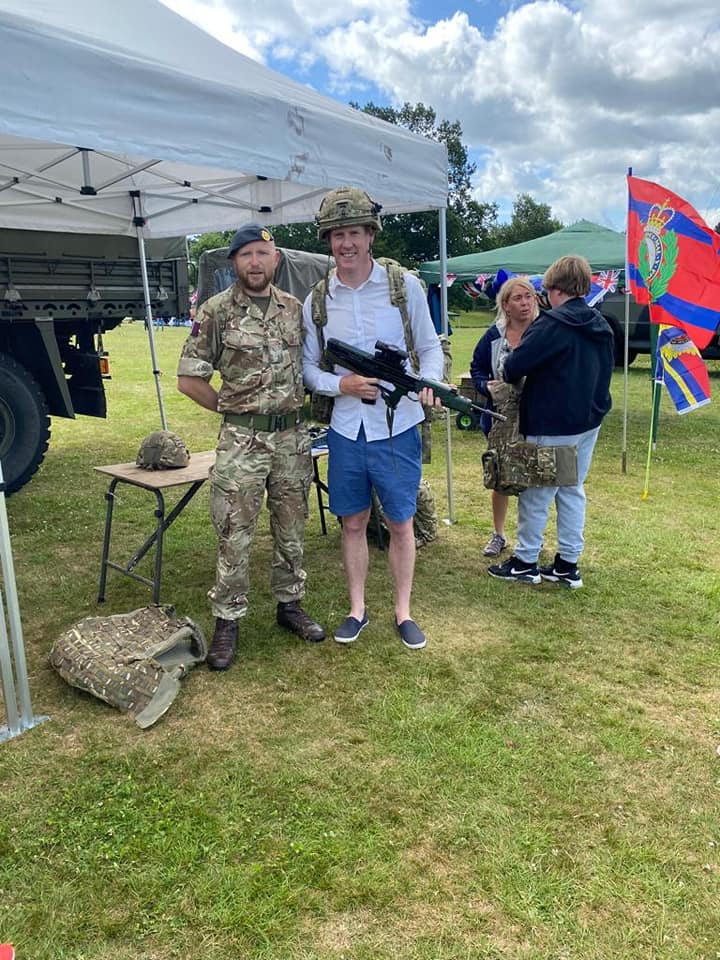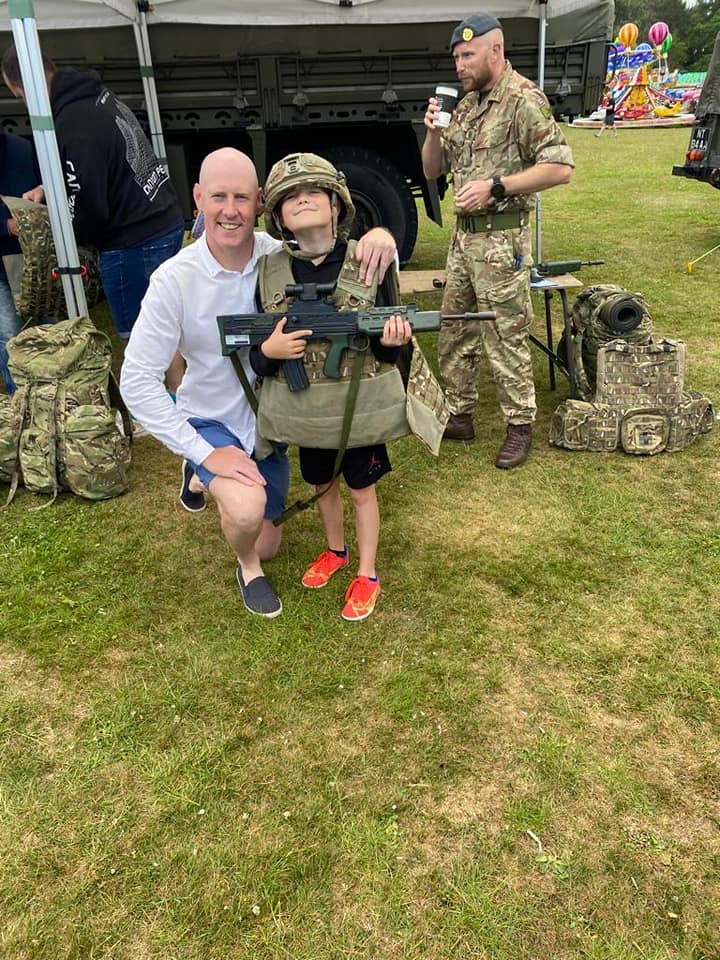 There was a large turnout, lovely weather and loads of fun things for the whole family at the Armed Forces Day event at Queen's Park last weekend.
A huge thank you to Steve and the whole Help the Heroes team for putting on a great day. It was good to see Men in Sheds and Armed Forces Breakfast Club there among many others.
It was also great privilege to meet D-Day Veteran Bernard Morgan who joined up when he was 18. Bernard was only 20 on the day of the landings and is a holder of the Legion D'Honneur, Frances highest military honour.
Hopes and Beams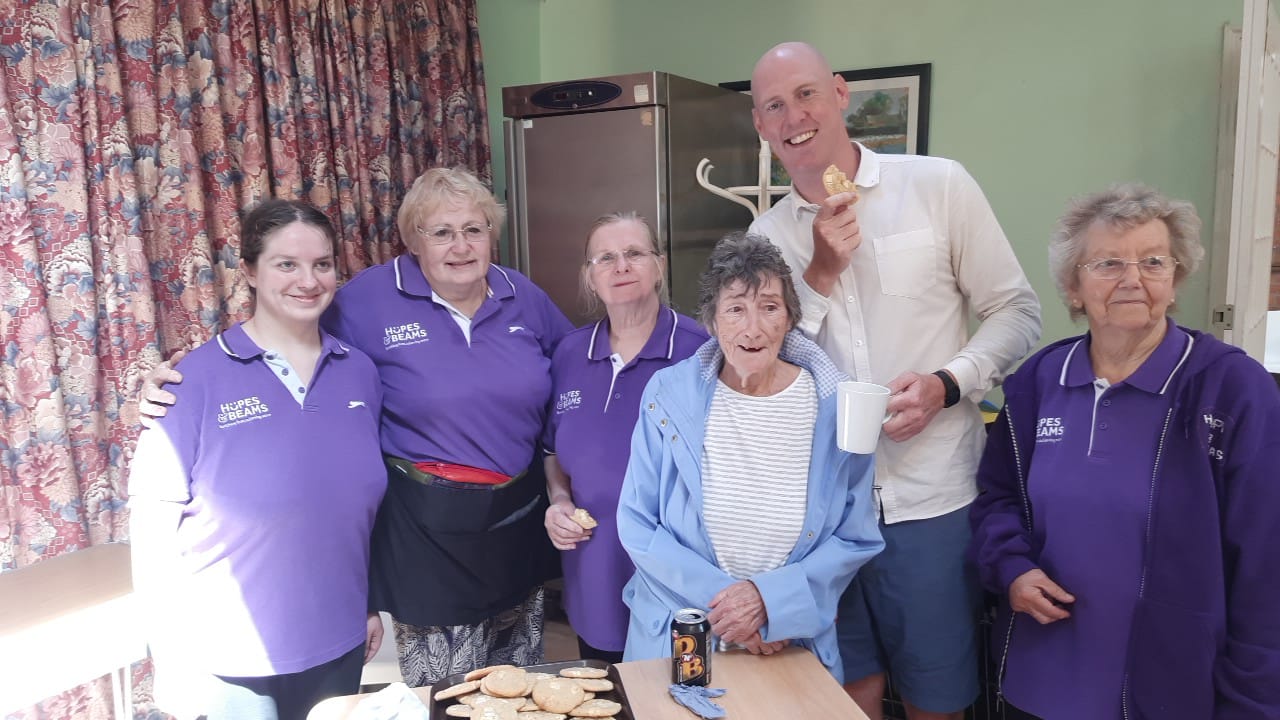 Thanks to Hopes and Beams for having me for a cookie and a cuppa during their Jubilee activity day. The weather was very unkind to Jane, Ian and the team but they kept everyone entertained indoors! 
­
Unused Medical Equipment
Do you have any unused, loaned medical equipment, such as walking frames, beds, crutches and mattresses, lying around?
Cheshire East Council is calling on residents to return these, so that they can be reused by others who are in need. If you do have any, which are no longer needed, please call 01606 655 560 or email CES@ross-care.co.uk. 
Alternatively, you can arrange collection by visiting: http://rosscare.co.uk/pages/cheshire-intergrated-community-equipment-services
­
New Laws Come Into Effect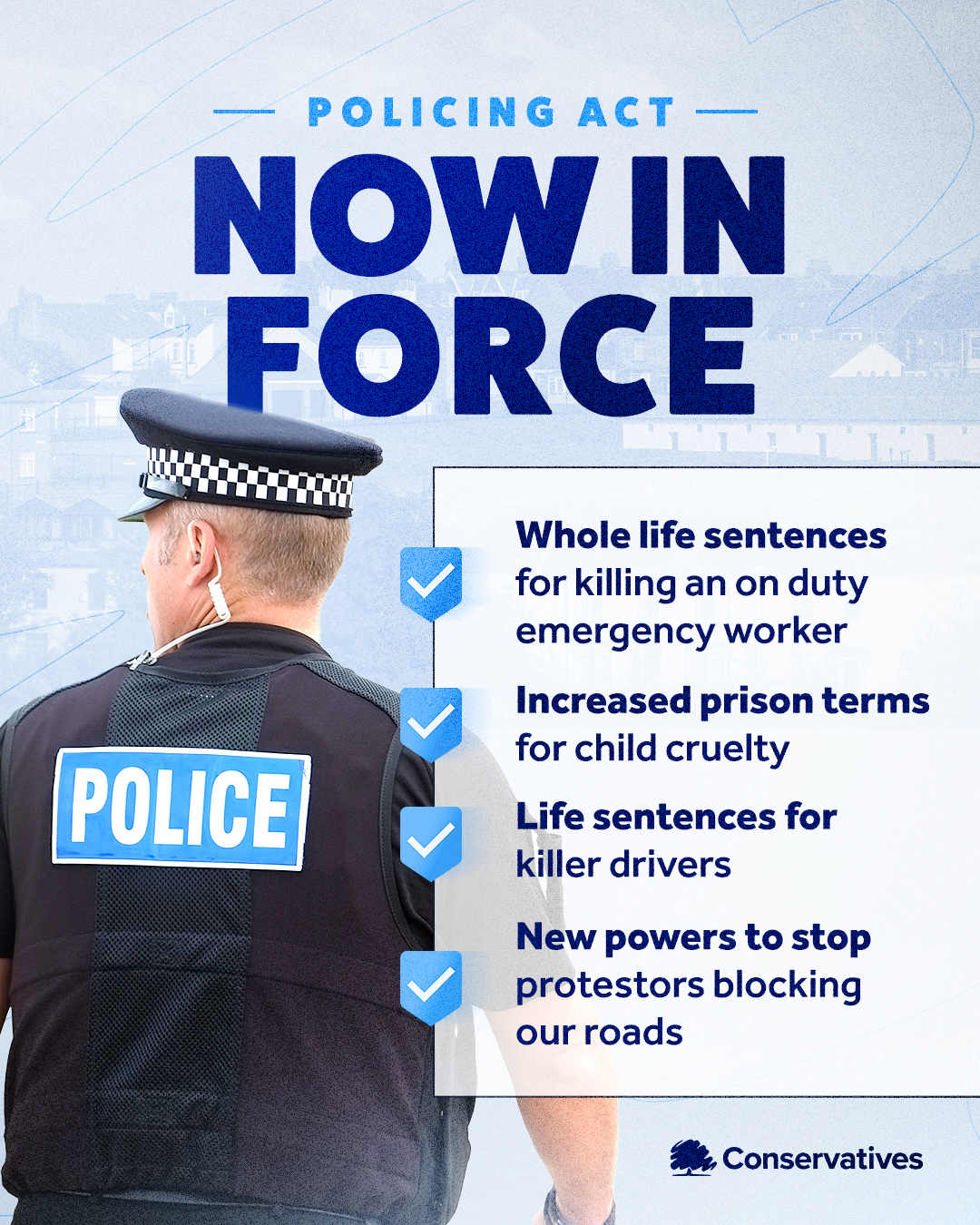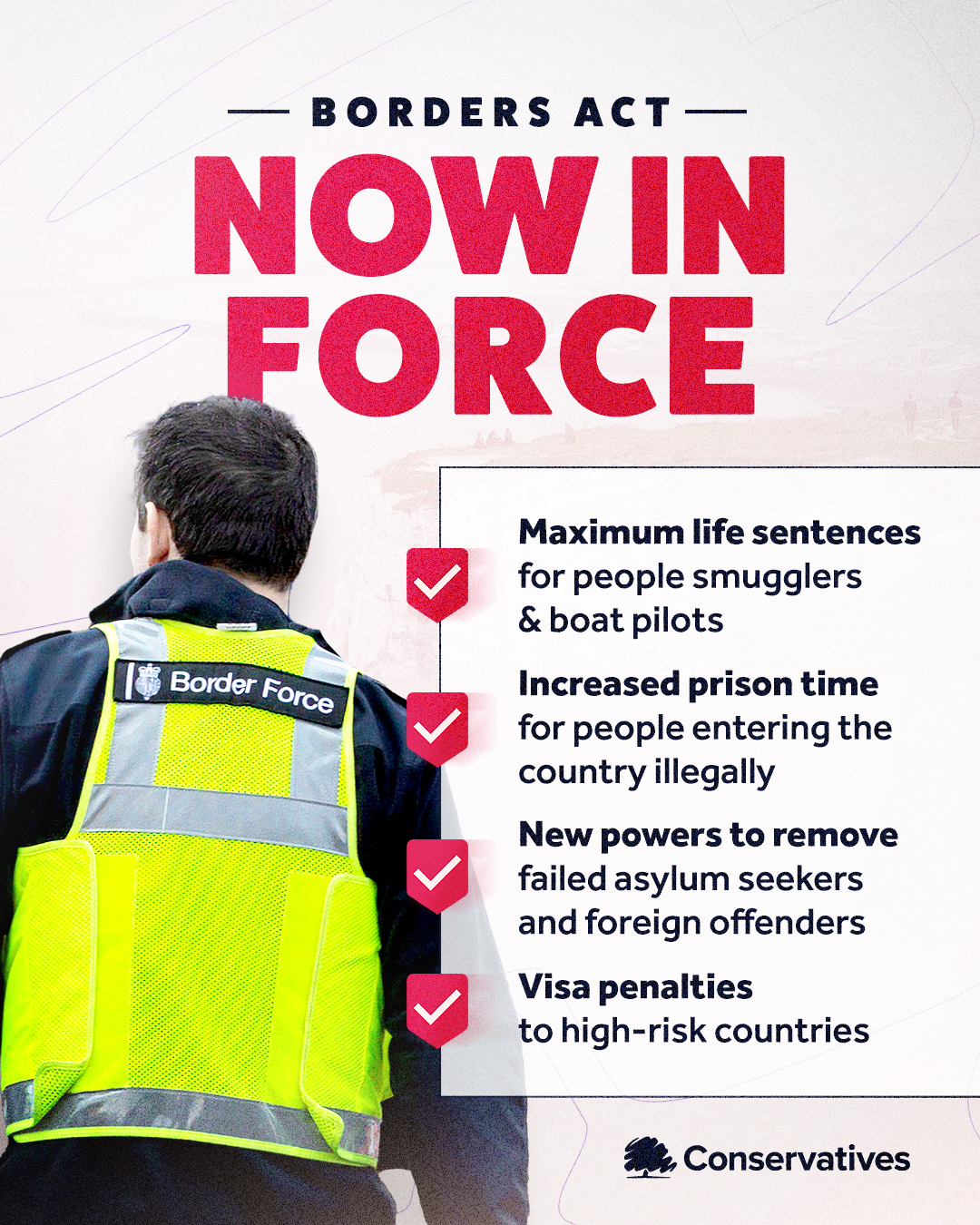 On Tuesday, a handful of news laws, passed through Parliament over the last year, have came into effect. These include:
Police, Crime, Sentencing and Courts Act - Which will help crack down on Crime and reform the Justice System so that it works on the side of the law abiding. This includes the introduction of whole life orders for crimes such as the murder of a child and the killing of emergency workers in the line of duty. Automatic Early Release has also ended, so that dangerous criminals remain behind bars for longer.
Building Safety Act - This will protect leaseholders from unfair bills to remove dangerous cladding from buildings. Those responsible for the historical safety defects and those who own the building will now be responsible for the repairs.
Borders Act - This will help us take back control of our borders and tackle, head-on, the cruel people smuggling gangs. This Act has brought in maximum life sentences for people smugglers and boast pilots, as well as increased prison time for people who enter the country illegally and new powers to remove failed asylum seekers and foreign offenders.
Missing Heart Defibrillators
Heart defibrillators can save peoples lives, with getting quick access to one often being the difference between life and death.
However, 70,000 of them are not yet registered with the emergency services. This means that, in an emergency, they cannot be directed to. If you are part of an organisation that has one, please register it via the link below, so that the ambulance services know about it.
Nantwich Food Festival Volunteers Evening
Nantwich Food Festival organisers will be running a 'volunteers evening' to recruit new volunteers for this years event, which will happen in September.
The evening will take place on July 12th at 7pm at the Red Cow Pub, Beam Street. If you are interested in taking part in this event as a volunteer, why not come along and see how you can play your part. 
Middlewich Road Closure Update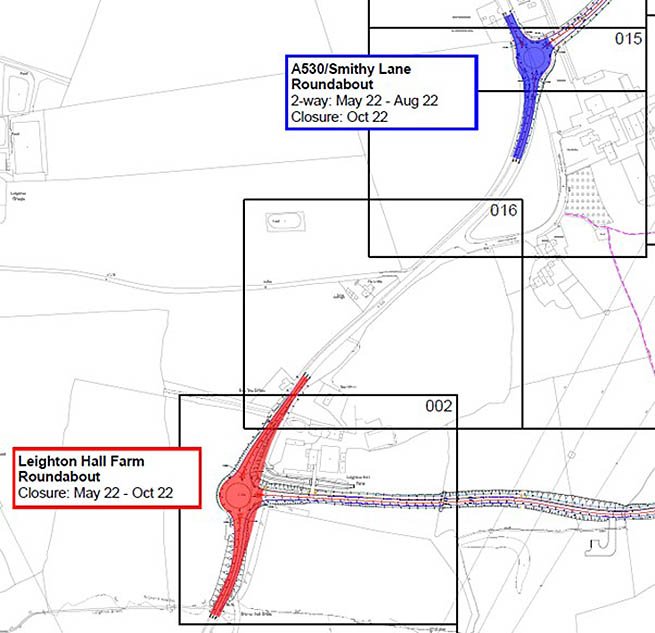 Thank you for everyone who contacted me about this and thank you for your patience whilst I looked into it.
I know a lot of residents have been very unhappy with the road closures. I want to thank Minshull Vernon and District Parish Council for securing a meeting with Cheshire East and their contractors to discuss the road closures and for inviting me to take part. The important bit of information from the meeting is that we can confirm that the closure of Middlewich Road up to the junction with Smithy Lane is until October this year, not March next year as has been reported. Whilst still far from ideal this is better than we had expected from the way closures had been described. We fed back that the signage about the closures had not been clear. Middlewich Road north of Smithy Lane will remain closed for longer but Smithy Lane itself will reopen also allowing access via Flowers Lane. Flowers Lane will be closed for a period next year but only when the rest of Middlewich Road has reopened.
We understand this still leaves us with an extraordinarily long stretch of closures that are causing real traffic problems. Both the Parish Council and I pushed Cheshire East on extended hours and weekend working to reduce this even further. We were not able to get agreement on this at the meeting and so we will be writing to them to formally request a review. Realistically it would only reduce the closure by a couple of weeks at most but we agreed it was worth a try. 
 
Full info on the closures is available here: https://www.cheshireeast.gov.uk/highways_and_roads/roadworks/major-projects/north-west-crewe-package-nwcp/north-west-crewe-package-traffic-management.aspx
Traffic Report
The following are road closures for the week ahead as reported by Cheshire East.
Greenway, Crewe - Until 8th July
Middlewich Road, Crewe - (Between Pyms Lane and Smithy Lane) - Until Oct
Derrington Avenue, Crewe (Between Edleston Road and Maxwell Street) - 7th July
Nantwich Road, Crewe Road, B5074, Hospital Street, Beam Street, Barony Road - 2nd July 21:30 until 3rd July 4:00
Primrose Avenue, Haslington (Between Crewe Road and the Dingle) - Until 7th July
The Brambles, Haslington - Until 4th July
Capesthorne Road, Crewe - Until 9th September
Woodnoth Drive, Shavington (Between Chestnut Avenue and Southbank Avenue) - 6th July until 11th July
Edward's Cose, Shavington - 7th July until 12th July
Annions Lane - 4th July until 8th July