Welcome to this week's newsletter.
As you may have heard, my appeal to the Attorney General over the sentencing of the killer of Joshua Spender has been unsuccessful. It is disappointing that we cannot get proper justice in this case, but we must continue our push for reform so that cases like this never happen again.
The Crewe to Manchester leg of HS2 took a step closer this week with it reaching the next stage of becoming law known as second reading. I spoke in the debate about the opportunities that HS2 is already bringing to local people and businesses, as well as the opportunities it will bring once completed. I also took the opportunity to, once again, push Crewe's strong case to be the Headquarters of Great British Railways.
This week was School Sports Week, and to mark this I have been working with a number of schools and local sports clubs to run sessions for pupils, to give them tasters of different sports. I went along to the morning session of the Crewe Central Table Tennis Club visit to Wistaston Academy on Thursday to see how they were getting on.
The consultation where you can have your say on Crewe FC plans for a facility at the King George V playing fields in still active. Have your say here: https://kwiksurveys.com/s/LZIW6hEk
Finally, we have a couple of exciting events happening locally over the weekend. 
Firstly, It is Armed Forces Week, and to celebrate a weekend of events will be taking place at Queens Park with military vehicles, displays and memorabilia – a fun weekend for all the family. Secondly, the annual Worm Charming Championships return to Willaston this Saturday, and I aim to beat my previous best of 1 worm! It will take place between 1pm and 4pm at Willaston Primary School.
Have a great weekend.

Crewe to Manchester HS2 Leg Takes a Step Further
Joshua Spender Appeal
Armed Forces Week
Buffaload
School Sports Week
Men's Mental Health
Worm Charming
Bill of Rights
Traffic Report
­
Crewe to Manchester HS2 Takes a Step Further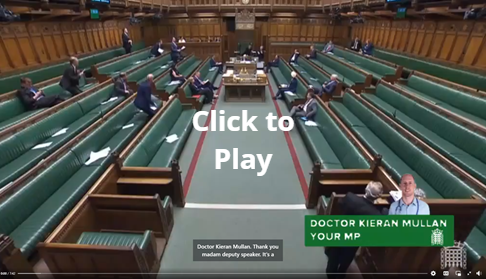 On Monday, the Bill which will make the HS2 leg between Crewe and Manchester a reality took another step along its journey through Parliament.
I took the opportunity to talk about just how important this project is for Crewe, as it is already bringing jobs and investment to area for local people and businesses.  I also told the Government that it is important that Crewe has a station and surround which will reflect its importance as a rail hub to match up with those in London, Birmingham and Manchester. I asked the Minister to work alongside Cheshire East and our LEP to get the funding to make this a reality.
Finally, I also stressed to the rail minister that Crewe's centrality to HS2 makes it the best place for the Headquarters of Great British Railways. Crewe is at the heart of our railway, and I can think of no place better for the home of GBR. We are waiting any day now to hear about the shortlist and public vote so watch this space. 
Joshua Spender Appeal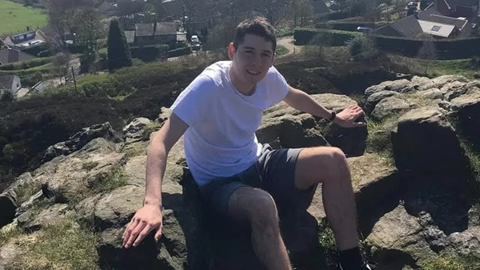 Sadly, my appeal for a review of the sentence for Joshua Spender's killer was unsuccessful.
I want to commend Joshua's family & friends for their courage and understanding for what we always knew was going to be a difficult hurdle to cross. I'm disappointed but not surprised. 
The harsh reality is that our justice system simply does not deliver sentences worthy of the word justice often enough. The fact that I have to reluctantly agree that technically this can be described as an acceptable sentence just shows you how much further we have got to go to change our justice system. Sentences should reflect the devastation for families people like Bratton cause. Some of the most serious offenders are spending longer in prison now but it's not enough. We are doing a lot to rehabilitate and divert less serious offenders, and every bit of prison capacity this helps free up should be used to allow us to lock up people like Bratton for a very, very long time.
­
Armed Forces Week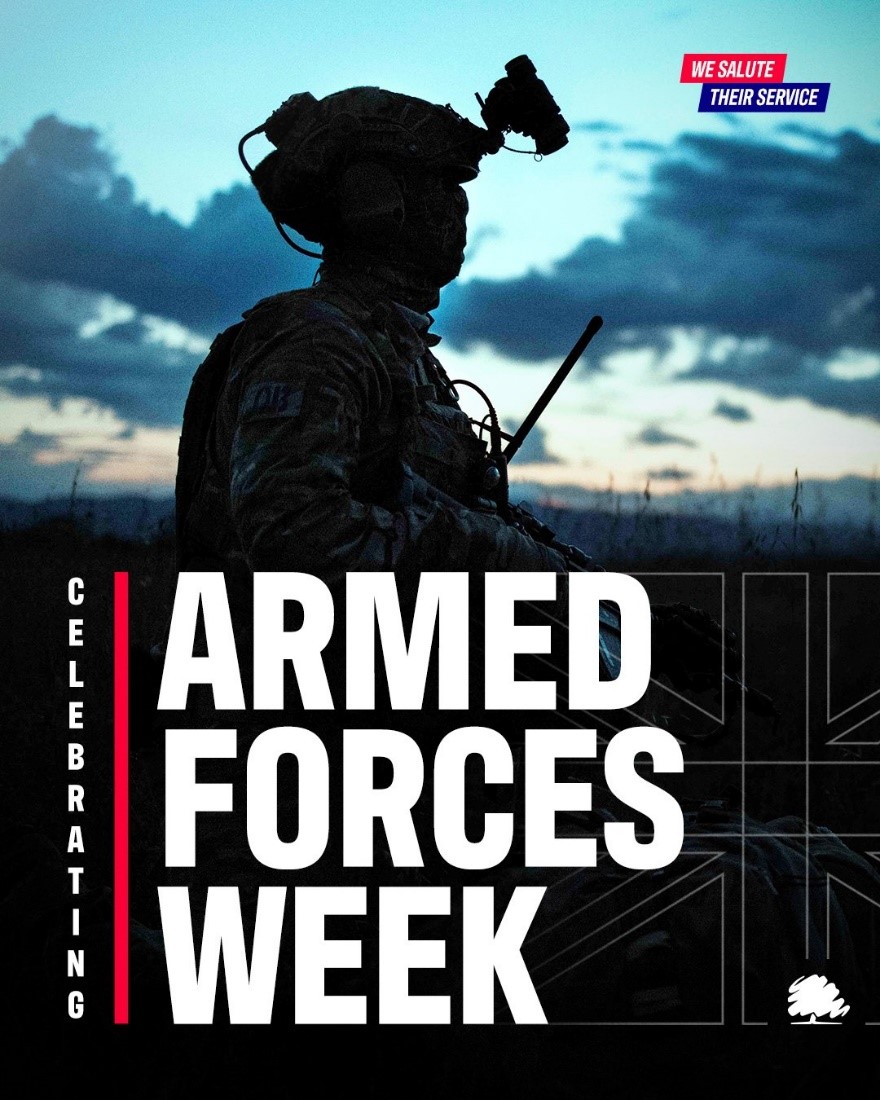 This week is armed forces week, where we pay tribute to all the armed forces personnel, past and present, who have helped defend us and keep us safe.
Thank you for all that you do.  
A quick reminder as well that this weekend on 25th June - 10:00 am to 18:00 pm and on 26th June 10:00 am to 16:00 pm there will be a 'picnic in the park' event at Queen's Park Crewe for Armed Forced Day, offering a weekend event for all the family.
It will also be a fun day out for the whole family, with military vehicles, displays and memorabilia. Refreshments will also be available.  
Thanks to the Crewe Help the Heroes Team for working so hard to put this on. 
Buffaload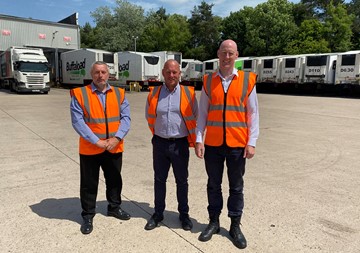 Last week, I visited Buffaload, a family owned logistics business who specialises in low carbon and efficient temperature-controlled transportation. The company began operating in 1995, and now have the largest independently owned double-deck trailer fleet in the UK.
I was shown around their site in Crewe by Depot Manager, Karl and our Business Development Director Ian.
Thank you for showing me what you do! 
School Sports Week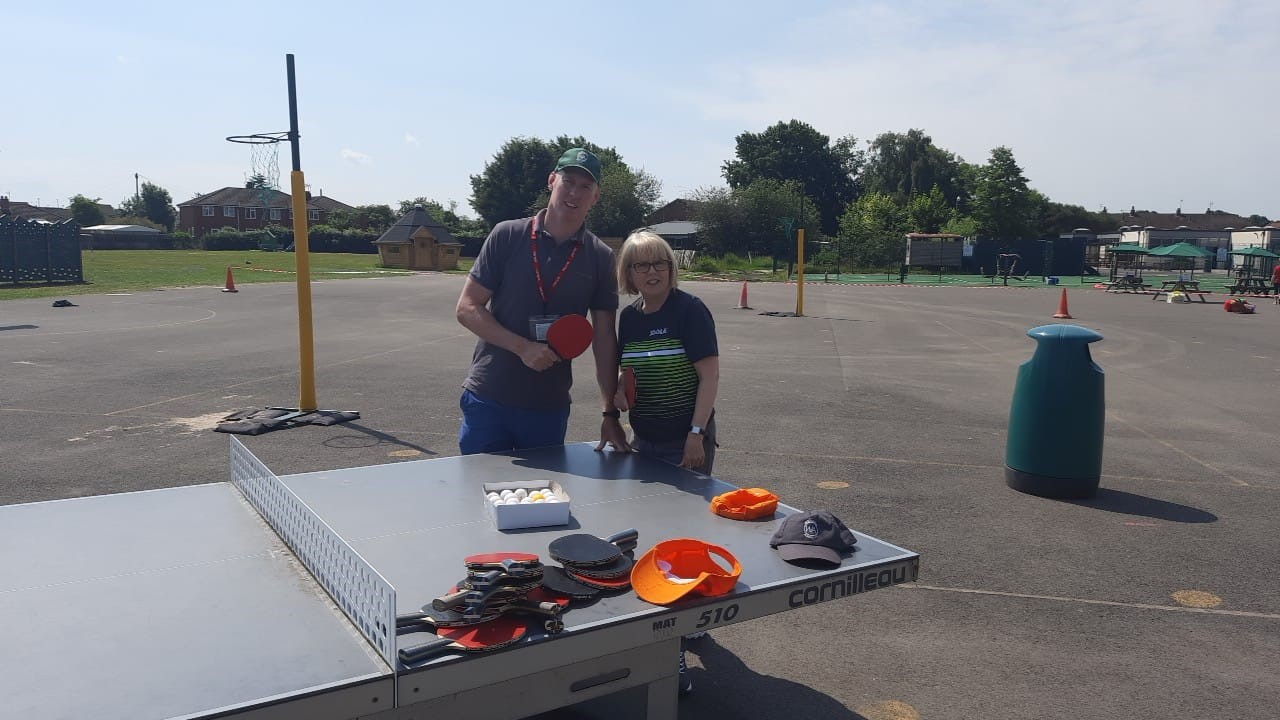 This week is School Sports Week, where we try and encourage School aged children to take part in a wide range of new and exciting sports and gain the lifelong benefits that physical activity brings.
As part of this week, I worked with local schools and sports clubs to provide taster sessions for pupils for new sports.  
The pupils at Wistaston Academy got to try out Table Tennis, with a session put on by Jan, coach of the Crewe Central Table Tennis Club. I went along to some of their sessions on Thursday, to see how they were getting on! The pupils had a great time and I hope it hooks some of them on table tennis! More info about the club here:
https://crewecentralandkidsgrovettc1.ttclubs.co.uk/
We are due to bring together other clubs and schools for similar sessions over the coming weeks. 
Mentell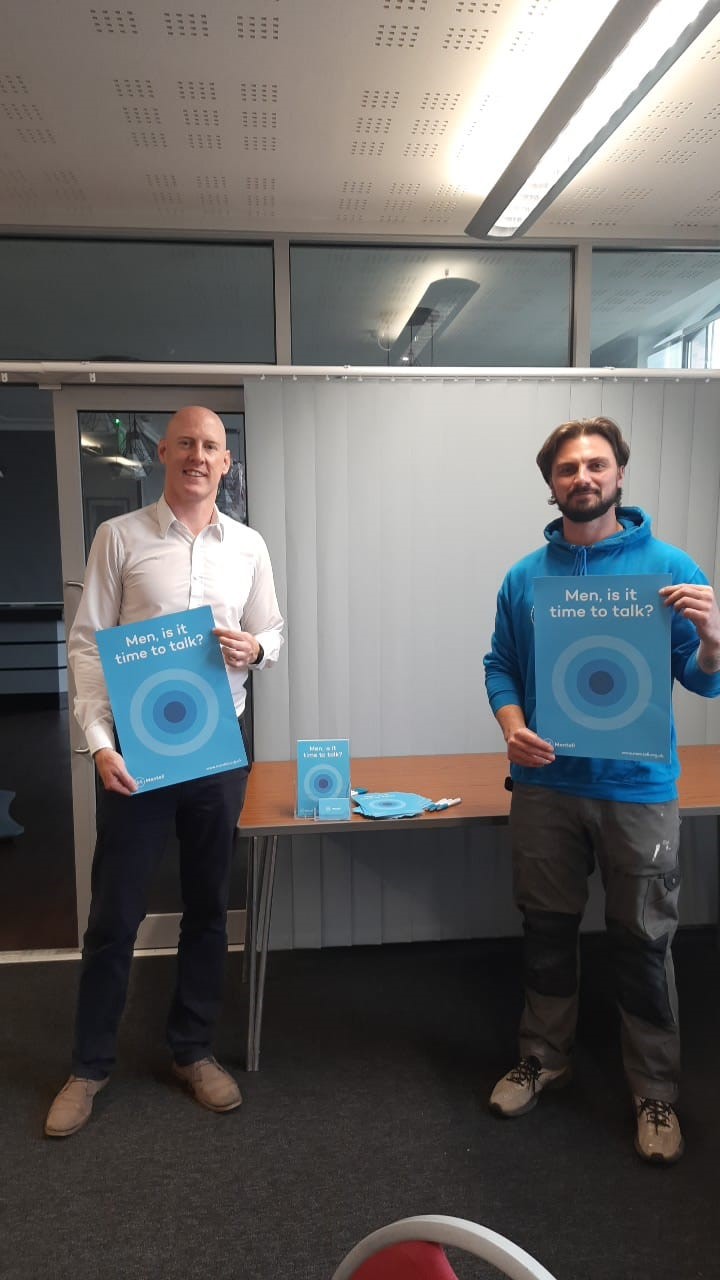 For well over a year how I have been trying to help the men's mental wellbeing charity Mentell get going in Crewe. 
For thousands of years, men have gathered in circles to share stories with one another, build community and solve problems. Traditionally, this would take place around a fire, which creates a space for open conversation. The world has become a very busy place and these traditions have been mostly forgotten. As the use of technology has increased, the need for face to face communication has decreased. This has influenced todays society in a way that people feel more isolated and unable to talk about serious issues. Mentell's mission is to reconnect men with the circle, by offering every man the opportunity to talk.
I was really happy to find out that after running virtually for a while they have now finally been able to get their face to face group sessions up and running. Thanks to YMCA in Crewe for hosting them.
I recently met with James, a fantastic dedicated guy who volunteers as the groups facilitator. Their sessions are held fortnightly on alternate Thursday evenings between 7-9pm. Mentell provides circles for men aged 18+ to talk in a safe and confidential space, free from advice and judgement.
Find out more about them here: https://www.mentell.org.uk/ 
­
Worm Charming
The annual Worm Charming Championships return to Willaston on Saturday!
The competition, which will take place between 1pm and 4pm at Willaston Primary School, requires the competitors to 'charm' as many worms as possible from their 3x3metre plot in the 30 minute time limit.  
This will be an amazing event for competitors and spectators alike, with stalls and rides for all ages, so why not make it down for a fun weekend! 
Bill of Rights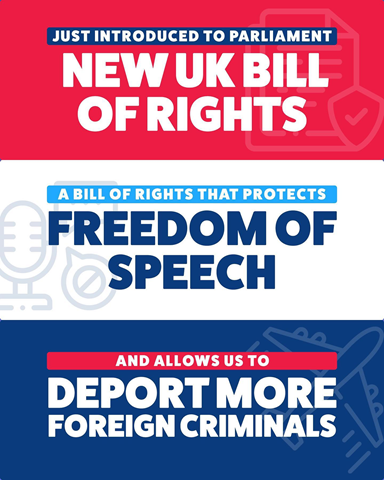 The Government has announced a new Bill of Rights, which will strengthen freedom of speech and crack down on bogus human rights claims.
This will allow us to deport more foreign criminals and better protect the public, by restricting circumstances where a right to a family life would trump public safety.
Freedom of speech will also be given greater weight in law.
This Bill will also confirm that interim measures from the ECHR, like that which prevented the removal flight to Rwanda, will not bind UK courts. This will allow us to address the publics priorities and crack down on illegal channel crossings and the vile gangs that profit from them.
https://www.gov.uk/government/news/bill-of-rights-to-strengthen-freedom-of-speech-and-curb-bogus-human-rights-claims 
Traffic Report
The following are road closures for the week ahead as reported by Cheshire East.
Maw Green Road and Maw Lane (Between Sydney Road and Foxholme Farm) - 27th June until 1st July
Greenway – until 8th July
Warrington Avenue – until 1st July
Middlewich Road (Between Pyms Lane and Smithy Lane) - Oct
The Brambles, Haslington – From 29th June until 4th July
Capesthrone Road, 27th June Until 9th September
Main Road (Between Weston Road and Whites Lane) Until 27th June
High Street, Swine Market, Oat Market and Beam Street (until pepper street), Nantwich – 27th June until 28th October 
­