Welcome to this week's newsletter.
As you may know, the Sue Gray report was published this week. It is clear that there was a totally unacceptable culture and approach to lockdown at Number 10. I know these people were working very hard and achieved extraordinary things for our country with things like the vaccine programme. But so did the nurses, doctors and other NHS staff I volunteered alongside and so many other key workers. Whilst nobody is perfect, I didn't see anything remotely close to what went on at Number 10 and we should also have the highest possible standards of people that want to run the country. So many people went through terrible experiences not being able to see loved ones at the end of their lives or suffering a lot from isolation. 
I actually don't know where that leaves us. We have an opposition party in Labour that are completely bereft of any real or sensible ideas about how to run the country or tackle the big challenges with their leader now under investigation as well. I also can't honestly say I think a leadership election is what this country wants and needs right now. Can we really afford 3 months rudderless in the middle of a cost of living crisis? But I also feel very deeply the anger and hurt so many of you have explained to me you feel. People that make the rules should stick to them. I know I do not and will not condone what has happened. Whatever decisions I make, ultimately a sizeable number of MPs will need to think change is on balance the best thing for the country and I simply don't know if that is going to happen.
Back talking about the cost-of-living crisis affecting many hardworking families and households around the country. The chancellor has announced this week another package of measure to support people through this tough time, helping them with the rising fuel prices. Firstly, the £200 off your energy bills that you would have received in October is going to be doubled to £400, and you will not have to pay any of it back. In addition to this, you could receive hundreds of pounds more depending on your circumstances, such as if you are a pensioner, or on state benefits.  
Whilst I welcome this help, I am also concerned that even with a further additional tax on oil and gas firms, we are going to borrow more to pay for this. The Government doesn't have any money-it is your money or it is borrowed money you pay back. So I think we are going to need to take some tough decisions and we can't just endlessly spend our way out of problems. Whilst I understand why you might be able to make a case for a one off tax, we have to be careful not to wreck out reputation as a reliable and predictable place to do business. Companies often make losses for years investing for a big pay off later on. We shouldn't put them off from doing this.
I have contacted the council, once again, about the crossing on Peter Destaphleigh Way. You can see via the video link below, how the traffic comes to a stop in an irregular way, presenting a danger to crossing pedestrians, including the many school children who cross here. I have asked them to stick to their timetable of introducing the crossing in June.
I recently caught up with what is going on at the St Paul's Centre and saw the preparations for the workshop ready for the restart of their Cycle Project they had to close during the pandemic. This will sit alongside their extremely popular furniture outlet.
Finally, I have begun to organise tours of Parliament for constituents. If you would like to come down for a tour feel free to get in touch with my office at kieran.mullan.mp@parliament.uk. We had both people on a tour and another group of local engineering students visiting this week.
Have a great weekend. 

­
Cost of Living Support
Peter Destapleigh Way
St Pauls Centre
Private Members Bills - Down's Syndrome Act
UTC Visits Parliament
Bike Marking
St Barnabas Church
Crewe Alleyway Project
Tours of Parliament
Traffic Report
­
Cost of Living Support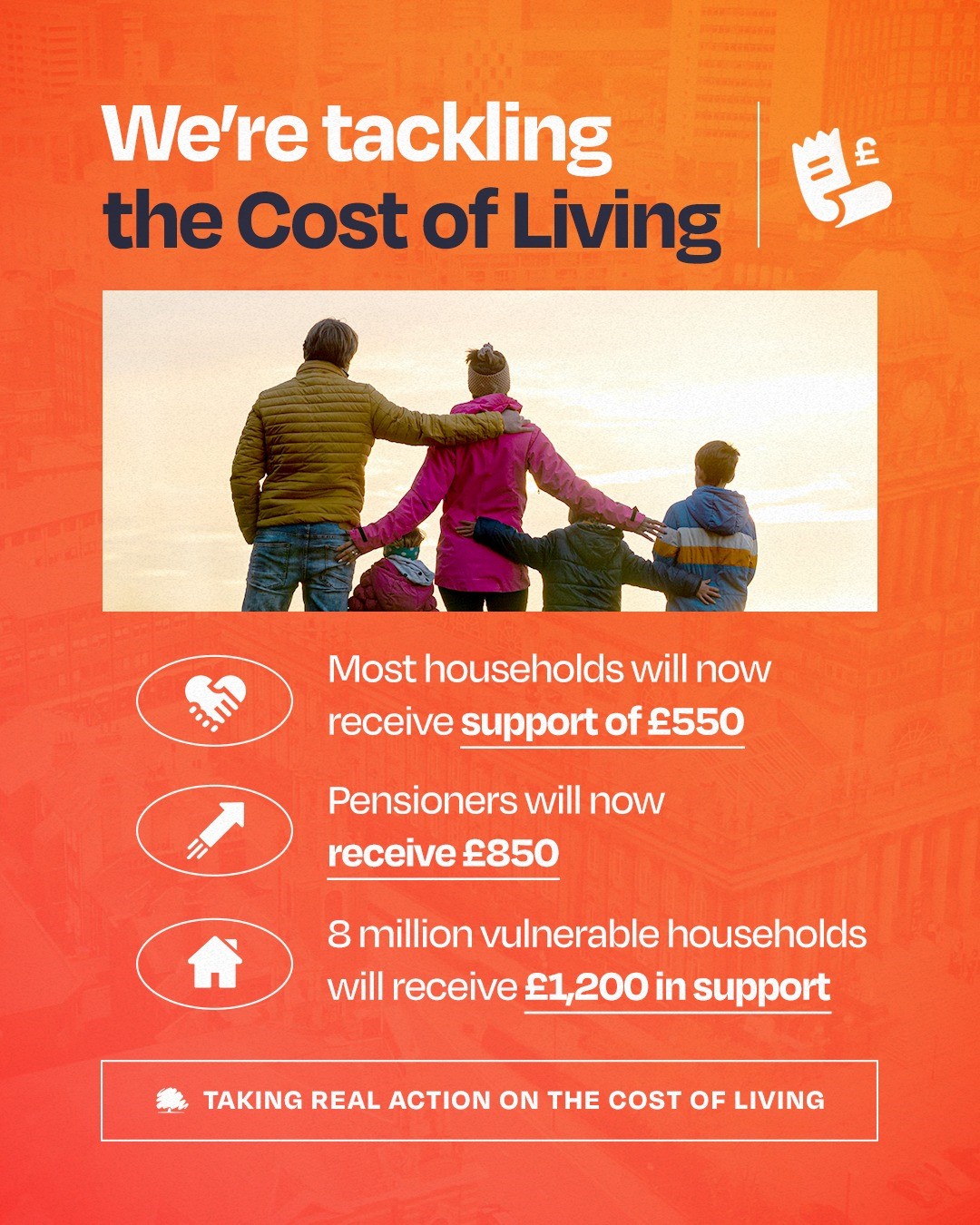 The Chancellor has announced another series of measures to help people with the cost of living over what could be a difficult period. We have experienced higher prices due to the war in Ukraine and the effects of the pandemic, but the Government has a plan to ensure those less well-off are helped.  
These new measures include:  
Doubling the Energy Bills Rebate to £400 and cancelling repayment  
One off payment of £650 for those receiving benefits  
An extra £300 for Pensions who receive Winter Fuel Payments  
An extra £150 for those who receive disability benefits  
Extending the Household Support Fund, with an additional £500 million so local councils can help those who fall through the cracks  
This means that everyone will receive at least £400, with most receiving £550 including the Council Tax rebate. In addition, pensioners can get £850, and those on low incomes receiving £1200, with some getting up to £1650. 
This will be funded by a energy profit levy on energy companies, who now have higher profits from increased energy prices. As I mentioned above, whilst I can understand why this decision was taken we have to make sure we don't become anti business and particularly anti success. The oil and gas sector already paid a higher rate of taxes and many people have pensions funded by their dividend payouts which come when they do well.
­
Peter Destapleigh Way Crossing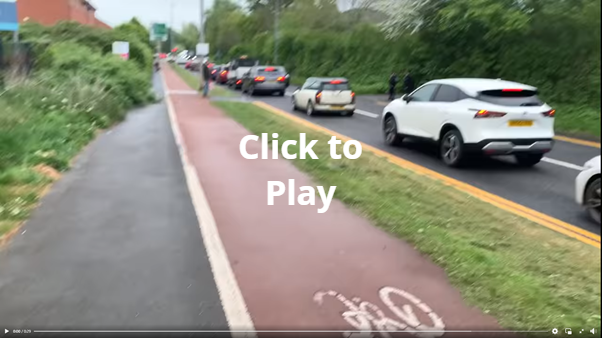 Above is a video taken a few weeks ago at the crossing of Peter Destapleigh Way and highlights why I am pushing Cheshire East to carry out its plans to put a Puffin Crossing there.
As you can see, the traffic in one lane comes to an almost complete stop while the other is moving, presenting a risk to pedestrians crossing. This is particularly dangerous as it is a crossing used by school children.
I have sent this video to the Council to impress on them how important it is they stick to their schedule of installing the crossing in June. 
­
Private Members Bill - Down's Syndrome Act
The following article was written by Martin from St Thomas More who has came to my office this week for work experience. 
This week's Private Members Bill taking the spotlight is the Down's Syndrome Act 2022, brought to attention by Liam Fox, MP for North Somerset.
This act helps to improves the lives of those who have Down's Syndrome and help relieve parents of the stresses of what will happen to their children in the future.
The act will bring in new duties on those providing healthcare, education and housing to look out for those with Down's Syndrome and help meet their needs.
With the life expectancy of those with Down's Syndrome increasing, it is incredibly important to make sure that they get the right treatment and aren't placed in inappropriate places after carers, such as parents, have passed away before them.
This Bill is a major improvement to the care that those with Down's Syndrome got in the past and is a great step forward in making sure that everyone is given the right attention, in order to live their best possible lives.
This massive improvement is all thanks to the work of Liam Fox and I am looking forward to seeing what other changes will be made to the law that fellow MPs can achieve. 
UTC Students Visit Parliament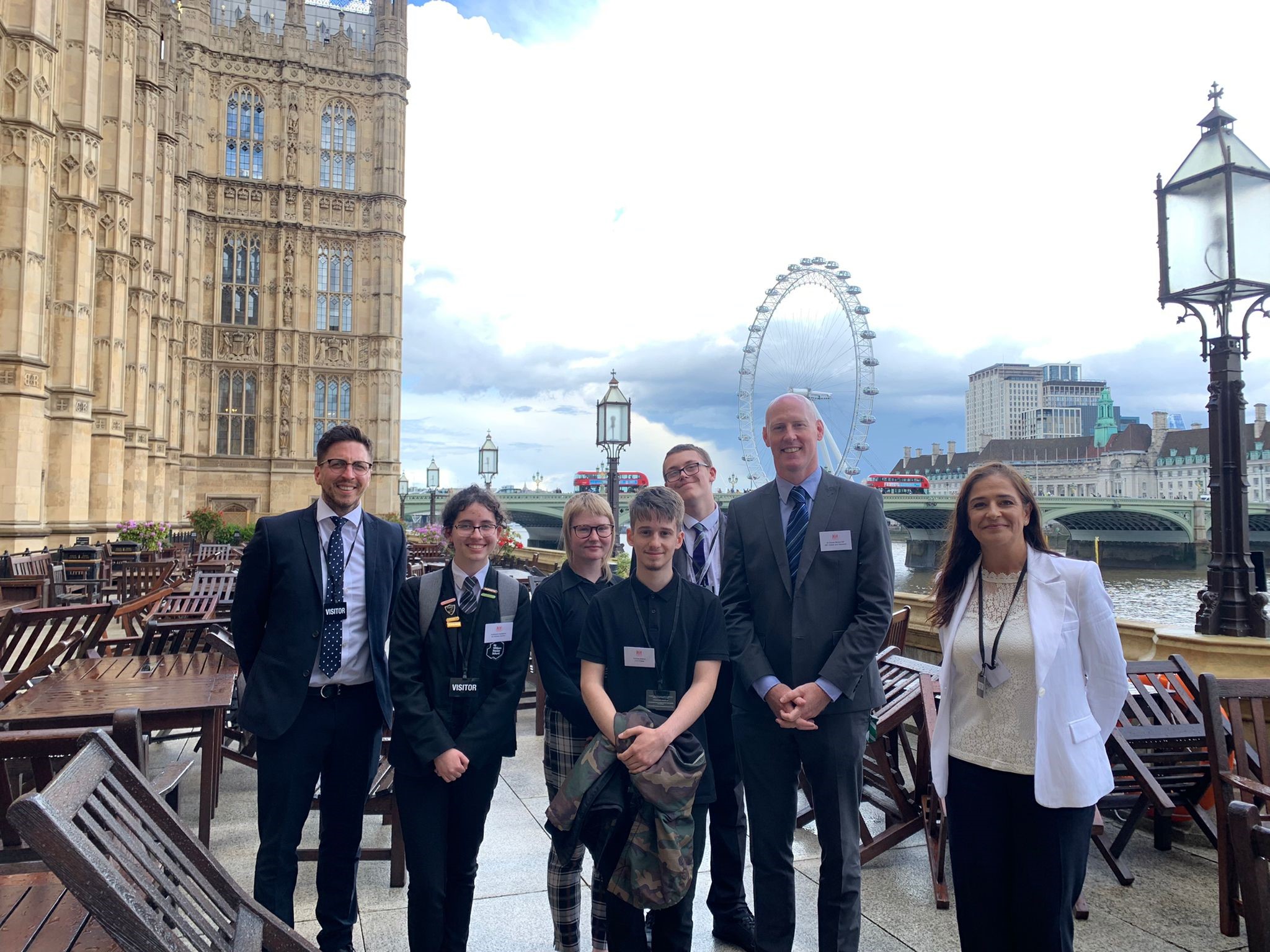 Student from Crewe UTC have visited Parliament this week for an event with the APPG for Engineering. 
Tyler, Florence, Andrea and Anamaria then went on a tour of the Parliamentary buildings and got to watch a debate in the commons chamber.
It was great to have lunch with them and hear about their aspirations and encourage them to aim high! 
­
Bike Marking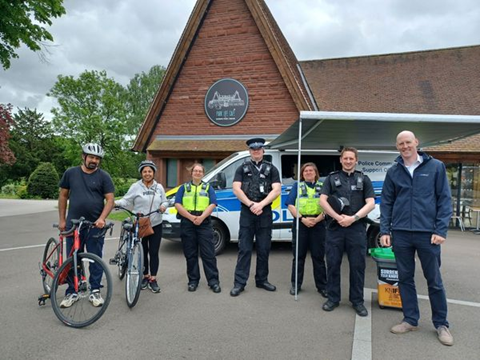 Crewe Police held a bike marking session and surgery at Queens Park last weekend that proved very popular!
It was good to discuss with them what more we can do to tackle anti-social behaviour in the area, agreed a couple of areas we can work on together.
Their next Bike Register event on:
Sunday 12th June
Queens Park 11-12
Tesco Vernon Way 12:30 - 1:30  
Leighton Brooke Park 3-4 
St Barnabas' Church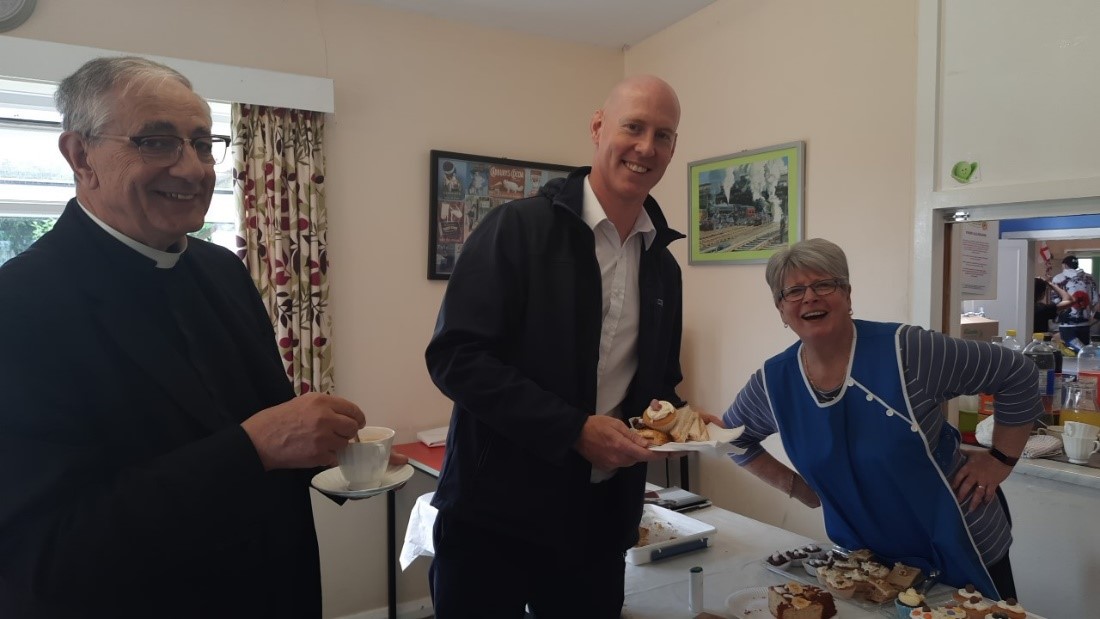 You are always guaranteed a warm welcome at St Barnabas' from Rev Powell and the whole team. They had their community fair on Saturday with a raffle and of course some delicious homemade cakes!
https://www.achurchnearyou.com/church/12848/
https://www.facebook.com/groups/226466078737948/
­
Westminster Alley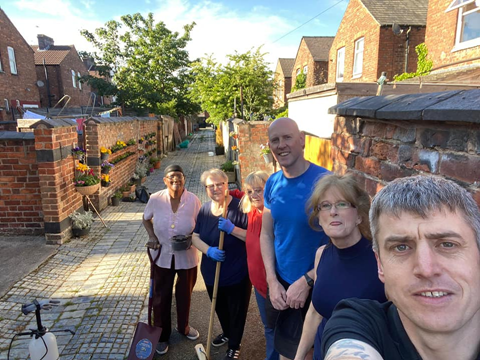 Great to be out with everyone last week on the Westminster/Walthall St alleyway, looking nicer and nicer. Thanks to Friends of Crewe South Alleyways 1 project supported by Cheshire East and Crewe Town Council for helping. 
Parliament Visits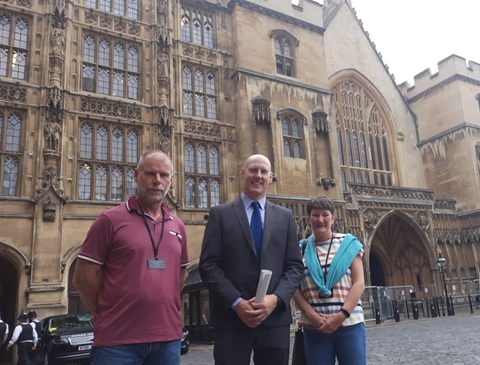 It was good to be able to meet with Crewe & Nantwich constituents Christopher and Lorraine on a tour of Parliament we were able to organise for them.
Parliament is back open for tours after the lockdown so my team are always happy to help organise a free official tour so get in touch if you are visiting London and would like to see the mother of all Parliaments and such an historically important place! 
­
Traffic Report
The following are road closures for the week ahead as reported by Cheshire East.
Middlewich Road (Between Smithy Lane and Pyms Lane) - Until Oct
Greenway, Crewe – Until 8th July
Rope Lane (Between Crewe Road and Gresty Lane) - 31st May
Whites Lane, Weston – 30th May until 1st June
Newcastle Road, Nantwich (Between B5074 and Shavington Bypass) - 1st June
Wellington Road Rail Crossing, Nantwich (until 30th May)